Late summer dance festivals in Laguna Beach, Little Tokyo, Placentia, and downtown, rooftop dance in the Arts District, a flamenco visitor in Hollywood, contemporary ballet in East LA, dance to restore a church in East Hollywood, ballet in Brea, more SoCal dance this busy week, plus a peek at next week.
Live This Week
A summer reunion
Among the dance projects that draw dancers on summer hiatus from professional companies, Raiford Rogers Modern Ballet  has been a welcome fixture bringing dancers from Sacramento Ballet and Los Angeles Ballet among others, and this year the roster includes Ukrainian guest dancer Tetyana Matyanova. The program of Rogers' architectural choreography includes works set to music by Philip Glass  and Zbyněk Matějů. Luckman Fine Arts Complex, Cal State University Los Angeles, 5151 State University Dr., East LA; Sat., Aug. 13, 8pm, $25-$45. Luckman Fine Arts Complex.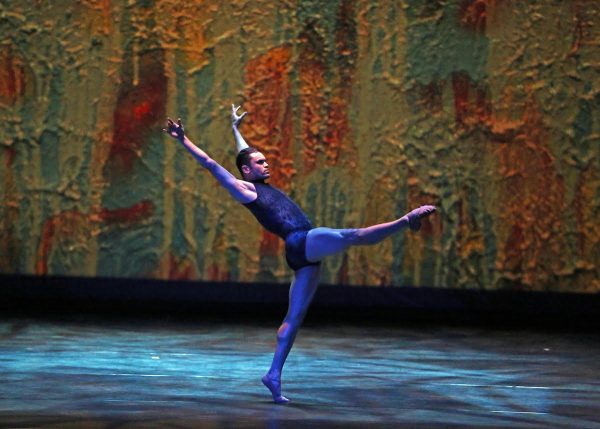 A novella all at once
Filmed in West Hollywood neighborhoods with a large Russian-Jewish population, Heidi Duckler Dance's latest project Counter Intelligence: The Story of Sister Alyonushka and Brother Ivanushka is an episodic, danced, telenovela that retells a Russian folktale. A few years back, Duckler and her troupe presented a telenovela project that traveled throughout metro L.A. , each installment unfolding at a different venue. This time, Duckler and her assembled dancers, actors, musicians and writers take the danced story viral, livestreaming each part for free on Youtube, Facebook, and Twitch. The adventure that began earlier this summer concludes with a finale that offers the full series online and with a screening on the roof of the company's arts district home. The rooftop screening includes live performance of some segments. One can catch up or refresh the recollection with the episodes available at the website. Dancers include Andrea Burr, Rebekah Denegal, Darrel "Friidom" Dunn, Raymond Ejiofor, William Jay Ylvisaker, and Ching Ching Wong. Live at the Bendix Building, Online on Facebook, YouTube & SwitchTV, Sun., Aug. 14, 7pm, $15-$40. Eventbrite.
Festival #1
The first week of this year's REDCAT NOW Festival offers a trio of dance and performance artists with distinct and varied perspectives on their arts. For the next three weeks, this curated event brings new and innovative dance, theater, music, and multimedia performance from SoCal artists. The opening week includes Achinta S. McDaniel and artists from her company  Blue13 bringing South Asian fusion dance in Restless autumn, restless spring. Lindsey Red-tail offers You can vision with Them, inspired by a tale of a search for water and inspiration from the wind. Musician and performance artist  X'ene Sky explores ways that Vengeance manifests itself. REDCAT, 631 W. 2nd St., downtown; Thurs.-Sat., Aug. 18-20, 8:30pm, $20, $16 students. REDCAT.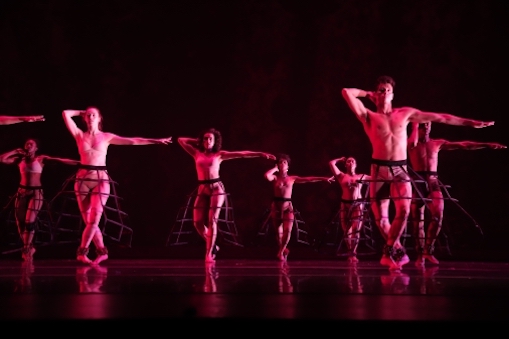 Festival #2 
This year's Laguna Dance Festival-opened last week with a performance tied to the town's August Artwalk. This week, the fest goes full bore with workships and two dance companies, one high energy contemporary and the other a ballet assemblage. The Friday opener is LA-based BODYTRAFFIC which traveled this summer to the prestigious Jacob's Pillow and is part of the 2022-2023 Segerstrom Center for the Arts season. On Saturday, the festival hosts an impressive line-up of ballet dancers assembled under the banner of Skylar Campbell Dance Collective. Originally from Orange County, Campbell had announced his collective in 2020 just before the pandemic shutdown. Info on workshops and other festival activities at the website. Laguna Beach High School Artist's Theater, 625 Park Ave., Laguna Beach; BODYTRAFFIC on Fri., Aug. 13, 7:30pm., Skylar Campbell Dance Collective on Sat., Aug. 14, 7:30pm, $50, $30 students. Laguna Dance Festival.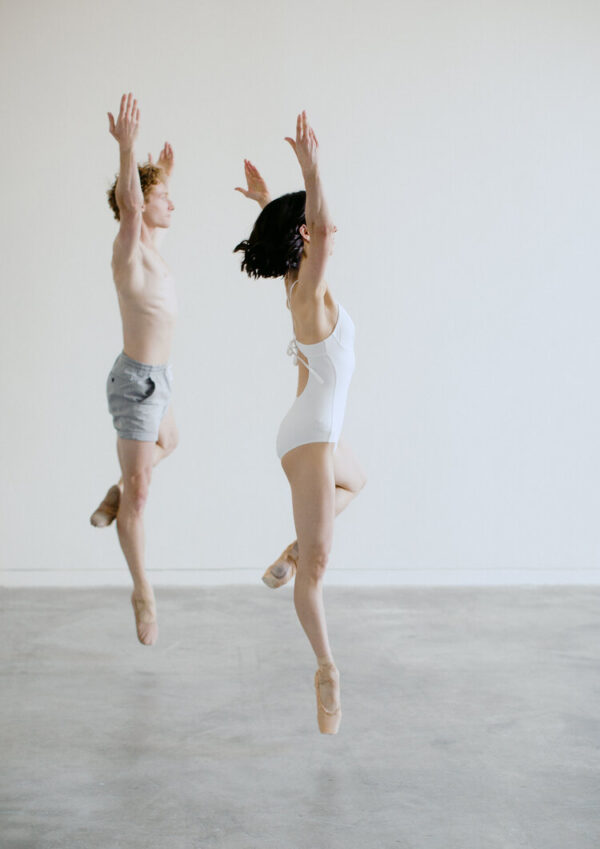 Festival #3
Five Orange County-based dance companies and two pre-professional groups are hosted by Re:borN Dance Interactive in its eponymously named Reborn Arts Dance Festival. The pros include AkomiDance, Emergent Dance Company, FUSE Dance Company, Jazz Spectrum Dance Company and the host company. Also on the bill are California State University Fullerton Repertory Company and Encore Dance Company. Info on workshops and other activities is at the website. Placentia-Yorba Linda Unified Performing Arts Center, 1651 N. Valencia Ave., Placentia; Fri., Aug. 12, 7:30pm, $25-$30, $20 student. Re:borN Dance.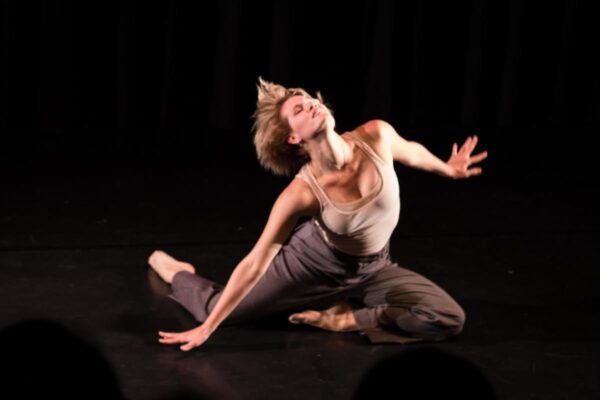 Festival #4
The traditional celebratory communal folk dance Odon is part of the finale at this year's edition of the family-friendly Natsumatsuri Family Festival. The free festivities offer other cultural performances, crafts, and activities plus free admission to the Japanese American National Museum. The museum riveting exhibits include artifacts and documentation of life for Californians of Japanese descent who were uprooted and placed in World War II internment camps. Some performances also will be posted online. Japanese American National Museum Plaza, 100 N. Central Ave., Little Tokyo; Sat., Aug., 13, 11am-5pm, free with reservation at JANM.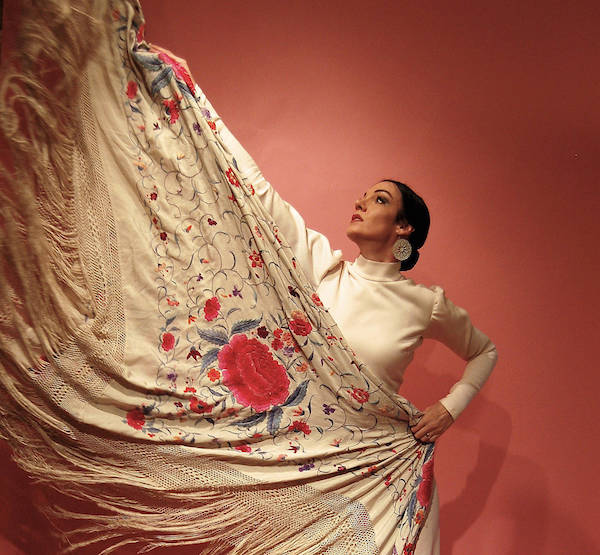 A stomping stop off
Stopping off on tour with her latest show, Seattle-based flamenco artist Savannah Fuentes returns, joined by guitarist, pianist and vocalist Diego Amador Jr. from Spain. Zephyr Theatre, 7456 Melrose Ave., West Hollywood; Thurs., Aug. 18, 8pm, $12-$55. Eventbrite.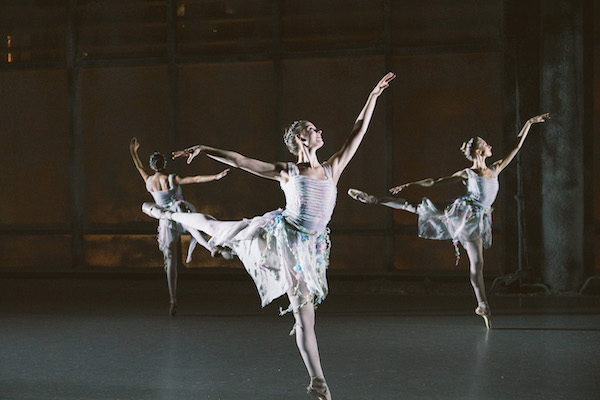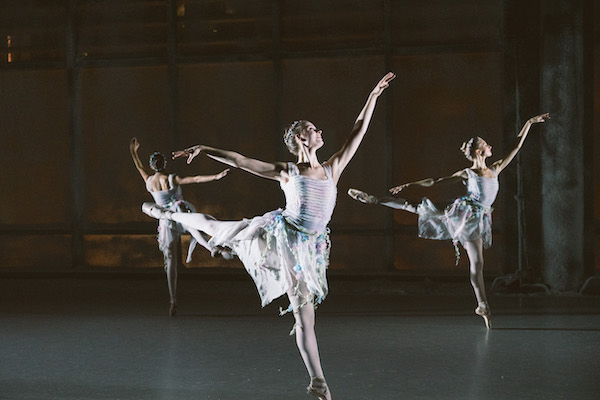 One more time
Since retiring from New York Ballet as one of George Balanchine's go-to ballerinas, Suki Shorer has devoted much of her time to teaching Mr. B's technique to generations of dancers at the related School of American Ballet, developing videos, and writing a book seeking to codify that distinctive technique. This week she is a guest at American Contemporary Ballet's Ballet School, a periodic program where several company dancers perform a section of a ballet followed by a critique and discussion. American Contemporary Ballet Studios, Two California Plaza, Suite 2850, downtown; Sat., Aug. 13, 1pm, $55-$95. ACB.
Heading to the mall
Two days of free performances as the Getty Center's traveling festival moves to a shopping mall plaza for The Getty 25: Celebrates Crenshaw at the Baldwin Hills Crenshaw Plaza, 3650 W. Martin Luther King Jr., Blvd., Crenshaw; Sat.-Sun., Aug. 13-14, 11am-5pm, free. Crenshaw Creative.
Everyone needs a project
Two entrepreneurial sisters made good use of the two year lockdown establishing Ballet Project TV which aired videos of their nascent company Ballet Project OC and other companies during the pandemic lockdown. Now the sisters, Ally and Emily Helman, are going live. The program includes five new works by mostly California choreographers. After a June opening in Orange County, the company toured to Thousand Oaks and winds up with a live and livestream option. Brea Curtis Theatre, 1 Civic Center Circle, Brea; Sat., Aug. 6, 3 & 7pm, $35 (live and livestream. Ballet Project TV. Also a livestream option. Brea Curtis Theatre.
To the South Pacific
The Polynesian dance troupe Nonosina offers a family-friendly concert at The Ford Theatre, 2650 Cahuenga Blvd. East, Hollywood; Sun., Aug. 1, 10:30am, $10, 2 free kids tix with each adult ticket. The Ford Theatre.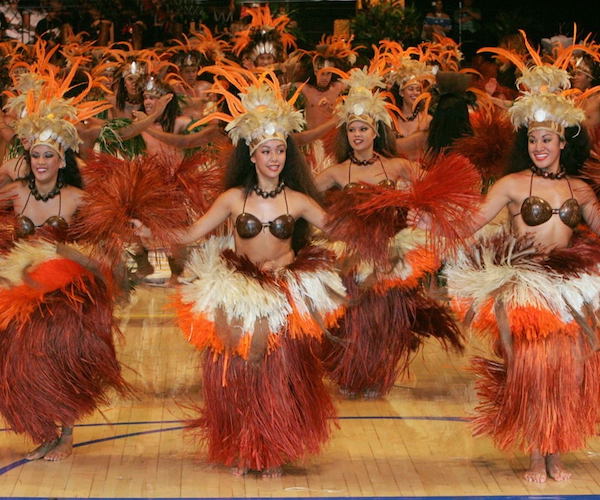 For those who can't choose
No need to choose as both Flamenco and Folklórico dance are on the menu at this benefit performance. Enjoy both dance genres, along with paella and tapas at this annual luncheon to benefit the restoration of St., Casimir's Roman Catholic Church, 2718 Saint George St., East Hollywood; Sun., Aug. 14, 12:30pm, $30-$50 at door. https://www.elrocio.net/events.html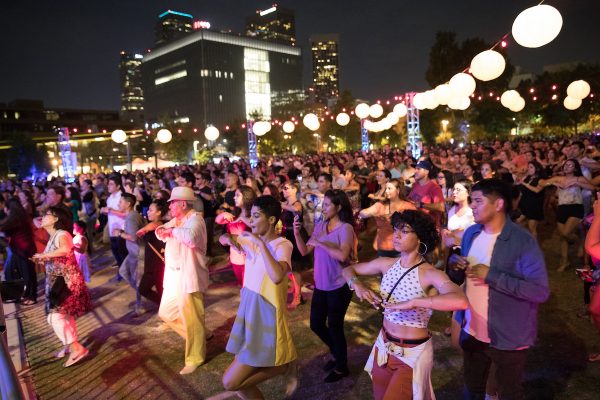 Snap, crackle and…
The popular summer series continues with Dance DTLA K-Pop. A free lesson is followed by open dancing. Come to dance or to enjoy the music and free show. Music Center, Jerry Moss Plaza, 135 N. Grand Ave., downtown; Fri., Aug. 12, 7-11pm, free. Music Center.
A Peek at Next Week
REDCAT NOW Festival Week #2: Jay Carlon with Micaela Tobin, Stephanie Zaletel/szalt, and Joe Diebes at REDCAT, 631 W. 2nd St., downtown; Thurs.-Sat., Aug. 25-27, 8:30pm, $20, $16 students. REDCAT.
Dance DTLA Disco at Music Center, Jerry Moss Plaza, 135 N. Grand Ave., downtown; Fri., Aug. 19, 7-11pm, free. Music Center.
Contempo Arts Productions-Fused at the Alex Theatre, 216 N. Brand Blvd., Glendale; Fri., Aug. 19, 7:30pm & Sat., Aug. 20, 2 & 7pm, $29-$99. Alex Theatre.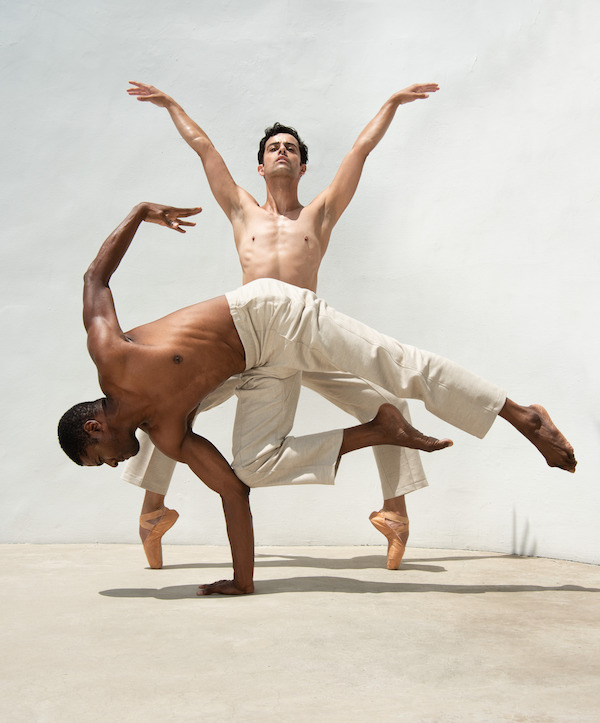 Nisei Week–Ondo Dance at Japanese Village Plaza, 335 E. 2nd St., Little Tokyo; Sun., Aug. 21, 4:30pm, free. Nisei Week.
Cornerstone Theater-Sha Cage–Sunrise 2042 at the Baldwin Hills Overlook, 6300 Hetzler Rd, Culver City; Sat. Aug 13, 5:50am, free. RSVP form.