Chamber ballet takes a Santa Monica stage, contemporary dance fest winds down in West LA, hip hop and dance films on a downtown plaza, a silver anniversary festival progresses to Reseda, more So Cal dance this week and a peek at next week.
Live This Week
Scratching a seven year scar
Heading into its last two events, the Dance at the Odyssey Festival continues with its strong contemporary line-up as Hannah Millar draws on journal entries to consider humanity and resilience over a seven year span in Let Us Bleed, Then Heal. The Odyssey Theatre, 2055 S. Sepulveda Blvd., West LA; Fri.-Sat., July 8-9, 8pm, Sun., July 10, 2pm, $25, $15 students. The Odyssey Theatre.
Three's company
A triptych of contemporary ballets including a new work from artistic director Melissa Barak marks Barak Ballet's return to live performance. Ma Cong who assumed the position of Associate Artistic Director at Virginia's Richmond Ballet contributes Carry Me Anew. Pascal Riot's Wien completes the program. Barak always assembles a polished contingent of ballet dancers reflected in the caliber of dancing onstage as well as the stellar choreographers the company attracts. The BroadStage, Santa Monica College Performing Arts Center, 1310 11th St., Santa Monica; Sat., July 9, 8pm, Sun., July 10, 2pm, $50-$95.Tix.com.
Before the hood
Before In the Hood and Hamilton, Lin-Manuel Miranda teamed with Thomas Kail and Anthony Veneziale, creating the street dance infused Freestyle Love Supreme. That early effort gets a full stage production at Pasadena Playhouse, 39 S. El Molino Ave., Pasadena; opens Tues., July 12, then Tues.-Fri., 8pm, Sat., 2 & 8pm, Sun., 2 & 7 pm, thru Sun., Aug. 7, $34-$106. Pasadena Playhouse.
It's hip (hop)
The popular summer series continues with Dance DTLA Hip Hop. A free lesson is followed by open dancing. Come to dance or to enjoy the music and free show. Music Center, Jerry Moss Plaza, 135 N. Grand Ave., downtown; Fri., July 8, 7-11pm, free. Music Center.
Moving around
Two days of free performances as the Getty Center's traveling festival moves to the Valley for The Getty 25:  Celebrates Reseda Festival. Live performance, art displays, crafts workshops and more. Reseda Park, 18411 Victory Blvd., Reseda; Sat.-Sun., July 9-10, 11am-5pm, free. 11:11 Projects.
Locavore dance film fest
Next week Pacific Northwest Ballet takes the stage for three days of live performance. As a preview and in conjunction with its Music Center residency, PNB partnered with Dance Camera West to presents a free dance film festival showcasing the cinematic directions dance took when the pandemic closed theaters and studios, forcing dancers and dancemakers to rechannel their creative energies. The company may hail from Seattle, but its PNB Dance Film Festival includes work from LA companies including MashUp Contemporary Dance, Hayden Rivas, Kitty McNamee, Blue 13 Dance Company's Achinta S. McDaniel, Derion Loman & Madison Olandt, and Isaiah Kim. Films screen before each PNB live performance and for free at midnight in the plaza. Music Center Jerry Moss Plaza, 135 N. Grand Ave., downtown; Wed.-Sat., July 13-16, midnight, Sun., July 17, 6pm, free. Also Dorothy Chandler Pavilion, Stern Grand Hall, 135 N. Grand Ave., downtown; Fri.-Sat., July 15-16, 6pm (before 7:30pm show) and Sun., July 17, 12:30pm (before 2pm show). Music Center.
A Peek at Next Week
Pacific Northwest Ballet at Dorothy Chandler Pavilion, 135 N. Grand Ave., downtown; Fri.-Sat., July 14-15, 7:30 pm, Sun., July 16, 2pm, $34-$138. Music Center.
Paris Opera Ballet with LA Phil at the Hollywood Bowl, 2301 Highland Ave., Hollywood; Wed.-Thurs., July 20-21, $1-$171l. Hollywood Bowl.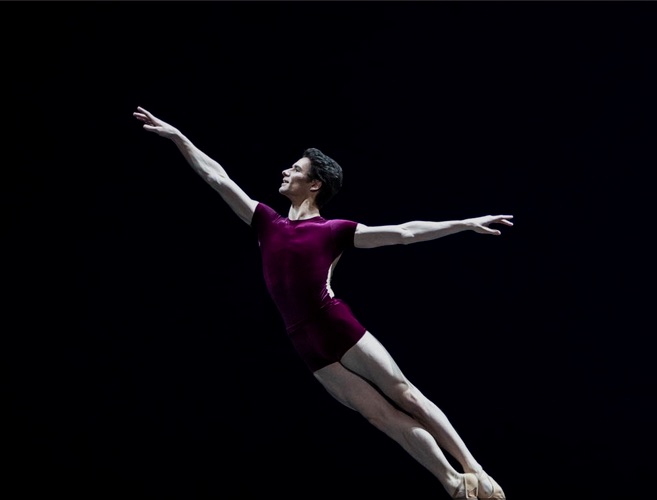 Ballet Project OC Scherr Forum, BofA Performing Arts Center, 2100 E. Thousand Oaks Blvd., Thousand Oaks; Sat., July 16, 3pm, $40. Also at Brea Curtis Theatre, 1 Civic Center Circle, Brea; Sat., Aug. 6, 3 & 7pm, $35. Also a livestream option. Curtis Theatre.
The Getty 25: Celebrates San Gabriel Valley at Tony Arceo Memorial Park, 3125 Tyler Ave., El Monte; Sat.-Sun., July 16-17, 11am-6pm, free. Day One.
Fiesta in the Grove at Goodrich Grove, Elings Park, 1298 Las Positas Rd., Santa Barbara; Sun., July 17, 4pm, $35. Fiesta in the Grove.
Dance DTLA Bollywood at Music Center, Jerry Moss Plaza, 135 N. Grand Ave., downtown; Fri., July 15, 7-11pm, free. Music Center.