Dancing across a Baldwin Hills bluff, spiritual possession conjured downtown, a folkloric anniversary celebration in Hollywood; flamenco in San Pedro and Topanga, New York visitors downtown and in Orange, dance films on a Santa Monica lawn, more SoCal dance this week and a peek at next week.
Live This Week
The view from here
After a stunning, sunny, site-specific stay at an historic downtown park, the dancers, musicians and other performers of Heidi Duckler Dance head west to a scenic Baldwin Hills overlook for another edition of Ebb & Flow Festival. This popular part of the company repertoire includes a variety of interdisciplinary art pieces stationed throughout the park, each exploring climate change, nature, humanity, and health. In addition to HDD regulars, this iteration has contributions from artists Peter J. Harris, Victoria Goring (The Cardboard Countess), Five Skins with Jobel Medina, Shenandoah Harris from Psychopomp Dance, Dan Greene, Caitlin Javech, John Eagle and Emily Call, Marianna Varviani, Maëlys Renaud, Indigo Smith, Ashton S. Phillips, and Andrea Burr and Luke Dakota Zender. Baldwin Hills Scenic Outlook, 6300 Hetzler Rd., Culver City, Sat.-Sun., Sept. 10-11, 3-5pm, free w/rsvp at Eventbrite.
Pulley dancer
A Doris Duke-award winning dancer/performer, Faye Driscoll comes to town with her most recent work: Thank You For Coming: Space. The press material mentions an installation setting with Driscoll wired for sound and at the prey of various pulleys and ropes. The Saturday performance only is viewable online. REDCAT, 631 W. 2nd St., downtown; Thurs.-Sat., Sept.15-17, 8:30pm, $25, $20 students, online Sat., Sept. 17 only, $15, $12 students. REDCAT.
Horse ridden
Presented by the LAND (Los Angeles Nomadic Division), the experimental dancer/performer Chris Emile unveils his latest, The Horse. Developed in a three-month residency, the collaborative result exploring spiritual possession involved Emile and collaborators Cody Perkins (sound architect), Alevonallure (vocalist), Jason Fox (lighting designer), and what is described as "a small circle of West African drummers with guidance from Vodun practitioners." Ticket are free but limited, and the in keeping with the sense of ritual, audience is requested to wear white. Downtown LA (address provided with registration); Thurs., Sept. 15, 8pm, Sat.-Sun., Sept. 17-18, 8pm, free with reservation Eventbrite.
When it's so interrelated
Celebrating its 30th anniversary, Pacífico Dance Company takes to the al fresco stage for Desde México. With its signature blend of traditional and contemporary folkloric dance, the company brings two dance suites considering Mexico's colonial history intertwining Mexican Amerindian, African, and European cultural traditions. The Ford Theater, 2850 Cahuenga Blvd. East, Hollywood; Sat., Sept. 10, 8pm, $35-$65. The Ford Theater.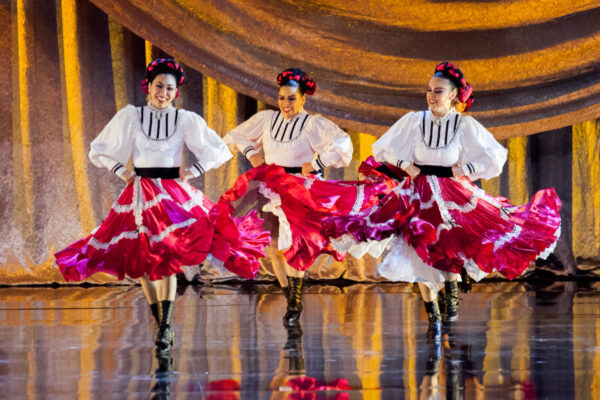 The feet have it
Featuring the Esencia Flamenco Dance Company, El Flamenco Cabaret-San Pedro brings the percussive dance art to Grand Annex, 434 W. 6th St., San Pedro; Sun., Sept. 11, 4:30pm, $35-$180  Eventbrite.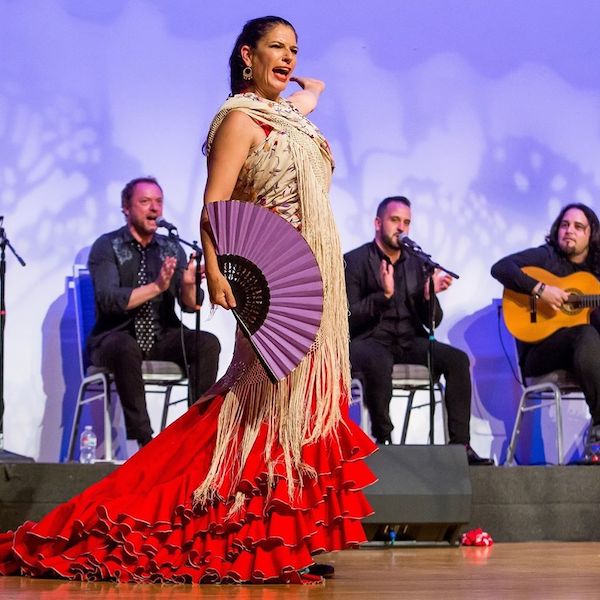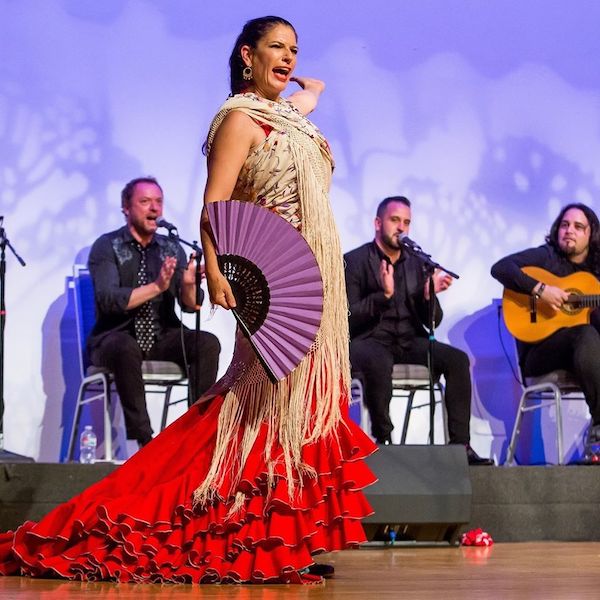 And the more feet the merrier
It's flamenco time as Lakshmi "La Chimi" Basile is joined by dancer Antonio "El Chupete" Rodriguez from Spain in Aire de Andalucia Flamenco. Guitarist Antonio Moya and singer Mari Peña also perform. Corazón Performing Arts, 125 S. Topanga Canyon Blvd., Topanga; Sun., Sept. 11, 8pm, $25-$80. Eventbrite.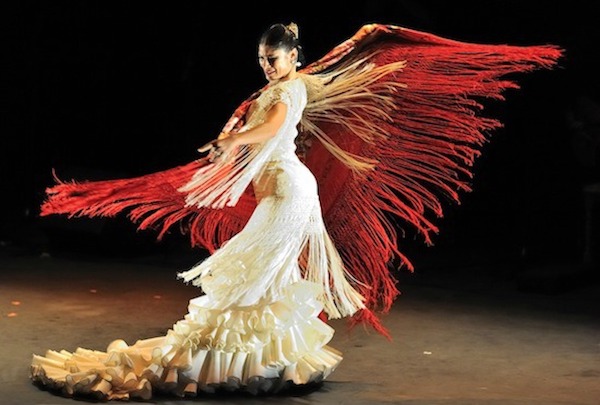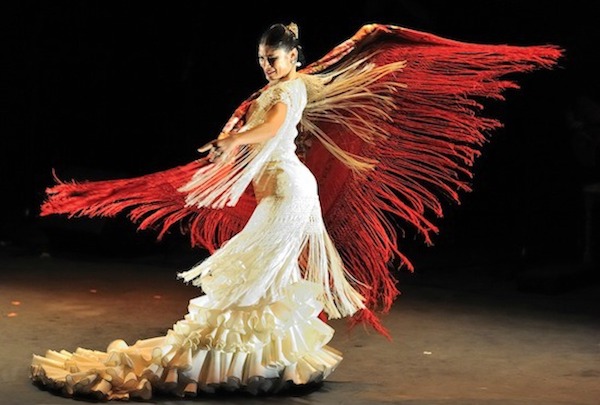 Teamwork
For this original performance, choreographer Milka Djordjevich teams with visual artists Victoria Fu and Matt Rich in Ever Present.  Getty Center, 1200 Getty Center Dr., Brentwood; Sat., Sept., 10, 5pm, free w/timed entry ticket at Getty.
Arts & Sciences
With events over ten days at locations from an observatory to more traditional locales, the 2022 Fulcrum Festival–Deep Ocean/Deep Space considers intersections between art and science. Formerly known as the AxS Festival, the opening starts things off in Frogtown. Various locales, Thurs., Sept. 15 to Sun., Sept. 25, various times and prices. Fulcrum Arts.
On the road again
Led by artistic director/choreographer Dwight Rhoden, Complexions Contemporary Ballet stops off with its roster of powerful dancers. Musco Center for the Arts, Chapman University, 415 N. Glassell, Orange;Wed., Sept. 14, 7:30pm, $38-$68. Musco Center for the Arts.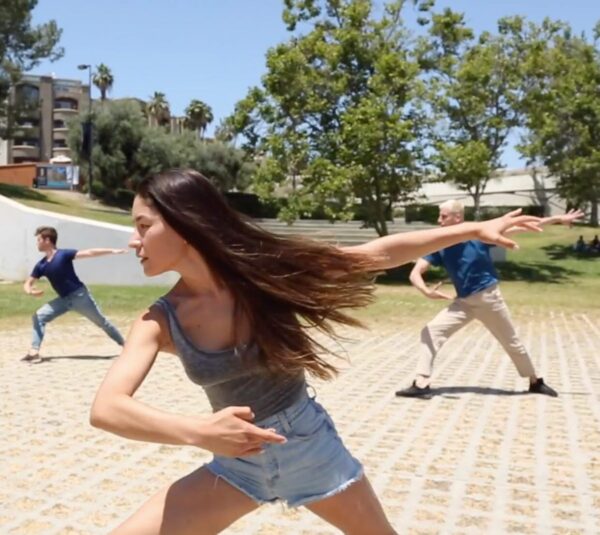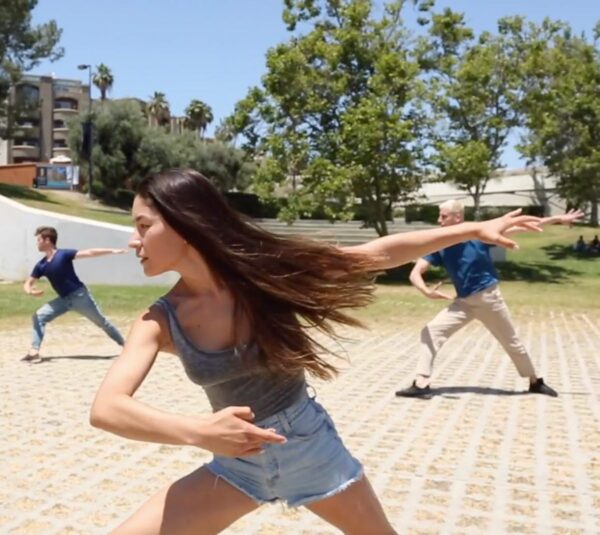 Film al fresco
The folks at LA Dance Shorts Film Festival partnered with the venue for this free event screening a dozen dance films on the lawn of the beach-adjacent museum. The line-up includes several short dance films from LA-based choreographers including Barak Ballet and Heidi Duckler Dance. California Heritage Museum, 2612 Main St., Santa Monica; Tues., Sept. 13, 7:30pm, reserve a free spot at Eventbrite.
A Peek at Next Week
An Evening of Dance at Chapman College, 1030 Columbia Ave., Claremont; Sat., Sept. 17, 4pm, $10-$20. Kevin Williamson, Nguyễn Nguyên & Maria Gillespie at Ruth Chandler Williamson Gallery at 6pm; food truck dinner break, then LA Contemporary Dance Company, Marina Magalhães/Body as a Crossroads & Rebecca Lemme/Acts of Matter at Garrison Theater at 8pm; Scripps College.
Laurie Sefton Creates (aka Clairobscur) at Stomping Ground/LA, 5453 Alhambra Ave., El Sereno,Fri.-Sat., Sept. 16-17 & 23-24, 7:30pm, $25. Brown Paper Tickets.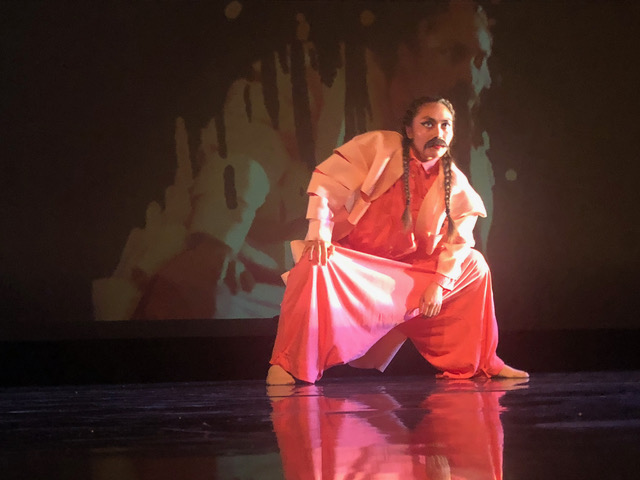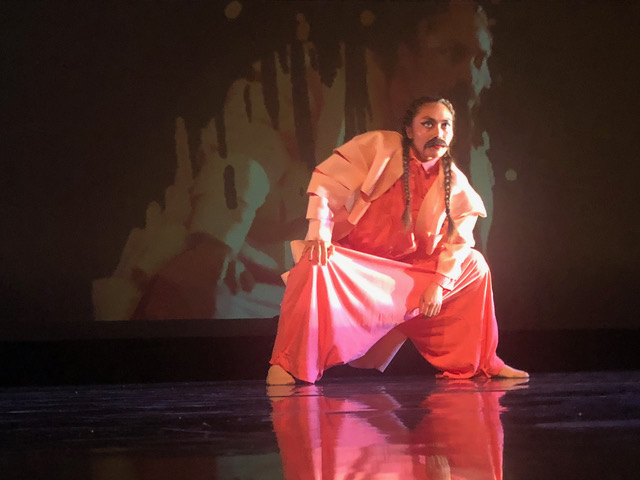 SITI Company at Musco Center for the Arts, Chapman University, 415 N. Glassell, Orange; Sat., Sept. 17, 7:30pm, $48-$78. Musco Center for the Arts.
MUXX Project –BIGUIDIRIBELA at LA Dance Project, 2245 E. Washington Blvd., Arts District; Fri.-Sat., Sept. 16-17, $35, $20 under 30 years. LA Dance Project.
Momix at Segerstrom Center for the Arts, 600 Town Center Dr., Costa Mesa; Sat., Sept. 17, 7:30pm, $29-$109. SCFTA.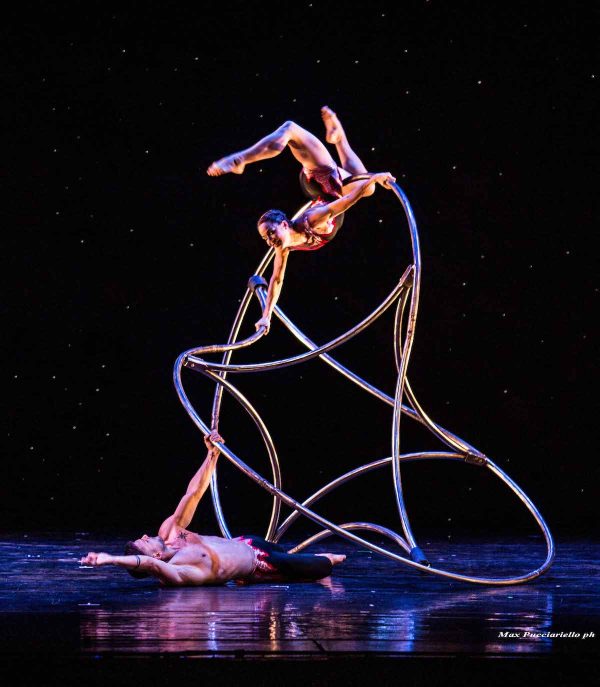 Dialogues + Sensations: Unearthed at ARC Pasadena (A Room to Create), 1158 E. Colorado Blvd., Pasadena; Fri.-Sat., Sept. 16-17, 8pm, $25. Info at Wild Roots Dance; tickets at Eventbrite.
LA Opera — Lucia di Lammermoor at Music Center, Dorothy Chandler Pavilion, 135 N. Grand Ave., downtown; six performances Sat., Sept. 17-Sun., Oct. 9, see website for specific dates and times. $20-$324. LA Opera.
National Dance Day Segerstrom Center for the Arts, 600 Towne Center Dr., Costa Mesa; Sat., Sept. 17, 1pm to 5pm, free w/reservation at SCFTA.