When Anjelica Huston turned 70 (July 8), I remembered the day, in October 1982, when I photographed her for a magazine layout. The tall and striking former model graciously posed wearing various outfits in different places of her cozy hillside home. My colleague Silvia Bizio did the interview.
I subsequently interviewed Anjelica several times, most notably for Prizzi's Honor (1985) directed by her father John Huston, co-starring Jack Nicholson, her partner from 1973 to 1990. For that supporting role she was nominated to a Golden Globe, then she won an Oscar, and I was there to photograph her.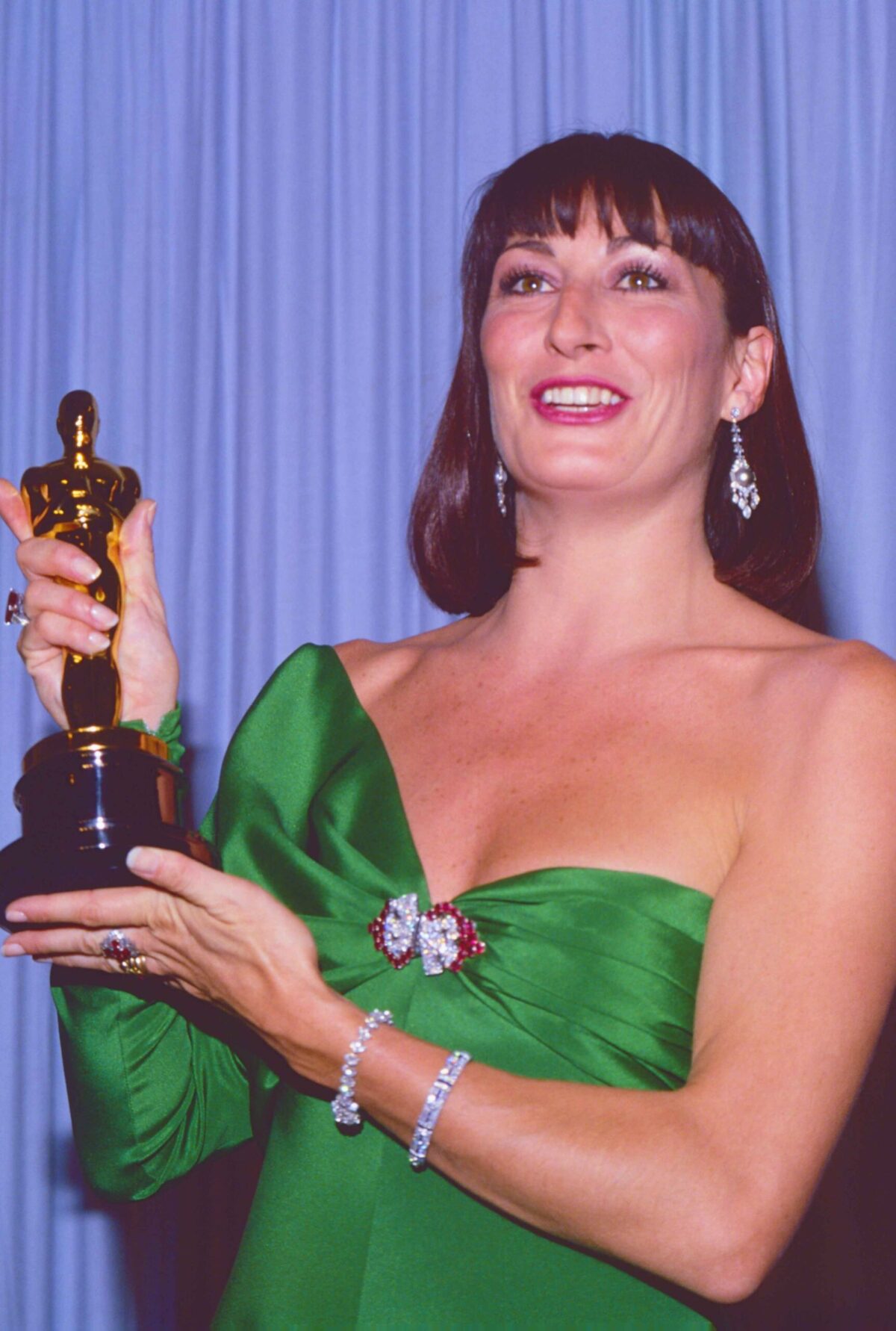 I also spoke with her about The Dead (1987), the last film her father directed, and I took her portrait, about The Grifters (1990) by Stephen Frears, The Addams Family (1991) by Barry Sonnenfeld with Raul Julia, Bastards Out of Carolina (1996) and Agnes Brown (1999), two movies that she directed, The Royal Tenenbaums (2001) by Wes Anderson with Gene Hackman.
I wrote numerous articles about this fascinating woman for the Italian publications Ciak, Gioia, Marie Claire, as well as for Venice, the Los Angeles Arts and Entertainment Magazine, when I was the Film Editor in the 1990s.
I rejoiced when she married Mexican artist Robert Graham in 1992. I had photographed him in his Venice studio and in front of his Olympic Gateway sculpture at the Coliseum in 1984. Click here to read my article about my coverage of that momentous event in the history of Los Angeles and find more photos of Robert Graham archived in the Elisa Leonelli, Photojournalist Collection at Claremont Colleges. I was sad when her husband passed away in 2008.
I found her performance as Jeffrey Tambor's lover in Transparent (2015-2016) created by Joey Soloway very brave. I read her two volumes of memoirs, A Story Lately Told (2013) and Watch Me (2015), I interviewed her about the books, learning more about her amazing life. She never met her grandfather, actor Walter Huston, who died before she was born, she appreciates her mother's influence on her artistic spirit, Italian-American ballet dancer Ricki Soma, and adores her half-brother Danny Huston.
For a weekly column that I write for the Golden Globes website, I chose some quotes about voting rights from an exclusive interview Anjelica gave to the journalists of the Hollywood Foreign Press in 2004 about the TV movie Iron Jawed Angels where she played Carrie Chapman Catt, leader of the American women's suffrage movement.
Finally, from the extensive HFPA photo Archives that I curate, here's a portrait of her backstage at the 1992 Golden Globes, when she was nominated as Best Actress in a comedy for her performance as Morticia in The Addams Family.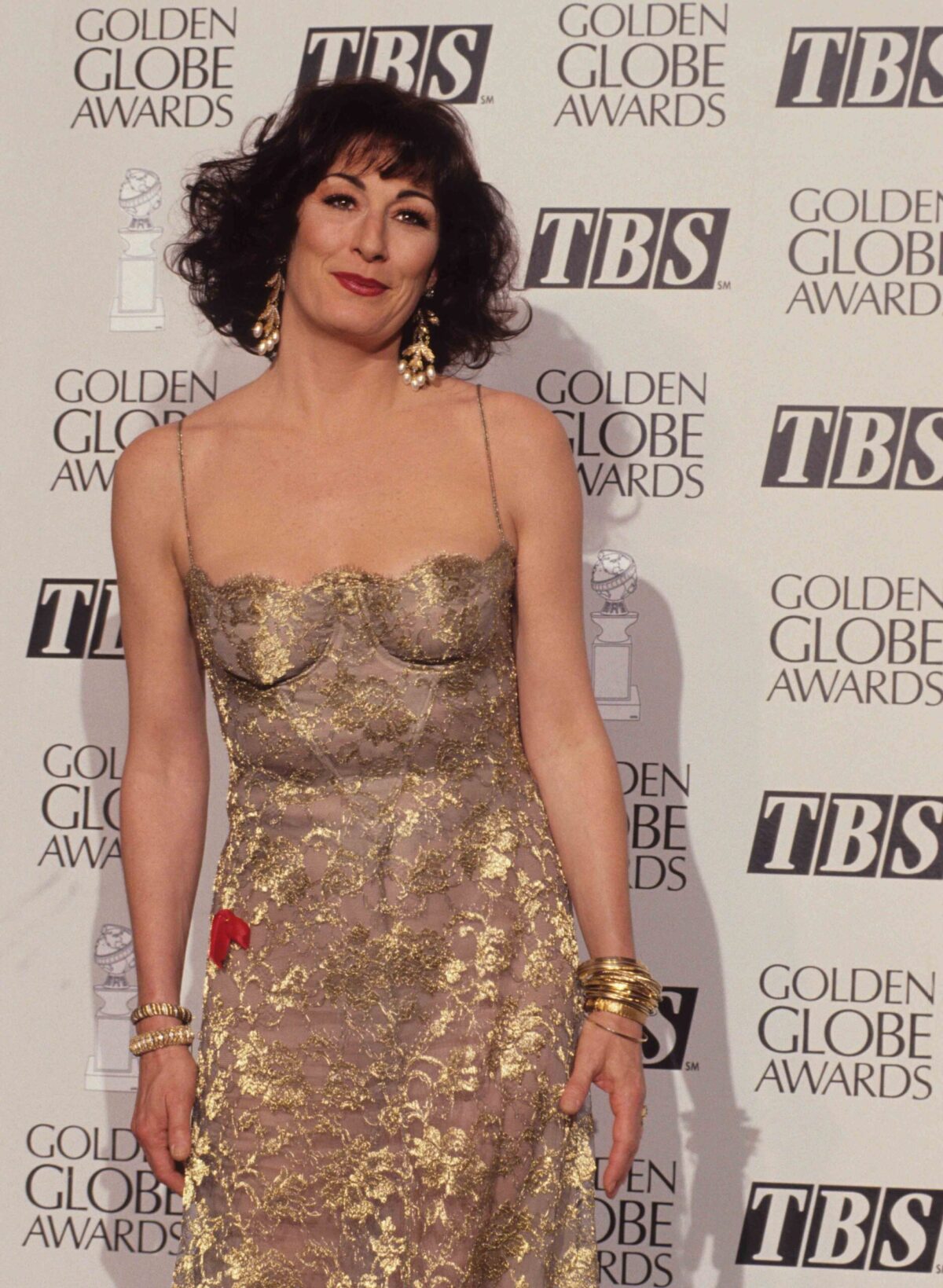 Best wishes to Anjelica Huston on starting the seventh decade of her amazing life.