Live tango in Costa Mesa, personal tales in La Mirada, Japanese Taiko in Malibu, new contemporary choreography in El Sereno, an outré film fest in Santa Monica, and the avant garde in an arts district parking lot, plus a peek at next week and Covid changes.
Live Dance
(Note: as of press time, these events are live, but as Omicron does its thing, theaters are pivoting, postponing, and cancelling in response. Check with the venue for the latest)
Takes two to tango
One of the most professional of the touring tango shows, Tango Argentina, stops off for two shows at Segerstrom Concert Hall, Segerstrom Center for the Arts, 600 Town Center Dr., Costa Mesa, Sun., Jan. 16, 2 & 7 pm, $19-$79. Details, tickets & Covid protocols at SCFTA.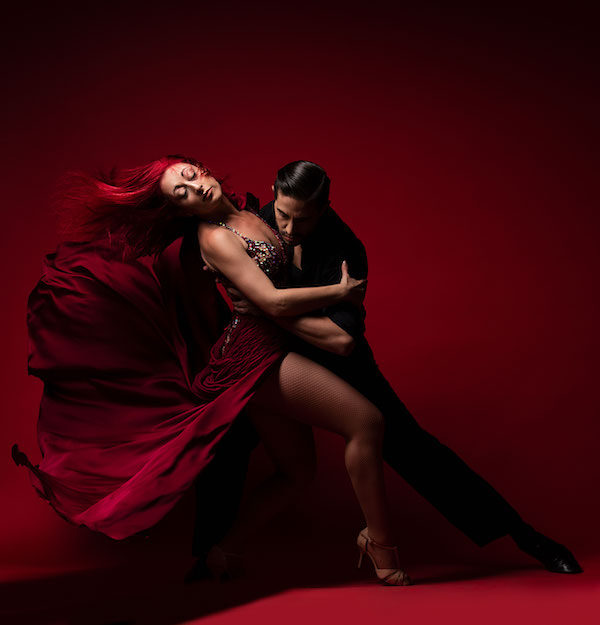 Everyone is a story
Choreographer Janet Roston and story coach Ryan Bergman worked with teens and seniors as well as Roston's e-Motion Theatrix, combining movement and storytelling for So Now You Know, capturing personal histories of La Mirada residents. The performance, a collaborative effort with the host venue, showcases the contemporary company's professional performers and some participating community members. At La Mirada Theatre, 14900 La Mirada Blvd., La Mirada; Sun., Jan. 16, 1 p.m., $10-$23. La Mirada Theatre.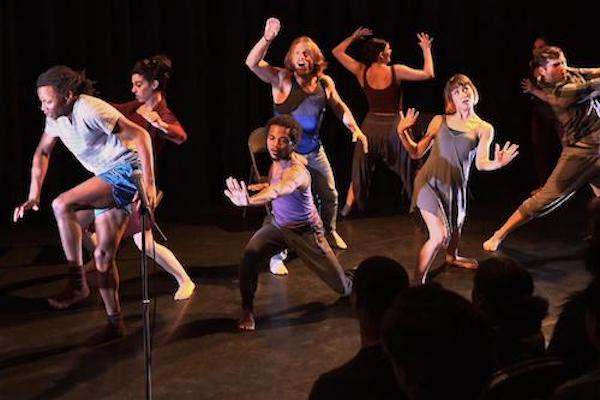 Dancing drums
Technically, TAIKOPROJECT is a Japanese drumming group, but anyone who knows Taiko, knows the performance on the array of drums also involves choreography and movement. Pepperdine University, Smothers Theatre, 24255 Pacific Coast Hwy., Malibu; Fri., Jan. 14, 7:30 pm, $20-$40. Details, tickets & Covid protocols at Pepperdine.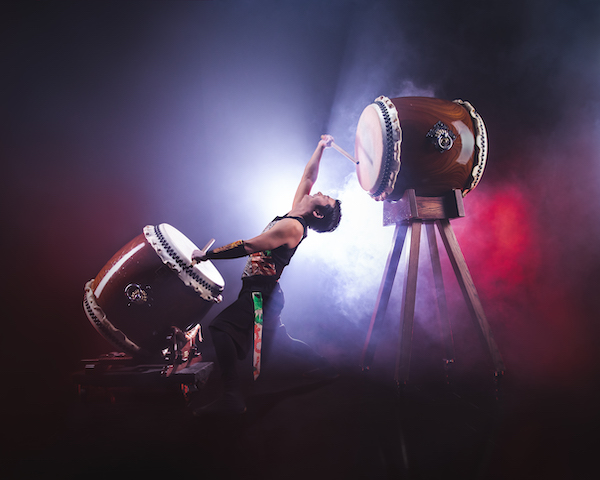 Damn, you say
For its third, and biggest edition, Highways Performance Space hosts Film Maudit 2.0 including 16 feature films, ten short programs and the annual Behold! Queer Film + Performance Series. Drawing entries from over 25 countries, the line up includes several with dance: Encountering ConstruX from Kevin Williamson and Taso Papadakis, Girl With a Thermal Gun, and (w)hole. At Film Maudit Wed.-Sun., Jan. 12-23, times vary, $5 films, $10 performance, $65 festival pass. Complete line up for the virtual and physical components, tickets & covid protocols at Eventive.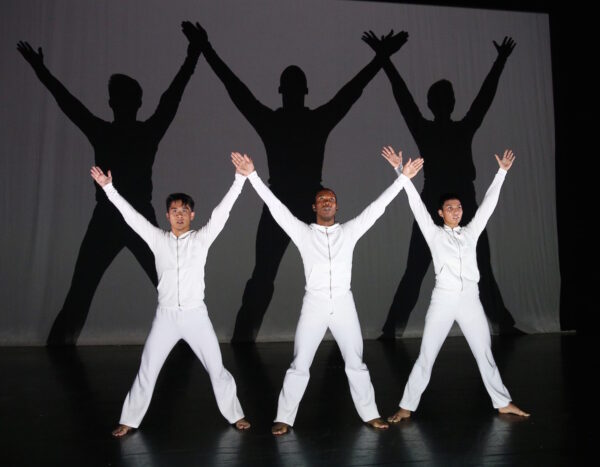 Ringing in the new
New contemporary choreography from the five LACCL: 03 (LA Contemporary Choreography Lab) choreographers is showcased in this free performance. At Stomping Ground LA, 5453 Alhambra Blvd., El Sereno; Thurs., Jan. 13, 4 pm, free with reservation.  Info, reservation & Covid protocols at LA Contemporary Dance.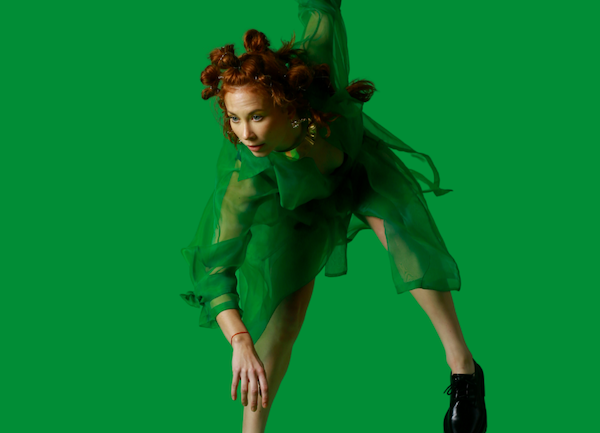 Out in the parking lot
The adventurous folk at Pieter greet the new year with their third Parking Lot Space Artist-in-Residence, Carlos "Los" Diaz who concludes the residency with a public performance. At The Box Parking Lot, 822 E. Third St., downtown Arts District; Sat., Jan. 22. Details & Covid protocols to come at Pieter.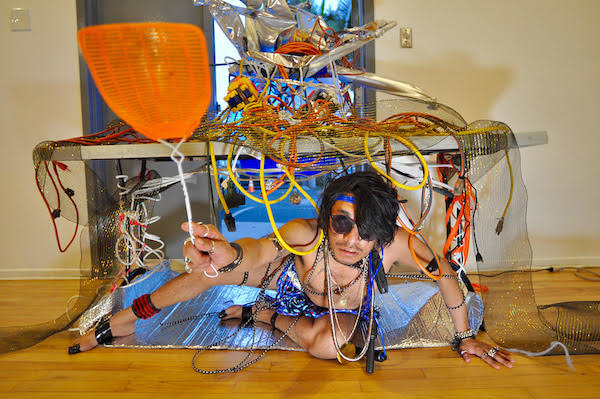 A Peek at Next Week
Maybin Hewes in This Joint Is Jumpin' at Theatre West, 3333 Cahuenga Blvd West, Hollywood; Sat, Jan. 22 & 29, 7 pm, Sun., Jan. 23 & 30, 2 pm, $35. (323) 851-7977.
Covid Update
A festival postponed
As the Covid public health emergency shuttered theaters for live performance over the past two years, the world of dance film, video and streamed performances has flourished. Long before Covid, filmed dance was the specialty of LA-based Dance Camera West, recognized as one of the premiere dance film showcases. DCW's 20th anniversary edition was to open last week with more than 75 films lined up for a dozen programs at two venues. Out of caution and safety concerns with the current surge in Covid cases, DCW postponed the festival to late March. Stay tuned or find details on the new schedule at Dance Camera West.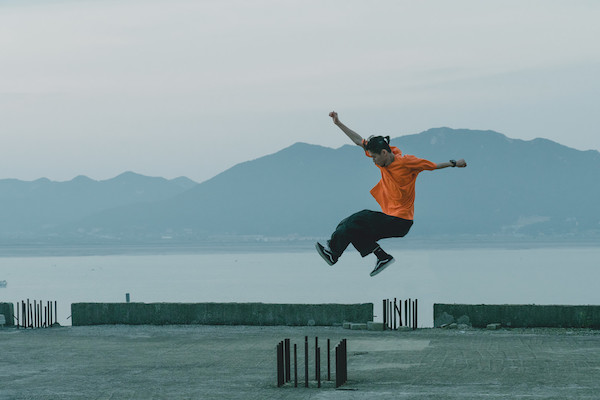 Encore/preview postponed
In June, this venue hosts its official 2022 dance festival, but a sort of a prequel scheduled for last weekend has been postponed to the end of this month. Berlin-based Shade Théret who made a strong impression in the 2019 edition of Dance at the Odyssey brings her latest, Throwaway Line, just not quite yet. At the Odyssey Theatre, 2055 S. Sepulveda Blvd., West LA; Sat., Jan. 29, 8 pm, $15-$20. Details, tickets, & Covid protocols at Odyssey Theatre.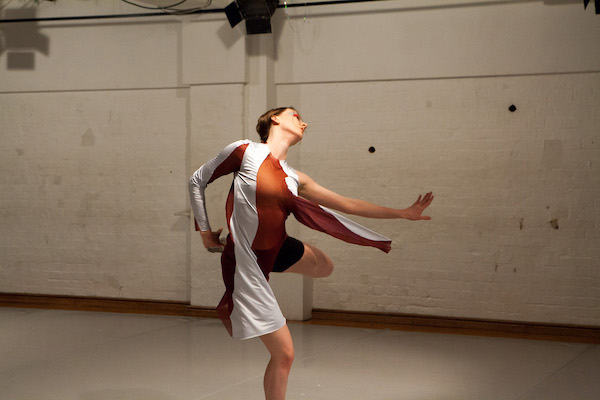 Drummed out
This venue has postponed or cancelled all January performances including Yamato—the Drummers of Japan scheduled for Sun., Jan. 23. Info and updates at The Soraya.