Companies "on the list" in Long Beach and Torrance, contemporary ballet in Northridge, dance from the headlines in Pasadena, a Glendale library, an arts district rooftop and a downtown warehouse, more SoCal dance this week (May 5 to 11), and a peek at next week.
Courting a decision
After a sold-out house last November, Lineage Dance reprises After Roe. If the title doesn't give the theme away, the fact choreographer Hilary Thomas and the dancers created the work in collaboration with the local Planned Parenthood chapter certainly does.  The dance theater piece draws from true stories of women and their difficult paths to choose an abortion. Who knew their stories that once belonged to an historic "before time" would again belong "in the now"? Lineage Performing Arts Center, 920 E. Mountain St., Pasadena; Sat., May 6, 7 pm, $15-$115. Lineage Performing Arts Center.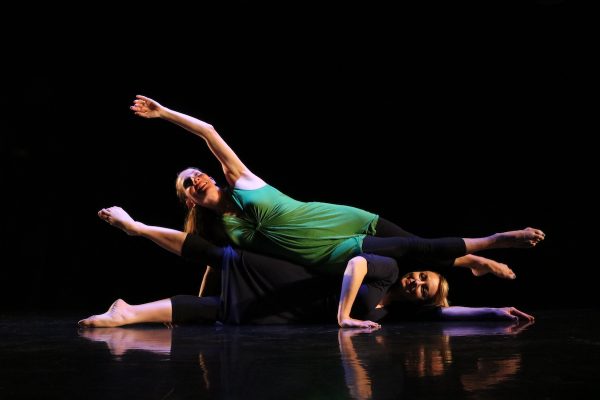 Oh Canada
For its third appearance at this venue, British Columbia's Ballet BC brings two contemporary ballets from choreographers Roy Assaf and Johan Inger. Later in May, the ballets will open the company's new home performance complex in Vancouver, but SoCal gets the world premiere of both. The Soraya, Cal State University Northridge, 18111 Nordhoff St., Northridge; Sat, May 6, 8 pm, $39-$94. The Soraya.
A festival by invitation
As the season comes into full bloom, it's hard to keep track of all the dance festivals, but the SoCal Dance Invitational deserves attention, this year presenting four notable local companies: BrockusRED, Fuse Dance Company, Jazz Spectrum Dance Company, and host company Nannette Brodie Dance Theatre. This year marks the festival's post-pandemic return since 2020. Martha B. Knoebel Theater, Cal State University Long Beach, 6200 Atherton St., Long Beach; Sat., May 6, 8 pm, $35, $25 students. Brown Paper Tickets.
Crossing the line
With co-production support from six museums including this venue, Ligia Lewis' visceral exploration of the overstepping of accepted social limits fuels A Plot/A Scandal. The event opens the Spring/Summer season of Wonmi's WAREHOUSE Programs intersecting performance and live art, overseen by Associate Curator Alex Sloane. Geffen Contemporary at MOCA, 152 N. Central Ave., Little Tokyo; Fri.-Sat., May 5-6, 7 pm, $12. MOCA.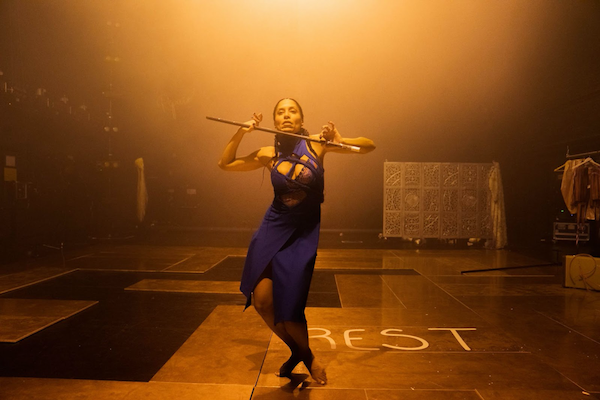 But wait! There's more!
This edition of the ongoing salon series is hosted by Heidi Duckler Dance under Truth or Consequences: A Never Ending Story. The event finds Duckler collaborating with choreographer/dancer DaEun Jung and HDD dancers Jobel Medina and Anthea Young accompanied by percussionists Mike Hall and Indigo Smith. Additionally the mix includes Ok Nico, an Argentinian musician, designer, and filmmaker based in Los Angeles who will contribute an installation combining music, digital art, and dance. Also on the menu, artist in residence Raymond Ejiofor unveils the first work of his residency with dancers Adrian Hoffman, Aleks Perez, and JM Rodriguez. The Bender Building 1206 Maple Ave., Suite 1100B, downtown; Sun., May 7, 6 pm, $25-$25. Heidi Duckler Dance.
Branded
Led by Shenandoah Harris, Psychopomp Dance Theater's distinct movement style draws on Jewish culture, acrobatic movement grounded in parkour, complex floorwork, as well as technique drawn from Lester Horton and Jose Limon. For this event, the company explores the cyclical nature of Jewish texts. This marks the second of four shows in this enduring series curated by Jamie Nichols. Brand Library & Art Center, 1601W. Mountain St., Glendale; Sat., May 6, 5 pm, free. Brand Library.
For the birds
This installment of the Tutu Dance Festival–Lipstick, Shoes, and Fancy Moves includes a spectrum of dance. Announced participants include Luminario Ballet, Naranjita Flamenco, the tap troupe Sophisticated Ladies, Japanese dance from the YaYa Dance Academy, ballet from Sadie Black & Co., Native Hoop, Ukranian Dance, and Tyler Johnson. Proceeds benefit the International Bird Rescue organization. James R Armstrong Theater, Torrance Cultural Arts Center, 3330 Civic Center Dr., Torrance; Fri., May 5, 8 pm, $15. Info at Tutu Dance Festival, tickets at Eventbrite.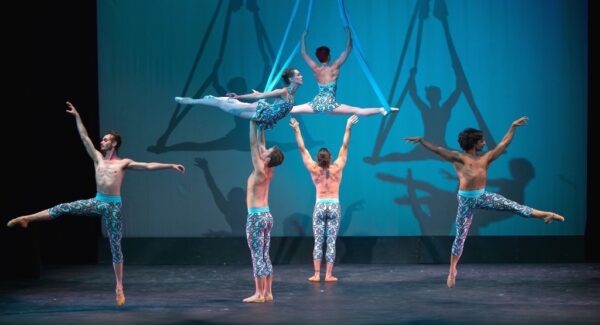 Dancing o' the Green
The current generation of high-energy, high-stepping dancers of Riverdance finish the SoCal stops on the celebratory 25th anniversary tour of the award-winning Irish dance and music spectacle. Granada Theatre, 1214 State St., Santa Barbara; Tues., May 9, 7:30 pm, $51-$81. Granada Theatre.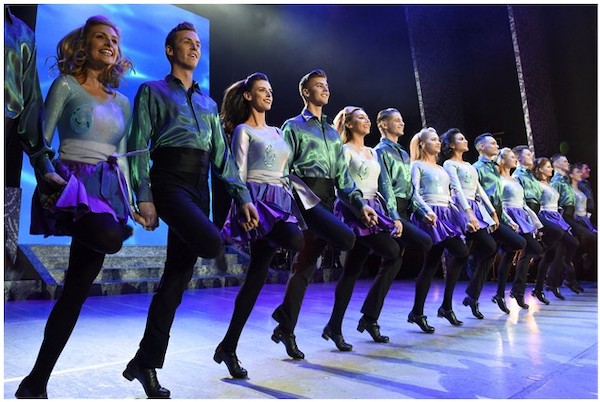 Cinco de Mayo
Joined by long time musical collaborators Mariachi Mexicapan, it's a family friendly Cinco de Mayo celebration as Gema Sandoval and her Danza Floricanto/USA return with their 5 de Mayo. This year's program includes an encore of Alma Llanera-Spirit of the Plains and a preview of a new work Mujer, Ayer, Hoy Y Siempre.  Traditional dances include Los Concheros, the fast paced Machetes along with regional favorites from the states of Nayarit, Tamaulipas, and Jalisco. ARC Pasadena, 1158 E. Colorado Blvd., Pasadena; Sat., May 6, 8 pm, $20-$25, $10 students & seniors at door. Danza Floricanto/USA.
An art walk dance
Dancer/choreographer Justin Pham is one of the participants in two different shows showcasing Asian American dance opening this year's Laguna Dance Festival as part of the city's Thursday Art Walk. Laguna Art Museum, 307 Cliff Dr., Laguna Beach; Thurs., May 4, 6:30 & 7 p.m., free. Laguna Dance Festival.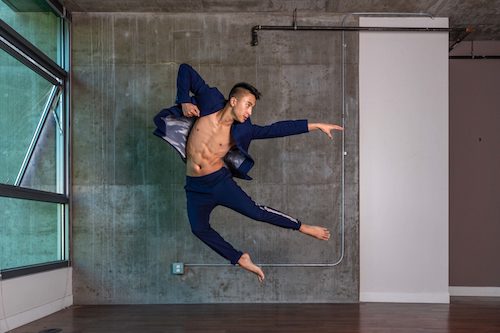 Homecoming No. 1
The performance collective HomeLA began a decade ago in a Mount Washington residence. Since then (with an involuntary pandemic pause) the dancers and other performers have brought audiences into architecturally significant or simply interesting residences with dancers exploring the property's performance potentialities. To celebrate ten years, that initial performance site in Mount Washington hosts 10 Years/a benefit to fund future (permissioned) home invasion performance. The event includes encore performances by Emily Marchand, Odeya Nini and Flora Wiegmann. Mount Washington private residence, address provided with ticket purchase. Sat., May 6, 7 pm, $150  and up. HomeLA.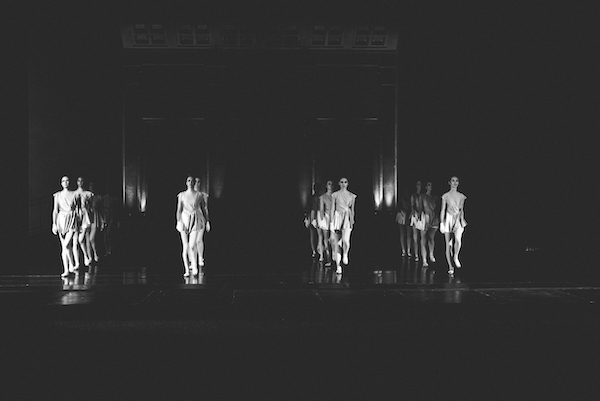 Homecoming No. 2
It's the final weekend for Homecoming,  American Contemporary Ballet's homage in pointe shoes to the high school drill team. ACB 'Studios, Two California Plaza, 350 S. Grand Ave., 28th Flr., downtown; Sat.-Sun, May 4-5, 8 pm, $70-$110. American Contemporary Ballet.
Seasonal
The end of season performance from Cal Arts School of Dance includes repertory from guest artists, including internationally acclaimed choreographers and emerging local artists. The media release includes a caveat about loud sounds and mature content. REDCAT, Disney Hall, 631 W. 2nd St., downtown; Wed.-Thurs., May 10-11, 8:30 pm, $20, $16 students. REDCAT.
Seniority
New works from senior dance majors are featured in the Chapman University Spring Dance Concert directed by choreographer and faculty member Jennifer Backhaus. Musco Center for the Arts, 415 N. Glassell, Orange; Fri.-Sat., May 5-6, 7:30 pm, $20, $15 students. Musco Center for the Arts.
Another look
Last fall, The Mark Morris Dance Group's celebratory The Look of Love-An Evening of Dance to the Music of Burt Bacharach was performed here. The company and the show return to SoCal, just a bit farther north. Granada Theatre, 1214 State St., Santa Barbara; Sat., May 6, 8 pm, $36-$66, Granada Theatre.
All electric
Timed to coincide with First Friday events on nearby Abott Kinney Boulevard, High Voltage offers an eclectic, ever-changing line-up of performers, often including dance and movement performers. Electric Lodge, 1416 Electric Ave., Venice; Fri., May 5, 8 pm, $10. Electric Lodge.
A Peek at Next Week
Blue13 Dance Company at Wallis Annenberg Center for the Arts, 9390 N. Santa Monica Blvd., Beverly Hills; Fri.-Sat., May 12-13, 7:30 pm, $29-$79. The Wallis.
LA Dance Project –Romeo & Juliet at Segerstrom Center for the Arts, 600 Town Center Dr., Costa Mesa; Fri., May 12, 7:30 pm, Sat., May 13, 2 & 7:30 pm, $39-$99. SCFTA.
Kenneth Walker Dance Project (KWDP) at Brand Library & Art Center, 1601W. Mountain St., Glendale; Sat., May 13, 5 pm, free. Brand Library.
LA Unbound at AGBU Performing Arts Center, 2495 E Mountain St., Pasadena; Sat., May 13, 1:30 pm, $22-$32  AGBU.
MOMentum Place at Theatricum Botanicum, 1419 N. Topanga Canyon Rd., Topanga Canyon; Sun., May 14,  brunch at noon ($30), show at 2pm, $35 advance, $40 at door, $15 students, $10 12 year & under. Theatricum Botanicum.
UniverSoul Hip Hop – On the Record: Vinyl Fair at the Music Center, Jerry Moss Plaza, 135 N. Grand Ave., downtown; Sat., May 13, 11:30 am & 1:15 pm. Music Center.
Cosmogony at the Music Center, Jerry Moss Plaza, 135 N. Grand Ave., downtown; Fri., May 12, Sat., June 3, 10 & 17, 7 pm, free w/reservation at Music Center ticketing.
Dance Deadline
Deadline May 8: The Music Center has jumped into dance films with both feet. In addition to short videos solicited for plaza screening during Momix in May, a partnership with the prestigious Dance Camera West is inviting autobiographical and self-portrait films with a May 8 deadline. Participation is limited to SoCal filmmakers. No entry fee. Selected films will be on giant LED screens during the Dutch National Ballet's performances July 14-16. Info at Dance In Focus Film Festival.