More RED comes to Westwood, time travel in Pasadena, celebrating women in West Hollywood and downtown, upbeat contemporary dance in El Sereno, Culver City and Sylmar, going site specific in the Venice canals, Mardi Gras sambas into Mid-Wilshire, more SoCal dance this week and a peek at next week.
International LA women
Performances from several LA-based dance companies including BODYTRAFFIC, Jazz Antiqua, and MashUp, master classes, and panel discussions with women artistic directors of LA companies, are part of the free, all-day event LA Women in Dance Summit. Performances begin at 4 p.m. Full program and schedule for the summit and the day's other events at the website. Fiesta Hall, 1166 N. Vista St., West Hollywood; Fri., March 3, 10:30 am to 5 p.m., free with reservations highly recommended. MashUp Dance.
And more women dance
Presented by MashUp, dance by ten women-identifying choreographers takes the spotlight in Women Choreographers' Showcase. Part of the International Women's Day Festival. More events at the website. Performance at LA Dance Project, 2245 E. Washington Blvd., Arts District;Sat., March 4, 5 & 9 pm, $30-$60. MashUp Dance.
Showcasing
Promising a light-hearted performance of dance, music and joviality, choreographer Rebecca Lemme brings Acts of Matter to the stage in DISplay. In addition to the dancers Meg Madorin, Alexandra Rix, Keian Stafford, Danzel Thompson-Stout, and Lemme, the shows include post-modern lounge act QUÉ BÁRBARO (Robert Amjärv and Andrea Sobke). It's a busy time for Lemme who with Nina Flagg are being honored by this year's International Women's Day Festival for their leadership in the dance community. Stomping Ground L.A., 5453 Alhambra Ave., El Sereno; Fri-Sat., March 3-4, 7:30 pm, Sun., March 5, 2 pm, $25, $15 students Eventbrite.
A pugilistic pas de deux
In a set that suggest a fighting ring, two men engage in a duet or perhaps a duel. It's Touch of Red, the latest from Shamel Pitts/TRIBE. A 2020 Guggenheim Fellow, Pitts continues his RED series described as "exploring how Black men can resist pressure and heat to allow themselves to soften." Freud Playhouse, UCLA McGowan Hall, 245 Charles E. Young Dr., Westwood; Fri.-Sat., Mar. 3-4, 8 pm, $38.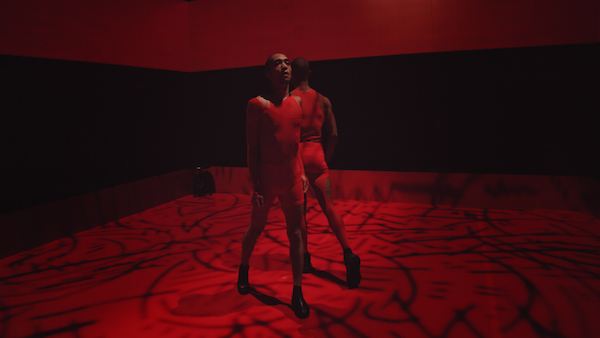 On a positive note
The local premiere of Louise Reichlin's Gotta Get Up, Reboot! Reboot! and her six-part Urban and Tribal Dances are performed by Los Angeles Choreographers & Dancers with a pop up preview and a full concert. Pop Up Preview at Julian Dixon Library, 4976 Overland Ave., Culver City; Thurs., March 2, noon, free. Full performance at Culver City Senior Center, 4095 Overland Ave., Culver City; Sat., March18, 1:30 pm, free. LA Choreographers & Dancers.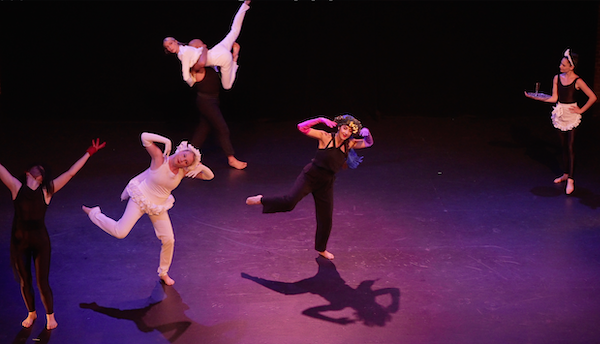 Who's in the saddle?
After his well received choreography for Long Beach Opera's 2021 production of Les Enfants Terribles, choreographer/dancer Chris Emil returns with The Horse. With a score/soundscape by Cody Perkins and vocals by Alexis Vaughn, the work considers a Vodun religious tradition describing someone possessed and ridden by a deity. Rancho Los Cerritos, 4600 Virginia Rd., Long Beach; Sat.-Sun., March 4-5 & 11-12, 7:30 pm, $55-$125. Long Beach Opera Events.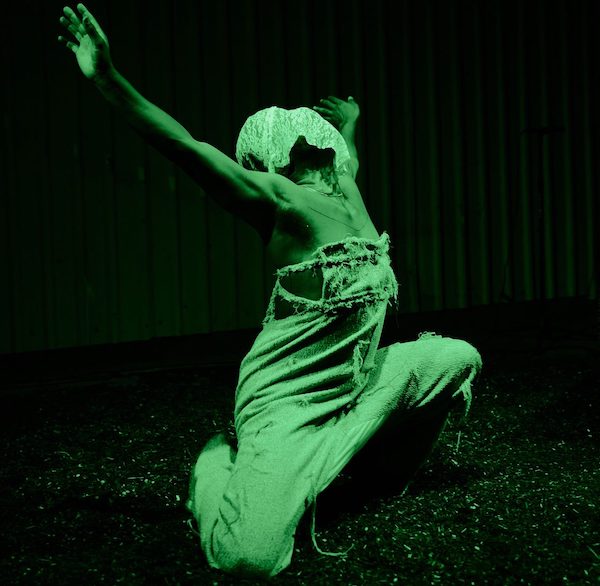 Canal navigation
An architectural home in the historic Venice Canals provides the site-specific setting as Home/LA launches its tenth season. Known for its an artistic home invasion (by invitation) with a group of interdisciplinary performers (this time seven) who create in the designated residence and then share the product with audiences brought into the home for the performance. This time the artists include Stephanie Dai, Young Joon Kwak & Kim Ye, Emily Marchand, Jobel Medina, and Flora Wiegmann & Maya Gurantz. Private residence in Venice, address provided with ticket purchase. Sat.-Sun., Mar. 4-5, 4 pm, $35. Eventbrite.
Time after time
Members of Lineage Dance join actors, singers, and other performers in a Matter of Time. The immersive performance time travels from the 1950s to 2000 with audience members electing to move back or forward through the decades as the performers lead through various rooms and eras. Lineage Performing Arts Center, 920 E. Mountain St., Pasadena; Fri.-Sat., March 3-4, Sat.-Sun., March 11-12, Tues., March 14, & Thurs., March 16, 7 pm, $40, $25 student & senior. Lineage Dance.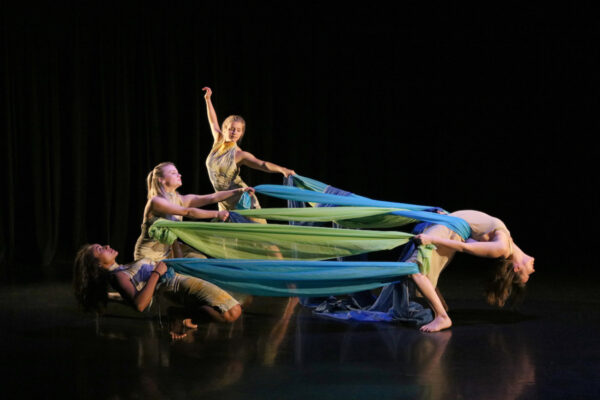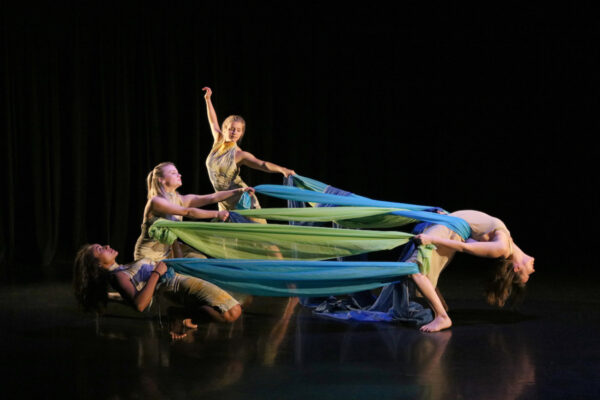 All electric
Timed to coincide with First Friday events on nearby Abott Kinney Boulevard, High Voltage offers an eclectic, ever-changing line-up of performers, often including dance and movement performers.  Electric Lodge, 1416 Electric Ave., Venice; Fri., Mar. 3, 8 pm, $10. Electric Lodge.
Max-ing out
Dance is often among the ten performances, each no more than ten minutes long that is the hallmark of the long-running Max 10. Electric Lodge, Scott Kelman Theater, 1416 Electric Ave., Venice; Mon., Mar. 6, 7:30 pm, $10. Electric Lodge.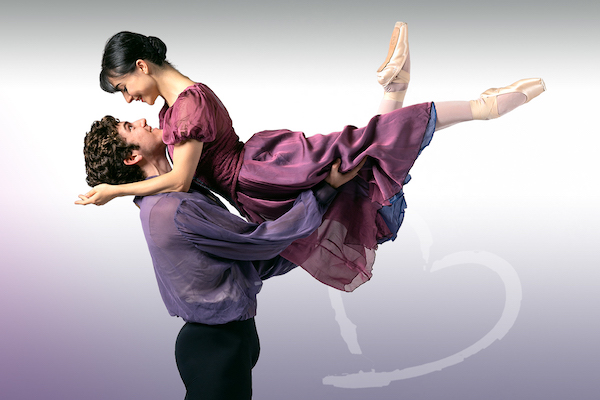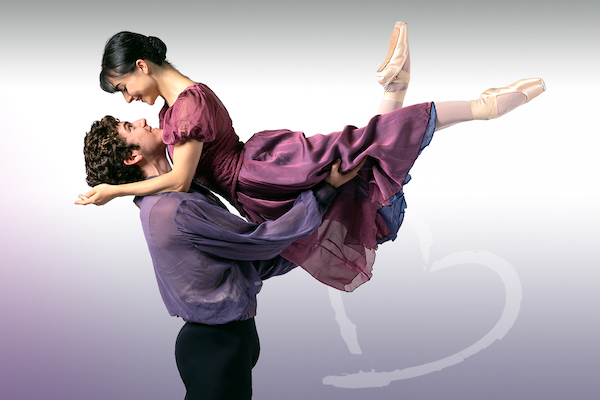 A promise of midsummer
It's a tangled tale of Athenian lovers lost in a magical forest rife with feuding fairy royals as State Street Ballet presents its take on Shakespeare's A Midsummer Night's Dream. The Granada Theater, 1214 State St., Santa Barbara; Sat., Mar. 4, 7:30 pm, $38-$106. The Granada Theater.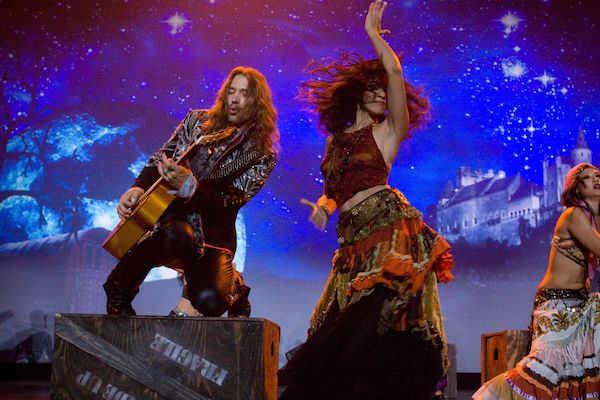 Then a Spanish night
The headliner is flamboyant guitarist Benise who brings his latest show, Spanish Nights, with flamenco dancers among his supporting performers. Cerritos Center for the Performing Arts. Cerritos Center for the Performing Arts, 18000 Park Center Dr., Cerritos, Sun., March 5, 7 pm, $55-$105. Cerritos Center.
Seasonal Samba
Dancers are among the performers to take the stage during the 21st annual LA Brazilian Carnaval, a vibrant, local alternative to Rio de Janeiro famed Mardi Gras celebrations. The LA Samba Dancers return for this year's event. Candela La Brea, 831 S. La Brea Ave. Mid-Wilshire; Sun., March 5, 7:30 pm, $40, free age 12 and under. Brazilian Nites.
They're back!
Perhaps in light of current U.S./China tensions, the touring showcase Shen Yun 2023 returns with the subtitle "China before Communism." The highly produced event promises to survey five centuries of Chinese culture. The show is known for its lavish costumes and sets, a live orchestra, plus acrobatic dancing that can dazzle. The SoCal tour opens in Costa Mesa, then moves to Bakersfield, Claremont, Thousand Oaks, Long Beach, and Northridge. Segerstrom Center for the Arts, 600 Town Center Dr., Costa Mesa; Wed., March 1, 2 pm, Fri. March 3, 7:30 pm, Sat., March 4, 2 & 7:30 pm, Sun., March 5, 1 pm, $90-$200. SCFTA. Complete listing of SoCal appearances at Shen Yun.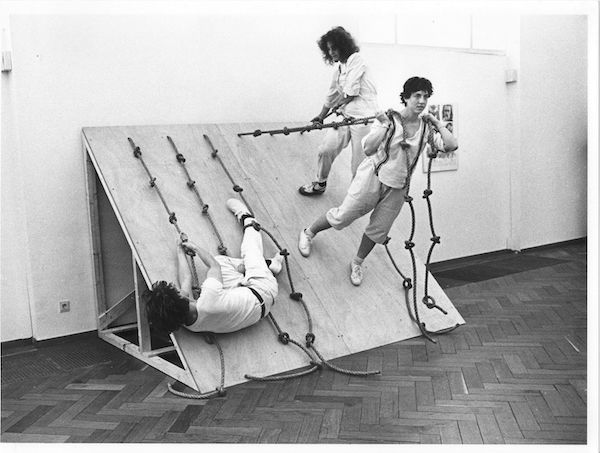 Post-Modern History, Live
Several of the notable figures who emerged from the Post Modern dance era centered at New York City's Judson Church in the 1960's left and came to SoCal. Rudy Perez and Simone Forti are among those NY transfers who became forces on the LA dance scene and now have éminence grise status here. Forti's oeuvre and the materials that fueled them are the focus of Simone Forti, the first museum exhibit to survey what she produced. The three-month exhibit includes live performances of Dance Constructions, one of her landmark works from 1961. Sarah Swenson, a known LA choreographer and long-time associate of Forti, acted as Performance Coordinator for this project and Forti's Dance Constructions presented throughout the exhibition, were staged by Carmela Hermann Dietrich. Hermann Dietrich and Forti have a relationship dating back to 1989 that includes improvised duets, the most recent of which, in 2017, was at Highways Performance Space.The exhibit also includes Forti's sculptures, videos, drawings, and notebooks. Dance Constructions at MOCA Grand Avenue (Museum of Contemporary Art), 250 S. Grand Ave., downtown; Exhibit runs to Sun., April 2. Performances of Dance Constructions performed Thurs., 3:30, 4:45, 6:00, & 7:15 pm, Sat. & Sun., 12:30, 1:45, 3:00, & 4:15 pm, throughout the exhibit run, free with timed museum admission. MOCA.
A Peek at Next Week
Los Angeles Ballet Three Christopher Wheeldon Ballets at The Broad Stage, 1310 11th St., Santa Monica; Thurs.-Sat., March 16-18, 7:30 pm, $84-$137, $76-$124 seniors, students, military & children. Los Angeles Ballet.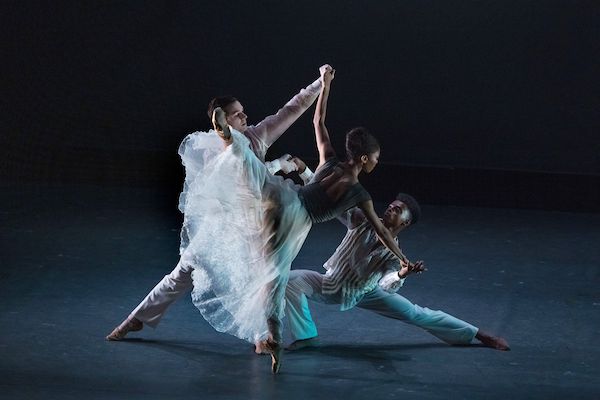 Ballet Hispánico in Doña Perón. At the Granada Theatre, 1214 State St., Santa Barbara; Sat., March 11, 8 pm, $41-$71. UCSB.
Benita Bike's DanceArt  at Mission College, AMP Theater, 13356 Eldridge Ave., Sylmar; Thurs. March 16, 7 pm, free. DanceArt.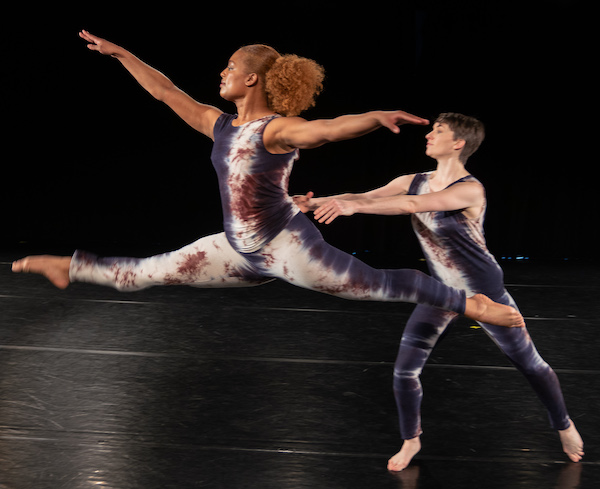 Los Angeles Indian Dance Fest 2023 At De Toledo High School, 22622 Vanownen St. West Hills; Sat., March 11, 3 pm, free. Soorya Foundation.
Flamenco Vivo Carlota Santana at Carpenter Performing Arts Center, 1250 Bellflower Blvd., Sat., March 18, 8 pm, $45. Carpenter Performing Arts Center Event page. Also at Pepperdine University, Smothers Theater, 24255 Pacific Coast Hwy., Malibu; Tues.., March 21, 8 pm, $25-$50. Etix.
Dance Notes
Known for its annual film festival, Dance Camera West joined with the Music Center to develop and polish dance filmmaker in three workshops, each four-hour.  The workshops are free but registration is required. The initial March workshop with Javier de Fruto focuses on working with choreographers and directors to maximize the camera's benefits. Details on each program and the noted filmmakers involved in each workshop are at the website. Music Center, 135 N. Grand Ave., downtown; Sun., March 12, Sun., April, 2, & Sat., April 22, 1 pm-5 pm, free w/registration at Eventbrite. Workshop details at Dance Camera West.
Celebrating is 20th season, Backhausdance hosts its Spring Fête Dance Party!. The event helps fund upcoming performances and school programs. Bowers Museum, 2002 N. Main St., Santa Ana; Sat., March 4, 6:30pm, $250. Spring Fête Dance Party!.
Discounted tickets too are now available for Greater LA Theatre Week (March 13-26). Technically, the effort offers discounted tickets to live stage productions encourage audience return to see live theater in these post pandemic times. Lots of the show are musicals with everything from a little to lots and lots of dancing. With participating theaters in LA and Orange Counties, including the major houses and many award-winning smaller venues, this is an opportunity to get out and catch a show, see some great dancing along the way, and maybe not too far away. A complete list at LA Theatre Week.