Live dance at Union Station, incarcerated dance, curated choreography, new dance films, drum dancing, plus online encores, where to take online dance classes, and more SoCal dance this week.
This Week
Seeing the Site
Four choreographers have divvied up the Thursdays in April, taking turns bringing performance to a different corner of downtown's Union station. Each site specific program will bring a personal movement practice including Cunningham technique, meditative dance, house dance, and theater. The quartet taking a turn includes Joy Angela, Chard Gonzalez, Emiko Sugiyama, and Jay Carlon. thru Thur., Apr. 22, 7 p.m., free. Details and registration at PIETER.
Looking at then through now
Over three Saturdays, Suárez Dance Theater rolls out three short films under the banner Mapping Our Stories. Inspired by the histories of Black, Native and LatinX people, each film is set in a Santa Monica public space with often overlooked cultural significance (the city provided funding). Choreographer/performer Bernard Brown of bbmoves takes the audience from the landmark Phillips Chapel CME Church (the 1909 church was the first serving the African American Community) to the site of "Inkwell Beach" where Blacks and Browns were restricted in segregated California beaches. Acknowledging her Chumash and Tongva Nations heritage, poet/songwriter Jessa Calderon's film starts overlooking the ocean from Tongva Park. The history of the Westside Classics Car Club in Santa Monica is the focus of the film from Primera Generación Dance Collective (PGDC) and its members Alfonso Cervera, Rosa Rodriguez-Frazier, Irvin Manuel Gonzalez, and Patricia "Patty" Huerta. Each film will have resources for further exploration. Films screen on Fri., Apr. 16, 23, 30, free on YouTube. All three screen on Fri., May 7, 6 p.m. along with a filmmakers discussion. Free with registration at Eventbrite.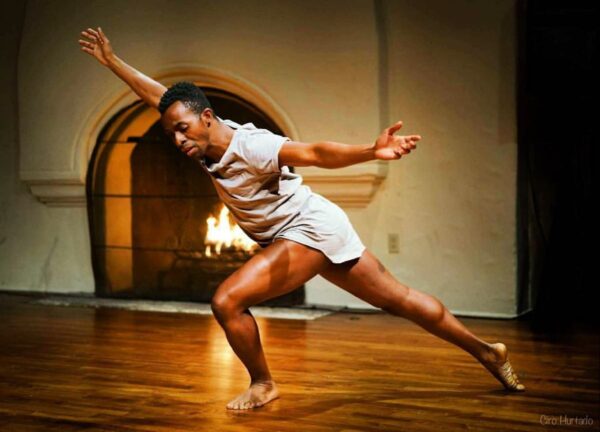 If this is Monday, where are we this week?
With support from three theaters, The Wallis and The Soraya in SoCal and The Harris in Chicago, Jacob Jonas The Company worked with more than 150 artists all over the globe to produce short dance films for the series, Films.Dance. Pandemic restrictions still preclude travel but for 15 weeks that started January 25, a new film takes viewers to a different world destination each Monday until May 3. The films screen for free. For Week 13 London-based choreographer Wadda Sinada sets State Ballet of Hanover dancers Conal Finn Francis-Martin, Robert Robinson and Jamal Uhlmann against each other in Torn. Still viewable are Xeno with Canadian circus-artists Natasha Patterson and Sabine van Rensburg, GALOPE filmed in Spain with dancer Gonzalo Garcia, Sit Still with seven-year-old Canadian Krumper Adeline Kerry Cruz, Same Sky danced by Jacob Jonas The Company, ANOTHER SERIOUS DANCE FILM with ballerina Sara Mearns, Dadu set in the Dutch hamlet of Spaarnwoude, 正念 – NOW with BeijingDance/LDTX company dancer Li Kehua (Lico), Edging Normal with dancer Desmond Richardson, Match bringing five choreographers and 46 dancers drawn from 20 countries in a scene-shifting world tour, Pássaro Distante from Brasil, Toke spotlighting Danish-born dancer Toke Broni Strandby in London locales, and Kaduna filmed in Nigeria. Mon., 9 a.m., free. New additions each Monday to May 3. Info on the full line-up of 15 films and free subscriptions at Films.Dance, The Soraya. The Wallis.
Making it work
Choreographer Suchi Branfman has a long-history and burnished reputation for her work with and about the incarcerated. As part of a five year residency at a medium security prison in Norco, Branfman involved inmates in weekly sessions of dance and choreography. With the Covid–19 shutdown, plans shifted from live sessions to inmates submitting choreographic ideas in writing. Branfman turned the ideas over to choreographers Jay Carlon, Bernard Brown, Tom Tsai, Bri Mims and Irvin Gonzalez who had all worked with Branfman in the pre-pandemic prison sessions. The six dancemakers translated those written choreographic ideas into movement that has been filmed with narration provided by several former inmates. The result, Undanced Dances Through Prison Walls During a Pandemic, screens in two parts, the first this Friday and part two on April 16. The written choreography ideas were published in December 2020, sold out, and the second printing is forthcoming. Fri., Apr. 16, 6:30 PDT, free at 18th Street Arts Center.
Two chances to explore
Two interactive, zoomed performances spotlight Benita Bike DanceArt as part of Explore Dance: West Hollywood and Beyond. Known for bringing dance outside of theaters to parks and libraries, Bike and her dancers engage audiences by demystifying how dances are made. Sat., April 17 & 24, 4 p.m., free with reservation at Benita Bike DanceArt.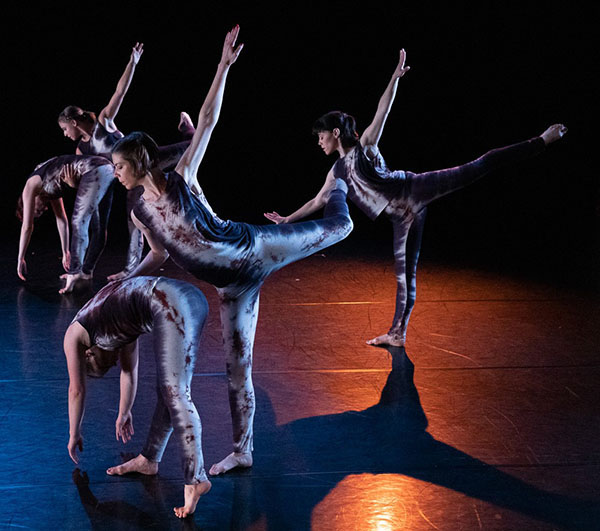 Choreographers make the cut
Under the banner Fern, Freeskewl's curated virtual performance series offers new choreography from Ronya-Lee Anderson, Jimena Bermejo, Ilona Bito, Mira Göksel, Octavia Rose Hingle, and Mia Martelli. Fri., April 16, 7 p.m. EDT (4 p.m. PDT) Suggested ticket price is $4-$50 with proceeds shared by the choreographers. PayPal.