Locavore dance fest week 2 in Lincoln Heights, contemporary ballet conjures high school downtown, immersive contemporary dance in Santa Monica, an Arab/Israeli confrontation in West LA, Irish dance spectacle on tour, a peek at next week, plus more SoCal dance this week (April 21 to 27).
Live This Week 
SoCal onstage
The performance centerpiece of week 2 in this year's LA Dance Festival comes on Saturday when nine companies provide a sampler of the SoCal dance landscape. The line up includes Benita Bike's DanceArt, Inc., Ironstone Dance, X2 DANCE COLLECTIVE, Leah Hamel, Deborah Rosen and Dancers, The Dance Narrative Project, Ken Morris Project, Tashara Gavin-Moorehead, and Volta. For Friday, festival artistic director Deborah Brockus has lined up a night of short dance films on Friday, assembled an impressive list of LA choreographers and dancers for a series of master classes throughout the weekend, and on Sunday, the festival hosts a combined audition for multiple dance companies. More info on week 2 and next week 3 at the website. Brockus Project Studios, 618 B Moulton Ave., Lincoln Heights; Fri.-Sun., April 21-23, 8 pm, and Fri.-Sat., April 28-29, 8 pm, Sun., April 30, 6:30 pm, $15. LA Dance Festival.
Feeling like home
Now settled into their new studio/performance space, Jacob Jonas/The Company resumes performances with two weekends of Jonas' choreography under the banner Blank Canvas at the Water Garden. Both weeks include Mind Cry along with the premiere of Getting Through, Going Through. This week also has Early Bird, and next week the third work is In a Rush to Do Nothing. The Water Garden, 1601 Cloverfield Blvd., Suite 1000 North, Santa Monica; Fri.-Sat., April 21-22, Thurs.-Sat., April 27-29, 7:30 pm, $50, $35 under 35 years. Jacob Jonas/The Company.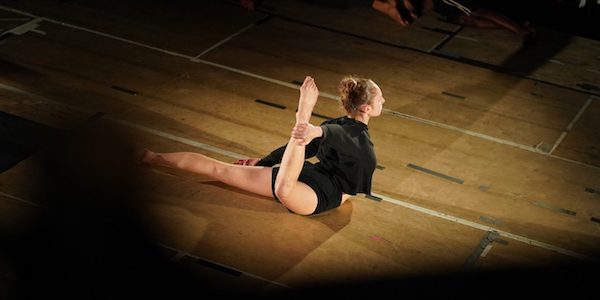 Audience choice
In another sign that this venue is back and presenting aventurous dance, choreographer Seda Aybay and her Kybele Dance Theater go immersive with Simyaci/Alchemist. On arrival, audience members can choose to be an observer from their theater seat or become a participant with their personal movements blended with the rhythm of the performers and the choreography. Highways Performance Space, 1651 18th St., Santa Monica; Fri.-Sat., April 21-22, 7:30 pm, Sun., April 23, 3 pm, $25-$35. Highways Performance Space.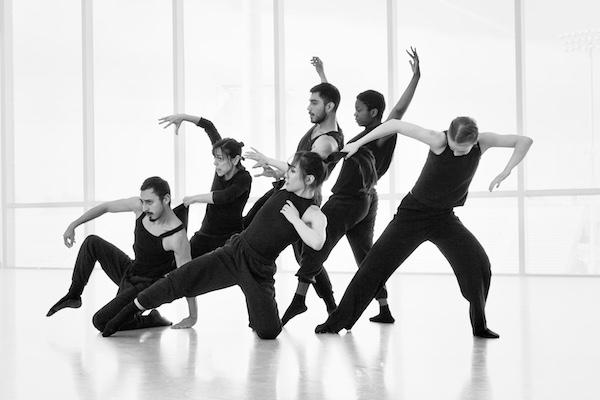 Dancing o' the Green
The current generation of high-energy, high-stepping dancers stop off on the celebratory 25th anniversary tour of the award-winning Irish dance and music spectacle Riverdance. Dolby Theatre, Hollywood & Highland, 6801 Hollywood Blvd., Hollywood. Wed.-Fri., April 19-21, 8 pm, Sat. April 22, 2 & 8pm, Sun., April 23, 1 & 6 pm, $39-$149. Dolby Theatre.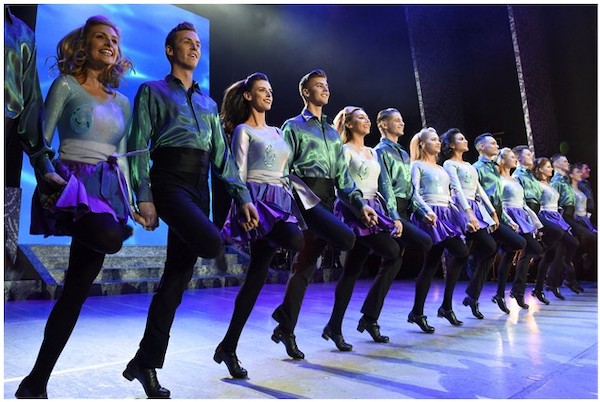 Can they just get along?
Combine dance with theater and pair an Israeli choreographer with an Arab dancer. It's the formula for the provocatively titled We Love Arabs. The work from Israeli dancer/choreographer Hillel Kogan and Arab dancer Mourad Bouayad promises both light-hearted and serious considerations of peace and power struggles when an Israeli choreographer is required to create a duet with an Arab dancer. Théâtre Raymond Kabbaz, 10361 W. Pico Blvd., West LA; Thurs., April 20, 8 pm, $30-$40. Théâtre Raymond Kabbaz.
Drill teams in pointe shoes
An earlier version of Homecoming was presented at a fundraising event for American Contemporary Ballet. Now the company offers an expanded homage to the high school drill team—in pointe shoes. ACB Studios, Two California Plaza, 350 S. Grand Ave., 28th Flr., downtown; Fri.-Sat., April 21-22, Thurs.-Sat., April 27-29, Sat.-Sun, May 4-5, 8 pm, $70-$110. American Contemporary Ballet.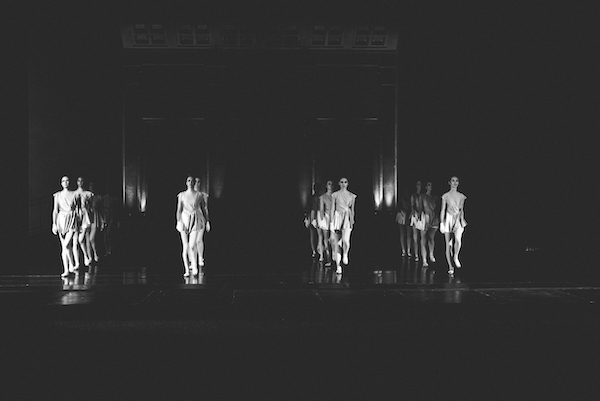 Easy going
The Brazilian dance troupe Viver Brasil is one of the family-friendly performances and activities at this week's Grand Park Easy Mornings. The three hours of activity begin at 10 am. Info and a full line up at the website. Viver Brasil performs at Grand Park, 200 N. Grand Ave., downtown; Sat., April 22, 1 pm, free. Grand Park.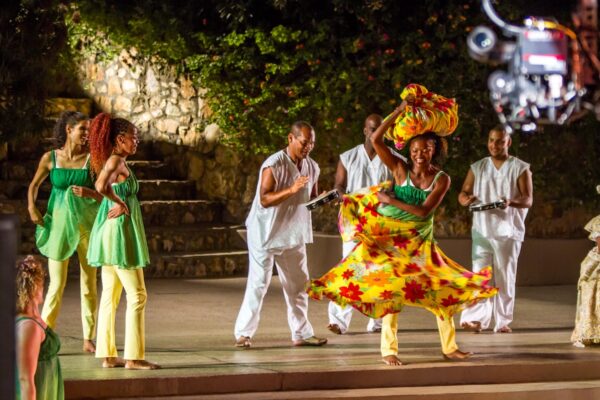 From the island
The series Masters in Dance continues with Emiko Saraswati Susilo demystifying Balinese Movement. Santa Monica College, CPC 304/308, 1900 Pico Blvd., Santa Monica; Wed., April 26, 10:15 am, free (limited seating, first come). SMC.
A Peek at Next Week
Primera Generación Dance Collective — (de) Color-Es at Navel.la, 1611 Hope St., downtown; Sat., April 29, 5 & 8:30 pm, free with timed reservation. Eventbrite.
Megill & Company — Odd Birds at Brand Library & Art Center, 1601W. Mountain St., Glendale; Sat., April 29, 5 pm, free. Brand Library.
Paul Tylor Dance Company at The Music Center, Dorothy Chandler Pavilion, 135 N. Grand Ave., downtown; Fri.-Sat., April 28-29, 7:30 pm, Sun., April 30, 2 pm, $34-$138. The Music Center.
Kate Hutter Mason & Kevin Williamson — No Expectations at The Stomping Ground, 5453 Alhambra Ave., El Sereno; Fri.-Sat., April 28-29, 8 pm, $10. Eventbrite.
Benita Bike's DanceArt at La Crescenta Library, 2809 Foothill Blvd., La Crescenta; Sat., April 29, 2 pm, free. DanceArt
USC Kaufman Dance at Wallis Annenberg Theater, 9390 N. Santa Monica Blvd., Beverly Hills, Fri.-Sat., April 28-29, 7:30 pm, Sat.-Sun., April 29-30, 2 pm, $25-$55, the Sunday matinee is a "pay what you will starting at $10." The Wallis.
Heidi Duckler at The Ebell of LA, 743 S. Lucerne Blvd., Hancock Park; Mon., May 1, 1 pm, $60  The Ebell of LA.
State Street Ballet — The Jungle Book at Lobero Theatre, 33 E. Canon Perdido St., Santa Barbara; Sat., April 29, 7:30 pm, $38-$58. Lobero Theatre.
Backhaus — Garden Flow at Sherman Library and Gardens, 2647 East Coast Hwy., Corona Del Mar; Sat.-Sun., April 29-30, $60-$1,500. Backhaus.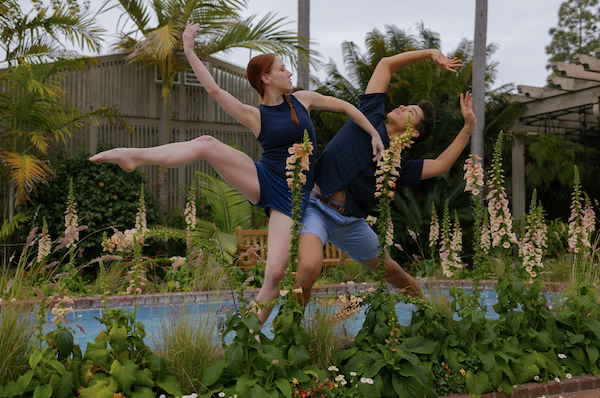 Max 10 — Electric Lodge, Scott Kelman Theater, 1416 Electric Ave., Venice; Mon., May 1, 7:30 pm, $10. Electric Lodge.
Inland Pacific Ballet — Little Mermaid at Lewis Family Playhouse, 12505 Cultural Center Dr., Rancho Cucamonga; Sat.-Sun., April 29-30, 11:30 am & 4 pm, $62-$73, $32 children under 12, $59 seniors. Inland Pacific Ballet.
An Evening of Dance Benefit at Judy Morr Theater, Segerstrom Center for the Arts, 600 Town Center Dr., Costa Mesa; Sat., April 29, 5:30 pm. $150, $125 students. Email.
CalArts Dance and CalArts World Music Festival Dance Concert at Sharon Lund Disney Theater, Fri.-Sat., April 28-29, 7 pm, $2-$10. World Music Festival at Wild Beast Stage, California Institute of the Arts, 24700 McBean Pkway, Santa Clarita; Fri.-Sat., April 28-29, 7:30 pm, Sun., April 30, 5 pm, free. CalArts.
Of Note
Mix it up — The deadline is April 30 for dance companies to apply to be part of this year's  MixMatch Dance Festival scheduled for August 17 and 18 in Santa Monica. Details and application at Hart Pulse Dance Company.
Swing that wheelchair — Continuing its efforts to expand opportunities for disabled dancers, Marisa Hamamoto and her Infinite Flow Dance offer a free wheelchair swing dance workshop on Sat., April 22 from 12:15 to 3:15 pm at Atomic Ballroom, 17961 Sky Park Circle, Irvine. Info at Infinite Flow Dance.