A summer dance fest at full-swing in West LA, a tap fest in Mid-City, Filipino-American opera outdoors in Altadena, dancing from behind the curtain in El Sereno, flower arranging meets contemporary dance in Little Tokyo, more SoCal dance this week (July 21-28) and a peek at next week.
Live This Week
Premiere binging
Bringing an approach dubbed a "mini-fest," Dance at the Odyssey curated by Barbara Mueller-Wittmann concentrates nine world premieres in a brief two weeks. This intense, final week of four shows presents five choreographers. First up on Thursday, Friidom's premiere, a four-part performance installation S T Ä G E S that considers those struggling with diseases and those who provide love and care. On Friday, choreographer Marcella Lewis offers a preview of Spectacle of Ritual, an exploration of the emotions and forces that underlie the appeal of rituals. On Saturday, choreographer Lara Wilson offers The Interim, a premiere and a retrospective built on Super8 films documenting her dances from a decade ago. On Sunday, the festival closes with two choreographers taking turns on the stage. Vanessa Hernández Cruz contributes a three-part solo exploring her experiences as a disabled Chicana and what she describes the impact of medical equipment in an otherwise inaccessible world. In the premiere borderlines, Chie Saito and a 15-foot long stick consider space and questions raised by boundaries. Odyssey Theatre, 2955 S. Sepulveda Blvd., West LA; Thurs.-Sat., July 20-22, 8 pm, & Sun., July 23, 5 pm, $25 or $60 pass for 3 shows. Odyssey Theatre.
Truths in the myth
Choreographer/dancer Jay Carlon provides the movement in composer Micaela Tobin's experimental opera APOLAKI: OPERA OF THE SCORCHED EARTH.  The opera draws from Philippine pre-colonial mythologies of pilgrimage to a strange land to explore interrelated issues of colonialism, migration, and diaspora. Tobin and Carlon collaborated with installation designer Carlo Maghirang. The creative trio are all Filipino-American, bringing their artistic and personal perspectives to this performance set at an historic ranch. Zorthian Ranch,3990 N Fair Oaks Ave., Altadena; Fri.-Sat., July 21-22, 7:30 pm, $35.  Eventbrite.
Finding fertile ground
In its new work seed, contemporary movement from Entity Contemporary Dance collides and collaborates with work from Haruko Takeichi, a master of Segetsu Ikebana (Japanese flower arranging). Seed is described as an exploration of the ephemerality of beauty and rebirth within nature and society. JACCC James Irvine Japanese Garden & George J. Doizaki Gallery, 244 S. San Pedro St., Little Tokyo; Thurs.-Fri., July 20-21, 8 pm, $28-$45. JACCC.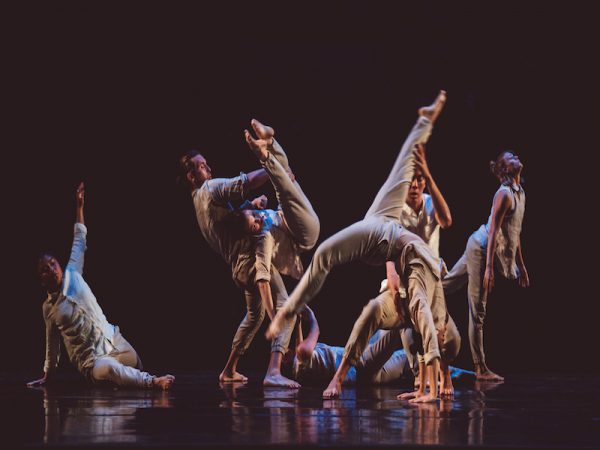 Tapping into Hollywood
A week of workshops and coaching from a stellar line up of tap masters concludes with three shows open to the public. Hosted and produced by Debbie Allen, the All-Star Concert on Saturday also is an homage to her mother and avid tap fan, Vivian Ayers Allen. Saturday's All-Star Concert is the marquee event with more than a dozen tap stars that include LA-based tappers like Melinda Sullivan, Joseph Wiggan, Maud and Chloe Arnold of Sophisticated Ladies (the Arnolds also are co-producers with Allen). Still, Friday's Tap Jam and Party is likely the most fun, and Sunday's student showcase offers a chance to spot the promise in the upcoming generation of tappers. Festival and shows at Shonda Rhimes Performing Arts Center, Debbie Allen Dance Academy, 1850 S Manhattan Place, Mid-City; Tap Jam-Fri., July 28, 8 pm, All-Star Concert-Sat., July 29, 6:30 pm, Student Showcase-Sun., July 30, 6:30 pm, $30-$50. Complete festival info and tickets at Hollywood Tap Fest.
Double duty
It wasn't intended to be kept secret, but many of the team working offstage since this venue opened are also notable dancers and choreographers in their own right. Committed to building Stomping Ground LA into the significant dance venue it has become, they assumed backstage roles from production to box office to maintenance to showcase others, while continuing their own artistic efforts as dancers and performers. In Introducing Us, the core team who built and supported the venue operations over the past three years take their turn in the spotlight. The line up includes Chelsea Roquero, Casey Shea, Madison Clark, Derrick Paris, Felicia St. Cyr, Sandy Strangis, with guest Santiago Villarreal and the venue founder and owner Kate Hutter Mason. Performance proceeds go to the artists and the scholarship fund. Stomping Ground LA, 5453 Alhambra Ave., El Sereno; Fri., July 21, 7:30 pm, Sat., July 22, 3 pm, $25. Eventbrite.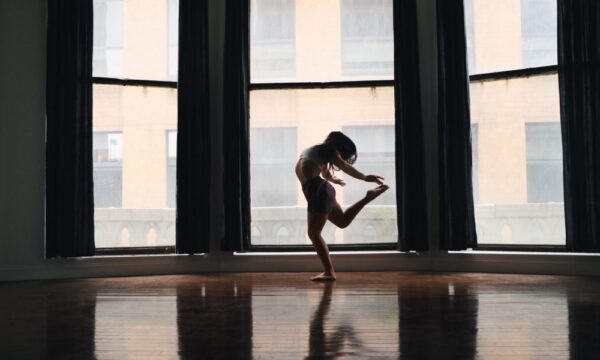 Next dance, next chance
Part participatory, part performance, the free, al fresco summer series Dance DTLA continues, this week showcasing Country Line Dancing. Cowboy hats and boots are not required. A (beginner or refresher) lesson at 7 pm is followed by a chance to dance or just watch and enjoy until 11 pm. If this week is not your style, the full line up of upcoming dance options is at the website. Music Center, Jerry Moss Plaza, 135 N. Grand Ave., downtown; Fri., July 21, 7 pm, free. Music Center.
A Peek at Next Week
National Choreographers Initiative (NCI) at Irvine Barclay Theatre, University of California Irvine, 4242 Campus Dr., Irvine; Sat., July 29, 8 pm, $20-$60, livestream-$20. The Barclay.
Relámpago del Cielo Grupo Folklórico (RDC) at Musco Center for the Arts, Chapman University, 415 N. Glassell, Orange; Sat., July 29, 7:30 pm, $38-$48. Musco Center for the Arts.
DanceDTLA: Samba at the Music Center, Jerry Moss Plaza, 135 N. Grand Ave., downtown; Fri., July 28, 7 pm, free. Music Center
Notes
Applications due July 26: With a focus on climate change, the 2023 Ebb & Flow series presented by Heidi Duckler Dance is accepting applications for the September edition in Culver City. Four to six LA-based artists focused on climate change in dance, visual arts, music and technology will be selected. Application deadline is Wed., July 26 at 11:59 pm. Info and applications through Google Docs.
LA dance on tour/out of town: Bharatanatyam dancer/choreographer Mythili Prakash performs at the prestigious Jacob's Pillow Festival this week. A familiar figure on Los Angeles stages, Prakash now has an international reputation reflected in the invitation, one of three to LA-based dance companies this summer. Jacob's Pillow Festival.