Confronting the "unWOKE" downtown, femicide and the Holocaust abhorred in Santa Monica, seasonal bloom in Venice, folklorico in East LA,  festivals in Mid-city, the Arts District, Koreatown and Lincoln Heights, more SoCal dance this busy week (June 16 to 22), plus a peek at next week.
Live This Week
Mid-town dance
Four LA-based dance companies, two sharing the stage each night, launch the new dance series Dance @ the Holden. The festival opens with the strong pairing of Bernard Brown/bbmoves and Laurie Sefton Creates. Brown has grown from an in-demand dancer to become a vibrant choreographic presence. His troupe appeared in the long-running Brand Library dance series and is part of the upcoming LA Dance Festival/International Exchange. Sefton and her company Clairobscure emerged from the pandemic with a new moniker Laurie Sefton Creates. Recent performances include a number of new works including a powerful consideration of those months of Covid isolation being reprised here. The second night belongs to the revered Pat Taylor and her JazzAntiqua Dance Ensemble, sharing the stage with Josette Wiggan Presents… Taylor and her ensemble have been a force in LA Dance for three decades, always championing contemporary dance with live music whenever possible. After a career that included Michelle Dorrance, Cirque du Soleil, and Michael Jackson, Wiggan built her company to showcase the vernacular jazz and tap that she also teaches at USC's Kaufman School of Dance. A talk back session follows each performance. More info at Ebony Rep Performance at Nate Holden Performing Arts Center, 4718 W. Washington Blvd., Mid-City; Brown and Sefton on Fri., June 16, 8 pm, $30. JazzAntiqua and Wiggan on Sat., June 17, 8 pm, $30. Tickets.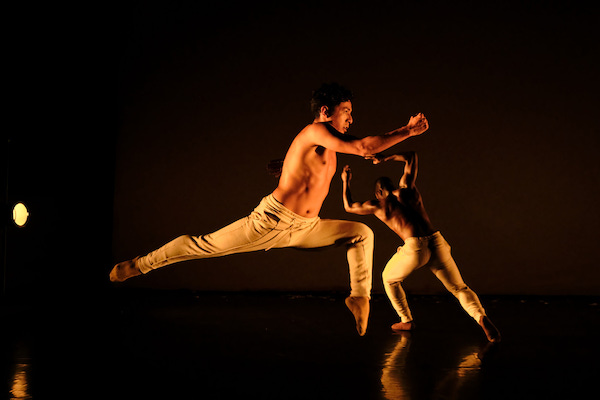 Exchange rate
Dance artists from South Korea's Seoul International Dance Festival join five LA-based contemporary companies in Los Angeles Dance Festival/International Exchange. Under the aegis of producer Deborah Brockus, the festival brings together international dance companies and local choreographers for a week of workshops and showcases that conclude with three performances. Prior exchanges with companies in India and Finland were conducted online (remember that pandemic thing?), making this the first in person exchange for this innovative program. The opening is at the Korean Consulate General in Los Angeles followed by two more shows at the Brockus Studios. LA participants include Bernard Brown, Volta Collective, BrockusRED, Charlotte Katherine &Co, Sam McReynolds. More on the public workshops and classes at Los Angeles Dance Festival. Performances at the Korean Cultural Center, 5505 Wilshire Blvd., Koreatown; Thurs., June 22, 7 p.m., free with reservation at KCCLA. Also at BP Studios, 618 B Moulton Ave., Lincoln Heights; Fri. – Sat., June 23-24, $15, leave date and e-mail through Venmo (@BrockusProjectStudios).
A counter to the offensive
When choreographer Dwight Roden and Desmond Richardson brought their Complexions Contemporary Ballet to this venue five years ago, the subject was David Bowie and his music. As certain politicians claw their way toward media attention by fanning the flames of prejudice and racism in a "war on woke", NY-based Roden and Richardson shifted focus with dances titled WOKE and LOVE ROCKS that stake out frontline battle positions. WOKE is set to music by recording artists Kendrick Lamar, Logic, Drake and others and the music of Lenny Kravitz backs LOVE ROCKS. In conjunction with the performances, on Wed., June 14, the Music Center hosts an outdoor screening of the short film Black is Beautiful followed by Love Amplified Poetry Jam, both free and open to the public on Wed., June 14, 7-8:30 pm. Also, ticket holders for the Sun., June 18 performance can attend a 1 pm, pre-performance with Rhoden and Richardson. The Music Center, Dorothy Chandler Pavilion, 135 N. Grand Ave., downtown; Fri. – Sat., June 16-17, 7:30 pm, Sun., June 18, 2 pm, $34-$138. Music Center.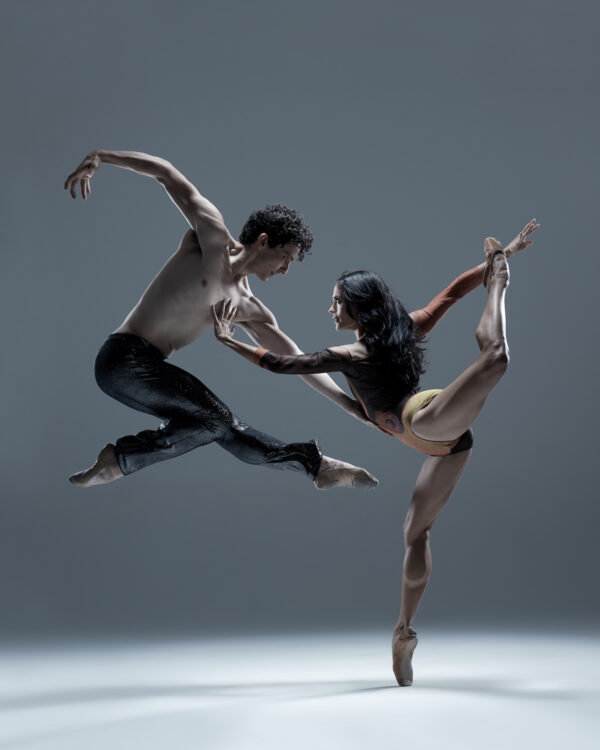 Double challenge
The challenge of her first full-length ballet Memoryhouse already had been undertaken for her Barak Ballet when Melissa Barak assumed the additional challenge as the new artistic director of Los Angeles Ballet. Memoryhouse was folded into LAB's season under its new director and takes the stage this week. The title and much of the ballet's structure is drawn from British-German composer Max Richter's 2002 album. Barak kept the album's 18 racks in order, retaining the electronic voices, sounds, and touches that are part of the original recording.  Media material describes the work as an abstract consideration of World War II and particularly, the holocaust. At a time when the lies that fueled Nazi Germany are being shamelessly voiced again, such considerations remain sadly needed. Broad Stage,1310 11th St., Santa Monica; Thurs.-Sat., June 15-17, 7:30 pm, $50-$75. BroadStage.
Crossed cultures
A young girl's coming of age and the challenges presented by straddling two cultures are the subject of Alma Llanera-Spirit of the Plains performed by Danza Floricanto/USA. Floricanto Center for the Performing Arts, 2900 Calle Pedro Infante, Boyle Heights; Fri.-Sat., June 16-17, 8 pm. $10-$25. Danza Floricanto.
Seasonal bloom
This edition of the Flower of the Season 2023 performance series from Body Weather Laboratory offers a solo performance by Butoh master Oguri with music by frequent collaborator Paul Chavez. Electric Lodge, 1416 Electric Ave., Venice; Fri.-Sat., June 16-17, 8 pm, Sun., June 18, 3 pm, free. Eventbrite.
No minced words
"Disappeared" and murdered women all over the world are ongoing subjects for choreographer Liz Duran Boubion and her Piñata Dance Collective. Their dance theater production Cuatro Vientos: Middle of Nowhere considers fear, freedom, risk and refuge. The performance is dedicated to victims of femicide. Highways Performance Space, 1651 18th St., Santa Monica;  Fri. June 16, 8:30 pm; $20. Highways Performance Space.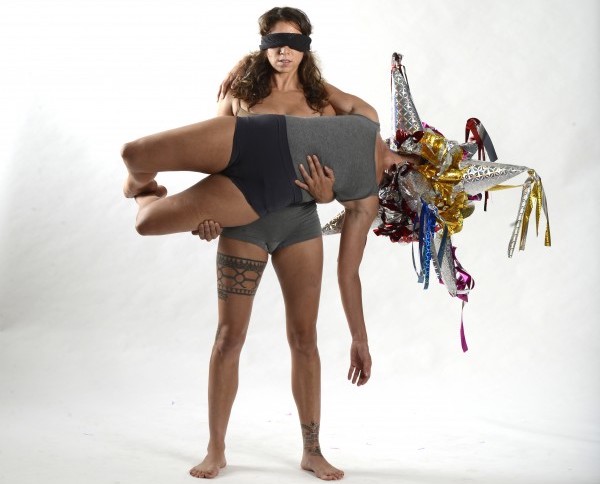 Summertime, and the dancing is easy
Some encores and some new works are part of LA Dance Project's Summer Dance Series. Bobbi Jene Smith + Or Schraiber bring Quartet for Five, Madeline Hollander offers 5 Live Calibrations, and Pam Tanowitz's Everyone Keeps Me gets a revival. LA Dance Project, 2245 E. Washington Blvd., Arts District; Thurs. – Fri., June 22-23, 28-29, 8 pm, Sat., June 24, 2 & 8 pm, $45, $35 seniors and under 35, $25 students. LA Dance Project tickets.
Something new, something evergreen
A new ballet from artistic director Lincoln Jones and George Balanchine's Concerto Barocco are the double bill for the latest program from American Contemporary Ballet. American Contemporary Ballet Studios, Two California Plaza, 350 S. Grand Ave., Suite 2850, downtown; Thurs.-Sat., June 15-17 & 22-24, 8 pm, Sun., June 18 & 25, 2 pm, $40-$110. American Contemporary Ballet.
Hip-hop on over
Paying tribute to Hip-Hop's 50th anniversary, this edition of Bboy Bgirl Summit offers eight hours of performances and showcases. Ancillary events range from serious panel discussions to DJs, graffiti art, interactive dance and artmaking. A complete schedule is at the website. Gloria Molina Grand Park, 200 N. Grand Ave., downtown, Sun., June 16, 1 to 8:30 pm, free. Grand Park.
Movie and a dance
Known for its dance moves, music and confetti, the eclectic H2Whoah Dance Show is a bonus for audiences before all screenings of the new Disney/Pixar film Elemental at this iconic movie palace. Early screenings are 2D and afternoon/evening shows are 3D. All include the dance show. El Capitan Theatre, 6838 Hollywood Blvd., Hollywood; Sat., June 16 to 25,  3:45pm, 7:00pm and 10:15pm. 2D screenings are available 9:30am and 12:30pm daily. Ticket prices at El Capitan tickets.
Hollywood Fringe Festival #1
Highly physical flamenco dance and guitar are what Flamencodanza brings to the stage. Hudson Theatres, 6539 Santa Monica Blvd., Hollywood; Fri., June  16 & Sat., June 10, 6 pm, Sat., June 17, 8:30 pm, $18. Hollywood Fringe Festival.
Hollywood Fringe Festival #2
Drawing on dance, capoeira and physical theater, Palmares recounts a 1675 power struggle between Brazil's largest community of fugitive or freed slaves with Portuguese enslavement efforts in Brazil. The Broadwater Main Stage, 1076 Lillian Way, Hollywood; Fri., June 16, 6:30, Sat., June 17, 12:30 pm, Sun., June 25, 1 pm, $20. Palmares.
Hollywood Fringe Festival #3
With bases in San Diego and Boston, the tap and creative percussion troupe DrumatiX promises a high-energy, family friendly show. Broadwater Main Stage, 1076 Lillian Way, Hollywood; Sat., June 17, 4:30 pm, Sun., June 18, 12:30 pm, Wed., June 21, 9 pm, Sat., June 24, 2 pm, $18, $12 seniors & kids under 12 years. Hollywood Fringe Festival.
A Peek at Next Week
Heidi Duckler Dance — Ebb & Flow: Chinatown at Los Angeles State Historic Park, 1245 N. Spring St., downtown; Sun., June 25, 3 pm – 5 pm, free w/reservation at Ebb & Flow registration.
Daniel Ramos & Laksmi "La Chimi" Basile — XII Festival Cumbre Flamenca at The Broad Stage, 1310 11th St., Santa Monica; Sat., June 24, 8 pm, $38-$116. Tickets.
2nd Annual Dance for Life Festival with BalletRed, Ido Tadmor with Chasen Greenwood, BODYTRAFFIC, Latin Rage by Lyrik Cruz, Pacifico Dance Company, Tessandra Chavez,  Mathew Schroeder and Marie New,and Complexions Ballet at Nate Holden Performing Arts Center, 4718 W. Washington Blvd., Mid-City; Sat., June 24, 2 & 7 pm, $50-$150, VIP $500-$1,000, $25 students w/id. Tickets.
TOCApalooza at Torrance Performing Arts Center, Armstrong Theatre, 3330 Civic Center Dr., Torrance; Sat., June 24, 11am-5pm, free to $30. Info at Torrance Performing Arts Center. Tickets at Eventbrite.
Dance DTLA: Hip Hop at The Music Center, Jerry Moss Plaza, 135 N. Grand Ave., downtown; Fri., June 23, Music Center.
The Company Elite — Freedom of Dance at Electric Lodge, 1416 Electric Ave., Venice; Fri., June 23, 5:30 pm, $20. Eventbrite.
Noted
The Judges — The innovative democratizing dance film competition Dare to Dance in Public announced its judge panel for this sixth edition. The festival founder /artistic director Sarah Elgart confirmed the judges are tap master Savion Glover, choreographer/director Karole Armitage, choreographer/director/visual artist Nina McNeely, and filmmaker Benjamin Seroussi.Deadline for submission is July 15. Screening of finalists/winners is Sept. 22. Rules and details at Dare to Dance In Public.
On tour, out of town — LA-based Ponybox Dance Company performs in New York with an affordable livestream option. Sat., June 17, 7:30 pm (EDT), $10 livestream. Ponybox Dance Company.
A festival — Any dance fans headed to San Francisco this weekend, check out the many dance offerings that part of the San Francisco International Arts Festival at different venues, starting Fri., June 16. Complete line up, ticket and venue info at SFIAF.