Outdoor performances celebrate Afro-Brazilian and West African dance, both downtown, more SoCal dance this week (July 7 to 13), plus a peek at next week.
It's just grand
Essentially the only dance event being offered during this summer's Grand Performances, Viver Brasil takes over the outdoor stage. Expect and enjoy the company's signature Afro-Brazilian dance as the company unveils Rezas E Folhas (Prayers & Leaves), a new work from co-artistic director, Vera Passos. The evening opens with DJ Muñeka at 6 pm with the dancing at 7 pm. Grand Performances, 350 S. Grand Ave., downtown; Sat. July 8, 6 pm,  free with reservation at Grand Performances.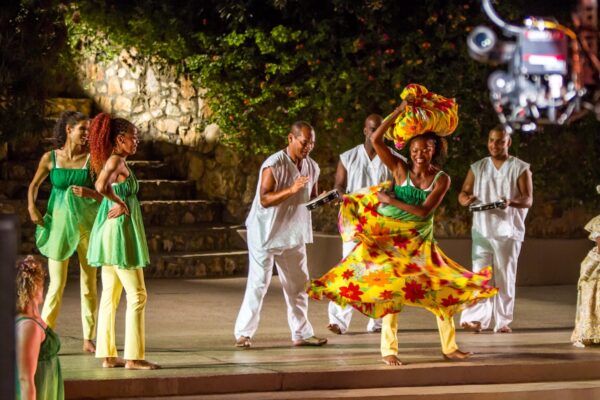 Next dance, next chance
Part participatory, part performance, the free, al fresco summer series Dance DTLA continues, this week showcasing West African dance. A (beginner or refresher) lesson at 7 pm is followed by a chance to dance or just watch and enjoy until 11 pm. If this week is not your style, the full line up of upcoming dance options is at the website. Music Center, Jerry Moss Plaza, 135 N. Grand Ave., downtown; Fri., July 7, 7 pm, free. Music Center.
A Peek at Next Week
Corina Kinnear and Hannah Millar open Dance at the Odyssey. Odyssey Theatre, 2955 S. Sepulveda Blvd., West LA; Fri., July 14, 2 & 8 pm, $25. Odyssey Theatre.
Dutch National Ballet in Frida at The Music Center, Dorothy Chandler Pavilion, 135 N. Grand Ave., downtown; Fri.-Sat., July 14-15, 7:30 pm, Sun., July 16, 2 pm, $34-$138. Music Center.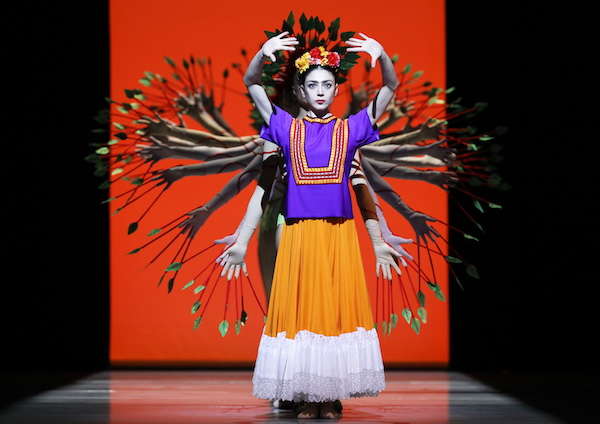 Entity Contemporary Dance in Seed at James Irvine Japanese Garden & George J Doizaki Gallery, 244 S. San Pedro St., Little Tokyo; Thurs.-Fri., July 20-21, 8 pm, $25-$45, JACCC.
Grupo Corpo at the Hollywood Bowl, 2301 Highland Ave., Hollywood; Tues., July 18, 8 pm, $6-$134. Hollywood Bowl.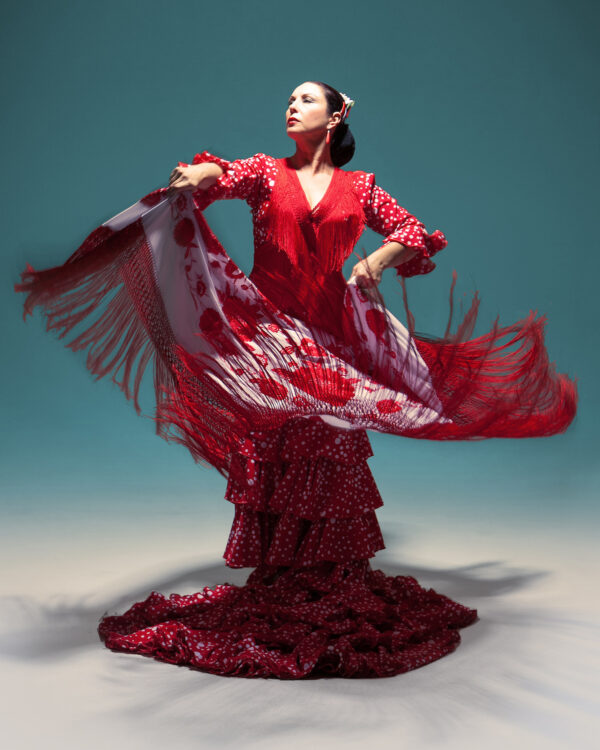 Pasión! Flamenco & Tango Show at Electric Lodge, 1416 Electric Ave., Venice; Sun., July 16, 3 pm, $27-$30. Electric Lodge.
BBoy/BGirl at Gloria Molina Grand Park, 200 N. Grand Ave., downtown; Sun., July 16, noon to 8 pm, free. Grand Park.
Orange County Tap Fest Closing Concert A Night in Time at Shorebreak Resort, 500 E. Pacific Coast Hwy; Sun., July 16, 8 pm, sold out.
Dance DTLA Music Center, Jerry Moss Plaza, 135 N. Grand Ave., downtown; Fri., July 14, 7 pm, free. Music Center.
Noted
There is still time — July 15 is the deadline for submission for the innovative, democratizing dance film competition Dare to Dance in Public. Festival founder/artistic director Sarah Elgart confirmed the judge panel for this sixth edition are tap master Savion Glover, choreographer/director Karole Armitage, choreographer/director/visual artist Nina McNeely, and filmmaker Benjamin Seroussi. Screening of finalists/winners is Sept. 22. Rules and details at Dare to Dance in Public.