Sunday in the park downtown, festivals in the Arts District, Mid-City, Koreatown and Lincoln Heights, flamenco from Spain in Santa Monica, contemporary ballet downtown, Fringe finales in Hollywood, more SoCal dance this busy week (June 23 to 29), plus a peek at next week.
Live This Week
Exchange rate
Dance artists from South Korea's Seoul International Dance Festival join five LA-based contemporary companies in Los Angeles Dance Festival/International Exchange. Under the aegis of producer Deborah Brockus, the festival brings together international dance companies and local choreographers, concluding with three performances after a week of workshops and participant showcases. Prior exchanges with companies in India and Finland were conducted online (remember that pandemic thing?), making this the first in-person exchange for this innovative program. The opening performance is at the Korean Consulate General in Los Angeles followed by two more shows at the Brockus Project Studios. LA participants include Bernard Brown/bb moves, Volta Collective, BrockusRED, Charlotte Katherine & Co, and Sam McReynolds. More on the public workshops and classes at Los Angeles Dance Festival. Performances at the Korean Cultural Center, 5505 Wilshire Blvd., Koreatown; Thurs., June 22, 7 p.m., free with reservation at KCCLA. Also at BP Studios, 618 B Moulton Ave., Lincoln Heights; Fri. – Sat., June 23-24, $15, leave date and e-mail through Venmo (@BrockusProjectStudios).
Scenic flow
Among its many site-specific events showcasing metro LA, Heidi Duckler Dance's Ebb & Flow series ranks as one of the most family-friendly ways to enjoy HDD's performers in works by Duckler and commissioned works from other LA-based artists. This edition of Ebb & Flow: Chinatown offers an afternoon to rove about this scenic park with dance, visual arts, music, and technology from eight interdisciplinary artists exploring climate change, nature, humanity, and health. In addition to Heidi Duckler, HDD performers, and HDD Artist in Residence Raymond Ejiofor, other contributors include Andersmith, HIBISCUS TV, Marie Osterman, Mawusi Nenonene, Stephaine Sherwood & Katie Shanks, Victoria Villamil (Tori Cristi) and Zac Clejan. Los Angeles State Historic Park, 1245 N. Spring St., downtown; Sun., June 25, 3 pm – 5 pm, free w/reservation at Heidi Duckler registration.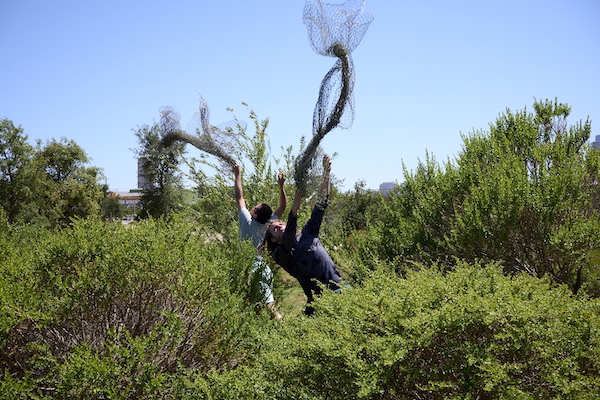 Make it a dozen
This visit from Madrid's celebrated flamenco artist Daniel Ramos comes with a bonus. Under the banner XII Festival Cumbre Flamenca, Ramos is joined by LA's own Laksmi "La Chimi" Basile, Goleta-based Daniela and Ryan Zermeño, and dancers from his Zermeño Dance, plus singer Miguel Ángel Heredia, percussionist El Yiyi, and guitarist Yerai Cortés. The Broad Stage, 1310 11th St., Santa Monica; Sat., June 24, 8 pm, $38-$116. itsmyseat.com.
Health help
The 2nd Annual Dance for Life Festival boasts performances by eight, mostly LA-based companies and a prestigious New York visitor. The performance benefits three charities working in AIDS/HIV research and other areas concerned with health equity. Announced participants include BalletRed, Ido Tadmor with Chasen Greenwood, BODYTRAFFIC, Latin Rage by Lyrik Cruz, Pacifico Dance Company, Tessandra Chavez,  Mathew Schroeder & Marie New, and New York's Complexions Contemporary Ballet. Organizations benefiting include AMAAD Institute, St. John's Community Health, and The Foundation for AIDS Research (amfAR). Nate Holden Performing Arts Center, 4718 W. Washington Blvd., Mid-City; Sat., June 24, 2 & 7 pm, $50-$150, VIP $500-$1,000, $25 students w/id. Dance For Life.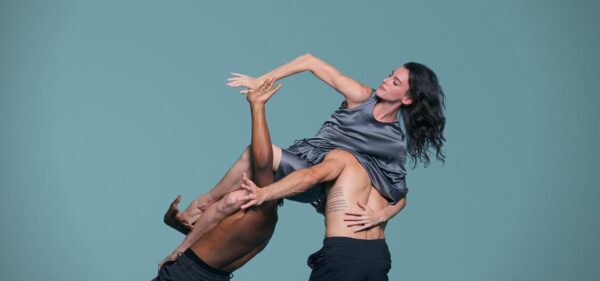 Summertime, and the dancing is easy
Some encores and some new works are part of LA Dance Project's Summer Dance Series. Bobbi Jene Smith + Or Schraiber bring Quartet for Five, Madeline Hollander offers 5 Live Calibrations, and Pam Tanowitz's Everyone Keeps Me gets a revival. LA Dance Project, 2245 E. Washington Blvd., Arts District; Thurs. – Fri., June 22-23, 28-29, 8 pm, Sat., June 24, 2 & 8 pm, $45, $35 seniors and under 35, $25 students. LA Dance Project.
Something new, something evergreen
This weekend is the last chance to catch the new ballet from artistic director Lincoln Jones for American Contemporary Ballet, along with George Balanchine's masterpiece Concerto Barocco. The performance includes a post performance reception with a chance to meet the dancers. American Contemporary Ballet Studios, Two California Plaza, 350 S. Grand Ave., Suite 2850, downtown; Thurs.-Sat., June 22-24, 8 pm, Sun., June 25, 2 pm, $40-$110. American Contemporary Ballet.
Lining up
The contemporary ballet troupe Freaks with Lines brings HeGEMony, the newest from director Susan Vishnid. The work is one of several new works developed as part of the Shift/West program being presented by LA Dance Festival producer Deborah Brockus. Brockus Project Studios, 618B Moulton Ave., Lincoln Heights; Thurs.-Fri., June 29-30, 8:30 pm, $14 pre-show purchase. Freaks with Lines.
South Bay al fresco
Sponsored by the Torrance Cultural Arts Foundation, TOCApalooza offers its annual free, family-friendly showcase sampling that city's dance, music, and other performing arts. This year's dance participants include Nitya Shetra School of Dance, Dance Space AI Vibration, Dancing with RKDC, McNulty Irish Dance, Hālau Hula Ke Ola O Kaua', Wakahisa Kai, Dance One, Redondo Ballet, and Neiya Arts. Performances on three stages are free with reservation at the ticket link. A special "pour pass" ($30) provides access to beverages including beer and wine. Torrance Performing Arts Center, Armstrong Theatre, 3330 Civic Center Dr., Torrance; Sat., June 24, 11am-5pm, free to $30. Info at Torrance Performing Arts Center. Tickets at  Eventbrite.
Free it up
Under the banner The Freedom of Dance, The Company Elite offer a performance benefiting the Free 2 Be Me Organization. Electric Lodge, 1416 Electric Ave., Venice; Fri., June 23, 5:30 pm, $20. Eventbrite.
First dance, first chance
Part participatory, part performance, the free, al fresco summer series Dance DTLA opens with Hip-Hop. A free (beginner or refresher) lesson at 7 pm is followed by a chance to dance or just watch and enjoy until 11 pm. Hip-hop not your style? A full line up of upcoming dance options is at the website. Music Center, Jerry Moss Plaza, 135 N. Grand Ave., downtown; Fri., June 23, Music Center.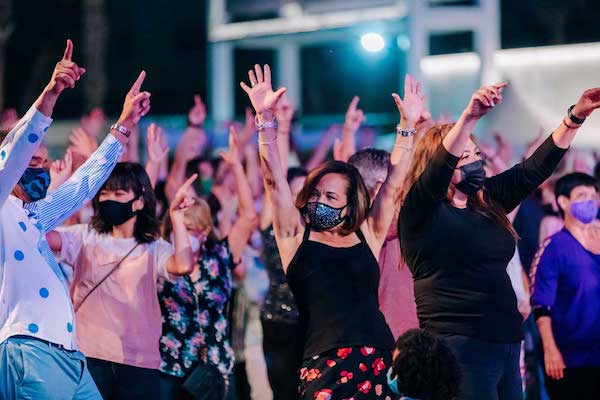 Spanish regional dance
Sponsored by Casa de España, a group promoting Spanish culture, Romería 2023 is a day-long family-friendly celebration with children's games and a show that includes regional dances from Spain. POA Park, 7390 Carson Blvd., Long Beach; Sun., June 25, 1 to 8 pm, contact the sponsor for ticket information. Casa de España.
Movie and a dance
Known for its dance moves, music and confetti, the eclectic H2Whoah Dance Show is a bonus for audiences before all screenings of the new Disney/Pixar film Elemental at this iconic movie palace. Screenings early in the day are 2D and afternoon/evening shows are 3D. All include the dance show. El Capitan Theatre, 6838 Hollywood Blvd., Hollywood; daily to June 25, 3:45pm, 7:00pm and 10:15pm. 2D screenings are available 9:30am and 12:30pm daily. Ticket prices at El Capitan tickets.
Hollywood Fringe Festival #1
Drawing on dance, capoeira, and physical theater, Palmares recounts a 1675 power struggle between Brazil's largest community of fugitive or freed slaves with Portuguese enslavement efforts in Brazil. The Broadwater Main Stage, 1076 Lillian Way, Hollywood; Sun., June 25, 1 pm, $20. Palmares.
Hollywood Fringe Festival #2
With bases in San Diego and Boston, the tap and creative percussion troupe DrumatiX promises a high-energy, family friendly show. Broadwater Main Stage, 1076 Lillian Way, Hollywood; Wed., June 21, 9 pm, Sat., June 24, 2 pm, $18, $12 seniors & kids under 12 years. Hollywood Fringe Festival.
A Peek at Next Week
The United Ukrainian Ballet in Alexei Ratmansky's Giselle at Segerstrom Center for the Arts, 600 Town Center Dr., Costa Mesa; Thurs.-Sat., June 29-July 1, 7 pm, Sun., July 2, 1 pm, $29-$89. SCFTA.
Noted
On tour out of town: Benita Bike's DanceArt performs in Cambridge, Massachusetts, Sat.-Sun., June 24-25, Eventbrite.
Here come the judges — The innovative democratizing dance film competition Dare to Dance in Public announced its judge panel for this sixth edition. The festival founder /artistic director Sarah Elgart confirmed the judges are tap master Savion Glover, choreographer/director Karole Armitage, choreographer/director/visual artist Nina McNeely, and filmmaker Benjamin Seroussi.Deadline for submission is July 15. Screening of finalists/winners is Sept. 22. Rules and details at Dare to Dance In Public.
The Dances with Films Festival, despite its name, isn't all dance films, but some are, including dancer/choreographer Ariyan Johnson's directorial debut in Spiritual Cyphers: Hip Hop + The Church screening with three other short films at TCL Chinese 6, Hollywood & Highland, Hollywood; Wed., June 28, 4:45 pm, $19 pre-sale to June 21. The festival runs June 22 to July 3. A complete schedule and tickets at Dances with Films Festival.