Atomic aftermath considered in Little Tokyo, Rumba at sunset downtown, flamenco fest in Santa Barbara, contemporary dance in Orange, more SoCal dance this week (August 4 to 10) and a peek at next week.
Live This Week
Stomping it
Multiple events are part of this year's Flamenco Arts Festival. The centerpiece is Espacio Creativo, the 7:30 pm show by Alfonso Losa Flamenco from Madrid, Spain. The pre-concert reception at 6 pm (free to ticket holders) includes dancer Mizuho Sato and guitarist Jesse Torre who perform as Sol y Lunares. The evening concludes with an optional catered after party (separately ticketed). Lobero Theatre 33 E. Canon Perdido St., Santa Barbara; Fri., Aug 4, reception at 6 pm, show at 7:30 pm, $51-$106. Afterparty $36. Info and tickets at Lobero Theatre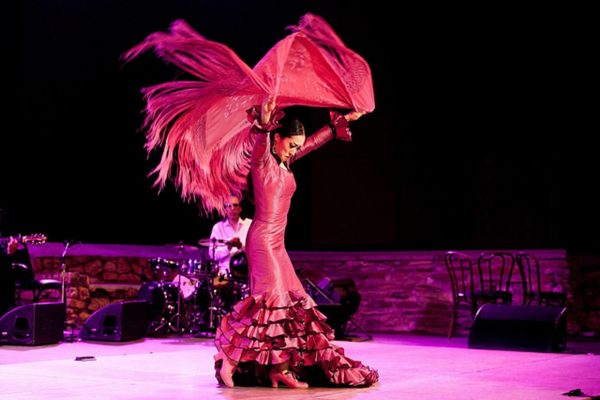 An Oppenheimer aftermath
Set in 1950's post war Japan, Peace on Your Wings is based on the true story of Sadako Sasaki and her 1000 paper cranes. When the atomic bomb dropped on Hiroshima, Sadako was two years old and less than a mile from the blast's epicenter. She survived the bombing but was among the many survivors who developed cancer from the radiation exposure. Sadako's crafting of 1000 origami paper cranes before her death at age 12 has become a symbolic plea for peace. Choreographer Dani Hannah Bensky provided the moves to the musical presented by Ohana Arts that runs for three performances here in preparation for performances in Japan starting in September. While Sasaki worked with schoolmatessolo, starting at noon, a public origami folding outside the theater aims to create 1000 paper cranes in the two hours before the show and the day before the anniversary of the bombing. JACCC's Aratani Theatre, 244 San Pedro St., Little Tokyo; Sat., Aug. 5, 2 & 7:30 pm, Sun., Aug. 6, 2 pm, $20- $75. JACCC.
Glad to meet you
At this open house event, Layla Dance Collective offers an intro to Kathak dance from India with works in progress and a chance to meet the dancers. Electric Lodge, 1416 Electric Ave., Venice; Sun., Aug. 6, 3 pm, free w/reservation atEventbrite.
Everyone onstage!
Closing out a summer workshop, Backhausdance presents Backhaus' Deconstructed: One Continuous Line with company members joined by summer intensive participants. Waltmar Theater, Chapman University, 315 E. Palm Ave., Orange; Fri., Aug. 4, 6 pm, $40, $30 students. Brown Paper Tickets.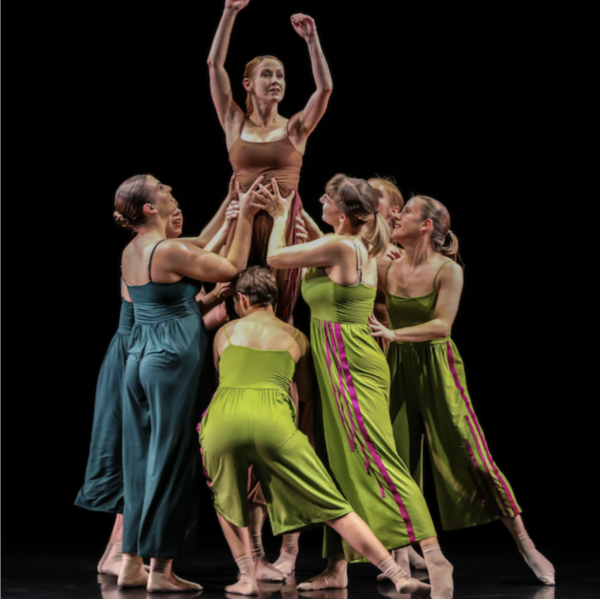 Medicine and dance
Among the physicians and medical teams providing needed eye and surgical care through LIGA aka Flying Doctors are Dr. Richard Villasenor and surgical nurse Maribel Aja-Villasenor. She also is an accomplished flamenco dancer and featured in this 2023 Flamenco Benefit for Flying Doctors. The event provides funding for an eye clinic in Sinaloa, Mexico where patients walk for miles just to get on the waiting list to see the LIGA physicians and their flamenco dancer surgical nurse. Warner Brothers Performing Arts Center, Burbank; Sat.-Sun., Aug. 5-6, time & email for ticket price to twoeyedancer@aol.com.
Summer showcase #1
This summer showcase from Lula Washington Dance Theatre offers a family-friendly program of energized dance. Lula Washington Dance Theatre, 3773 Crenshaw Blvd., Mid-City; Sat., Aug. 5, 1 pm, $10-$20. Brown Paper Tickets.
Summer showcase #2
Previously presented as an in-studio event, this year the Westside Ballet Adult Summer Showcase moves to the Moss Theater, New Roads School, 3131 Olympic Blvd., Santa Monica; Sat. Aug 5, 1 & 3 pm, tickets $25 available at Westside Ballet Studios, 1709 Stewart St, Santa Monica, 310-828-2018.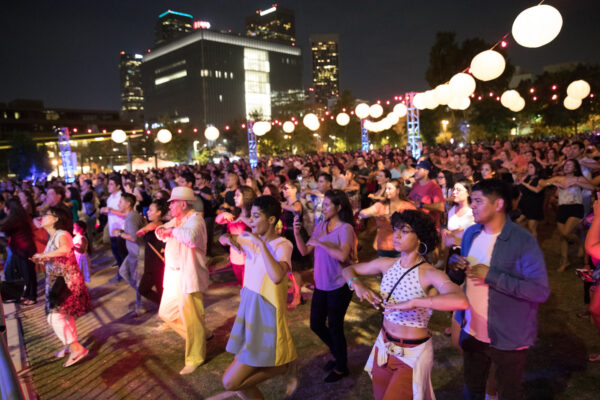 Next dance, next chance
Part participatory, part performance, the free, al fresco summer series Dance DTLA continues, this week showcasing Afro-Cuban Rumba and Cuban Rhythms. A (beginner or refresher) lesson at 7 pm is followed by a chance to dance or just watch and enjoy until 11 pm. If this week is not your style, the full line up of upcoming dance options is at the website. Music Center, Jerry Moss Plaza, 135 N. Grand Ave., downtown; Fri., Aug. 4, 7 pm, free. Music Center.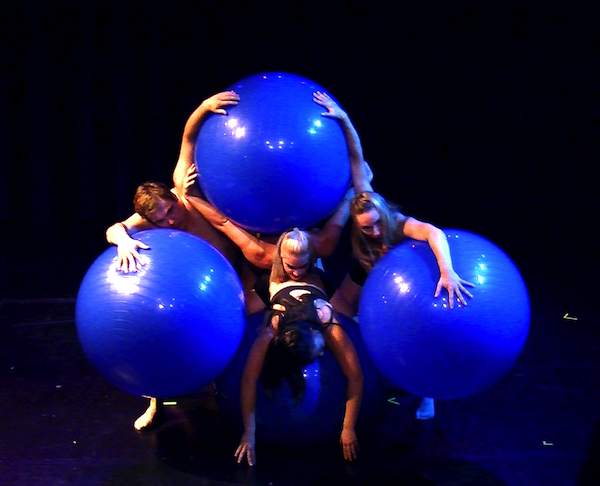 Another ten
The mostly monthly program Max 10 gives ten performers ten minutes each onstage. Hosted by venue director Joel Shapiro and curated by the staff, the line up of performances often includes dance. A post-show reception gives a chance to chat with the artists. Electric Lodge, Scott Kelman Theater, 1416 Electric Ave., Venice; Mon., Aug. 7, 7:30 pm, $10. Electric Lodge.
A Peek at Next Week (Aug. 11-17)
Tuixén Benet, Jordi & Cade & Ironstone, JOJO ABOT — REDCAT Week 1 at REDCAT, Disney Hall, 631 W. 2nd St., downtown; Thurs.-Sat., Aug. 17-19, 8:30 pm, $25 single tickets, $50 festival pass. REDCAT.
Raiford Rogers Modern Ballet — Etudes at Luckman Fine Arts Complex, Cal State LA, 5151 State University Dr., East LA; Sat., Aug. 12, 8 pm, $20-$50, Ticketmaster.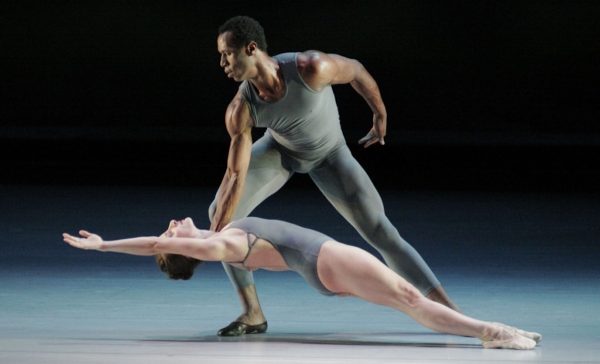 Psychopomp Dance Theater — Chaos! At Highways Performance Space, 1651 18th St., Santa Monica; Fri. Aug. 11, 8 pm, $35-$50. Highways Performance Space.
American Ballet Theatre's Hee Seo & Joo Won Ahn — Harmony for the Future at Walt Disney Hall, 111 St. Grand Ave., downtown; Fri., Aug. 11, 7:30 pm, tickets by lottery. KCCLA.
Dance DTLA — Disco at the Music Center, Jerry Moss Plaza, 135 N. Grand Ave., downtown; Fri., Aug. 11, 7 pm, free. Music Center.
Notes
LA's Afro-Brazilian dance company Viver Brasil leaves for and leads a two week plus immersion program Salvador, Bahia, Brazil.