Philip Glass ignites contemporary ballet in East LA, collaborative dance in Santa Monica, a platinum anniversary and new performance on different sides of Disney Hall, disco dominates downtown, more SoCal dance this week (Aug. 11 to 18), and a peek at next week.
Live This Week
Keeping It New
Propelling into its third decade, REDCAT New Original Work (NOW) series continues its mission of presenting innovative, multi-discipline performance, much of which includes dance and movement. The opening edition of the three week series brings a triptych of performers to the fore. Dancers, voices, and visuals populate the spatial opera A God of Her Own Making from JOJO ABOT. Dance is the metier in Some more, as choreographer and filmmaker Tuixén Benet considers mortality and eternity in context with mass shootings, police violence, pandemics, and other catastrophic events. Jordi & Ironstone with Cade & Mx. Matías promise slaughterhouse fashion and original choreography in their 2300 She. Details and the full line up at the website. REDCAT Week 1 at REDCAT, Disney Hall, 631 W. 2nd St., downtown; Thurs.-Sat., Aug. 17-19, also new performers Aug. 24-26, & Aug. 31-Sept. 2,  8:30 pm, $25 single tickets, $50 festival pass. REDCAT.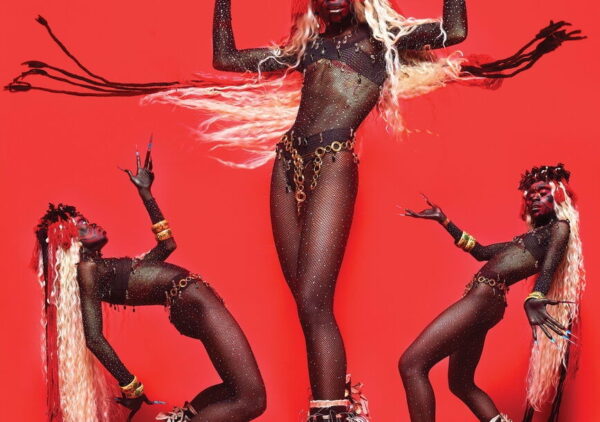 Disruptive forces
A summer of collaboration fuels Psychopomp Dance Theater's Chaos! with the troupe's signature high energy, highly physical movement. Weekend One:Creative Combustion this week offers new works from artistic director Shenandoah Harris, Stephanie Mizrahi, and Lydia McDonald. Next up, Weekend Two: Artistic Anarchy promises cross-disciplinary live performance. Highways Performance Space, 1651 18th St., Santa Monica; Fri.-Sat., Aug. 11-12 & 18-19, 8 pm, $35-$50. Highways Performance Space.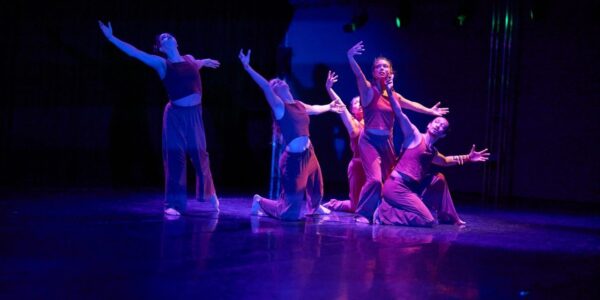 "Glass"works
Among the dance projects that draw dancers on summer hiatus from professional companies, Raiford Rogers Modern Ballet has been a welcome fixture, bringing dancers from Los Angeles Ballet among others, and this year the roster includes Ukrainian guest dancer Tetyana Matyanova. Other dancers include Sadie Black, McKenzie Byne, Bobbie Briscoe, Joshua Brown, Laura Chachich, Lilly Fife, Lester Gonzales Ramos, Anna Jacobs, Hannah Keene, Tate Lee, Santi Paniagua, Elise Pekarek, Jasmine Perry, Lucas Segovia, and Mate Szentes. The program of Rogers' architectural choreography includes works set to music by Philip Glass and Zbyněk Matějů. Luckman Fine Arts Complex, Cal State University Los Angeles, 5151 State University Dr., East LA; Sat., Aug. 13, 8pm, $25-$45. Luckman Fine Arts Complex.
An alliance with legs
It's almost the platinum anniversary, but the 70 years of the alliance between the U.S. and South Korea is a milestone being marked by Harmony for the Future concert, featuring an impressive array of Korean artists. Among the talent assembled by the Korean Cultural Center Los Angeles are American Ballet Theatre's Hee Seo & Joo Won Ahn, superstar soprano Sumi Jo, and Gi Cheol Wang, a master of Pansori, traditional Korean narrative singing. The National High School of Korean Traditional Arts provides more traditional dance and music. Walt Disney Hall, 111 St. Grand Ave., downtown; Fri., Aug. 11, 7:30 pm, tickets by lottery. KCCLA.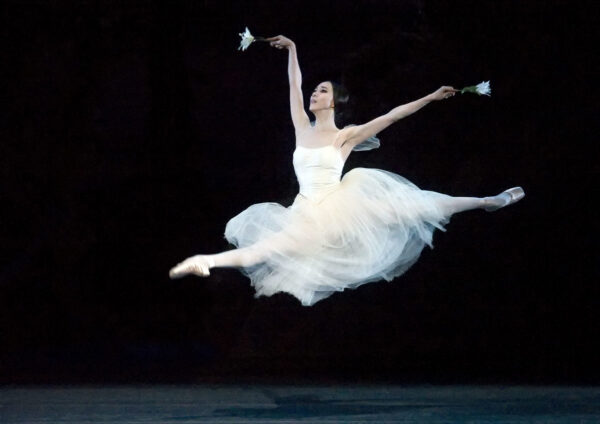 Next dance, next chance
Part participatory, part performance, the free, al fresco summer series Dance DTLA continues, this week showcasing the ever-popular Disco. A (beginner or refresher) lesson at 7 pm is followed by a chance to dance or just watch and enjoy until 11 pm. If this week is not your style, the full line up of upcoming dance options is at the website. Music Center, Jerry Moss Plaza, 135 N. Grand Ave., downtown; Fri., Aug. 11, 7 pm, free. Music Center.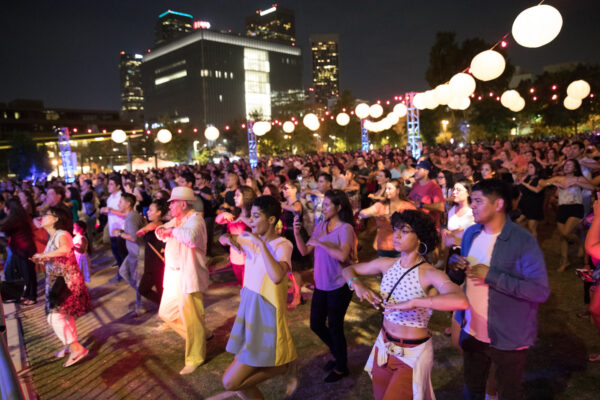 Ten for ten
The mostly monthly program Max 10 gives ten performers ten minutes each onstage. Hosted by venue director Joel Shapiro and curated by the staff, the line up of performances often includes dance. A post-show reception gives a chance to chat with the artists. Electric Lodge, Scott Kelman Theater, 1416 Electric Ave., Venice; Mon., Aug. 7, 7:30 pm, $10. Electric Lodge.
A Peek at Next Week (Aug. 18-24)
CONTRA-TIEMPO — ¡azúcar! at the Ford Theater, 2580 Cahuenga Blvd. East, Hollywood; Fri., Aug. 18, 8 pm, $20-$68. The Ford.
MashUp Contemporary Dance Company at the Box, 6144 Washington Blvd., Culver City, Sat., Aug. 19, 7:30 pm, $25-$40.  Eventbrite.
REDCAT NOW Fest Week #2 REDCAT, Disney Hall, 631 W. 2nd St., downtown; Thurs.-Sat., Aug. 24-26, 8:30 pm, $25 single tickets, $50 festival pass. REDCAT.
Dance DTLA — Bollywood at the Music Center, Jerry Moss Plaza, 135 N. Grand Ave., downtown; Fri., Aug. 18, 7 pm, free. Music Center.
Notes
Presented in July at an Altadena ranch, APOLAKI: Opera of the Scorched Earth from Micaela Tobin with choreography by Jay Carlon returns. LACE, which presented the work in July, has made a recording available online at LACE.