Like a nascent cherry blossom, live performance is signaling it is back. Celebrated Germans end with passion downtown, the top west coast dance film fest opens in Echo Park, the folkloric troupe that started it all is in East LA and Costa Mesa, modern dance al fresco in Sunland, art-inspired dance films in Brentwood, step dance and spoken word downtown, plus a peek at next week and more SoCal dance.
Live This Week
Bidding Bach bye-bye
Germany's master storyteller John Neumeier and his celebrated Hamburg Ballet conclude their three-week visit with two performances of J.S. Bach's St. Matthew Passion with LA Opera's music director James Conlon conducting the singers and orchestra. At the Music Center Dorothy Chandler Pavilion, 135 N. Grand Ave., downtown; Sat., March 26, 7:30pm, Sun., March 27, 2pm, $23-$292. LA Opera.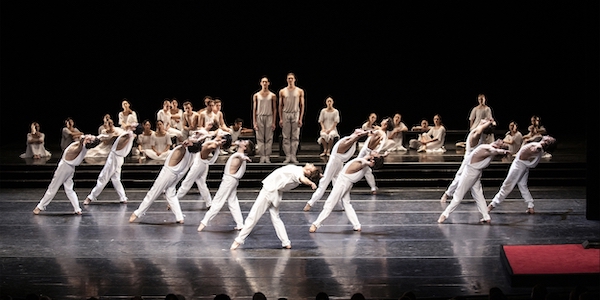 She started it
Seventy years ago, Amalia Hernández founded a dance company that introduced the world to Mexico's rich and varied folkoric dance traditions. She also ignited similarly named folkloric companies throughout the U.S. In time, the company's name became Ballet Folklórico de México de Amalia Hernández to acknowledge the founder and to distinguish it from the many other ensembles following in its footsteps. The company returns with its signature blend of dances from Mexico's many regions and some time traveling from a pre-Columbian era to more modern adaptations. At the Luckman Fine Arts, Cal State LA, 5151 State University Dr., East LA, Fri.-Sat., March 25-26, 8pm, Sun., March 27, 5pm, $35-$55. Ticketmaster Also at Segerstrom Center for the Arts, 600 Town Center Dr., Costa Mesa; Wed., March 30, 8pm, $49-$89. SCFTA.
Well worth the wait
Covid-postponed from early this year, SoCal's premiere dance film fest Dance Camera West opens its 20th anniversary edition with live screenings at two venues, live performances and more. Screenings the first week are near downtown, then move to West LA. With more than 75 films, can't list them all here, but the full menu is at the website. A preview event, the Inksap/Linda Lack documentary film and final collaborative live performance in Culver City on Thurs. March 24 opens the festival. Inksap & Linda Lack at Helms Design Center, Studio A, 8745 Washington Blvd., Culver City; Thurs., March  24, free with ticket at Helms Bakery. First films at 2220 Arts & Archives, 2220 Beverly Blvd., Echo Park/Historic Filipino Town; Thurs., March 24 to Sat., March 26, Then at Théâtre Raymond Kabbaz, 10361 W Pico Blvd, WestLA; Thurs., March 31 to Sat., April 2. Also a virtual festival on Sun., March 27. Film schedule, times, tickets, other festival events, and Covid protocols at Dance Camera West.
Museum dancing 
As part of its exhibition Poussin and the Dance, the Getty Center commissioned LA choreographers to create dance films that respond to Poussin's art. While the exhibition extends until May 8 with the dance films viewable online, this special component of Poussin Projected: Screening Contemporary Dance Films  offers a live screening of three films from choreographers Chris Emile, Ana Maria Alvarez, and Micaela Taylor. The event includes time to view the exhibit, a reception, and Q&A with Emile and Alvarez. The Getty Center, Harold M Williams Auditorium, 1200 Getty Center Dr., Brentwood; Sat., March 26, 3pm, free with ticket The Getty events. Dance films viewable at at The Getty Center.
Stepping up
The language of step dance fuels a spoken word musical that journeys through a court-ordered drug rehabilitation program in Dahlak Brathwaite's Try/Step/Trip. REDCAT, Thurs., March 24-Sat., March 26, 8:30pm, $25, $20 students. Also livestream on Sat., March 26, 8:30pm, $15, $12 students. REDCAT.
The film goes live
Among the line up for this month's The Carnival Choreographers Ball look for the contemporary ballet troupe Freaks with Lines in a live performance of their dance film Nilus Cogus. While the film streams on YouTube, this week it's live with lots of other dance at Academy LA, 6021 Hollywood Blvd., Hollywood; Wed., March 30, 10:30pm, $17. Freaks with Lines The Carnival Choreographers Ball.
Among the drama queens
Two dancers are part of the livestreamed 29th Annual LA Women's Theatre Festival. Juli Kim offers traditional and contemporary Korean dance while Lynn Jassem punctuates her tap with humor. Kim on Thurs., March 24, 8pm, Jassem on Fri., March 25, 8pm., $20-$25. Tickets at Stellar Tickets.
Doing it in a parking lot
Catch a few rays and enjoy a trio of modern dances including a new work in progress from Benita Bike's DanceArt at Tierra del Sol Foundation, Parking Lot, 9919 Sunland Blvd., Sunland; Sat., March 26, 10am, free. Benita Bike's DanceArt.
On the green of a Greene & Greene
The nomadic dance series Home/LA is known for siting performers in residences and historic sites to share their artistic perceptions with small audiences, something Covid put on hiatus. The locale for this reopening event is a church that includes a Greene & Greene designed home. For Time Being, dance artists, Rashaun Mitchell + Silas Riener  collaborated with interdisciplinary artist, Julie Tolentino for this outdoor event. At the Neighborhood Unitarian Universalist Church, 301 N. Orange Grove Blvd., Pasadena; Sat.-Sun., March 26-27, 5pm, $35. Eventbrite.
Birds of a feather
Choreographer Beth Megill's Odd Bird is performed by the dancers of Megill & Co. at Brandeis-Bardin Campus, American Jewish University, 1101 Peppertree Lane, Brandeis; Sat.-Sun., March 26-27, 2pm, donation $20-$25.
The bugs have it
The world of insects is the topic as the incomparable Cirque du Soleil returns with OVO. Expect the signature combo of acrobats, dance, comedians and other daredeviltry at t Microsoft Theater, 777 Chick Hearn Ct., downtown; March 23-May 1, various dates, times & prices at Microsoft Theater.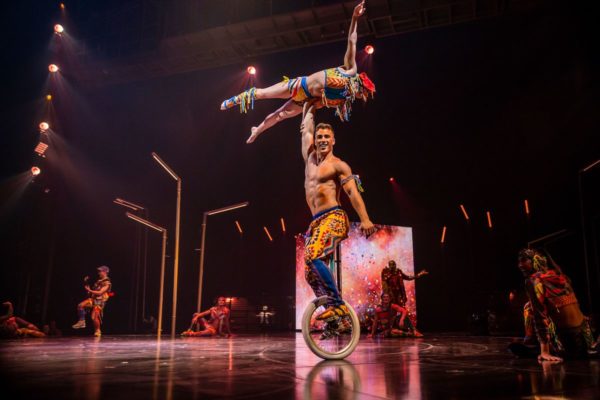 A South Asian dance fest
Classic Bharatanatyam dance of India is celebrated with free weekend performances through April as part of the Los Angeles Indian Dance Festival 2022. Announced participants include Arpana Dance Company, Leela Academy and Soorya Dance Ensemble. At De Toledo High School, 22622 Vanowen St., West Hills; Sat., March 26, 2:30pm, free. Soorya Dance Ensemble.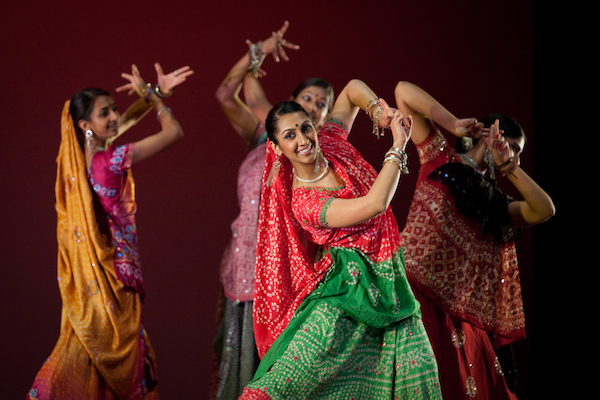 To their benefit
The lush grounds of this museum provide the venue for Backhaus Dance's fundraising Spring Fête. At Bowers Museum, 2002 N. Main St., Santa Ana; Sat., March 26, 6:30pm, $25-$3,000. Bloomerang.
Studio to stage
Showcasing a line-up of LA-based artists over six weeks, this edition of REDCAT Studio opens with Sara Lyons (3/29-4/3), then Pastiche Queen (4/5-10), The Revolution School (4/12-17), DeLanna Studi (4/19-24), Tarrah Krajnak (4/26-5/1), and Christina Catherine Martinez (5/3-8) REDCAT Gallery, Disney Hall, 631 W. 2nd St., downtown; Tues., March 29-Sun., May 8, free. REDCAT.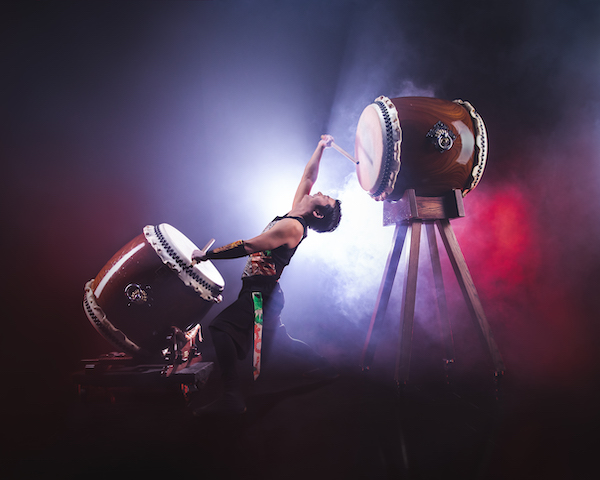 Dancers in the park, drummers in the library
LA-based dance, music, and drumming ensembles offer free performances at parks and libraries throughout LA in the Music Center's Arts Grown LA. The performances opening this week and running until June include folkloric troupes and Taiko drummers. A complete list of groups, venues, and performance details at Music Center.
A Peek at Next Week
Los Angeles Dance Festival at Luckman Theater, 5151 State University Dr., E.LA; Sat., April 2, 6pm (students) & 8pm (professional companies), free with reservation at Eventbrite. Fringe Festival events at Brockus Project Studios, 618B Moulton Ave., Lincoln Heights; Fri.-Sat., April 22-23, 8pm, Sun., April 24, 7pm, free.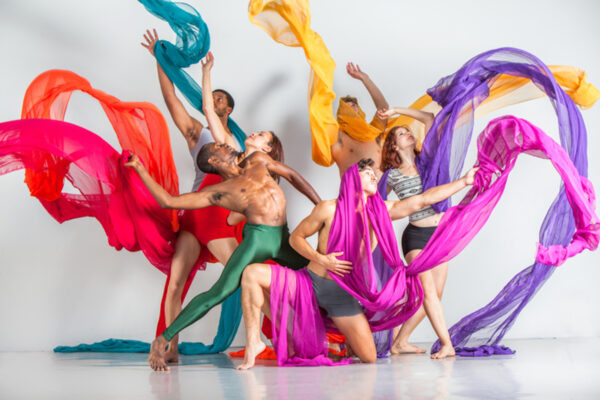 Alvin Ailey American Dance Theater at the Music Center, Dorothy Chandler Pavilion, 135 N. Grand Ave., downtown; Wed.-Sat., April 6-9, 7:30pm, Sat.-Sun., April 9-10, 2pm, $34-$138. Music Center
Ephrat Asherie Dance in Odeon at The Broad Stage, 1310 11th St., Santa Monica; Fri.-Sat., April 1-2, 7:30pm, $35-$70. The Broad Stage.
Seibi Lee at UCLA Little Theater, MacGowen Hall, 245 Charles E Young Dr. East, Westwood; Sun., April 3, 5pm, $25-$50. Eventbrite.
MashUp Open Mic Night at Frogtown Creative Studios, 2926 Gilroy St., Atwater Village; Sat., April 2, 7pm, free with registration at MashUp.
High Voltage at the Electric Lodge, 1416 Electric Ave., Venice; Fri., April 1, 8 p.m. $10. Eventbrite.
Max 10 at the Electric Lodge, 1416 Electric Ave., Venice; Mon., April 4, 7:30pm, $10. Eventbrite.

this is an ad space