Veterans positioned in Beverly Hills, a lost classic reinvigorated in Northridge, Bernstein & Bach trade off downtown, classical ballet gone contemporary in Costa Mesa, step-dancing into drug rehab downtown, a Covid-postponed dance film fest arrives, plus a peek at next week and more SoCal dance.
Live Dance
A second life
Continuing what has become a six year relationship with this local venue, New York-based Martha Graham Dance Company returns with the legendary modern dance choreographer's Canticle for Innocent Comedians, a 1952 work by Graham considered lost save for some choreographic and music notes. Reprising much of the successful combo in the prior recreation of Graham's 1937 Immediate Tragedy, once again the musical ensemble Wild Up with conductor Christopher Rountree performs live. The new score by jazz pianist/composer Jason Moran is based on the original themes. The company's current artistic director Janet Eilber assigned the surviving choreography notes for the individual vignettes to nine different choreographers with Sonya Tayeh as the lead choreographer. After this world premiere, the company takes the work to New York. This weekend it's at the Soraya, Cal State University Northridge,18111 Nordhoff St., Northridge; Sat., March 19, 8pm, $41-$86. The Soraya.
The signs of real strength 
The dancers, gymnasts and other performers who comprise Diavolo/Architecture in Motion always engage audiences with their athletic prowess manipulating the architectural structures that spring from the mind of choreographer Jacques Heim. If anything, more grit, a deeper sense of strength and purpose pervade the work presented prior to the pandemic by the Diavolo Veterans Project. During the pandemic's heights, those elements gave compelling power to films that emerged from the vets as former soldiers in the medical profession confronted a new war with a deadly enemy. All that firepower returns to the stage in S.O.S.—Signs of Strength. at The Wallis Annenberg Center for the Performing Arts, Bram Goldsmith Theater, 9390 N. Santa Monica Boulevard, Beverly Hills; Fri.-Sat., March 18-19, 7:30pm, $39-$99. The Wallis.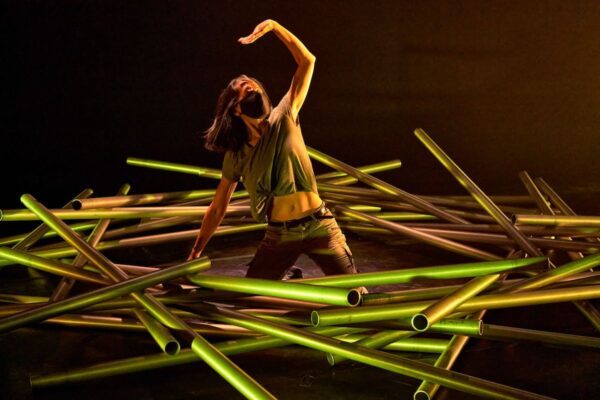 Yes, it's a big deal
Germany's master storyteller John Neumeier and his celebrated Hamburg Ballet arrive for three weeks of performances, some with the LA Opera and some on their own. Presented as part of the Music Center's dance series with a live orchestra, Bernstein Dances offers familiar and less familiar music from composer Leonard Bernstein's hits like Westside Story and Candide while considering how the music reflects the composer's life and charisma. With the LA Opera, more than 40 Hamburg Ballet dancers tackle J.S. Bach's St. Matthew Passion with music director James Conlon conducting the singers and orchestra. Both at Music Center Dorothy Chandler Pavilion, 135 N. Grand Ave., downtown; Bernstein Dances- Sat., March 19, 7:30pm, $39-$138. Music Center. St. Matthew Passion – Thurs, March 17, 7:30pm, Sun., March 20 & 27, 2pm, Sat., March 26, 7:30pm, $23-$292. LA Opera.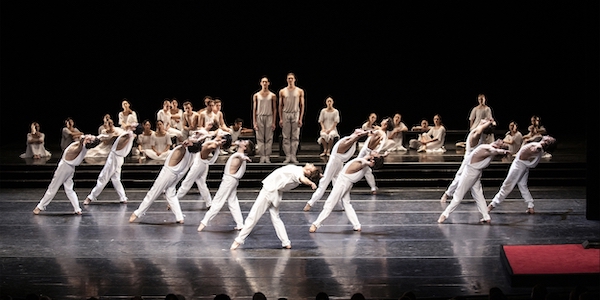 Can't get enough Leonard Bernstein or Tony Bennett
The mixed bill program ABT Forward from American Ballet Theatre has something for everyone. Fans of crooner Tony Bennett can look forward to choreographer Jessica Lang's Zig Zag set to Bennett recordings including a duet with Lady Gaga. For classical buffs, choreographer Alexei Ratmansky draws on Leonard Bernstein for Bernstein in a Bubble with the composer's Divertimento performed live by the Pacific Symphony. For jazz enthusiasts, a commissioned score from jazz pianist Jason Moran backs Single Eye a new work from choreographer Alonzo King of San Francisco's Lines Ballet. At Segerstrom Center for the Arts, 600 Town Center Dr., Costa Mesa; Wed.-Fri., March 16-18, 7:30pm, Sat., March 19, 2 & 7:30pm, $39-$129. SCFTA.
What brought them together
He is Inksap, 20-something street artist and the son of Vietnamese refugees. She is Linda Lack, a figure in L.A. dance scene since making a mark in the 1980s with her uncanny ability to morph into fantastical creatures and who, in her 70's, remains rubber band flexible. This unlikely pair share the celluloid in Stuart C. Paul's 70-minute documentary Ink & Linda, exploring their collaboration and friendship along with generational perspectives on being an artist in today's world. Under the banner The Chance to Paint Each Other Gold, the film, the accompanying art exhibition, and live performances by Lack and Inksap throughout March operate as a prelude to Dance Camera West's 20th anniversary film festival which launches with the documentary's final screening. At Helms Design Center, Studio A, 8745 Washington Blvd., Culver City; Thurs., March  24, all day, free with ticket at  Helms Bakery.
Worth the wait
Covid-postponed earlier this year, SoCal's premiere dance film fest Dance Camera West opens in Culver City, with live screenings at two venues, live performances and more. Screenings the first week are near downtown, then the fest moves to West LA. The Inksap/Linda Lack documentary film and final collaborative live performance in Culver City open the festival and the start of live film screenings. First up at 2220 Arts & Archives, 2220 Beverly Blvd., Historic Filipino Town; Thurs., March 24 to Sat., March 26, Then at Théâtre Raymond Kabbaz, 10361 W Pico Blvd, WestLA; Thurs., March 31 to Sat., April 2. Also a virtual festival on Sun., March 27. Film schedule, times, tickets, other festival events, and Covid protocols at Dance Camera West.
Last chance to grab a gun, take a shot
A motley band of presidential assassins dance across history in Stephen Sondheim and John Weidman's piercing musical Assassins. Choreographers Preston Mui and Jasmine Rafael aided director Snehal Desai with movement direction. East West Players, 1220 Judge John Also St., Little Tokyo; mostly Thurs.-Sat., 8pm, Sat., 2pm, Sun., 5pm, thru March 20, $25-$75. Details & tickets at East West Players.
An indigenous debut
The Native American/Canadian collective Indigenous Enterprise makes its LA debut with Indigenous Liberation, a celebration of Native American songs, stories and dances. The performance is both live and livestreamed. REDCAT, Walt Disney Hall, 631 2nd St., downtown; Sat., March 19, 8:30 p.m., $25, $20 students, virtual option $15. REDCAT.
The film goes live
Among the line up for this month's The Carnival Choreographers Ball look for the contemporary ballet troupe Freaks with Lines in a live performance of their dance film Nilus Cogus. While it streams on YouTube, this week it's live at Academy LA, 6021 Hollywood Blvd., Hollywood; Wed., March 30, 10:30pm, $17. Freaks with Lines, The Carnival Choreographers Ball.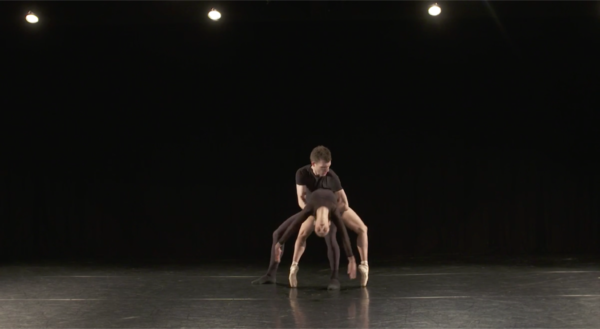 From the screen to the stage
Pros and stars from the hit tv show perform live in Dancing with the Stars Live Tour 2022. At Segerstrom Center for the Arts, 600 Town Center Dr., Costa Mesa; Wed.-Fri., March 16-18, 7:30pm, Sat., March 19, 2 & 7:30pm, $39. DWTS Live Tour.
Among the drama queens
Two dancers are part of the livestreamed 29th Annual LA Women's Theatre Festival. Juli Kim offers traditional and contemporary Korean dance while Lynn Jassem punctuates her tap with humor. Kim on Thurs., March 24, 8pm, Jassem on Fri., March 25, 8pm., $20-$25. Tickets at Stellar Tickets.
Stepping into it
The language of step dance fuels a spoken word musical that journeys through a court-ordered drug rehabilitation program in Dahlak Brathwaite's Try/Step/Trip. REDCAT, Thurs., March 24-Sat., March 26, 8:30pm, $25, $20 students. Also livestream on Sat., March 26, 8:30pm, $15, $12 students. REDCAT.
Putting their backs into it
The flamenco ensemble Inesita and Company brings Flamenco Alhambra to the Sage Granada Park United Methodist Church, 1850 W. Hellman Ave., Alhambra; Sat., March 19, $20. Eventbrite.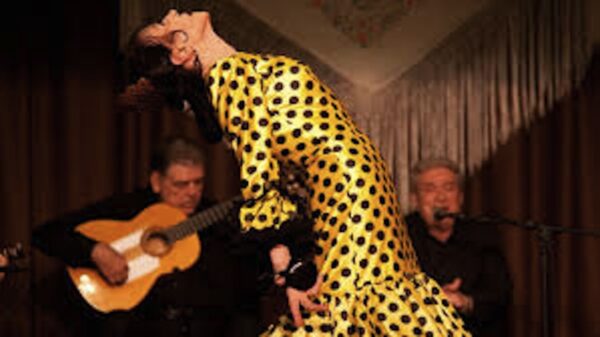 Watching their "p's" and "Q"
Guest stars from the Joffrey Ballet join the respected training company Festival Ballet in the classical ballet Don Quixote. At Irvine Barclay Theater, 4242 Campus Dr., Irvine; Sat., March 19, 7pm, Sun., March 20, 2pm, $35-$60. The Barclay.
Starting a weekly series
In April, Heidi Duckler Dance launches the weekly livestreamed telenovela CounterIntelligence. This week the endeavor premieres with a live performance at Kings Road Park, 1000 N. Kings Rd., West Hollywood; Sat., March 19, then the telenovela streams on YouTube. Sundays, April 10-July 31, free with registration at Heidi Duckler Dance.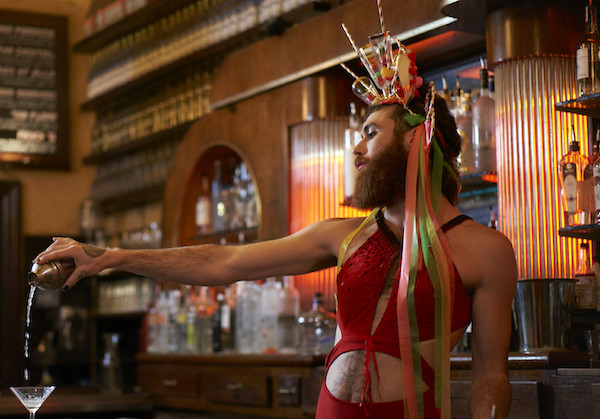 A Peek at Next Week
Ballet Folklórico de México de Amalia Hernández at the Luckman Fine Arts, Cal State LA, 5151 State University Dr., E.LA, Fri.-Sat., March 25-26, 8pm, Sun., March 27, 5pm, $35-$55. Ticketmaster. Also at Segerstrom Center for the Arts, 600 Town Center Dr., Costa Mesa; Wed., March 30, 8pm, $49-$89. SCFTA.
Benita Bike's DanceArt at Tierra del Sol Foundation, Parking Lot, 9919 Sunland Blvd., Sunland; Sat., March 26, 10am, free. DanceArt.
homeLA at the Neighborhood Unitarian Universalist Church, 301 N. Orange Grove Blvd., Pasadena; Sat.-Sun., March 26-27, 5pm, $35. Eventbrite.
REDCAT Studio 2022 at REDCAT, Disney Hall, 631 W. 2nd St., downtown; Tues., March 29-Sun., May 8, free. REDCAT.
Megill & Co.'s Odd Bird at Brandeis-Bardin Campus, American Jewish University, 1101 Peppertree Lane, Brandeis; Sat.-Sun., March 26-27, 2pm, donation $20-$25. Megill & Co.
Los Angeles Indian Dance Festival 2022 at De Toledo High School, 22622 Vanowen St., West Hills; Sat., March 26, 2:30pm, free.
Backhaus Dance's Spring Fête at Bowers Museum, 2002 N. Main St., Santa Ana; Sat., March 26, 6:30pm, $25-$3,000. Bloomerang.
Poussin Projected: Screening Contemporary Dance Films at the Getty Center, Harold Williams Auditorium, 1200 Getty Center Dr., Brentwood; Sat., March 26, 3pm, free with reservation at Getty Center.

this is an ad space