Time travel in Pasadena, the dead dance in East LA, French choreographers downtown, contemporary Korean dance in the Arts District, immersive dance in Little Tokyo, ballet versus tap in Costa Mesa, LA dance icon on film in West LA, more SoCal dance on another busy week, plus a peek at next week.
A haunted holiday
Once again it is time for Danza Floricanto/USA to transform its studios and performance space into a cemetery to commemorate Fiesta del Dia de los Muertos (Day of the Dead Fiesta). Under its newly appointed artistic director Christie Rios, the folkloric company continues its popular rendition of the holiday tradition established by founder Gema Sandoval, providing entertainment and humor along with commentary on contemporary community issues. Floricanto Center for the Performing Arts, 2900 Calle Pedro Infante, East LA; Sat., Nov. 4, 8 pm, Sun., Nov. 5, 5 pm, $15 presale, $20 at door, $10 children at door. Danza Floricanto/USA.
Let's play
Drawing on and playing with traditional Korean dance and folk opera, choreographer DaEun Jung derives new contemporary movement for her full-length Nori. The title translates as "play" as the dancemaker sets out to play around and develop new approaches to tradition joined by dancers Arletta Anderson, Hyoin Jun, and Tulsi Shah. LA Dance Project, 2245 E. Washington Blvd., downtown arts district; Thurs.-Fri., Nov. 2-3, 8 pm, $24. Performance Practice LA.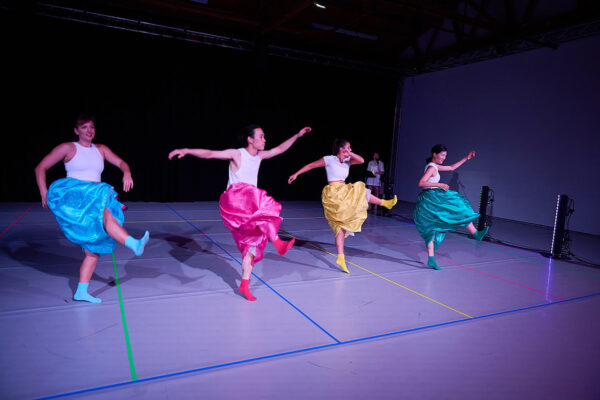 Back in time
In A Matter of Time, performers at Lineage Dance take audiences on a moving tour throughout the venue, each room covering a decade from the 1950s to 1999. On arrival, audience members can choose whether to move forward or backward in time. Lineage Performing Arts Center 920 E. Mountain Ave., Pasadena; Thurs.-Sun., Nov. 2-5, 7 pm, $25-$40. Lineage Performing Arts Center.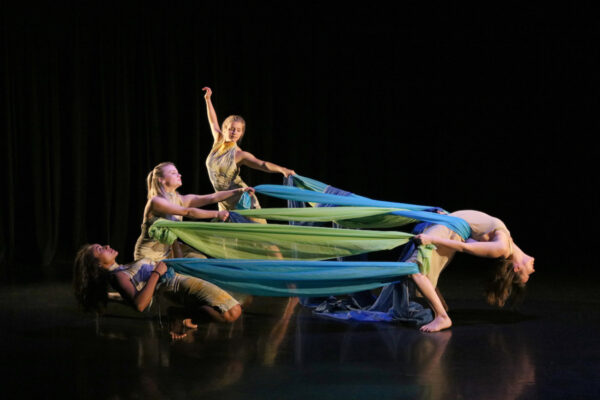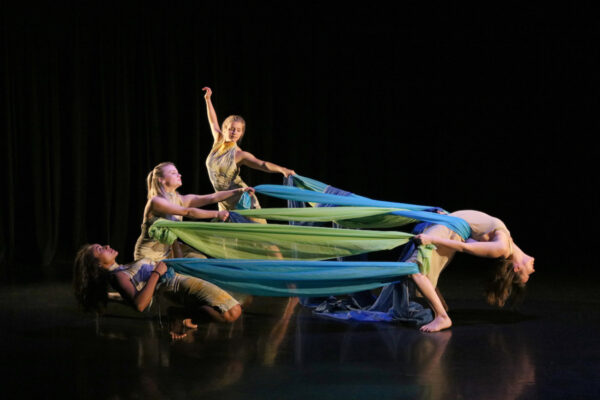 Fresh from
After its premiere in France and recent performances in Mexico, Studio Dimitri Chamblis brings takemehome to town. Chamblis and Kim Gordon collaborated to bring to the stage nine dancers, lighting via an inflated suspended zeppelin, five electric guitars and five amplifiers to consider forgotten people. REDCAT, Disney Hall, 631 W. 2nd St., downtown; Wed.-Thurs., Nov. 8-9, 8:30 pm, $30. REDCAT.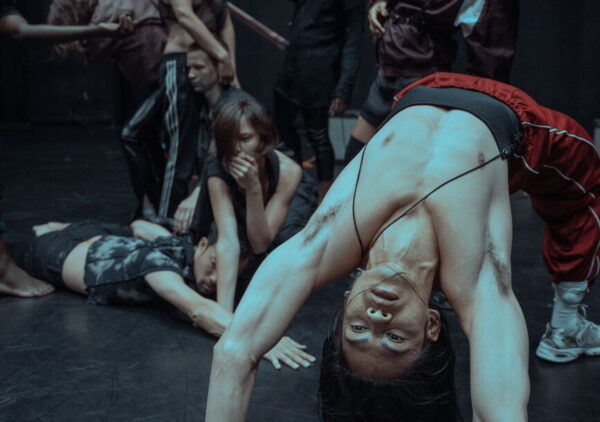 Demystification
Much is said about the need to cultivate new audiences for dance. Choreographer Benita Bike and her Benita Bike's DanceArt have being doing just that for more than four decades. Launching their 43rd season, Bike and her dancers bring concert dance to new audiences in recreation centers, educational institutions, and other untraditional venues where they perform, discuss and demystify, all for free. AMP Theatre, Los Angeles Mission College, 13356 Eldridge Ave., Sylmar; Thurs., Nov. 9, 7 pm, free. DanceArt.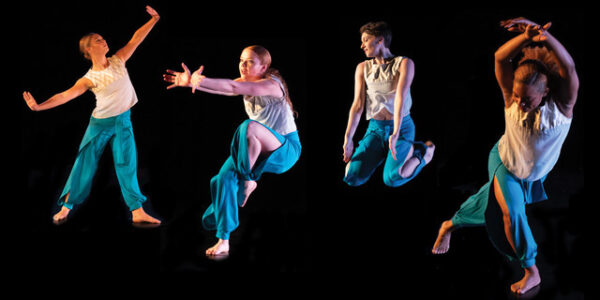 Move to the east
Faculty from four classical Japanese dance schools come together for Nihon Buyo Kai's first in-person event since 2019.  four schools—Azuma, Bando, Sanjo, and Wakayagi—offer seven classical dances. Each of the faculty performers have been certified by headmasters in Japan. North High School, 3620 W. 182nd St., Torrance; Sat., Nov. 4, 2 pm, $20. Nihon Buyo Kai or nihonbuyokai@gmail.com.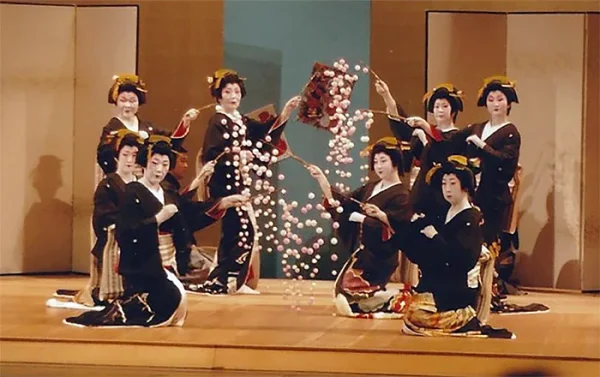 She will lose a slipper
This touring company under the name World Ballet Series boasts a multinational cast of 40 professional ballet dancers in Cinderella with choreography by Marina Kesler. Once known as the Russian Ballet Theatre, the company changed to RBT and now World Ballet to better reflect its international cast of ballet dancers and its announced support for Ukraine. Irvine Barclay Theatre. 4242 Campus Dr., Irvine; Wed.-Thurs., Nov. 8-9, 7 pm, $35-$85. Barclay Theatre tickets.
Turning up
After opening in Santa Barbara, the four city SoCal tour of Tiler Peck & Friends concludes at its last theater…for now. Led by New York City Ballet principal dancer Tiler Peck, Turn It Out includes choreography from Alonzo King, William Forsythe, tapper Michelle Dorrance, and Peck. Expect contemporary ballet in toe shoes side by side with tap dance. Segerstrom Center for the Arts, 600 Town Center Dr., Costa Mesa; Sat., Nov. 4, 7:30 pm, Sun., Nov. 5, 2 pm, $29-$69. SCFTA.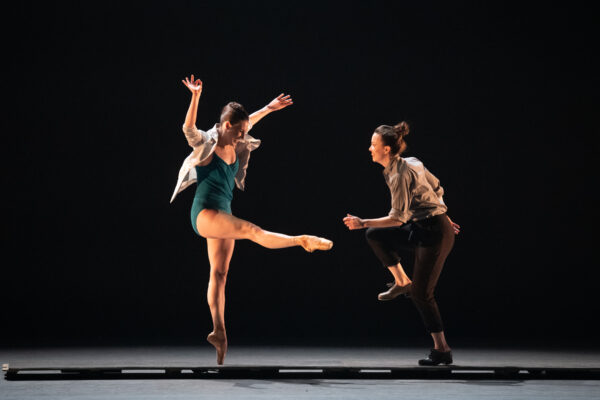 Residue
In her first major LA installation, artist Moriah Evans unveils Remains Persist, a four hour durational performance considering the vestiges of past actions, personal histories, and socio-political movements. Evans draws on somatic practices and feminist critiques of performance and visual culture. The installation/performances are part of MOCA's Wonmi's WAREHOUSE Programs curated by Alex Sloane. The Geffen Contemporary at MOCA, 152 N. Central Ave., Little Tokyo; Thurs.-Sat., Nov. 2-4, 4 pm to 8 pm, $10. MOCA.
How they resist
Six Afro- and Afro-descent women articulate the movement and message of resistance in Dorothée Munyaneza's  Mailles. The Friday show includes a post-performance discussion with the artist. REDCAT, 631 W. 2nd St., downtown; Thurs.-Sat., Nov. 2-4, 8:30 pm, $30. REDCAT Tickets.
Forget not
Continuing their ongoing relationship with this medical center and the Willowbrook community, choreographer Heidi Duckler and her Heidi Duckler Dance offer I Will Remember What I Forgot. Martin Luther King Jr. Behavioral Health Center, 12021 Wilmington Ave., Suite 2B, Wilmington; Thurs., Nov. 2, 12:30 pm, free with registration at Heidi Duckler Dance.
Burt's beats
Modern dance choreographer Mark Morris and his Mark Morris Dance Group reprise The Look of Love celebrating the music of Burt Bacharach. The work was premiered last fall at Santa Monica's BroadStage with costumes by fashion designer Isaac Mizrahi and returns with more of Bacharach's seductive songs. Musco Center for the Arts, Chapman College, 415 N. Glassell, Orange; Fri., Nov. 4, 7:30pm, $41.25-$78. Musco Center.
Step up to the mic
The recurring free platform for new choreography, Open Mic Night, returns with eight uncurated and uncensored works. Sponsored 2022 by MashUp Contemporary Dance Company, the event is now co-sponsored by the venue. Stomping Ground LA, 5453 Alhambra Ave., El Sereno; Sat., Nov. 4, 7 pm, $5. MashUp Contemporary Dance Company.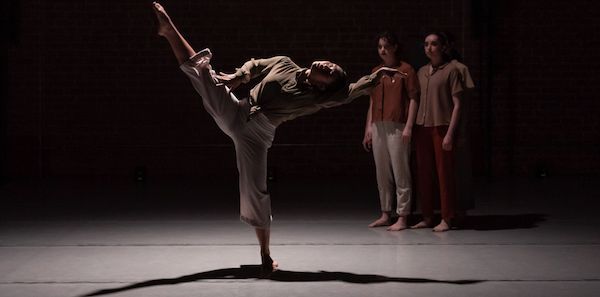 All electric
Timed to coincide with First Friday events on nearby Abott Kinney Boulevard, High Voltage offers an eclectic, ever-changing line-up of performers, often including dance and movement performers. Electric Lodge, 1416 Electric Ave., Venice; Fri., Nov. 3, 8 pm, $10. Electric Lodge.
Ten for ten
The mostly monthly program Max 10 gives ten performers ten minutes each onstage. Hosted by venue director Joel Shapiro and curated by the staff, the line up of performances often includes dance. A post-show reception is a chance to chat with the artists. Scott Kelman Theater, 1416 Electric Ave., Venice; Mon., Nov. 6, 7:30 pm, $10. Electric Lodge.
Bella! Bella!
Bridget Murname's loving documentary Bella, celebrating the life and work of Bella Lewitzky, the late LA-based choreographer, teacher, and muse of equally legendary Lester Horton, opens for a limited run. Read Jeff Slayton's profile of the movie and the movie maker at LA Dance Chronicle. The Laemmle Royal Theatre, 11523 Santa Monica Blvd., West LA; Fri.-Thurs., Nov. 3-9, see theatre website for times. Laemmle Royal Theatre.
Dances with films
The 7th annual LA Dance Film Festival screens 14 dance films, each followed by a brief filmmaker Q&A. Awards conclude the evening. The event is in-person with a livestream option. Mimoda Studio, 5774 W. Pico Blvd., West Adams; Sat., Nov. 4, 8 pm, $20 in person tickets, $12 livestream. Info at LA Dance Film Festival.
Walking tall
Stopping off on her 13 country trek that began at the Syrian border and currently is en route from Boston to San Diego, the 12-foot tall puppet dubbed Little Amal arrives with considerable fanfare. Her name means 'hope' and her travels represent a plea not to forget the world's many displaced people, especially children. The puppet's arrives here for three days of seven events that stretch from the Santa Monica pier to downtown. One event in Inglewood sponsored by the Wallis in Beverly Hills features swarms of children performing as butterflies in Queen of the Monarchs, choreographed by Debbie Allen. Complete listing of events at Walk With Amal. The Friday dancing is at Kia Forum, 3900 W. Manchester Blvd., Inglewood; Fri., Nov. 3, 10:30 am, free. The Wallis.
A Peek at Next Week
Deborah Rosen and Dancers: FRAGmented at ARC Pasadena,1158 E. Colorado Blvd., Pasadena; Fri.-Sat., Nov. 10-11, Sun., Nov. 12, 2 pm; $25, $20 students & children. Brown Paper Tickets.
Leela Dance Collective: Encounters With Beauty at The BroadStage, 1310 11th St., Santa Monica; Fri., Nov. 10, 8 pm, $40, $10 students, $10 livestream. Leela Dance Collective.
Andrea Soto: Lo que el fuego me dio (What the fire gave me) at Highways Performance Space, 1651 18th St., Santa Monica; Fri.-Sat., Nov. 10-11, 7:30 pm, $25, $15 students. Highways Performance Space.
LA Dance Project: Performance and gala at Vibiana, 214 Main St., Sat., Nov. 11,6 6:30pm, $2,500 and up. LA Dance Project.
Bobbi Jene Smith + Or Schraiber: The Missing Mountain at LA Dance Project, 2245 E. Washington Blvd., Arts District; Thurs.-Sat., Nov. 16-18, $45-$55 (all shows sold out as of press time.) LA Dance Project.