A jazz dance celebration in Hancock Park, French ballet debuts in the Hollywood Hills, acrobatic umbrellas airborne in Santa Monica, more SoCal dance this week and a peek at next week.
Live This Week
Ballet très chic
Leaving its Palais Garnier home in Paris for the hills of Hollywood, Paris Opera Ballet accepted Gustavo Dudamel and the LA Phil's invitation to participate in the Bowl's centennial season. The internationally-acclaimed ballet company isn't just putting in a cameo appearance with a pas de deux here and there, look for a full-evening of dance, sampling classical, neo-classical and contemporary ballet from its wide-ranging repertoire. Contemporary European masters like Angelin Preljocaj, William Forsythe, and Hans van Manen are alongside classical selections showcasing the legendary French ballet technique including Mikhail Fokine's Dying Swan, Victor Gsovsky's Grand Pas Classique, and the Rudolf Nureyev-choreographed Swan Lake, Act II.  With the Bowl's giant video screens, even the cheap seats should have a great view. Plus, the mighty LA Phil conducted by Dudamel is the back-up band for the dancers! The Hollywood Bowl, 2301 Highland Ave., Hollywood; Wed.-Thurs., July 20-21, $1-$171. Hollywood Bowl.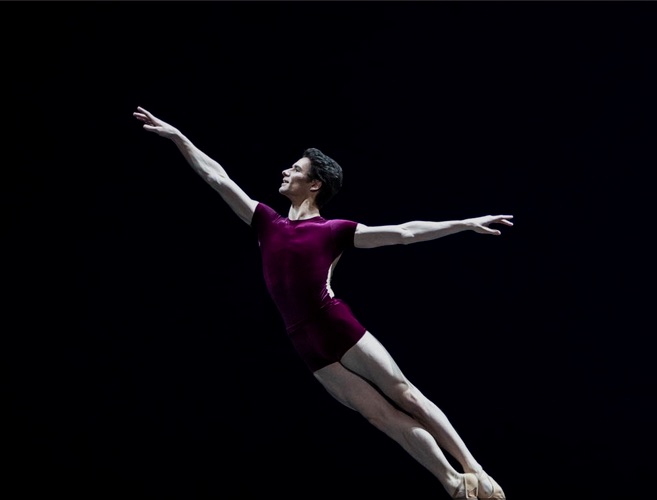 Airborne
Before becoming Acrobuffos, Seth Bloom and Christina Gelsone trained in dance. Then the possibilities in ravenous balloons, floating fabric, and umbrella juggling grabbed their attention and became signature antics in Airplay, the part clowning, part acrobatics show the pair brings to town for some mid-summer fun. The Broad Stage, 1310 11th St., Santa Monica; Thurs.-Fri., July 21-22 & 28-29, 7:30pm, Sat., July 23 & 30, 2 & 5pm, Sun., July 24 & 31, 11am & 2pm, $35-$45. The Broad Stage.
There will be jazz hands
More than a dozen big name choreographers including Mandy Moore, Ryan Heffington, Liz Imperio, Marguerite Derricks, Michael Rooney, Hector Guerrero, Al Blackstone, and Tyce Diorio answered the call from choreographer Jackie Sleight. The reason? Full Circle, a one-night event with current jazz dance creators celebrating jazz dance legends and recreating works from some of those legends on today's talent. Some dancemakers are familiar from their film work, others from television and music videos. All know how to move dancers and move an audience. And it's in a good cause. Proceeds will benefit a non-profit group that financially assists dancers with cancer who lack medical coverage. Wilshire Ebell Theatre, 743 S. Lucerne Blvd., Hancock Park; Thurs., July 28, 7:30pm,$35-$40. LA Dance Magic.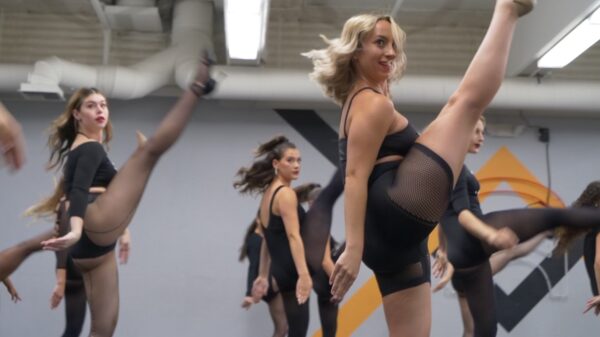 A telling novella
Filmed in West Hollywood neighborhoods with a large Russian-Jewish population, Heidi Duckler Dance's latest project Counter Intelligence: The Story of Sister Alyonushka and Brother Ivanushka. is an episodic, danced, telenovela that retells a Russian folktale. A few years back, Duckler and her troupe presented a telenovela project that traveled throughout metro L.A. , each installment unfolding at a different venue. This time, Duckler and her assembled dancers, actors, musicians and writers take the danced story viral, screening each part live and for free on Youtube, Facebook, and Twitch. The adventure began earlier this summer with streamed installments. Last week the next episode streamed, with new episodes this and next Sunday. (The finale on August 14 will screen both online and live at the company's downtown home in the Bendix Building.) One can catch up or refresh the recollection with the first episodes available at the website. Dancers include Andrea Burr, Rebekah Denegal, Darrel "Friidom" Dunn, Raymond Ejiofor, William Jay Ylvisaker, and Ching Ching Wong. Online on Facebook, YouTube & SwitchTV, Sun., July 23 & 31, 6pm, free (donations encouraged) with registration at Heidi Duckler Dance.
Before the hood
Before In the Heights and Hamilton, Lin-Manuel Miranda teamed with Thomas Kail and Anthony Veneziale, creating the street dance and improvisation infused Freestyle Love Supreme. That early effort gets a full stage production at Pasadena Playhouse, 39 S. El Molino Ave., Pasadena; opens Tues.-Fri., 8pm, Sat., 2 & 8pm, Sun., 2 & 7 pm, thru Sun., Aug. 7, $34-$106. Pasadena Playhouse.
Come and cumbria
The popular summer series continues with Dance DTLA Cumbria. A free lesson is followed by open dancing. Come to dance or to enjoy the music and free show. Music Center, Jerry Moss Plaza, 135 N. Grand Ave., downtown; Fri., July 22, 7-11pm, free. Music Center.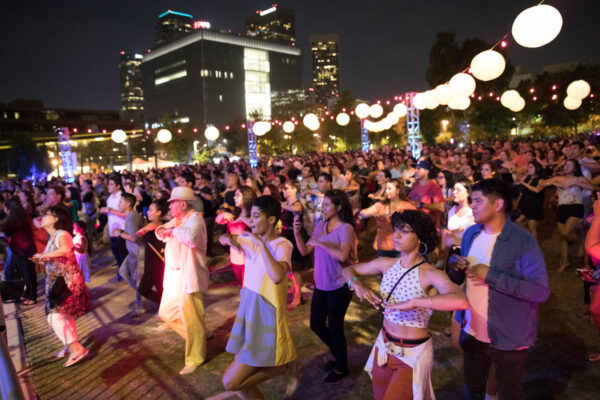 A Peek at Next Week
Lineage Dance A New Day: Honoring 40 Years of HIV/AIDS at Lineage Performing Arts Center, 920 E. Mountain Ave., Glendale; Sun., July 1, 3 & 7pm, Tues., Aug. 2, 7pm, $25, $15 seniors/students. Lineage Dance.
Launch: LA's Taliha Abdiel and DaEun Jung at LA Dance Project studios, 2245 E. Washington Blvd., Arts District;  Sat.-Sun., July 30-31, 4 & 8pm, $20, $15 students. OvationTix.
National Choreographers Initiative at Irvine Barclay Theatre, 4242 Campus Dr., Irvine; Sat., July 30, 8pm, in person: $45, livestream: $20.  The Irvine Barclay.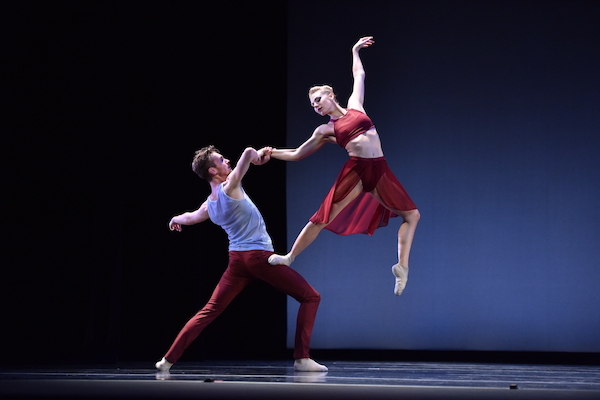 Compañia Chicanas Gitanas in NOCHES FLAMENCAS in East Los Angeles at the Courtyard Theater, LA Music & Art School, 3630 E 3rd St., Boyle Heights; Fri.-Sun., July 29-31, 8pm, & Fri.-Sat., Aug. 26-27, 8pm. Humanitix.
Oguri & Andrés Corchero in Flower of the Season 2022 at Electric Lodge, 1416 Electric Ave., Venice; Sat., July 30, 8pm, Sun., July 31, 4pm, free. Eventbrite.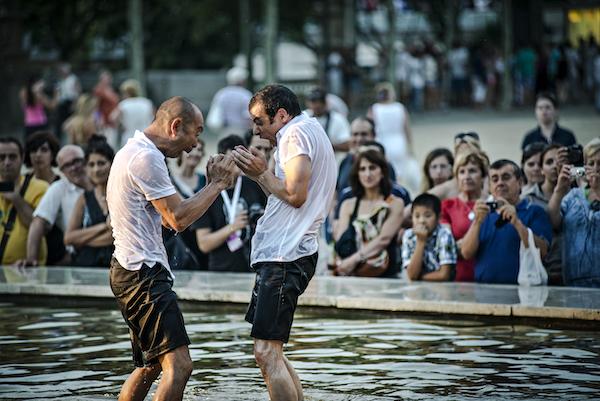 The Getty 25: Celebrates Wilmington at Banning Park, 401 E. M St., Wilmington; Sat.-Sun., July 30-31, 11am-5pm, free.  Avalon Arts and Cultural Alliance.
Max 10 at Electric Lodge, 1416 Electric Ave., Venice; Mon., Aug. 1, 7:30pm, $10. Electric Lodge.
Olivia Mia Orozco's The Messenger at Laurie Shapiro Gallery, Lacy Studio Lofts, 2684 Lacy St., Lincoln Hghts.; Sun., July 31, 5 & 7pm, $49. Eventbrite.
Dance DTLA Argentine Tango at Music Center, Jerry Moss Plaza, 135 N. Grand Ave., downtown; Fri., July 29, 7-11pm, free. Music Center.