Choose to wander among five decades in Pasadena, contemporary ballet in Santa Monica, demystification in Sylmar, South Asian dance in West Hills, flamenco in Long Beach and Malibu, more about Eva Perón in Santa Barbara, more SoCal dance this week and a peek at next week.
Live This Week
Feelin' Wheeldon
Later this month, a full-length story ballet from choreographer Christopher Wheeldon arrives in Orange County, but first Los Angeles Ballet presents a trio of Wheeldon's abstract works in Three Christopher Wheeldon Ballets. The program includes a reprise of Ghosts presented last year, along with two LAB premieres, Fool's Paradise and Morphoses. LAB's new artistic director Melissa Barak brings an understanding of Wheeldon's liquid choreographic style from her time as a dancer in his ballets. The Broad Stage, 1310 11th St., Santa Monica; Thurs.-Sat., March 16-18, 7:30 pm, $84-$137, $76-$124 seniors, students, military & children. Los Angeles Ballet.
A move to Rancho Cucamonga
Developed over seven years, Inland Pacific Ballet presents  LilYpada, combining musical theater and ballet. Choreography is credited to Zaylin Cano, Joshua Collins, Brandon J, and Michael Milligan. Lewis Family Playhouse, 12505 Cultural Center Drive, Rancho Cucamonga; Sat.-Sun., March 11-12, 2 pm, $29-$62. City of Rancho Cucamonga.
Not a mystery
For more than four decades, Benita Bike's DanceArt has made its mark presenting modern dance in untraditional settings with the goal of demystifying the process of creating dance. This week Bike and her all-female troupe are in the Valley. In addition to dancing two works, the event offers the audience a chance to share their thoughts. Mission College, AMP Theater, 13356 Eldridge Ave., Sylmar; Thurs. March 16, 7 pm, free. Benita Bike's DanceArt.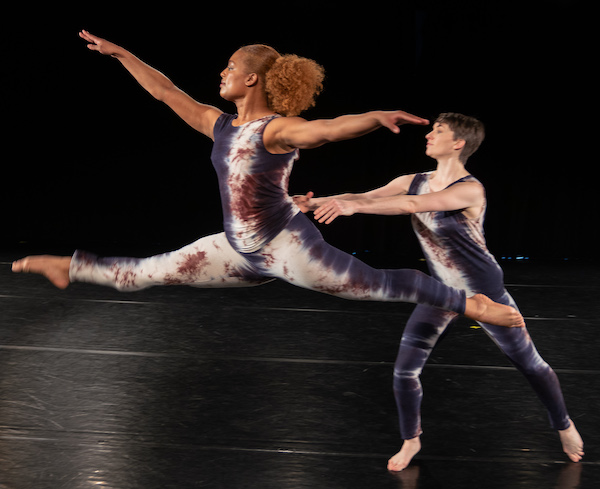 Take five
Five companies bring a variety of dance from India in Los Angeles Indian Dance Fest 2023. Performers include dancers from Navarasa Dance Theater, Shakti of Bharathanatyam, Pamini Sirish, Kathak Kala Academy, and Soorya Foundation Ensemble. At De Toledo High School, 22622 Vanownen St. West Hills; Sat., March 11, 3 pm, free. Soorya Foundation.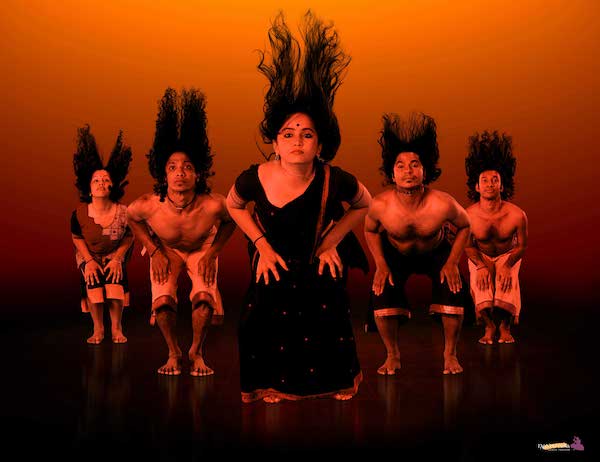 Another about Eva
First there was the musical Evita, now choreographer Annabelle Lopez Ochoa has created Doña Perón, a ballet about Eva Perón for Ballet Hispánico. At the Granada Theatre, 1214 State St., Santa Barbara; Sat., March 11, 8 pm, $41-$71. UCSB.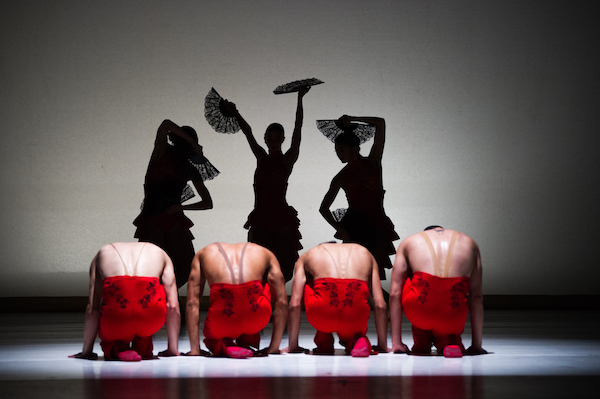 Who's in the saddle?
After his well received choreography for Long Beach Opera's 2021 production of Les Enfants Terribles, choreographer/dancer Chris Emil returns for The Horse. With a score/soundscape by Cody Perkins and vocals by Alexis Vaughn, the work considers a Vodun religious tradition describing someone possessed and ridden by a deity. Rancho Los Cerritos, 4600 Virginia Rd., Long Beach; Sat.-Sun., March 11-12, 7:30 pm, $55-$125. Long Beach Opera.
What is time?
Members of Lineage Dance join actors, singers, and other performers in a Matter of Time. The immersive performance time travels from the 1950s to 2000 with audience members electing to move back or forward through the decades as the performers lead through various rooms and decades. Lineage Performing Arts Center, 920 E. Mountain St., Pasadena: Sat.-Sun., March 11-12, Tues., March 14 & Thurs., March 16, 7 pm, $40, $25 student & senior. Lineage Performing Arts Center.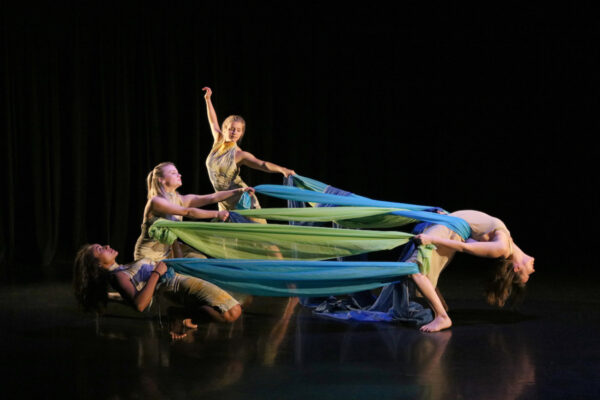 They're back!
Perhaps in light of current U.S./China tensions, the touring showcase Shen Yun 2023 returns with the subtitle "China before Communism." The highly produced events promising to survey five centuries of Chinese culture features lavish costumes and sets, a live orchestra, plus acrobatic dancing that can dazzle. The SoCal tour moves to Claremont, Thousand Oaks, Long Beach, and Northridge. Bridges Auditorium, Pomona College, 450 N. College Way, Claremont; Fri., March 10, 7:30 pm, Sat., March 11, 2 & 7:30 pm, Sun., March 12, 1 pm, $80 $165. Also at Thousand Oaks Civic Arts Plaza, 2100 E. Thousand Oaks Blvd., Thousand Oaks; Tues., March 14, 7:30 pm, Thurs., March 16, 2 & 7:30 pm, $80-$180. Also at Long Beach Terrace Theater, 300 E. Ocean Blvd., Long Beach; Sat., March 18, 2 & 7:30 pm, Sun., March 19, 1 p.m., $80 to $200. Also at the Soraya, Cal State University Northridge, 18111 Nordhoff St., Northridge; Tues., March 21, 7:30 pm, Wed., March 22, 2 & 7:30 pm, $90-$180.  complete listing of SoCal appearances at Shen Yun.
Post-Modern History, Live
Several of the notable figures who emerged from the Post Modern dance era centered at New York City's Judson Church in the 1960's left and came to SoCal. Rudy Perez and Simone Forti are among those NY transfers who became forces on the LA dance scene and now have éminence grise status here. Forti's oeuvre and the materials that fueled them are the focus of Simone Forti, the first museum exhibit to survey what she produced. The three-month exhibit includes live performances of Dance Constructions, one of her landmark works from 1961. Sarah Swenson, a known LA choreographer and long-time associate of Forti, acted as Performance Coordinator for this project and Forti's Dance Constructions presented throughout the exhibition, were staged by Carmela Hermann Dietrich. Hermann Dietrich and Forti have a relationship dating back to 1989 that includes improvised duets, the most recent of which, in 2017, was at Highways Performance Space.The exhibit also includes Forti's sculptures, videos, drawings, and notebooks. Dance Constructions at MOCA Grand Avenue (Museum of Contemporary Art), 250 S. Grand Ave., downtown; Exhibit runs to Sun., April 2. Performances of Dance Constructions performed Thurs., 3:30, 4:45, 6:00, & 7:15 pm, Sat. & Sun., 12:30, 1:45, 3:00, & 4:15 pm, throughout the exhibit run, free with timed museum admission. MOCA.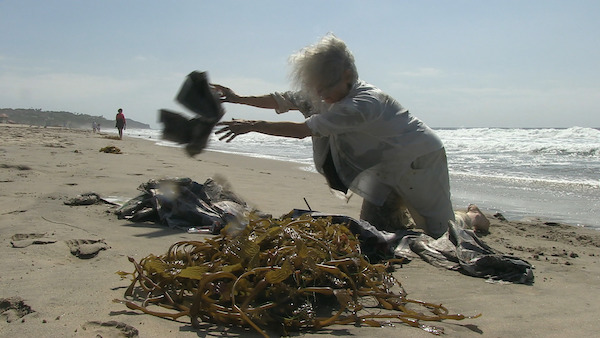 A Peek at Next Week
Flamenco Vivo Carlota Santana at Carpenter Performing Arts Center, Cal State University Long Beach, 1250 Bellflower Blvd., Long Beach; Sat. March 18, 8 pm, $45. Carpenter PAC. Also at Smothers theatre, 24255 Pacific Coast Hwy., Malibu; Tues., March 21, 8 pm, $25-$50, Pepperdine University.
Imprints Dance Company in Let Us Bleed, Then Heal at Stomping Ground LA, 5453 Alhambra Ave., El Sereno; Sat., March 18, 7:30 pm, Sun., March 19, 2:30 pm, $25-$45. Imprints Dance Company.
A Celebration of Raven Wilkinson at Ebell Club of Los Angeles, 743 S. Lucerne Blvd., Hancock Park; Sun., March 19, 4 pm, $25. City Ballet of LA, or Eventbrite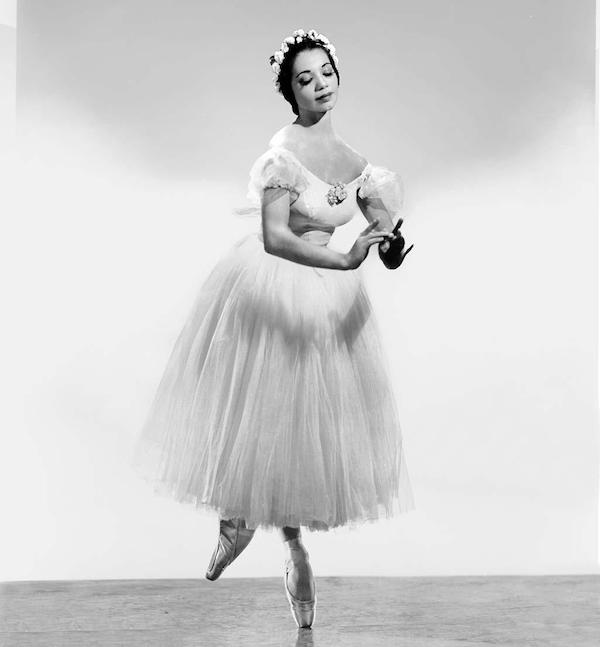 The White Feather: A Persian Ballet Tale at Irvine Barclay Theater, 4242 Campus Dr., Irvine; Wed., March 22, 7 pm, $35-$135. Irvine Barclay Theater.
Los Angeles Choreographers & Dancers  at Culver City Senior Center, 4095 Overland Ave., Culver City; Sat., March18, 1:30 pm, free. Los Angeles Choreographers & Dancers.
Festival Ballet in Swan Lake. At Irvine Barclay Theater, 4242 Campus Dr., Irvine; Sat., March 18, 7 pm, Sun., March 19, 2 pm, sold out. Festival Ballet.
Diavolo Architecture in Motion-Veterans Project in This is Me: Letters from the Front Lines. Streaming Sat., March 18, 5 pm, $20. Diavolo.
Dance Notes
Discounted tickets too are now available for Greater LA Theatre Week (March 13-26). Technically, the effort offers discounted tickets to live stage productions encourage audience return to see live theater in these post pandemic times. Lots of the show are musicals with everything from a little to lots and lots of dancing. With participating theaters in LA and Orange Counties, including the major houses and many award-winning smaller venues, this is an opportunity to get out and catch a show, see some great dancing along the way, and maybe not too far away. A complete list at Theatre Week.

this is an ad space