A world premiere in Hollywood helps feed seniors, a U.S. premiere mulls the risks of chocolate in Costa Mesa, a diverse dance festival goes al fresco in Leimert Park, ballet solos dissected downtown, dance solos spice a theatre fest in Hollywood, more SoCal dance this week (March 24 to 30) and a peek at next week.
Live This Week
Did someone say chocolate?
Like Water for Chocolate,  Laura Esquivel's revered book about thwarted lovers, magical realism, and emotion-charged cooking enthralled readers. The 1992 film version ignited more fans, including celebrated British choreographer Christopher Wheeldon whose full-length ballet version that American Ballet Theatre premieres here this week. Developed as a co-production by ABT and Britain's Royal Ballet where Wheeldon is Artistic Associate, the world premiere was in London  but SoCal gets the U.S. premiere with a live orchestra (New York doesn't see it until June, further solidifying ABT's SoCal presence). While the ballet plot departs from the book, the central, thwarted love story of Tita and Pedro remains the pulse of the ballet as does Tita's otherworldly gift of imbuing her emotions into others through her cooking. In interviews, Wheeldon explained the rough translation of the title refers to something "boiling over" which is one way to describe the finale of the ballet. Segerstrom Center for the Arts, 600 Town Center Dr., Costa Mesa; Wed.-Sat., March 29-Sat., April 1, 7:30 pm, Sat. & Sun., April 1-2, 2 pm., $29-$250. SCFTA.

Celebrating 10 outside
With sister festivals now in Phoenix and Joshua Tree, the original BlakTinx Festival in LA celebrates its 10th anniversary. Led by Licia Perea, this year's fest showcases ten Black and Latinx choreographers including Edgar Aguirre, Stephen & Aisha, Ysaye Alma, Nadia Calmet, Angel Castro, Tori Christi, G'Bari Giliam & Shantal Urena, Mari Maria, and Diana Toledo. Blankets and folding chairs are suggested. The festival founder and director Perea is being honored the night before by the LA Women's Theatre Festival for her "contributions fostering non-traditional and multicultural" works. Festival at Leimert Park Plaza, 4395 Leimert Blvd., Leimert Park; Sat., March 25, 4 pm, free. BlakTinx Festival.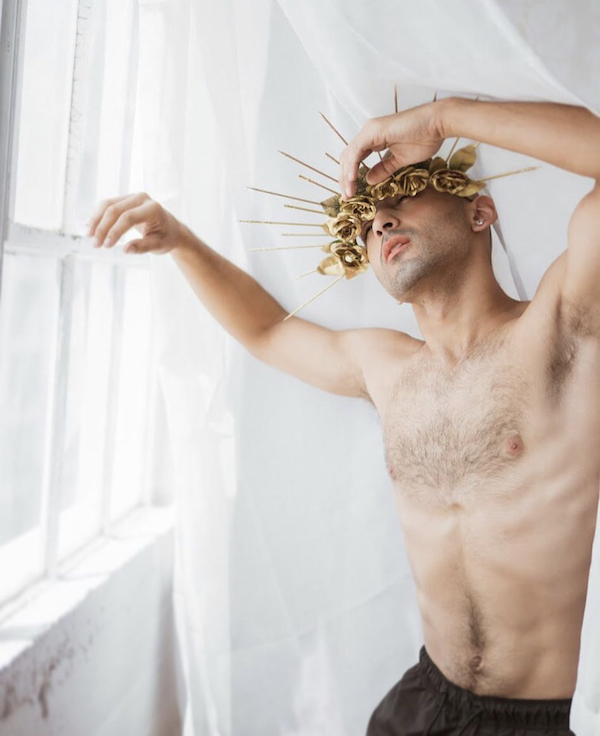 Dance to feed souls and stomachs
In Abbale, Bodies in Play artistic director/choreographer Andrew Pearson brings a trio of true tales of fatherly relationships crossing different eras and cultures. Responding to ongoing food insecurity among LGBTQ seniors, the event also is a "food raiser" with attendees invited/encouraged to bring canned, dried, and other items. Full list of appropriate food donations is at the website.  After these performances, the show moves on to San Francisco for a run. The Broadwater Main Stage, 1076 Lillian Way, Hollywood; March 30-31, April 1, 8 pm, $20-$40 Bodies In Play.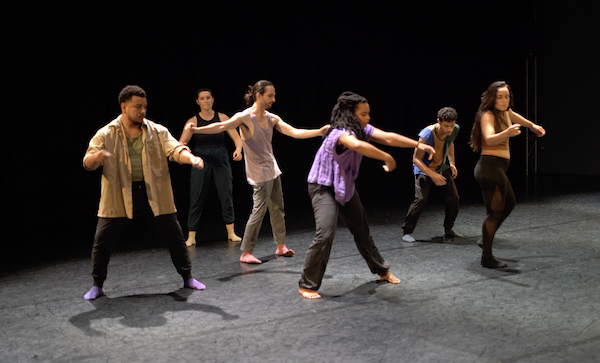 First position, please
In one of its intermittently recurring programs, American Contemporary Ballet offers Dancing School in which multiple dancers perform a ballet solo which is then critiqued and discussed. The afternoon also includes a conversation with sculptor David Simon. At ACB Studios, Two California Plaza, 350 S. Grand Ave., Suite 2850, downtown; Sun., March 26, 2 pm, $55-$95.  American Contemporary Ballet.
Going solo
Among the theater performers presented by this year's LA Women's Theatre Festival are several solo dance artists, including Lynn Jassem, Vannia Ibarguen, Juli Kim and Vyshnavi Aysola. At Barnsdall Gallery Theatre, 4800 Hollywood Blvd., Hollywood; Lynne Jassem (Fri., March 24, 8 pm), Vannia Ibarguen (Sat., March 25, 3 pm), Juli Kim, Vyshnavi Aysola, and Jassem (Sun., March 26, 7 pm). $20. LA Women's Theatre Festival.
Out is not over
In this event celebrating the Persian new year, The White Feather: A Persian Ballet Tale, mixes history and resistance through a tale of the dismantling of Iran's ballet with the rise of current regime and the struggle for art ever since. Irvine Barclay Theater, 4242 Campus Dr., Irvine; Wed., March 22, 7 pm, $35-$135. Irvine Barclay Theater.
Bring in the clowns
Emerging from pandemic-induced financial chaos, Cirque du Soleil returns with Corteo. The clown-themed show promises the extravagant, often breath-taking mix of acrobats, gymnasts, and yes, clowns, that made this cirque, the one by which all others are measured.  Microsoft Theater, 777 Chick Hearn Ct., downtown; opens Fri., March 24 7:30 pm to Sun., April 30, 1 & 5 pm, (see website for full list of performances and times), $45-$115. Microsoft Theater.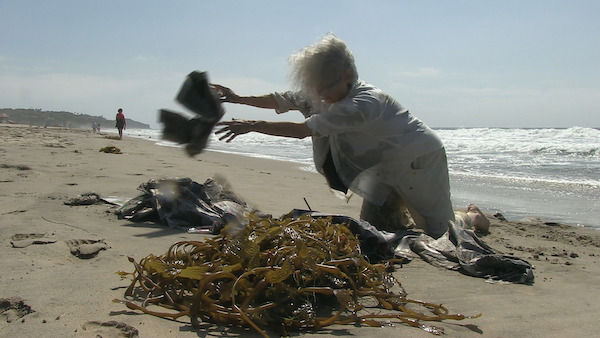 Post-Modern History, Live
Several of the notable figures who emerged from the post modern dance era centered at New York City's Judson Church in the 1960's left and came to SoCal. Rudy Perez and Simone Forti are among those NY transfers who became forces on the LA dance scene and now have éminence grise status here. Forti's oeuvre and the materials that fueled them are the focus of Simone Forti, the first museum exhibit to survey what she produced. The three-month exhibit includes live performances of Dance Constructions, one of her landmark works from 1961. Sarah Swenson, a known LA choreographer and long-time associate of Forti, acted as Performance Coordinator for this project and Forti's Dance Constructions presented throughout the exhibition, were staged by Carmela Hermann Dietrich. Hermann Dietrich and Forti have a relationship dating back to 1989 that includes improvised duets, the most recent of which, in 2017, was at Highways Performance Space.The exhibit also includes Forti's sculptures, videos, drawings, and notebooks. Dance Constructions at MOCA Grand Avenue (Museum of Contemporary Art), 250 S. Grand Ave., downtown; Exhibit runs to Sun., April 2. Performances of Dance Constructions performed Thurs., 3:30, 4:45, 6:00, & 7:15 pm, Sat. & Sun., 12:30, 1:45, 3:00, & 4:15 pm, throughout the exhibit run, free with timed museum admission. MOCA.
A Peek at Next Week
Megan Doheny and Luca Renzi + Mike Tyus LA Dance Project: 2023 Launch at LA Dance Project studios, 2245 E. Washington Blvd., Arts District; Fri.-Sat., March 31-April 1, 8 pm, Sun., April 2, 2 & 6 pm,$20, $15 students. LA Dance Project tickets.
LA International Flamenco Festival at Redondo Beach Performing Arts Center, 1935 Manhattan Beach Blvd., Redondo Beach; Sat.-Sun., April 1-2, 8 pm, $45-$165. Kalakoa Entertainment.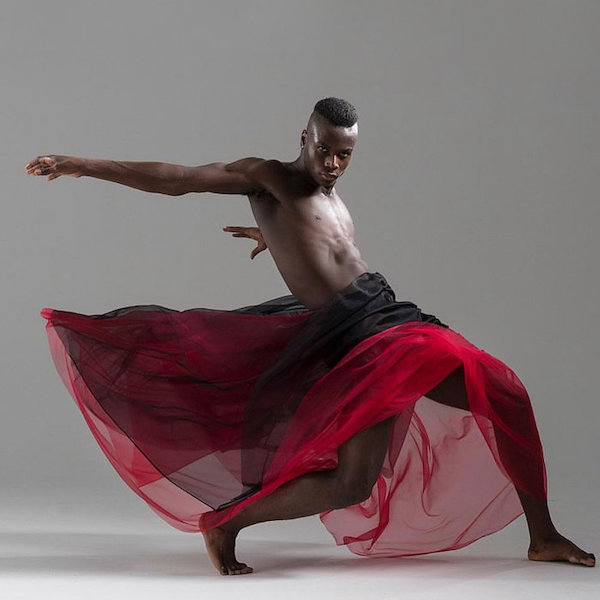 BalletRED in Shades of RED at Athletic Garage, 121 Waverly Dr., Pasadena; Fri.-Sat., March 31-April 1, 7:30 pm, Sun., April 2, 5:30 pm, $65. BalletRED.
Max 10 Electric Lodge, Scott Kelman Theater, 1416 Electric Ave., Venice; Mon., April 6, 7:30 pm, $10. Electric Lodge.
Dance Notes
Postponed
The celebrated Spanish guitarist Paco Peña, scheduled to perform on April 1 at the Luckman Fine Arts Complex, has been postponed to 11-4. Info at Luckman Fine Arts Complex.
A costume clear out
After 18 years, LA Contemporary Dance Company is having a clear-out, a one-day sale of costumes accumulated over LACDC's two decades of performances. Items will range in price from $1 – $20.  Credit card or cash only.  Bags will not be available on site so shoppers are advised to bring reusable bags. Sale at Stomping Ground, 5453 Alhambra Ave., El Sereno; Fri. March 31, 3 pm to 7 pm, RSVP requested from LA Contemporary Dance Company.
Choreography fest deadline
This year's Versa Style Street Dance Festival (the 18th) covers two days, May 27 and 28. Day one is filled with street dance battles, day two with a theater showcase. Organizers are accepting applications from local artists for that second day of theater showcases. Deadline is March 27, 10 pm.  Info and application at Versa Style Street Dance Festival.
And another fest deadline
The SoCal Dance and Choreography Festival 2023 is accepting application for the July 2023 event. Organizers are looking for innovative choreography in ballet, contemporary, hiphop, jazz, ethnic, cultural, and other dance forms. Apply online before the March 31, 11 pm deadline. Info and application at SoCal Dance and Choreography Festival.