Jazz dance celebrated in Hancock Park, new choreography in Irvine and the Arts District, flamenco in East LA, a Butoh reunion in Venice, contemporary dance in a Lincoln Heights gallery and garden, more SoCal dance this week and a peek at next week.
Live This Week
New dance #1
Artistic director Molly Lynch is always the first to remind the audience that the four new works presented at the National Choreographers Initiative (NCI) are not finished ballets, but the product of four intense weeks with four curated choreographers exploring movement possibilities with 16 dancers with the result presented for a single, invariably sold-out performance. Despite that caution, since its 2004 beginning, NCI has presented 64 works, roughly half of which have moved into the repertoire of professional ballet and contemporary dance companies. This year, Lynch again has assembled a quartet of choreographers: Emily Adams, Leland Charles, Jennifer Hart, and Gina Patterson to work with dancers drawn from U.S. ballet companies. Last year NCI expanded its audience, adding a livestream option that is available again this year. Whether live or live-streamed, NCI has built a deserved national reputation as an incubator for contemporary ballet. Irvine Barclay Theatre, 4242 Campus Dr., Irvine; Sat., July 30, 8pm, in person: $45, livestream: $20. Irvine Barclay Theatre.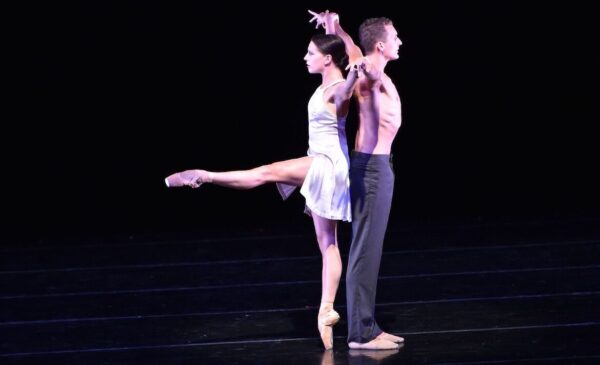 New dance #2
With its Launch LA project, LA Dance Project has provided two emerging talents with three weeks of studio space, monetary support, and now a performance platform for each to develop new work. Taliha Abdiel's Echo's Answers is a multi-media consideration of CIA efforts in the 1980s focused on expanding human consciousness.  DaEun Jung's Norri draws on Korean folk dance and the Korean word for play. LA Dance Project Studios, 2245 E. Washington Blvd., Arts District;  Sat.-Sun., July 30-31, 4 & 8pm, $20, $15 students. OvationTix.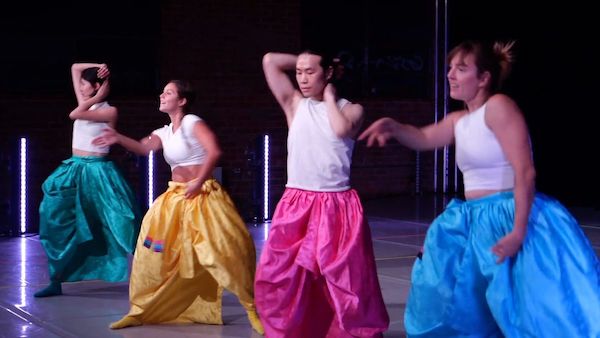 There will be jazz hands
More than a dozen big name choreographers including Mandy Moore, Ryan Heffington, Liz Imperio, Marguerite Derricks, Michael Rooney, Hector Guerrero, Al Blackstone, and Tyce Diorio answered the call from choreographer Jackie Sleight. The reason? Full Circle, a one-night event with current jazz dance creators celebrating jazz dance legends and recreating works from some of those legends on today's talent. Some dancemakers are familiar from their film work, others from television and music videos. All know how to move dancers and move an audience. And it's in a good cause. Proceeds will benefit a non-profit group that financially assists dancers with cancer who lack medical coverage. Wilshire Ebell Theatre, 743 S. Lucerne Blvd., Hancock Park; Thurs., July 28, 7:30pm, $35-$40. LA Dance Magic.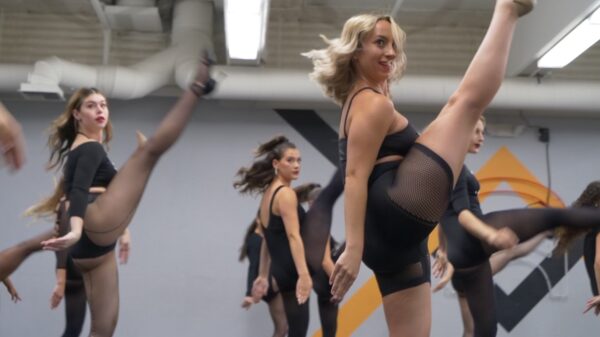 When a pandemic gets personal
While Covid variates and Monkeypox extends its grip, Lineage Dance offers in A New Day: Honoring 40 Years of HIV/AIDS. The work looks back at four decades of public awareness, medical research, struggle, and loss that brought a different scourge to heel (and heal). The stories and memories of that time and those lost perhaps hold out hope in confronting the new health challenges. Lineage Performing Arts Center, 920 E. Mountain Ave., Glendale; Sun., July 1, 3 & 7pm, Tues., Aug. 2, 7pm, $25, $15 seniors/students. Lineage Dance.
A percussive trio
Dancers Briseyda Zarate, Vanesa Albalos, and Tiana Alvarez are familiar names on local tablaos. The dynamic trio join forces for Compañia Chicanas Gitanas' NOCHES FLAMENCAS in East Los Angeles. They get help from singer Antonio de Jerez, guitarist Jose Tanaka, and percussionist Gerardo Morales. Courtyard Theater, LA Music & Art School, 3630 E 3rd St., Boyle Heights; Fri.-Sun., July 29-31, 8pm, & Fri.-Sat., Aug. 26-27, 8pm, $29-$39. Humanitix.
Together again, finally
After a last minute postponement due to minor surgery, the reunion of LA-based Oguri and long-time Spanish collaborator Andrés Corchero finally takes the stage in Flower of the Season 2022. In The Body as Evidence, the two simpatico performers consider the book-burning society in Ray Bradbury's Fahrenheit 451. Electric Lodge, 1416 Electric Ave., Venice; Sat., July 30, 8pm, Sun., July 31, 4pm, free with reservation at Eventbrite.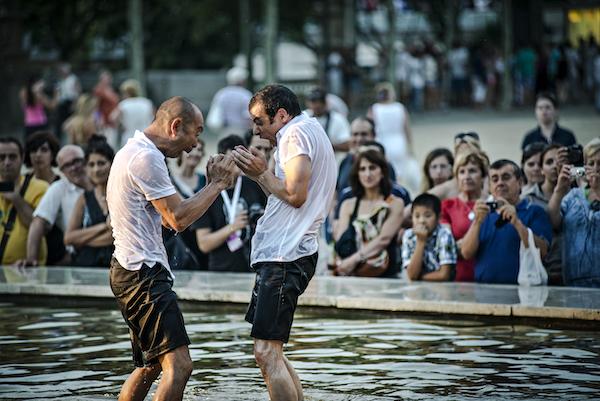 How does your garden grow?
The immersive dance performance begins inside an art installation then moves through a garden in collaborators Olivia Mia Orozco and Julienne Mackey's The Messenger. The work draws on Native American creation folktales and agricultural mythology. Laurie Shapiro Gallery, Lacy Studio Lofts, 2684 Lacy St., Lincoln Heights.; Sun., July 31, 5 & 7pm, $49. Eventbrite.
A telling novella
Filmed in West Hollywood neighborhoods with a large Russian-Jewish population, Heidi Duckler Dance's latest project Counter Intelligence: The Story of Sister Alyonushka and Brother Ivanushka. is an episodic, danced, telenovela that retells a Russian folktale. A few years back, Duckler and her troupe presented a telenovela project that traveled throughout metro L.A. , each installment unfolding at a different venue. This time, Duckler and her assembled dancers, actors, musicians and writers take the danced story viral, screening each part live and for free on Youtube, Facebook, and Twitch. The adventure began earlier this summer with streamed installments and over the last two weeks more episodes streamed. Another new episode this  Sunday precedes the finale on August 14 which will screen both online and live at the company's downtown home in the Bendix Building.)One can catch up or refresh the recollection with the first episodes available at the website. Dancers include Andrea Burr, Rebekah Denegal, Darrel "Friidom" Dunn, Raymond Ejiofor, William Jay Ylvisaker, and Ching Ching Wong. Online on Facebook, YouTube & SwitchTV, Sun., July 31, 6pm, free (donations encouraged) with registration at Heidi Duckler.
Airborne
Now they are Acrobuffos, but Seth Bloom and Christina Gelsone started in dance. Then the possibilities in ravenous balloons, floating fabric, and umbrella juggling grabbed their attention and became signature antics in Airplay, the part clowning, part acrobatics show the pair brings to town for some mid-summer fun. The Broad Stage, 1310 11th St., Santa Monica; Thurs.-Fri., July 28-29, 7:30pm, Sat., July 30, 2 & 5pm, Sun., July 31, 11am & 2pm, $35-$45.  The Broad Stage.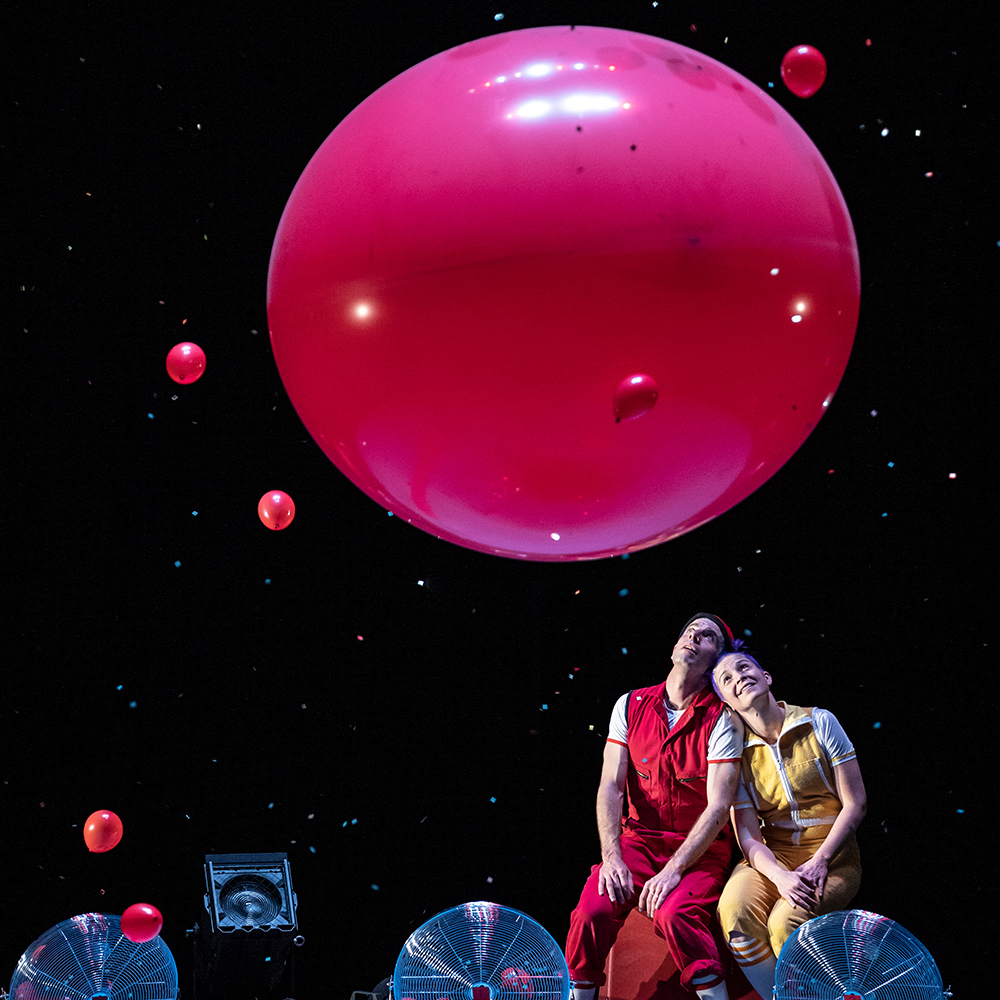 Before the hood
Before In the Heights and Hamilton, Lin-Manuel Miranda teamed with Thomas Kail and Anthony Veneziale, creating the street dance and improvisation infused Freestyle Love Supreme. That early effort gets a full stage production at Pasadena Playhouse, 39 S. El Molino Ave., Pasadena; opens Tues.-Fri., 8pm, Sat., 2 & 8pm, Sun., 2 & 7 pm, thru Sun., Aug. 7, $34-$106. Pasadena Playhouse.
Untangling the tango
The popular summer series continues with Dance DTLA Argentine Tango. A free lesson is followed by open dancing. Come to dance or to enjoy the music and free show. Music Center, Jerry Moss Plaza, 135 N. Grand Ave., downtown; Fri., July 29, 7-11pm, free. Music Center.
Heading to the harbor
Two days of free performances as the Getty Center's traveling festival moves south toward the SoCal harbor for The Getty 25: Celebrates Wilmington at Banning Park, 401 E. M St., Wilmington; Sat.-Sun., July 30-31, 11am-5pm, free. Avalon Arts and Cultural Alliance.
Taken to the max
Ten performers, each with ten minutes on stage, is the recipe for the long-running Max 10. This edition of the mostly monthly showcase features an eclectic line-up including Jacket Stang, Kaizen, Margarita Franco, Douglas LaMarche, Karim Shuquem, Cheryl Fidelman, GianCarlo Canale, W.D. Woodcock, and Eddie Ed O'Brien. Discussion and reception follows. Electric Lodge, Kelman Theatre, 1416 Electric Ave., Venice; Mon., August 1, 7:30pm, $10. Electric Lodge.
A Peek at Next Week
High Voltage at Electric Lodge, 1416 Electric Ave., Venice; Fri., Aug. 5, 8pm, $10. Electric Lodge.
Ballet Project OC at Brea Curtis Theatre, 1 Civic Center Circle, Brea; Sat., Aug. 6, 3 & 7pm, $35. Also a livestream option. Curtis Theatre.