Acidized Alice downtown, diasphora considerations in Glendale, garden dance in Costa Mesa and Willowbrook, contemporary dance in Hancock Park, El Sereno, Pasadena, and Glassell Park, more SoCal dance this busy week (May 19-25 ), and a peek at next week.
Live This Week
Beware the red queen
Led by the phenomenally inventive Moses Pendleton, the dancer/illusionists who comprise MOMIX apply their mesmerizing skills to Alice, an arresting riff on Lewis Carroll's Alice in Wonderland. The Music Center, Ahmanson Theater, 135 N. Grand Ave., downtown; Fri.-Sat., May 19-20, 7:30 pm, Sun., May 21, 2 pm, $20-$87. Music Center.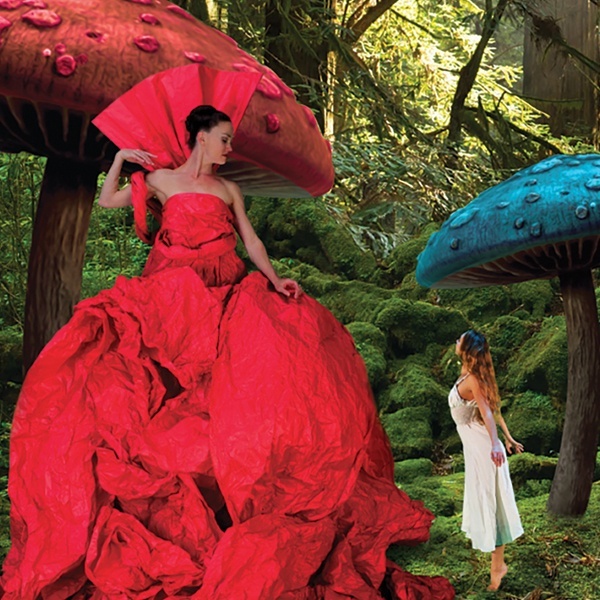 Consider the connections
He still is sought after for his outsized dance skills, but since 2014, when he began his company Bernard Brown/bbmoves, Brown's attentions have shifted to include choreography.  He particularly has focused as he tells it: "on melding African Diasporic movement and postmodern sensibilities." This performance includes a first look at Mason, paying homage to groundbreaking philanthropist and midwife Biddy Mason along with Bricks, Sugar and Box, and excerpts from Processing Sugar Notes. This closes this year's dance series curated by Jamie Nichols. Brand Library & Art Center, 1601W. Mountain St., Glendale; Sat., May 20, 5 pm, free. Brand Library.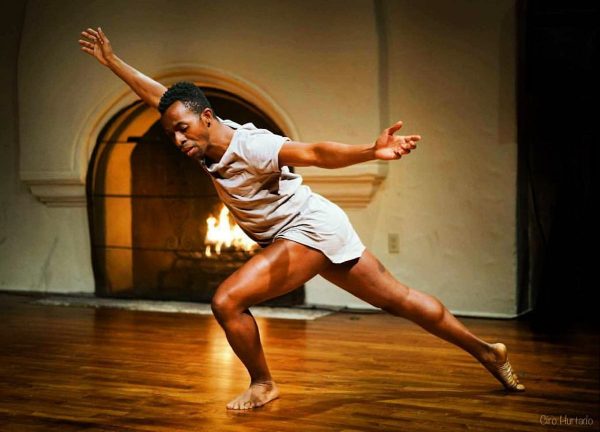 Going all CAPS
Under the banner THRESHHOLDS, this program from Nancy Evans Dance Theatre reprises IMPRINT, originally performed at Norton Simon Museum along with three new works considering war's indiscriminate destruction, pondering the deep effect involved in confronting change, and taking inspiration from a 1919 satire written by Rose Macaulay. ARC Pasadena, 1158 E. Colorado Blvd., Pasadena; Sat., May 20, 8 pm, Sun., May 21, 4 pm, $20. Nancy Evans Dance Theatre.
On her own
This solo performance by Ate 9 artistic director/choreographer Danielle Agami gets help from cellist Isaiah Gage and an opening act by Montay Romero and Jordan Love-strand. Live Arts Los Angeles, 4210 Panamint St., Glassell Park; Sat., May 20, Tues.-Wed., May 23-24, Fri.-Sat., May 26-27, 9 pm, $30, Flipcause.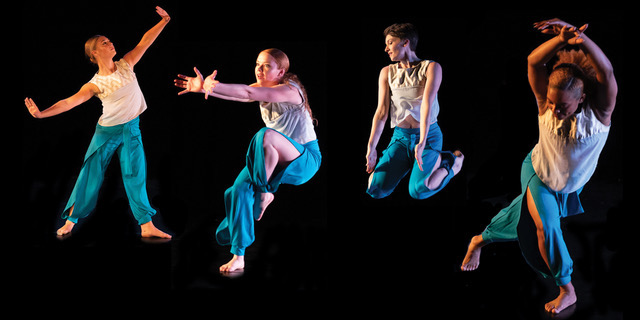 Going traditional
During most of the year, choreographer Benita Bike and her all-female troupe Benita Bike's DanceArt can be found performing in libraries, recreation centers, and other non-traditional venues performing two or three dances with a goal of demystifying dance and how it's made. Once a year, the company offers a more traditional program with an expanded program of works. This year, a quintet of Bike choreography is on the menu including the premiere of Aspects of Me. Stomping Ground LA, 5453 Alhambra Ave., El Sereno, Sat., May 20, 8 pm, Sun., May 21, 7:30 pm, $25, $20 seniors, $15 students. Benita Bike's DanceArt.
Into the garden No. 1
A reimagined baroque banquet takes inspiration from George Frederic Handel's opera Alessandro. In The Feast, the legendary Martha Graham Dance Company joins the Long Beach Opera for music, song, dance and food in a garden setting.  Noguchi Garden, Samueli Theatre, Segerstrom Center for the Arts, 600 Town Center Dr., Costa Mesa; Sat.-Sun., May 20-21, 7:30 pm, $89-$165. (sold out as of press time, but there is a waiting list). Long Beach Opera.
Into the garden No. 2
Under the banner Time for a Slow Dance, the site-specific contemporary troupe Heidi Duckler Dance presents a community arts performance in the garden of this medical center campus. This edition includes a site-specific performance by HDD, musicians led by Dwight Trible, and students from the Jacqueline Avant Children and Family Center. HDD dancers include Raymond Ejiofor, Jessica Emmauel, Sasha Rivero, Ashley "Robi' Robicheaux, and Joseph Davis. The event continues the company's relationship with the medical center community and the organization A Place Called Home. Martin Luther King Jr. Community Hospital Campus on Sat., May 20, 4:30- 6 pm, free. Heidi Duckler Dance.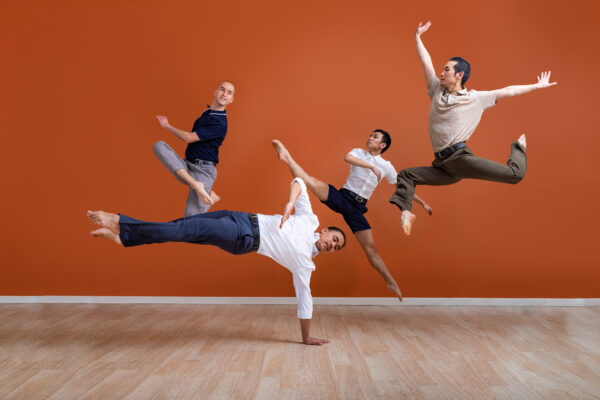 No place like it
With the theme of Home, Re:born Dance Interactive combines audience reaction along with modern dance, architecture, video projection, and music. Sugar Bank, 4414 W. 2nd St., Hancock Park; Sat., May 20, 4 & 7 pm, Sun., May 21, noon & 3 pm, $45, $35 students. Re:born Dance.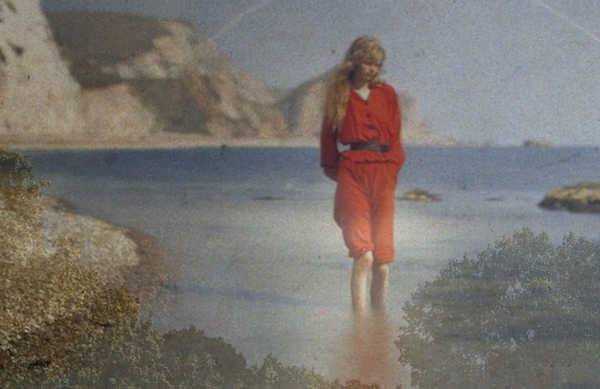 Taking the time it takes
When LA Phil unveils the world premiere of the six hour opera Stranger Love for a 28-piece orchestra, singers and dancers, LA-based Chris Emile supplied the choreography as the work morphs from opera to ballet to light show. Eleven years in development by the composer Dylan Mattingly with text from Thomas Bartscherer, the single, marathon performance comes with food trucks scheduled outside the venue during the dinner intermission. Also a chance for the conductor Liliana Blaine-Cruz and the performers to catch their breath. Walt Disney Hall, 111 S. Grand Ave., downtown; Sat., May 20, 4 pm, $20-$64. LA Phil.
Fork in the road
Choreographer/dancer Okwui Okpokwasili returns with adaku, part 1: the road opens. Teaming up with frequent collaborator the director, visual artist and sound designer Peter Born, the new work is described as the first chapter in a "speculative mythology set in a precolonial African village at a point of major upheaval." Okpokwasili's collaborators include ayfield brooks, McKenzie Frye, Audrey Hailes, Samita Sinha, Stacey Lynn Smith, and AJ Wilmore. REDCAT, 631 W. 2nd St., downtown; Thurs-Sat., May 25-27, 8:30 pm, $25, $20 students. REDCAT.
A Nutcracker riff
The musical ensemble MUSE/IQUE performs music of Duke Ellington at two sylvan venues. The concert includes selections from the Duke's jazz riff on Tchaikovsky's Nutcracker Suite danced by American Ballet Theatre principals Heman Cornejo and Skylar Brandt. The Skirball Cultural Center, 2701 N. Sepulveda Blvd., Brentwood; Sun., May 21, 7:30 pm. Also at the Huntington Library and Gardens, 1151 Oxford Rd., San Marino; Wed., May 24, 7:30 pm, $100 non-member admission includes three MUSE/IQUE shows. MUSE/IQUE.
And then it was ten
As it marks its 10th anniversary, the all-male contemporary company Pony Box Dance Theatre now boasts a base in New York City as well as a home in Long Beach. This year's Italian-themed gala features performances by the NYC company as well as local students. Private residence in Long Beach, address provided with ticket purchase; Sat., May 20, 6 pm, $80-$100. Pony Box Dance Theatre.
A community effort
Sponsored by Palm Springs Dance Project, Communities' Finest Dance Showcast brings an array of locally-based dance ensembles to the stage. Palm Springs Cultural Center, 2300 Baristo Rd., Palm Springs; Sat. May 20, 5 pm, $15, $8 students, free children under six years. Palm Springs Dance Project.
A Peek at Next Week
Alonzo King LINES Ballet in Deep River at Segerstrom Center for the Arts, 600 Town Center Dr., Costa Mesa; Sat., May 27, 7:30 pm, $39-$99. SCFTA Also at The Wallis Annenberg Center for the Performing Arts, 9390 N. Santa Monica Blvd., Beverly Hills; Fri.-Sat., June 9-10, 7:30 pm, $39-$125. The Wallis.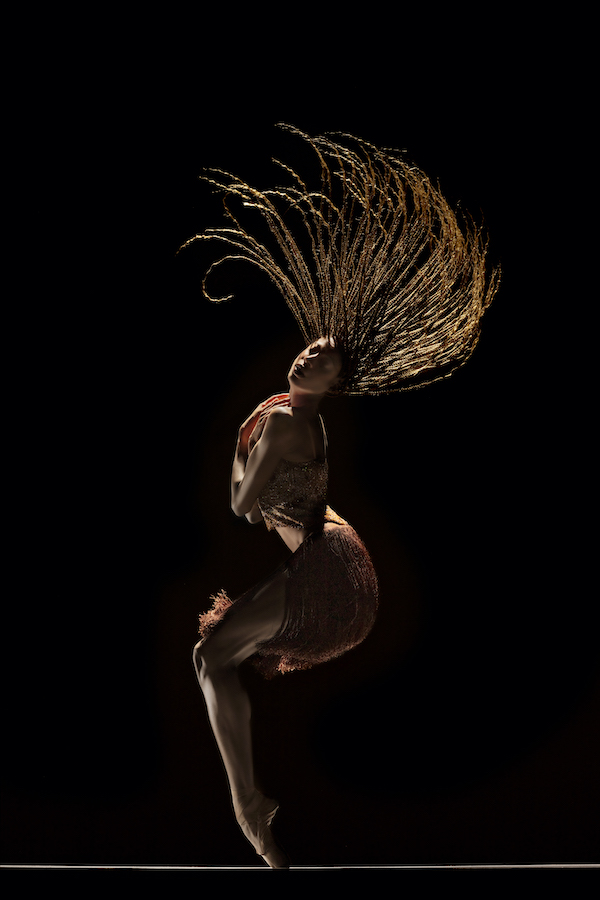 Miriam Larici & Leonardo Barrionuevo in Te Amo, Argentina at The BroadStage, 1310 11th St., Santa Monica; Sun., May 28, 11 am., $50- BroadStage.
Versa-Style Dance Company's 18th annual Hip-Hop Dance Festival at Mihran K Studios, 135 N. Victory Blvd., Burbank; Sat., May 27, 1 pm, Sun., May 28, 5 pm. Details at the website Versa-Style Dance Company.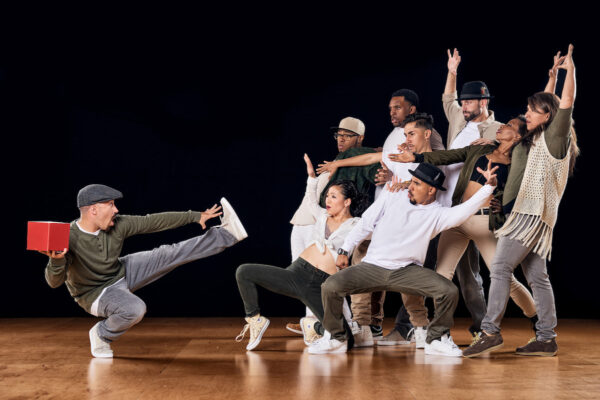 Westside Ballet Spring Soirée and Showcase at The Broad Stage, 1310 11th St., Santa Monica; Fri., May 26, 8 pm, $100-$300, Sat., May 27, 1 & 5 pm, $45. Westside Ballet Tix.
GEVORKIAN Dance Academy at Dolby Theatre, Hollywood & Highland, 6801 Hollywood Blvd., Hollywood; Sun., May 28, 7 pm, $50-$200 Dolby Theatre.