A ballet classic revisits in San Pedro, modern dance begats in Pasadena, science-based pandemic considerations in West LA, dancing quartets at a Lincoln Heights art walk, a contemporary salon downtown, street dance in East LA, flamenco in West Hollywood, plus more SoCal dance this week and a peek at next week.
Live This Week
When the quartet won't quit you
She set out to choreograph two quartets to Olivier Messiaen's Quartet for the End of Time, but Rosanna Gamson found herself drawn to create quartets to more of Messiaen's eight-part work. Never one to back away from such a self-imposed challenge, Gamson and the dancers of her Rosanna Gamson/World Wide offer a preview of their efforts at Brockus Project Dance, Brewery Art Walk, 618B Moulton Ave., Lincoln Heights; Sun., May 15, 5:30pm, free with reservation at Brown Paper Tickets.
Unmasking the connections
Under the banner Roots and Branches, works by three modern dance legends: Martha Graham, Lester Horton, and Mary Wigman, are considered with works by choreographers who branched from those esteemed roots including LA's own Bella Lewitzky, Don Martin, Viola Farber, John Pennington, Nancy McKnight Hauser, and Nancy Evans Doede. Her company, Nancy Evans Dance Theater, presents this rare and valuable chance to actual view these choreographic icons and their legacies alongside each other. ARC (A Room To Create), 1158 E. Colorado Blvd., Pasadena; Sat., May 14 & 21, 8pm, Sun., May 15 & 22, 4pm, $25, $20 seniors & students. Nancy Evans Dance Theater.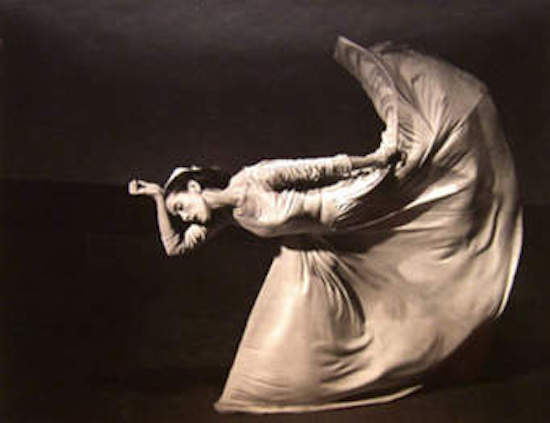 On the mend
How to heal after the trauma of Covid is tackled head on in Mending, the latest by the always clear-eyed choreographer Donna Sternberg. The choreographer and her company, Donna Sternberg & Dancers is deservedly known for pairing scientists and choreographers with often fascinating insights into the intersection of movement and science. To explore ways to mend after the shared trauma of a pandemic, Sternberg this time drew on immunologist Devavani Chatterjae's knowledge of disease ecology. The Odyssey Theater, 2055 S. Sepulveda Blvd., W.LA; Sat., May 14, 8pm, Sun., May 15, 3pm, $15 in advance, $20 at door. DS Dancers.
Going for a "Light Rain"
There was a time when the Joffrey Ballet and Gerald Arpino's choreography were regular LA visitors, not so much now. Choreographer Kenneth Walker gained permission to include the sensual pas de deux from Arpino's 1981 Light Rain in this performance by his Kenneth Walker Dance Project. Staged by Joffrey alum Cameron Blasden, the pas de deux joins new works from Allie Truax-Jackson and Walker. Alvas Showroom, 1417 W 8th St., San Pedro; Sun., May 15, 2pm, $18. Kenneth Walker Dance Project, Alvas Showroom.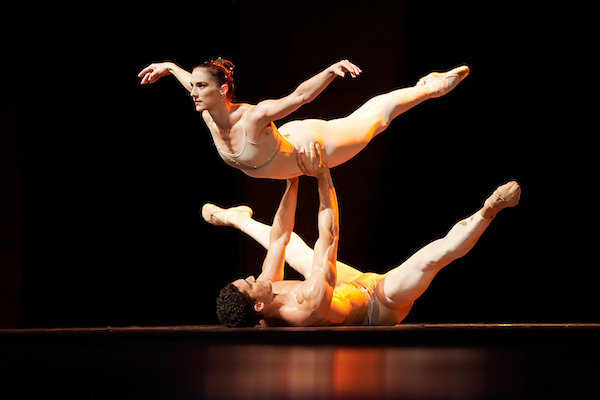 Tempting tango
Choreographer Nicolas Blanc premieres Between Angels & Demons set to music by Astor Piazzolla with members of Joffrey Ballet. Announced dancers are Christine Rocas, Derrick Agnoletti, Edson Barbosa. The dance work joins other Piazzolla tributes including Grammy-nominated violinist Philippe Quint. Irvine Barclay Theatre, 4242 Campus Dr., Irvine; Wed., May 18, 7pm, $30-$85. The Barclay.
Springtime salon
The spotlight is on dancer/choreographers Ching Ching Wong and Jobel Medina in Stories from Storage, the latest salon hosted by Heidi Duckler Dance. The evening includes installations by Mipa Shin and LaRissa Rogers along with music from Pablo Calogero, Dwight Trible, and Roberto Miranda. Heidi Duckler Dance at The Bendix Building, 1206 Maple Ave., downtown; Sun., May 15, 6pm, $15-$40. Eventbrite.
Closing the parking lot
The final public program of the Pieter Parking Space Artist-in-Residence features Vanessa Hernández Cruz in a work titled Exit? Recognizing the limited seating for the two live performances, Pieter also offers livestream options. The Box Parking Lot, 822 E. Third St., downtown Arts District; Fri.-Sat., May 13-14, 6pm, $18-$35. Pieter Performance Space.
Topical Tropicals
The female dancers and drummers of Tropicaleiza Dance and Drum Company take over the galleries under the direction of Julie Simon. This performance and a related workshop continue the annual spring dance series at Brand Library & Art Gallery, 1601 W. Mountain St., Glendale; Sat., May 14, 5pm, free. Brand Library.
Taking it to the street
One of LA's leading street dance troupes, Versa-Style Dance Company returns with its 17th Anniversary Hip Hop Festival, once more as an in-person event. In addition to workshops, Saturday's Main Event Jam & Battles is followed by Sunday's Street Dance Showcase details on the shows, workshops and how to participate at the website. Estaban E Torres High School, 4211 Dozier St., East LA; Main Event Jam & Battles on Sat. May 14, noon, $25, Street Dance Showcase on Sun., May 15, 5pm, suggested donation $10. Versa-Style Dance Company.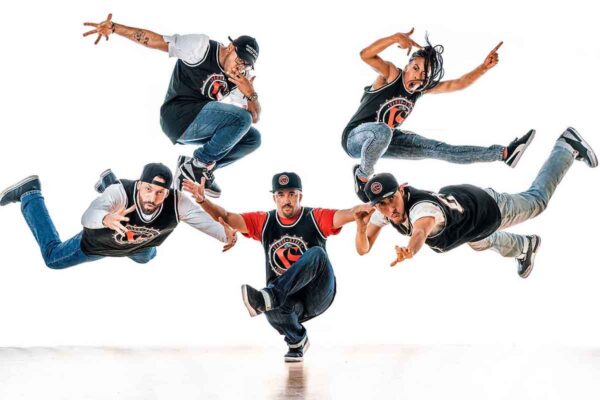 From the middle east
Dancer Devon Estrella provides the moves in this celebration of Middle Eastern dance and music. Mercado La Paloma, 3655 S. Grand Ave., downtown; Sun., May 15, 5pm, free. Yuval Ron Music.
Not just the heart will go on
Stopping off on its national tour, Seattle-based Savannah Fuentes headlines Eterno, El Flamenco Vive joined by dancer Diego Amador Jr. from Sevilla, Spain. Zephyr Theatre, 7456 Melrose Ave., West Hollywood; Thurs., May 19, 8pm, $12-$55. Eventbrite.
Brechtian amplification
Choreographer/dancer Bret Easterling returns with his microphone-armed collaborator Maxwell Transue for a reprise of Brecht at LA Dance Project, 2245 E. Washington Blvd., Arts District; Fri.-Sun., May 13-15, 8pm, $25, $15 students. LA Dance Project.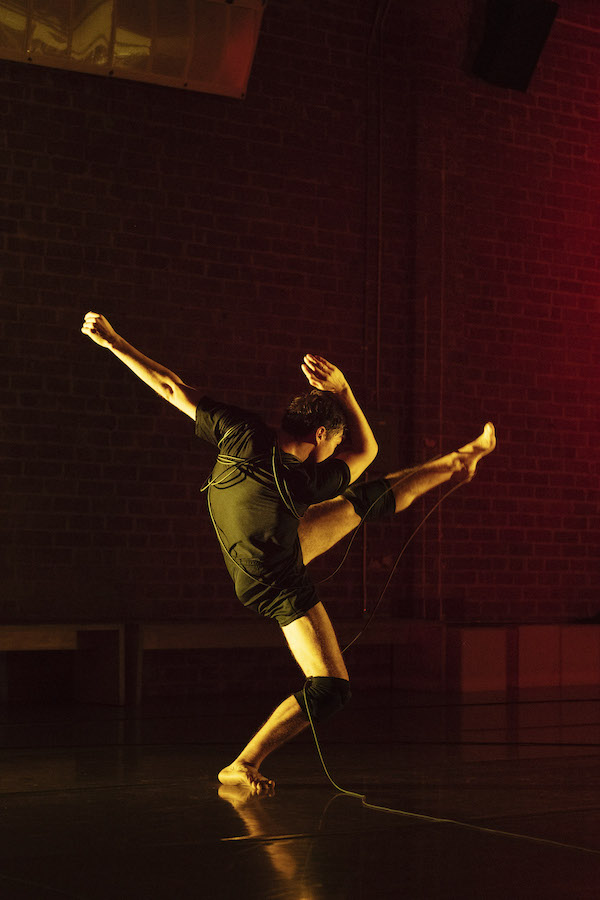 It's not just music
The Getty Center and the LA Phil's YOLA (Youth Orchestra Los Angeles) join forces for Getty 25: Celebrates Inglewood Festival. Music gets the emphasis but several listed participants are known to dance. Complete list of scheduled performers at the website. This is the opening of a series of upcoming festivals around metro LA. Inglewood City Hall, 1 W. Manchester Blvd., Inglewood; Sat.-Sun., May 14-15, 11am-5pm, free. Los Angeles Philharmonic's YOLA (Youth Orchestra Los Angeles).
Getting "tappier"
Hosted by choreographer Linda Sohl-Donnell and her company Rhapsody in Taps, this annual celebration of National Tap Day offers a showcase as well as workshops in the percussive art form. Impact Dance Center, 5370 Katella Ave., Los Alamitos; Sun., May 15, noon – 5pm, $35-$80. Rhapsody in Taps.
Circling the globe
Santa Monica College's Global Motion World Dance Company trips around the globe with dances with an international flavor. The Broad Stage, 1310 11th St., Santa Monica; Sat.-Sun., May 14-15, 7:30pm, $20. The Broad Stage.
Connecting Brazil and Mexico
Soak up some sun, literally and figuratively, as two ensembles bring dance from Brazil and Mexico to this free, outdoor concert. Ballet Folklorico Do Brasil takes the stage at 11:30am and Pacifico Dance Company follows at 1:30pm. Both at Burton Chase Park, 13650 Mindanao Way, Marina del Rey; Sun., May 15, 11:30am & 1:30pm, free. Marina del Rey.
Getting intimate out loud
The museum seriesFowler Out Loud invites UCLA students to perform in this series. This edition spotlights graduating senior Rebecca De La O who draws on dance elements to share insights on being at the cusp of adult life. Fowler Museum at UCLA, 501 Charles E Young Dr. North, Westwood; Thurs., May 12, 6pm, free with registration at Eventbrite.
Dancers in the park, drummers in the library
LA-based dance, music, and drumming ensembles offer free performances at parks and libraries throughout LA in the Music Center's Arts Grown LA. Performances include folkloric troupes, Taiko drummers, and more, continuing into June. A complete list of groups, venues, and performance details at Music Center.
A Peek at Next Week
Alex Durrans & Miles Brenninkmeijer'sHi, Solo #11 at The Geffen Contemporary at MOCA, 152 N. Central Ave., Little Tokyo; Sat.-Sun., May 20-21, 8pm, $10. MOCA.
MashUp- Spring Soiree fundraiser at Frogtown Creative Studios, 2934 St., Frogtown; Sat., May 21, 5pm, $100. MashUp Dance.
Colburn Dance at Zipper Hall, Colburn School, 200 S. Grand Ave., Sat., May 21, 7pm, $30. Colburn School.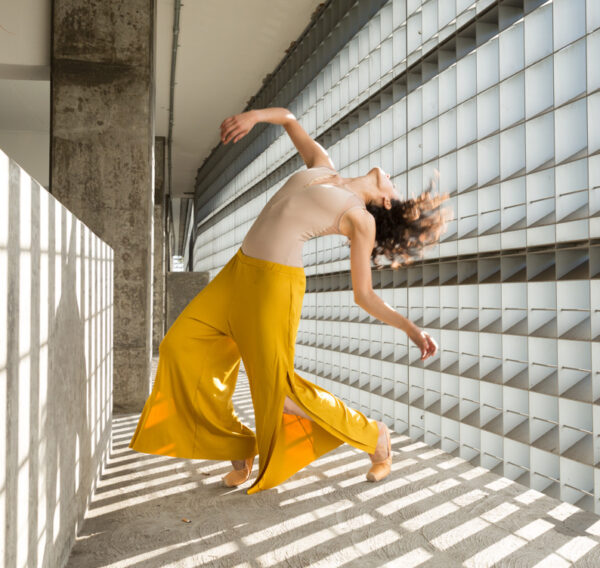 Barak Ballet — Spring Fling fundraiser at Dawnridge Estate, address provided w/ticket purchase; Sat., May 21, $350. Barak Ballet.
Benita Bike's DanceArt at La Crescent Library, 2809 Foothill Blvd., La Crescenta; Sat., May 21, 2pm, free. DanceArt.
Jazz Antiqua at Brand Library & Art Gallery, 1601 W. Mountain St., Glendale; Sat., May 21, 5pm, free. Brand Library.
LA Opera's Zarzuela Project at El Pueblo de Los Angeles, 125 Paseo De La Plaza, downtown; Sat., May 21, 1 & 3pm, free. LA Opera.
Invertigo Dance Theatre – The Kitchen Table Project: A Time to Gather at Temple Israel of Hollywood, 7300 Hollywood Blvd., Hollywood; Wed., Thurs., & Sat., May 25, 26 & 27, 7:30pm. $30. Invertigo Dance Theatre.