Dancing with concrete in West Hollywood, relocated contemporary in Culver City, all female, all flamenco in East LA, new choreography downtown, nine companies span the dance spectrum in Riverside, a family fest in Watts, more SoCal dance this week and a peek at next week.
Live This Week
Rituals
Week two of this year's REDCAT NOW Festival brings two dance works plus an inventive opera. This annual curated reveal of new work is often an early look at promising explorations. For his solo  Novena, choreographer Jay Carlon draws on his Filipino heritage as well as Bisaya rituals for grieving and healing from the southern Philippines. The contemporary troupe szalt led by choreographer Stephanie Zaletel explores foundational motor actions and intuitive choreography in 5 basic movements (vagus except). Joe Diebes brings his experimental opera Eng to the stage. More on the artists and the festival at the website. REDCAT, 631 W. 2nd St., downtown; Thurs.-Sat., Aug. 25-27, 8:30pm, $20, $16 students. REDCAT.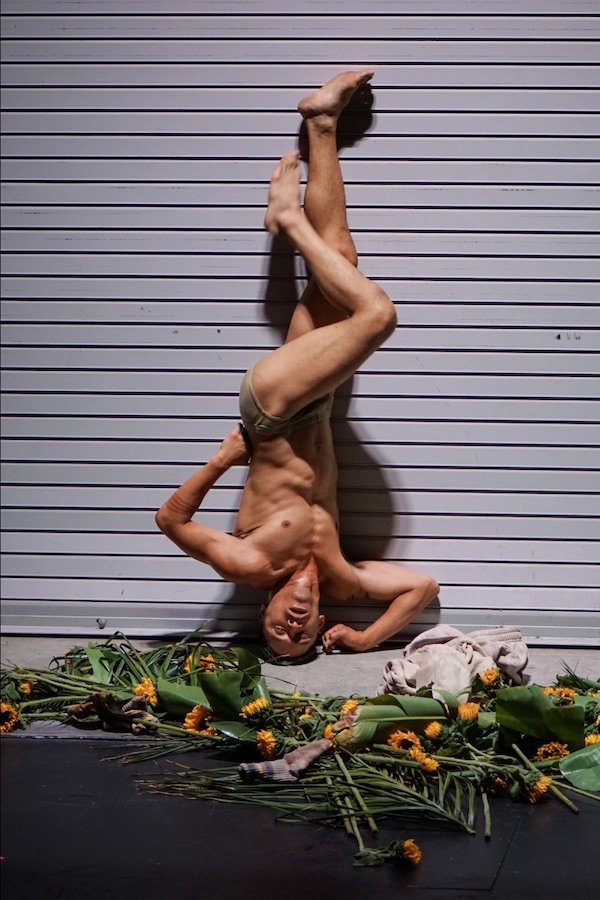 Finale for a fest
The closing weekend of REDCAT NOW Festival Week #3 offers three highly theatrical takes on subjects ranging from Sarahjeen François' exploration of the African tradition of hair braiding to Sara Lyons consideration of feminist histories. In their portion, The Rock Collection (Erik Speth, Sarri, Sanchez, Arletta Anderson, Finn Murphy, Jamar Morris, and Nguyễn Nguyên) manipulate light to create a dance landscape that bathes their bodies in light and darkness in Fault/Lines. More on the artists and the festival at the website. REDCAT, 631 W. 2nd St., downtown; Thurs.-Sat., Sept.1-3, 8:30pm, $20, $16 students. REDCAT.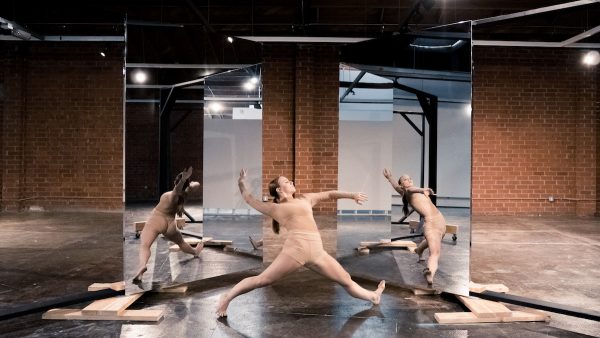 Moving momentum
Due to last minute venue difficulties, the performance of MashUp Contemporary Dance Company's Power was moved back one day and relocated to a new venue. The work reflects consideration of various concepts of power from the perspective of the company's quartet of female leaders. Clearly resilience and making things work in the face of adversity is one way to demonstrate power, or at least the power to overcome unanticipated obstacles and circumstances. Musician's Choice Studios, 3820 Hoke Ave., Culver City; Fri., Aug. 26, 7:30pm, $30. Eventbrite.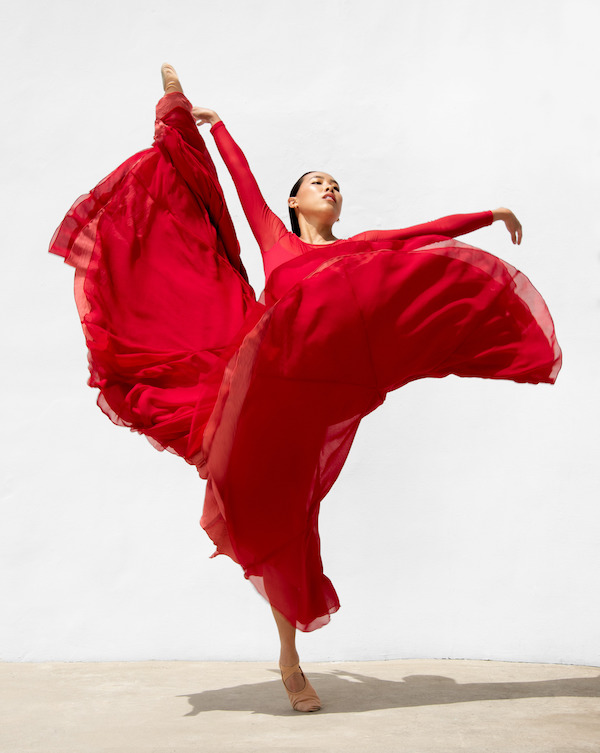 Festival fit for an empire
Attracting dance troupes from across SoCal, the Third Annual Inland Empire Dance Festival offers workshops and an evening performance. The stage show offers dance ranging from ballet to jazz, contemporary to Latin, and more. Among the announced troupes look for Maura Townsend Dance Company, Kenneth Walker Dance Company, 11th Hour Dancer, Calliopus Contemporary Dance, Jazz Spectrum Dance Company, Nannette Brodie Dance Theatre, The Side Project, Fuse Dance Company, and Tropicaleiza Dance Company. the Box theatre, 3635 Market St., 2nd floor, Riverside; Sat., Aug. 27, 6pm, $25. Eventbrite.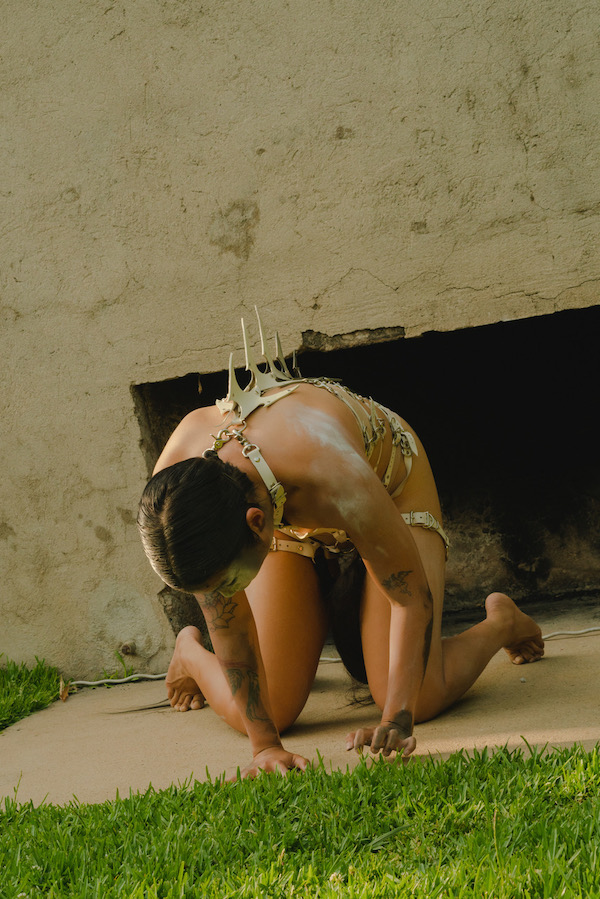 Concrete dancing
The architectural landmark of concrete slab construction from Rudolf M. Schindler is now the home base for the MAK organization which teams with the site-specific performance group HomeLA to host Jas Lin's Schindler House Haunting. The scheduled performances are full, but wait list reservations are available at the website. MAK Center, 835 N. Kings Rd., West Hollywood; Fri.-Sat., Aug. 26-27, 6:30pm, free w/reservation at MAK Center.
A percussive trio
Dancers Briseyda Zarate, Vanesa Albalos, and Tiana Alvarez are familiar names on local tablaos. The dynamic trio join forces as Compañia Chicanas Gitanas in NOCHES FLAMENCAS. They get help from singer Antonio de Jerez, guitarist Jose Tanaka, and percussionist Gerardo Morales. East Los Angeles Courtyard Theater, LA Music & Art School, 3630 E 3rd St., Boyle Heights;  Fri.-Sat., Aug. 26-27, 8pm, free. Humanitix.
Back to Bachata
The popular summer series continues with Dance DTLA Bachata. A free lesson is followed by open dancing. Come to dance or to enjoy the music and free show. Music Center, Jerry Moss Plaza, 135 N. Grand Ave., downtown; Fri., Aug. 26, 7-11pm, free. Music Center.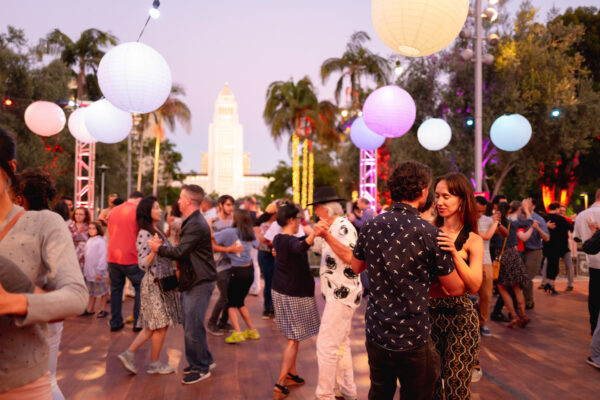 Still moving around
The ongoing festival celebrating LA neighborhoods and the Getty Center's 25th anniversary moves again as Getty 25: Celebrates Watts. Watts Community Labor Action Committee (WLCAC), 10950 S. Central Ave., Watts; Sat.-Sun., Aug. 27-28, 11am-6pm, free. WLCAC.
A Peek at Next Week
Emily Johnson/Catalyst – Being Future Being at BroadStage, 1310 11th St., Santa Monica; Thurs.-Sat., Sept. 8-10, 7:30pm, $20-$100. BroadStage.
Kenneth Walker Dance Project – Balletfest at University Theater, Cal State University Dominguez Hills, 1000 E. Victoria St., Carson; Sat., Sept. 3, 7pm, $30. Kenneth Walker Dance Project, Tix.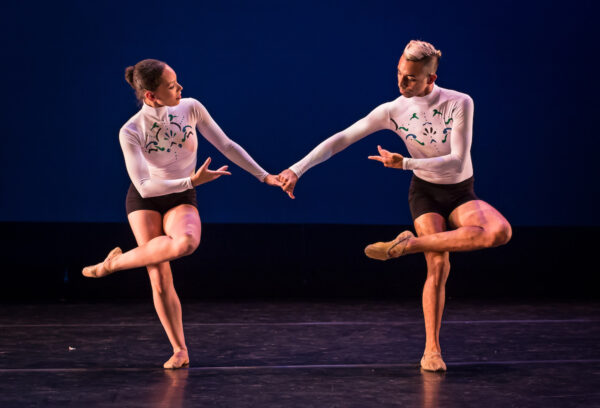 Mojácar Flamenco–Cantan Los Fuegos at El Portal Theatre, 5269 Lankershim Blvd., North Hollywood; Fri.-Sat., Sept. 2-3, 8pm, Mojácar Flamenco, El Portal Theatre.
Dance DTLA –Samba at the Music Center, Jerry Moss Plaza, 135 N. Grand Ave., downtown; Fri., Sept. 2, 7-11pm, free. Music Center.