Kate Soper's captivating, often brilliant opera, The Romance of the Rose, presented by the Long Beach Opera, is a discourse on love in all its glory and pain. Rather than focus on an individual love affair, Soper examines what it means to fall in love with love. The opera was inspired by the medieval French poem Le Roman de la Rose, which was said to provide a "mirror of love" — a psychological and spiritual examination of romantic love long before the modern era.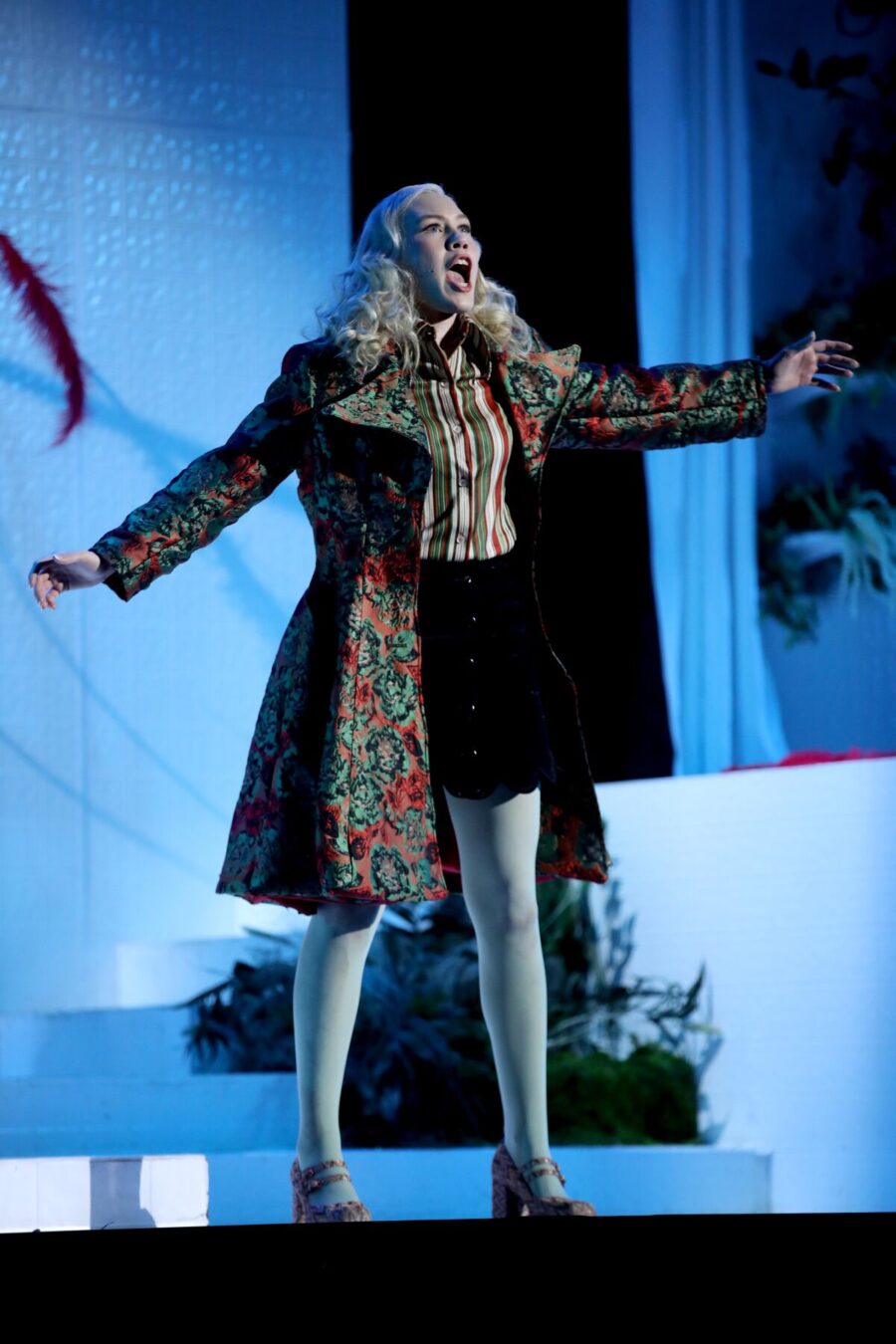 Soper, a Pulitzer Price finalist and professor at Smith College, wrote the book, lyrics and music for the opera.  She has ingeniously constructed the piece as a dream, in which the Dreamer (Lucas Steele) encounters the Lover (Tivoli Treloar) and they are in turn confronted by all the conflicting emotional dynamics of love – Reason (Anna Schubert), Shame (Laurel Irene), Idleness (Tiffany Townsend), Pleasure (Bernardo Bermudez) and perhaps most importantly, the God of Love (Phillip Bullock).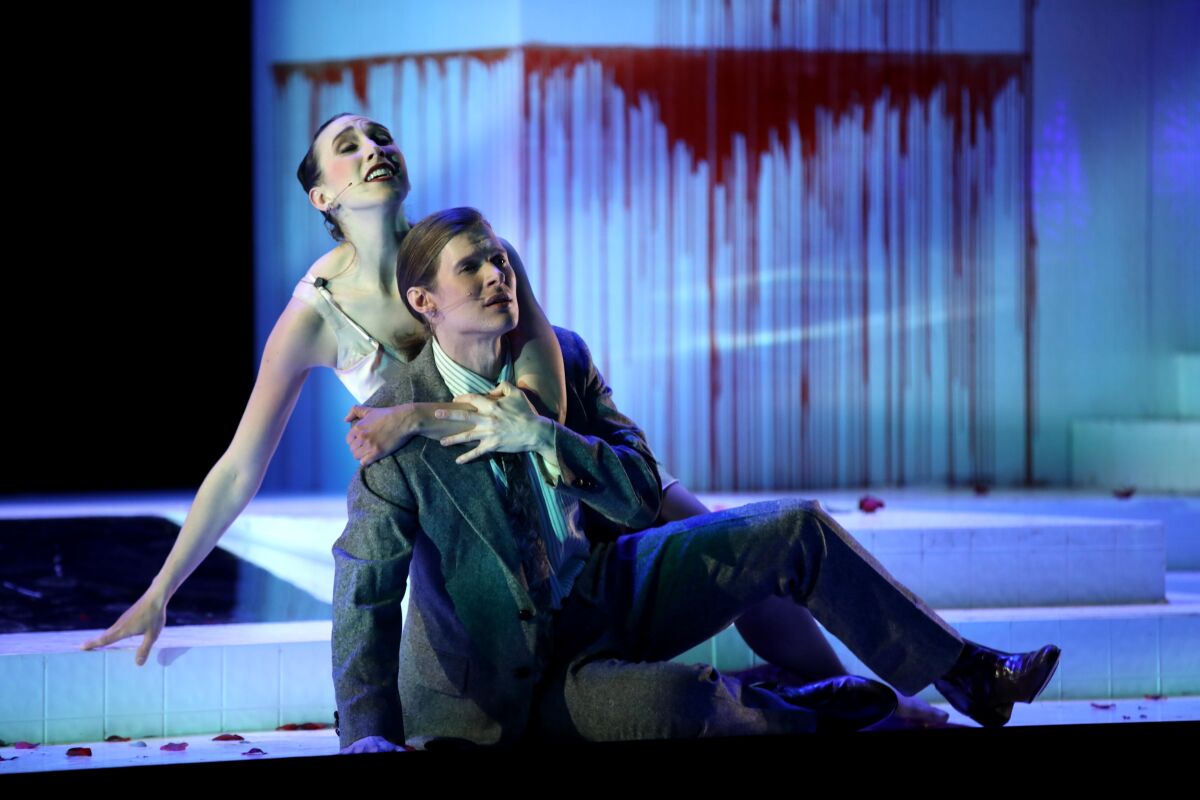 Drawing from varied sources from the operatic canon and Gregorian rhythm to modern slang and medieval incantations, Soper creates a musical tapestry that is both universal and accessible.  Never didactic or sentimental, she creates a world of both passion and reason, of brain science and lust – all the competing dynamics that go into what humans call love.  Soper has written that ""love is a good receptacle for the complexity of the human condition in general.  As, perhaps is opera." She certainly captures the essence of the operatic tradition while giving it a fresh and inspiring perspective.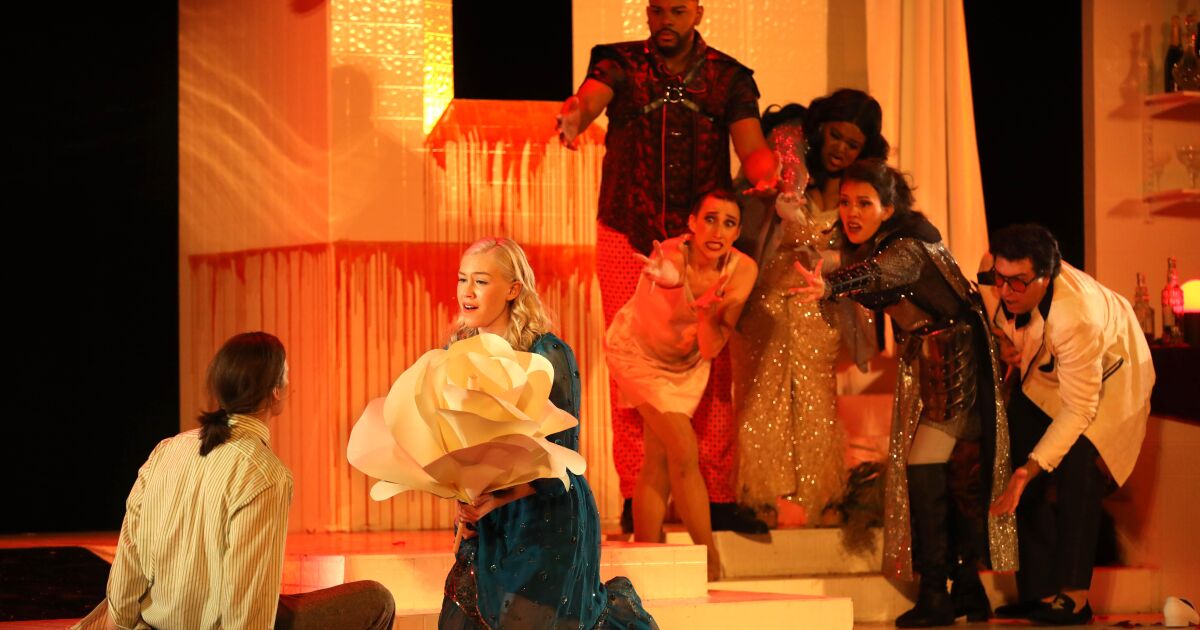 The talented performers provide a verve and vibrancy to the production.  Anna Schubert as Lady Reason is marvelous as she opines on the love chemistry of the brain, while Laurel Irene is a shrill and pointed in her condemnation of romantic love.  Phillip Bullock is a wonderous and commanding presence as he shifts from deep baritone to falsetto.  Lucas Steele as the Dreamer is a engaging as both a commentator and participant in the dream. Tivoli Treloar is outstanding as the Lover, with a marvelous voice and charismatic presence.  Although still a student at UCLA, this young singer has a bright future.  Kudos also to director James Darrah and conductor Christopher Rountree, who navigate the challenging score and stage with great ease.