It's down that wonderland rabbit hole in Long Beach, a telenovela streams from West Hollywood, a mansion gets literary in Beverly Hills, a stardusted farewell in Irvine, contemporary choreography in Frogtown, family-friendly dance downtown, plus more SoCal dance this week and a peek at next week.
Live This Week
A folktale goes telenovela
Filmed in West Hollywood neighborhoods known for their large Russian-Jewish population, Heidi Duckler Dance's latest project Counter Intelligence: The Story of Sister Alyonushka and Brother Ivanushka. is an episodic, danced, retelling of a Russian folktale. A few years back, Duckler and her troupe presented its first telenovela project that traveled throughout metro L.A. , each installment unfolding live at a different venue. This time, Duckler and her assembled dancers, actors, musicians and writers take the danced story viral, screening each part on Youtube, Facebook, and Twitch.  After the adventure begins this week, new episodes stream on subsequent Sundays beginning July 10. The finale on August 7 will be online and also screened live at the company's Bendix Building home downtown. Dancers include Andrea Burr, Rebekah Denegal, Darrel "Friidom" Dunn, Raymond Ejiofor, William Jay Ylvisaker, and Ching Ching Wong. Online, May 1, 6pm, then Sundays., July 10 thru Aug. 7, 6pm, free (donations encouraged) with registration at  Eventbrite.
All in a golden afternoon
Join spunky Alice and head down a rabbit hole into choreographer Moses Pendleton's reimagined wonderland with the dancers and conjurers of MOMIX. At Carpenter Center for the Performing Arts, Cal State University Long Beach, 6200 Atherton St., Long Beach, Sat., April 30, 8pm, $45. Carpenter Center for the Performing Arts.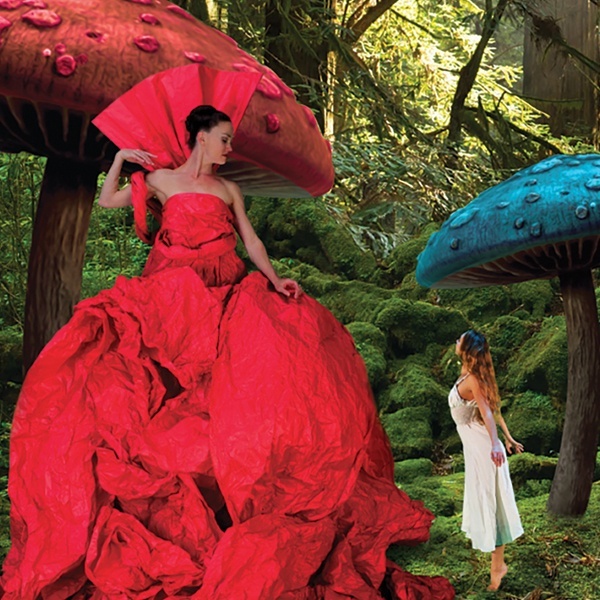 Who says he's so great?
F. Scott Fitzgerald's celebrated jazz age novel inspired choreographer Janet Roston to create The Great Gatsby as a dance theater work for her Mixed eMotion Theatrix. This outdoor performance involves walking. The audience is encouraged to wear walking shoes and also invited to don 1920's attire. At Greystone Mansion, 455 N. Rexford Dr., Beverly Hills; Wed.-Fri., April 27-29, 7pm, $15.  Greystone Mansion.
Tour break
In March director Tina Berkett led BODYTRAFFIC to New York's Joyce Theater and soon they'll will be leaving again for performances in Vancouver Canada and at the prestigious Jacob's Pillow Festival in Massachusetts. This event offers a chance to enjoy these compelling dancers in an informal setting. At Mimoda Studio (at Paper or Plastik), 5772 W. Pico Blvd., West Adams; Sun., May 1, 3pm, free with reservation at BODYTRAFFIC.
Almost farewell
Choreographer Dwight Rhoden and his Complexions Contemporary Ballet wind up their SoCal tour with Stardust, the choreographer's tribute to pop star David Bowie and a work set to Bach's music. At Irvine Barclay Theatre, 4242 Campus Dr., Irvine; Fri., April 29, 8 pm, $30-$130. The Barclay.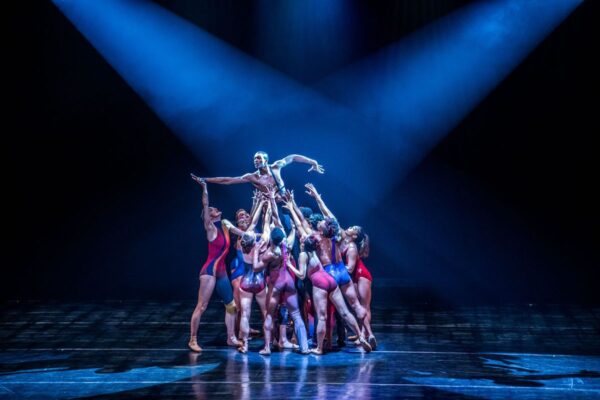 Something in the way they move
LA-based choreographer Kensaku Shinohara worked with a mix of diverse artists for joe: An Interdisciplinary Dance Performance, considering the productive confusion, playfulness and onstage danger when human beings move. At Japan American Cultural & Community Center, George J Doizaki Gallery, 244 S. San Pedro St., Little Tokyo; Sat., April 30, 1 & 7pm, JACCC
Dancin' in the library
Working with music from John Coltrane to JS Bach, a family-friendly workshop that draws on performance by City Ballet of Los Angeles opens the annual Dance Series at the Brand Library & Art Gallery, 1601 W. Mountain St., Glendale; Sun., May 1, 4pm, free. Brand Library/a>.
What she's been working on
Work from current choreography resident Waeli Wang is showcased in this performance presented by MashUp Contemporary Dance Company. At Frogtown Creative Studios, 2926 Gilroy Street, Atwater Village;  Sat., April 30, 7pm, $25.   Eventbrite.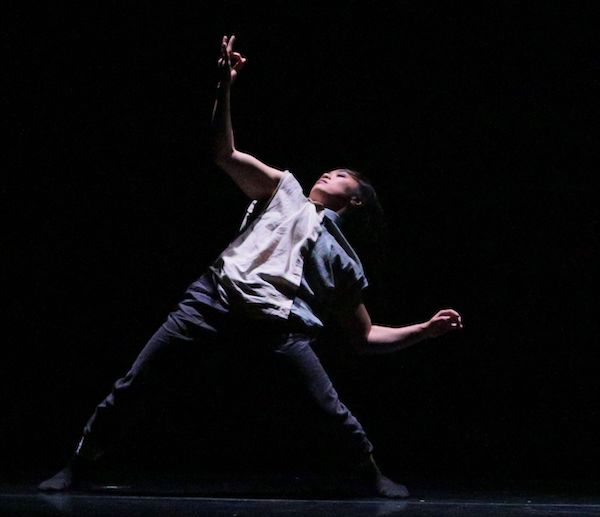 It's an encore
In a coda to the mainstage performance in April, Los Angeles Dance Festival's Fringe Festival presents rising performers as this year's festivities wrap up. At Brockus Project Space, 618B Moulton Ave, Lincoln Heights; Sun., May 1, 6pm, free. Los Angeles Dance Festival.
About to bug out
In OVO, the world of insects is the topic as the incomparable Cirque du Soleil concludes its tour here. Expect the signature combo of acrobats, dance, comedians and other daredeviltry at Microsoft Theater, 777 Chick Hearn Ct., downtown; thru May 1, various dates, times & prices at Microsoft Theater.
Better than a band-aid
The al fresco, family-friendly The Arts Heal L.A. features dance among scheduled performances. Look for Ballet Folclorico do Brasil, Pas d'ASL Dance Company, Straight Up Abilities, and Kizuna Taiko, plus magician Allen Oshiro and artmaking workshops. Music Center, Jerry Moss Plaza, 135 N. Grand Ave., downtown; Sat. April 30, 9:30am-1pm, freeThe Music Center.
Gimme a 10!
Keith Johnson/Dancers and Pranamya Suri are two dance participants in this month's edition of  Max 10 with its format of ten performances, each ten minutes. At Electric Lodge, 1416 Electric Ave., Venice; Mon., May 2, 7:30pm, $10. Eventbrite.
Museum dancing
As part of its exhibition Poussin and the Dance, the Getty Center commissioned several notable LA choreographers to create dance films that respond to Poussin's art. The results, Poussin Projected: Screening Contemporary Dance Films, are viewable online and the Poussin artworks are viewable in person until May 8. Exhibition at the Getty Center, Harold M Williams Auditorium, 1200 Getty Center Dr., Brentwood; thru Sun., May 8. Dance films viewable at  Getty.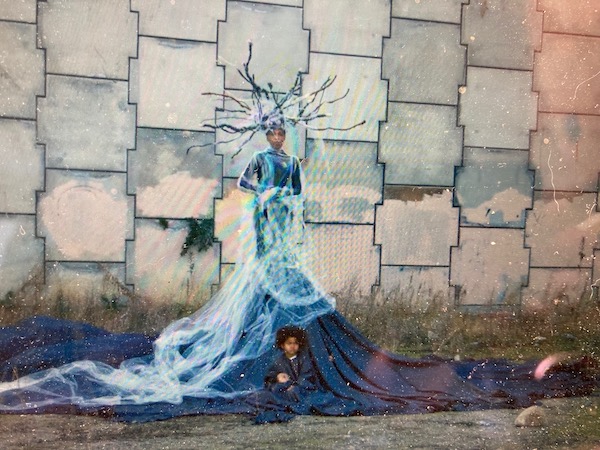 Dancers in the park, drummers in the library
LA-based dance, music, and drumming ensembles offer free performances at parks and libraries throughout LA in the Music Center's Arts Grown LA. Performances include folkloric troupes, Taiko drummers, and more, continuing into June. A complete list of groups, venues, and performance details at Music Center.
A Peek at Next Week
Orange County Dance Festival at Rose Center Theater, 14140 All American Way,  Rising Artists  Fri., May 6, 7pm, Professional Concert Sat., May 7, 7pm, $20, benefit reception $75-$125 Rose Center Theater.
Danza Floricanto/USA's Cinco de Mayo in Pasadena at ARC Pasadena, 1158 E. Colorado Blvd., Pasadena; Sat., May 7, 8pm, $15 in advance, $20 at door, $10 seniors & student at door only. Danza Floricanto.
CalArts Dance at REDCAT at Walt Disney Hall, 631 W. 2nd St., downtown; Fri-Sat., May 6-7, 8:30pm, $15, $20 students, livestream Sat., May 7, 8:30pm, $15. OvationTix.
MOMentum Place at Theatricum Botanicum, 1419 N. Topanga Canyon Rd., Topanga Canyon; Sun., May 8,  brunch noon ($30), show $35 advance, $40 at door, $15 students, $10 12 year & under. Theatricum Botanicum.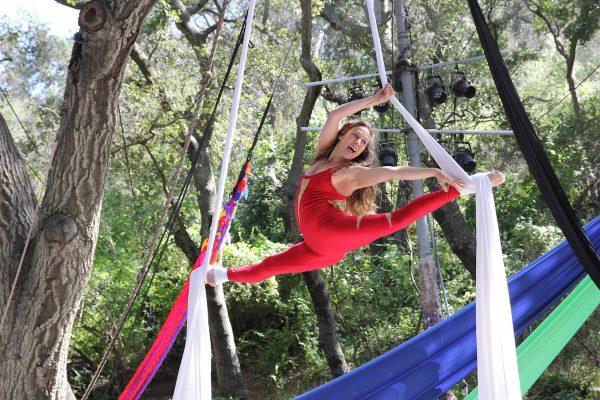 High Voltage at Electric Lodge, 1416 Electric Ave., Venice; Fri., May 6, 8pm, $10. Eventbrite.
Nickerson-Rossi Dance at Brand Library & Art Gallery, 1601 W. Mountain St., Glendale; Sat., May 7, 5pm, free. Brand Library.
Westside Ballet's New Horizons at The Broad Stage, 1310 11th St., Santa Monica; Sat., May 7, 7:30pm, $75, Sun., May 8, 2pm, $45. Tix.com.
Mahkween Reflect Showcase on Mental Health. At Rose Park, 8th & Orizaba, Long Beach; Sat., May 7, 7:30pm.

this is an ad space