Two Midwest snowbird companies land in Laguna Beach, a milestone celebration in Long Beach, two premieres share an Arts District stage, dance meets computer codes in Mid-Wilshire, a showcase for the underrepresented in El Sereno, Astaire's final twirl downtown, a peek at next week, and more SoCal dance this busy week.
Live This Week
Counting to 20
The Orange County-based contemporary company Backhausdance celebrates its 20th anniversary with polished dancers, superb technical elements, and intriguing choreography. In addition to dances by artistic director Jennifer Backhaus, this concert includes works from guest choreographers Ching Ching Wong, Tommie-Waheed Evans, and company associate artistic director Amanda Kay White. Martha B. Knoebel Dance Theater, Cal State University Long Beach, 6200 Atherton St., Long Beach; Sat., Feb. 25, 8 pm, $45-$65, $25 students. Brown Paper Tickets.
It's about sharing
This shared concert presents LA Dance Project in new choreography from Jamar Roberts and a 2022 work from Bobbi Jene Smith + Or Schraiber. Among his many accolades, Roberts won a NY Bessie Award and been praised both as a dancer and dancemaker. Roberts' first work for LADP is paired with the LA premiere of Quartet for Five from Smith and Schraiber. LA Dance Project Studios, 2245 E. Washington Blvd., Arts District; Thurs.-Sat., Feb. 23-25, 8 pm, $25-$45. LA Dance Project Tickets.
Last chance
Dance classics from Fred Astaire, Ginger Rogers and his other movie musical partners are reprised as American Contemporary Ballet concludes this year's edition of Astaire Dances. An added attraction is artistic director Lincoln Jones' newest The Charlestons, set to jazz music. The shows offer cocktails and refreshment options. Details at ACB Studios, Two California Plaza, 350 S. Grand Ave., 28th Flr., downtown; Fri., Feb 24, 8pm, Sat., Feb. 25, 5 & 8 pm, Sun., Feb. 26, 2 & 5 pm, $60-$130. American Contemporary Ballet.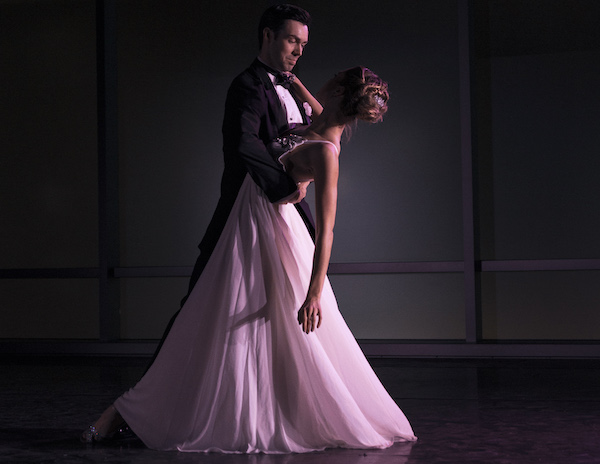 A homecoming
It's something of a homecoming for Laguna Dance Festival founder Jodie Gates who returns as artistic director of Cincinnati Ballet which shares this year's festival with another female-led company Hubbard Street Dance Chicago.  The festival always recruits top companies that seldom tour to SoCal, offering a welcome look at top flight dancers from across the country. Thursday offers a free 6 pm rehearsal. On Friday, Cinncinati Ballet offers classic repertoire plus contemporary works from Alejandro Cerrudo, William Forsythe, and Andrea Schermoly. Saturday offers a concert with both companies and on Sunday, Hubbard Street Dance Chicago brings contemporary choreography from Amy Hall Garner, Kyle Abraham, Spencert Theberge, Ohad Naharin, and Aszure Barton. Laguna Playhouse, 606 Laguna Canyon Rd., Laguna Beach; Thurs., Feb. 23, 6 pm, free, Fri-Sat. Feb. 24-25, 7:30 pm, Sun., Feb. 26, 5 pm, $60, $30 students. Complete program line up plus workshops etc. at Laguna Dance Festival.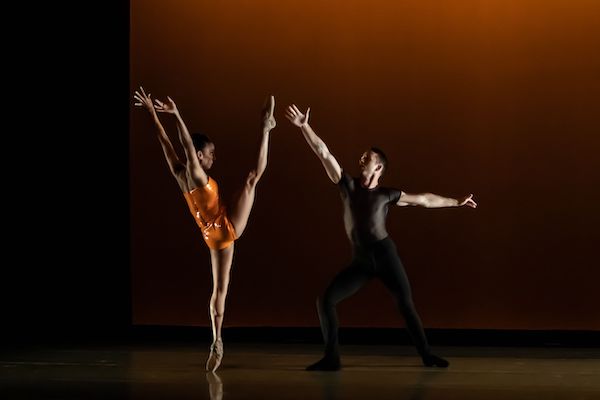 Dancing "Crypto"
Legendary modern dance choreographer (and currently UCI Distinguished Professor) Lar Lubovitch contributes Cryptoglyph set to Meredith Monk's Double Fiesta for this year's Dance Visions 2023. The concert features graduate and undergraduate dancers from UCI Dance. The choreography includes hip hop in Ariyan Johnson's Inglewood to Irvine: A Dance Ministry Experience, jazz in  Cyrian Reed's SOUL INTELLIGENCE – A Tribute to the Late Great Pharaoh Sanders, classical ballet in Ton Wang's staging of Paquita, and contemporary ballet in Vitor Luiz' Luna e'motions. Irvine Barclay Theatre, UC Irvine, 4242 Campus Dr., Irvine; Thurs.-Fri., Feb. 23-24, 8 pm, Sat., Feb. 25 2 & 8 pm, $26, $22 seniors, $13 students. The Barclay.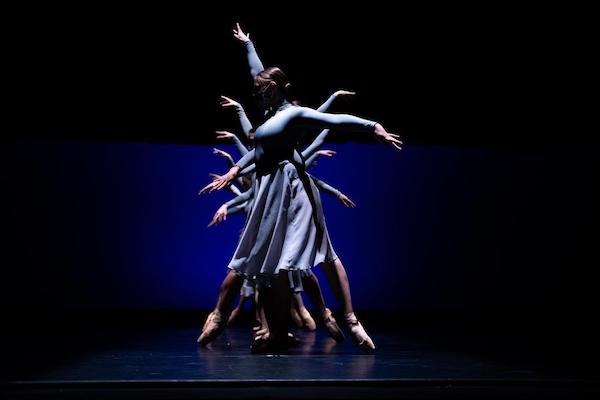 Those bendiest of people 
When a handful of dancer/gymnasts created started an innovative dance troupe 50 years ago, who knew Pilobolus would not only expand the definition of what was modern dance, it would be taking a victory lap, a national tour celebrating five decades and multiple generations of dancers succeeding that original troupe. The current golden anniversary tour stops off at one more local venue. Musco Center for the Arts, Chapman University, 415 N. Glassell St., Orange; Thurs., Feb. 23, 7:30 pm, $25-$58. Musco Center.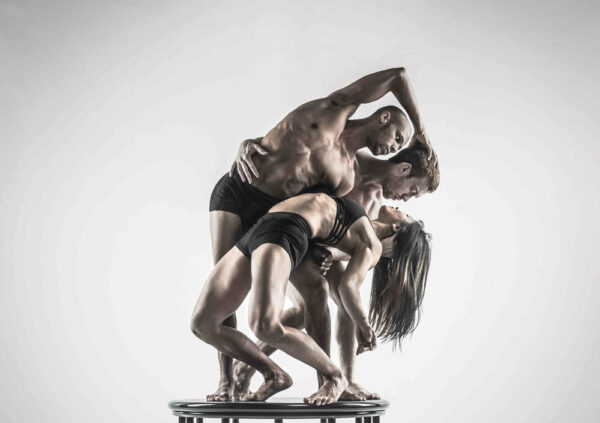 Figaro Fandango
In Act III, when the singers finally work out the plot's antics to get to the actual Marriage of Figaro, choreographer Kitty McNamee unleashes the dancers for a wedding fandango and a flower dance. Often LA Opera's go-to choreographer, including several of this season's operas, MacNamee recruited dancers Raymond Ejiofora, Katherine Highstrete, Jessica Gadzinski, and Nicholas Sipes to the stage for the six performances of Figaro over the next few weeks. Music Center, Dorothy Chandler Pavilion, 135. N. Grand Ave., downtown; Thurs., Feb. 23, 7:30 p.m., Sun., Feb. 26, 2 p.m. $39 to $399. LA Opera.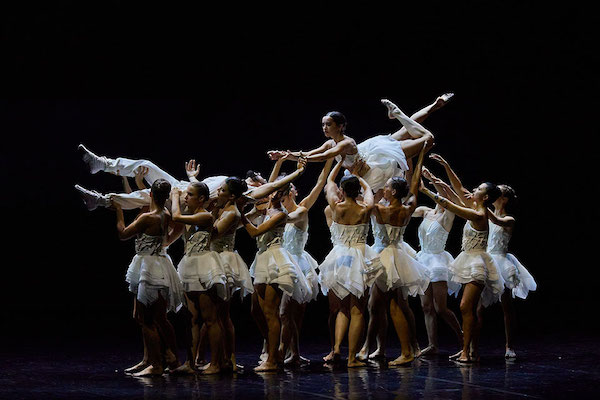 Eco swan song
France's avant garde ballet choreographer Angelin Preljocaj and his Ballet Preljocaj bring their ecological version of Swan Lake to SoCal. Granada Theatre, 1214 State St., Santa Barbara; Sat., Feb. 25, 8 pm, Sun., Feb. 26, 3 pm, $20-$131. UCSB.
What's the code?
Dancers from the CalArts Dance Studio are among the artists in this concert merging dance, music, and technology in conjunction with LACMA's ongoing exhibition Coded: Art Enters the Computer Age, 1952-1982. LA County Museum of Art, BCam Level 2, 5905 Wilshire Blvd., Mid-Wilshire; Sat., Feb. 25, 7:30 pm, $25. LACMA
They're back!
Perhaps in light of current U.S./China tensions, the touring showcase Shen Yun 2023 returns with the subtitle "China before Communism." The highly produced events promising to survey five centuries of Chinese culture features lavish costumes and sets, a live orchestra, plus acrobatic dancing that can dazzle. The SoCal tour opens in Costa Mesa, then moves to Bakersfield, Claremont, Thousand Oaks, Long Beach, and Northridge. Segerstrom Center for the Arts, 600 Town Center Dr., Costa Mesa; Tues. & Fri. Feb. 28 & March 3, 7:30 pm, Wed., March 1, 2 pm, Sat., March 4, 2 & 7:30 pm, Sun., March 5, 1 pm, $90-$200. SCFTA. Complete listing of SoCal appearances at Shen Yun.
Giving voice
A recurring platform for underrepresented artists, Voices: Black Artists Showcase returns. As of press time, no list of artists was available at the venue website and the ticket link was still "to be announced." Stomping Ground LA, 5453 Alhambra Ave., El Sereno; Sat., Feb. 25, 8 pm. Stomping Ground LA.
He knows the step
The triple-threat singer, dancer, actor who is the one and only Ben Vereen takes the stage for two nights in Stepping Out. Catalina Jazz Club, 6725 W. Sunset Blvd., Hollywood; Fri.-Sat., Feb. 24-25, 8:30 pm. $40. TicketWeb.
Post-Modern History, Live
Several of the notable figures who emerged from the Post Modern dance era centered at New York City's Judson Church in the 1960's left and came to SoCal. Rudy Perez and Simone Forti are among those NY transfers who became forces on the LA dance scene and now have éminence grise status here. Forti's oeuvre and the materials that fueled them are the focus of Simone Forti, the first museum exhibit to survey what she produced. The three-month exhibit includes live performances of Dance Constructions, one of her landmark works from 1961. Sarah Swenson, a known LA choreographer and long-time associate of Forti, acted as Performance Coordinator for this project and Forti's Dance Constructions presented throughout the exhibition, were staged by Carmela Hermann Dietrich. Hermann Dietrich and Forti have a relationship dating back to 1989 that includes improvised duets, the most recent of which, in 2017, was at Highways Performance Space.The exhibit also includes Forti's sculptures, videos, drawings, and notebooks. Dance Constructions at MOCA Grand Avenue (Museum of Contemporary Art), 250 S. Grand Ave., downtown; Exhibit runs to Sun., April 2. Performances of Dance Constructions performed Thurs., 3:30, 4:45, 6:00, & 7:15 pm, Sat. & Sun., 12:30, 1:45, 3:00, & 4:15 pm, throughout the exhibit run, free with timed museum admission. MOCA.
A Peek at Next Week
BODYTRAFFIC, Jazz Antiqua, and MashUp — LA Women in Dance Summit at Fiesta Hall, 1166 N. Vista St., West Hollywood; Fri., March 3, 10:30 am to 5 p.m., free with reservations highly recommended. MashUp. Also Women Choreographers' Showcase at LA Dance Project, 2245 E. Washington Blvd., Arts District;Sat., March 4, 5 & 9 pm, $30-$60.
Shamel Pitts/TRIBE — Touch of Red at Freud Playhouse, UCLA McGowan Hall, 245 Charles E. Young Dr., Westwood; Fri.-Sat., Mar. 3-4, 8 pm, $38. CAP UCLA.
HomeLA — Venice At Venice Beach Canals, (location provided with ticket purchase), Sat.- Sun., March 4-5, 4 pm, $35. Eventbrite.
Lineage Dance — Matter of Time at Lineage Performing Arts Center, 920 E. Mountain St., Pasadena; Fri.-Sat., March 3-4, Sat.-Sun., March 11-12, Tues., March 14, & Thurs., March 16, 7 pm, $40, $25 student & senior. Lineage Dance.
Acts of Matter — DISplay at Stomping Ground L.A., 5453 Alhambra Ave., El Sereno; Fri-Sat., March 3-4, 7:30 pm, Sun., March 5, 2 pm, $25, $15 students Eventbrite.
High Voltage at Electric Lodge, 1416 Electric Ave., Venice; Fri., Mar. 3, 8 pm, $10.  Electric Lodge.
Max 10 at Electric Lodge, Scott Kelman Theater, 1416 Electric Ave., Venice; Mon., Mar. 6, 7:30 pm, $10. Electric Lodge.
Chris Emil — The Horse at Long Beach Opera,Rancho Los Cerritos, 4600 Virginia Rd., Long Beach; Sat.-Sun., March 4-5 & 11-12, 7:30 pm, $55-$125. Long Beach Opera.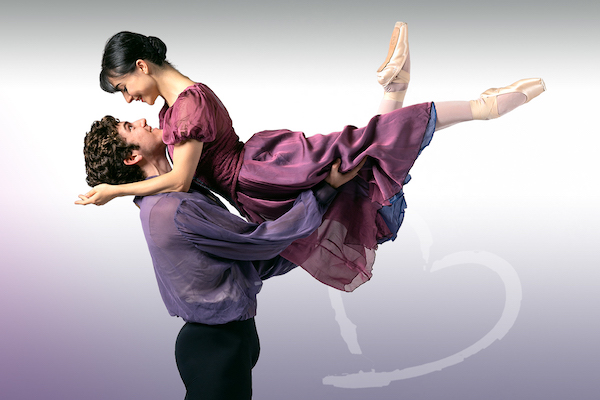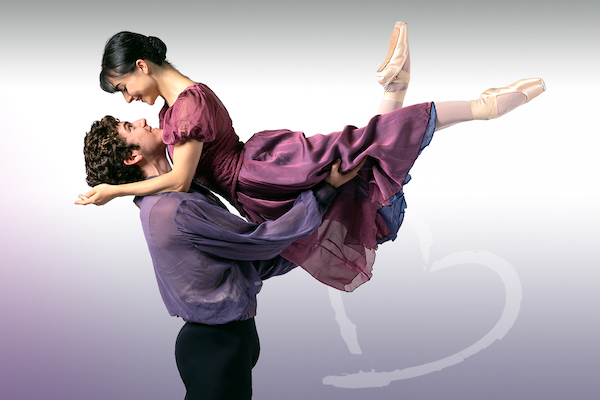 State Street Ballet — A Midsummer Night's Dream at the Granada Theater, 1214 State St., Santa Barbara; Sat., Mar. 4, 7:30 pm, $38-$106. Granada Theater Ticketing.
Benise — Spanish Nights at Cerritos Center for the Performing Arts, 18000 Park Center Dr., Cerritos, Sun., March 5, 7 pm, $55-$105. Cerritos Center for the Performing Arts.
LA Samba Dancers — 21st Annual LA Brazilian Carnaval at Candela La Brea, 831 S. La Brea Ave. Mid-Wilshire; Sun., March 5, 7:30 pm, $40, free age 12 and under. Brazilian Nites.