The Go-Gos dance into a Pasadena theater, contemporary dance in Beverly Hills, experimental works downtown and Boyle Heights, a New York visitor in Irvine, still-the-season dance in East LA and Jefferson Park, opera dance downtown–all live performance. Plus livestreams, new dance films, museum exhibits that dance, and more SoCal dance this week (and peek at next week).
Live This Week
What they are thinking
Introspection and self-awareness are integral to the gaga dance technique, and that technique is an element that distinguishes LA-based Ate9 Dance Company from other ensembles. Those characteristics promise to be onstage in the world premiere of Joy, artistic director Danielle Agami's new full length work. Described as considering the human need for moments of elation among despair, the new work incorporates contributions from the cast members on their mental and physical state. The Friday show includes a post-performance Q&A with the artists moderated by the venue's artistic director Paul Crewes. At the Wallis Annenberg Center for the Performing Arts, Bram Goldsmith Theater, 9390 N. Santa Monica Blvd., Beverly Hills; Thurs.-Sat., Nov. 4-6, 7:30 pm, $39-99. Info, tickets and Covid protocols at The Wallis.
All together?
Whether referencing a military regiment or a chorus in an opera, let alone dance, the word "corps" carries a connotation of cooperative, methodical, unified movement, concepts choreographer Milka Djordjevich explores in Corps. This is her latest consideration of practices preoccupied with neutrality and anonymity, especially dance practices. The cast includes Martita Abril, Dorothy Dubrule, Ayano Elson, Allie Hankins, Tiara Jackson, and DaEun Jung. Saturday's show has a livestream option. Live at REDCAT, Disney Hall, 631 2nd St., downtown; Thurs.-Sat., Nov. 11-13, 8:30 pm, $25, $20 students. Also livestreamed Sat. Nov. 13, 8:30 pm, $15, $12 students. Info, tickets and Covid protocols at REDCAT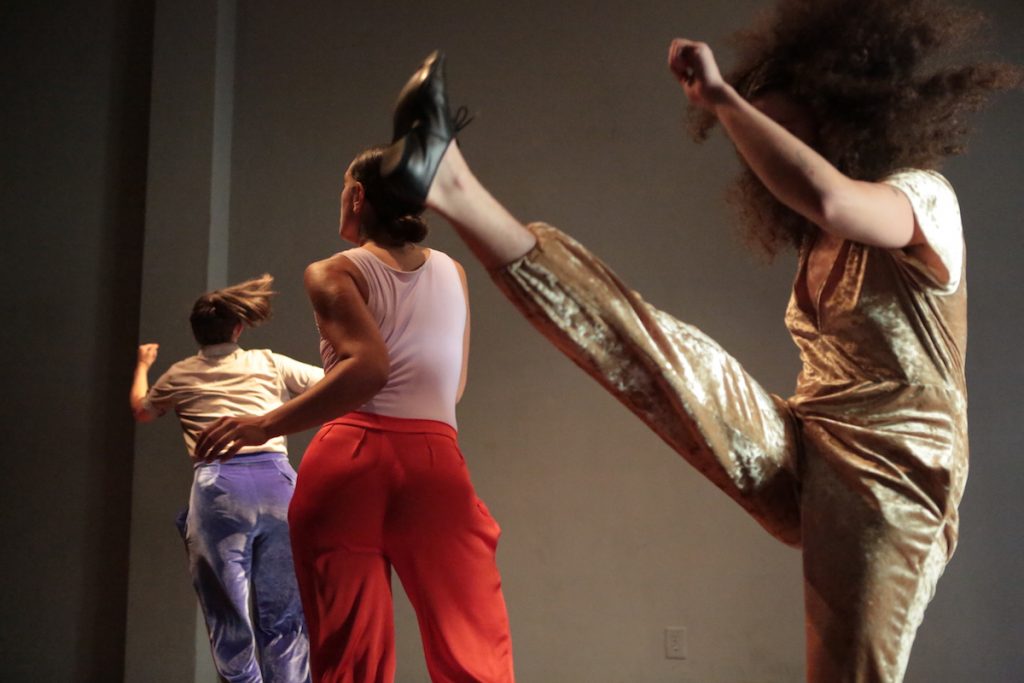 Hardly showing its age
Celebrating its 50th anniversary, the New York-based Ballet Hispánico has been a frequent visitor over the years, including a stint as resident company at Cal State University Los Angeles. This visit offers three works from its vast repertoire: Vicente Nebrada's Arabesque set to Enrique Granados' music, Anabelle Lopez Ochoa's Tiburones addressing Latinx stereotypes, and Gustavo Ramírez Sansano's 18+1, a playful marker of his 19 years as a choreographer set to Pérez Prado's mambos. Live at Irvine Barclay Theatre, 4242 Campus Dr., Irvine; Thurs., Nov. 11, 8 pm, $30-$100. Info, tickets, and Covid protocols at The Barclay.
It Go-Gos
Music of the 1980s LA band The Go-Gos fuels Head over Heels, a jukebox musical loosely based on The Arcadia, a play by Sir Philip Sidney. The venue reopens with its first post-Covid show, a live performance filled with dancing on more than just the stage. The reconfigured theater affords the audience a choice of onstage or theater seating as well as a general admission ticket to an open floor area inviting an audience-fueled dance party as part of the performance. Live at Pasadena Playhouse, 39 S. El Molino Ave., Pasadena. opens Tues., Nov. 9., then Tues.-Sat., 8 pm, Sun., 7 pm, Sat. & Sun., 2 pm, thru Sun., Dec. 12, $30-$106. Info, tickets, and Covid protocols at Pasadena Playhouse/.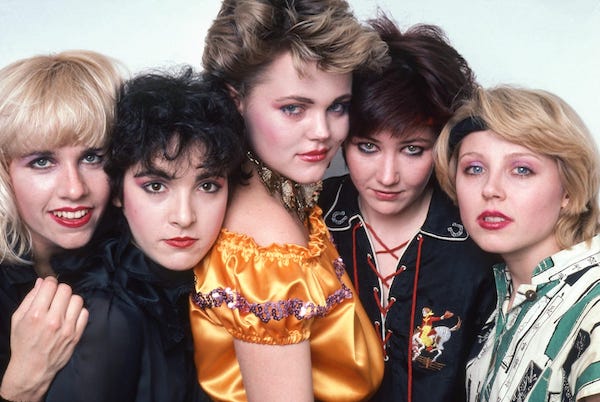 'Tis still the season
The long-running, family friendly Fiesta del Día de los Muertos~Day of the Dead Celebration hosted by Danza Floricanto/USA returns as a live performance. At Casa Del Mexicano, Floricanto Center for the Performing Arts, 2900 Calle Pedro Infante, East LA; Sat., Nov. 6, 8 pm, Sun., Nov. 7, 6 pm, $20 at door, $15 pre-sale; $10 seniors & $5 children under 10 at door only. Tickets and Covid protocols at Danza Floricanto.
LAX not at LAX
The Live Arts Exchange (LAX) festival opens this week with dance artists among the announced performers. Dancer/choreographers include for DaEun Jung in Byoul Part 1: 246 at 40 (11/6), Olivia Mia Orozco in The Messenger set in Alexa Eisner's installation Atom Cycle (11/12), and Amy O'Neal's The Hybrid Lab:Conversations in Merging Dance Cultures (11/14). Live at the Warehouse space dubbed "Frankie," 300 Mission Rd., Boyle Heights; Thurs.-Sat., Nov. 4-6, 8 pm, Sun., Nov. 7, 6 pm, Tues.-Sat., Nov. 9-13, 8 pm, Sun., Nov. 14, 7:30 pm; $8-$20. More info, a full listing of performers, tickets & Covid protocols at LA Performance Practice.
What home means
The nomadic artists of Home/LA offer performance and a panel discussion with dancer/choreographers Jay Carlon and Bernard Brown along with Cubano Percussion and LA Poverty Department. The event is part of the group's efforts for National Homelessness Awareness Month. At The Box parking lot, 822 E. 3rd St., Arts District; Thurs., Nov. 4, 6-9 pm, free. Info on this and other activities under the banner Embodying Empathy and Covid protocols at Home/LA.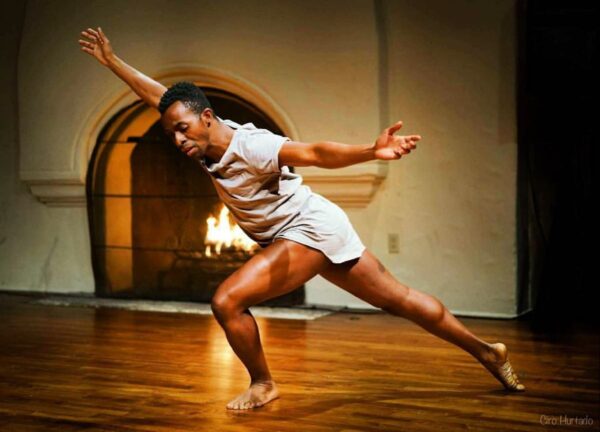 Dualities of death 
With an opening event on Thursday to communally build an alter leading to the main event on Saturday, si | embra, is described as a "movement celebration" by ShowBox LA's artist in residence Isis Avalos. Through the events and the alter, the audience is invited to consider that parts that have died exist as reminders of life either live or livestreamed. At Jireh Estetica Unisex, 2636 W. Jefferson Blvd., Jefferson Park; Opening event: Thurs. Nov. 11, 11 am to 2 pm., Main event on Sat., Nov. 13, 6 pm, both events free with reservation. Info, reservations & Covid protocols at Eventbrite.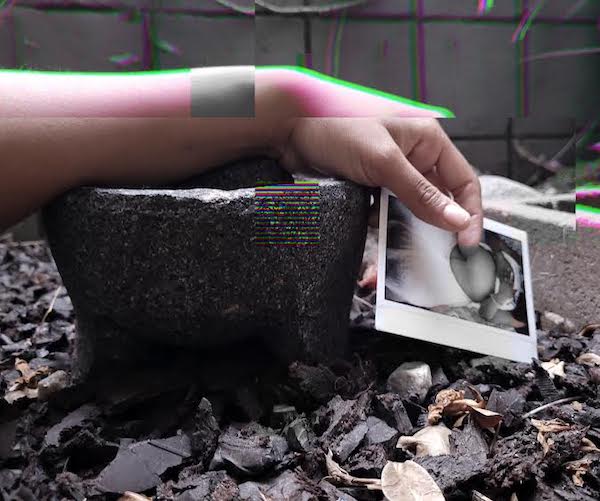 A mini-Seuss
Offering limited live seating and unlimited livestream access, Inland Pacific Ballet Academy presents the family-friendlySeussical Jr.  Live at Inland Pacific Ballet Academy Studio Theater 7, 9061 Central Ave., Montclair; Thurs. & Sat., Nov. 4 & 6, 7 pm, Sun., Nov. 7, 2 pm, $25, $15 children under 12. Also livestream $35 per device. Program info, tickets, & Covid protocols at Inland Pacific Ballet Academy.
Before he repents
Originally, Richard Wagner's opera Tannhäuser did not have a ballet. One was added for the opera's Paris premiere, because a ballet was expected, perhaps required, by Paris, usually somewhere in the second act. Wagner added a ballet in the first act, a bacchanalian excursion after which the hero starts on a road to repentance. Among its several new elements for its current production, LA Opera recruited in-demand Canadian choreographer Aszure Barton to create a new ballet for that scene. The result is on view live. At the Music Center, Dorothy Chandler Pavilion, 135 N. Grand Ave., downtown; Wed., Nov. 3, 7:30 pm, Sat., Nov 6, 7:30 pm, $23-$292. Details, tickets and Covid protocols at LA Opera Tickets.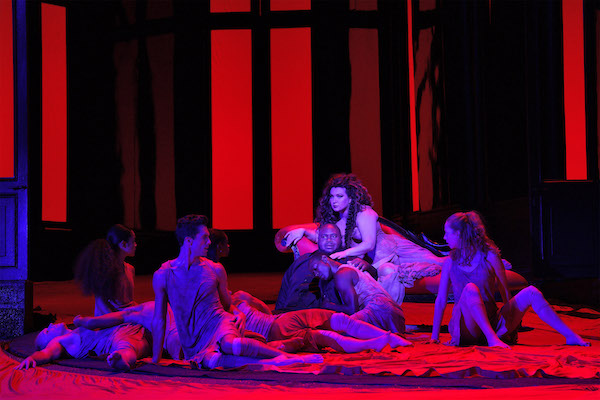 Post-modern rituals
Continuing its acquisition and exhibition of the work of post modern choreographers, the Getty Research Institute unveiled the first-ever retrospective of the work of choreographer and video artist Blonde Cummings: Dance as Moving Pictures. Known for translating everyday activities into dance movements, Cummings' work often focused on food, family, daily and major life events, especially Black life. The exhibit includes videos, interviews, and photographs. On view at Art+Practice, 3401 W. 43rd Pl., Leimert Park; Wed.-Sat., noon-6 pm, to Feb. 19, 2022, free. Research guide at Getty Research Institute, Exhibition at Art+Practice.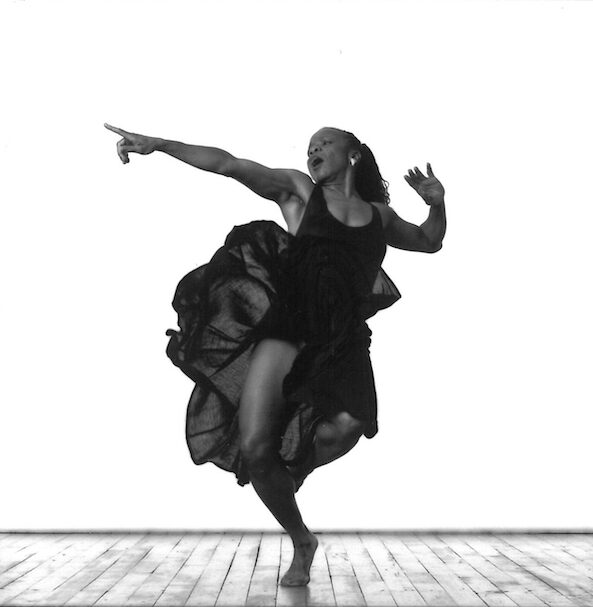 Museum moves
Performance and dance are the metier of several artists in both of the Hammer Museum's big fall exhibits. Witch Hunt surveys 16 artists focused on feminist, queer, and decolonial approaches to consider current and historical events. Among the artists who are movers look for Okwui Okpokwasili, Pauline Boudry & Renate Lorenz, and Beverly Semmes. The second opening, No Humans Involved, includes the performance duo Las Nietas de Nono. The exhibit's title draws on ideas of cultural theorist Sylvia Wynter whose panegyric writings advocated non-Western knowledge and spiritual practices. Exhibit info, tickets and Covid protocols at the website. UCLA Hammer Museum, 10899 Wilshire Blvd., Westwood; Tues.-Sun., 11 am-6 pm to Jan. 22, 2022, free no reservation required. Hammer Museum.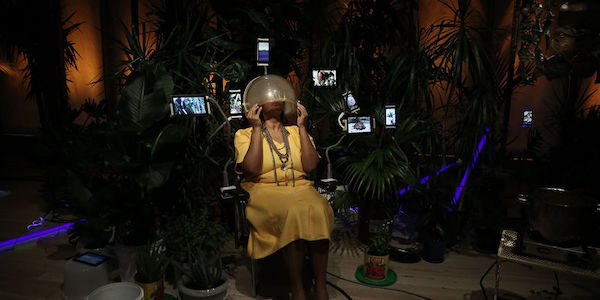 A Peek at Next Week
Jacob Jonas The Company at The Water Garden, 1620 26th St., Santa Monica; Fri.-Sat., Nov. 12-13, 7:30 p.m., $100-$280 (tickets sold for 2, 4 or 9) Details on tickets, lawn or chair seating, picnicking, alcohol, and Covid protocols at Jacob Jonas The Company.
Donna Sternberg & Dancers at Culver City Hall plaza, 9770 Culver Blvd., Culver City, Sat.-Sun., Nov. 13-14, 3 pm, free. Donna Sternberg & Dancers.
CSULB Fall Dance Concert streamed live from Martha B Knoebel Dance Theater, Cal State University Long Beach, Thurs.-Fri., Nov. 18-19, 8 pm, $15. .
Suchi Branfman at Scripps College, Jaqua Quadrangle, 1030 N Columbia Ave, Claremont; Sat., Nov. 13, 3 pm, free. Scripps College.
Body Weather Laboratory at the Electric Lodge, 1416 Electric Ave., Venice; Fri.-Sat., Nov. 12-13, 8 pm, Sun., Nov. 14, 3 pm, free with reservation at Body Weather Laboratory.
LA Contemporary Dance Company live screening at dots SPACE, 3951 Higuera St., Culver City; Thurs., Nov. 18, 6:30 & 8 pm., LA Contemporary Dance Company
Dance Films in Theaters and Online 
Just watching
The ballet troupe Freaks with Lines offers specially priced tickets for its new ballet film Nilus Cogus. Described as a "commentary on the age of surveillance," the film showcases dancers AJ Abrams, Michelle Lebowski, Breanne Wilson, Sofia Rochin, Ottavio Taddei, and Jacqueline Valmont. The company's creative director Susan Vishmid also acted as the film's executive director. Through Nov. 8 tickets to view are $14, then $20. Ballet Project TV.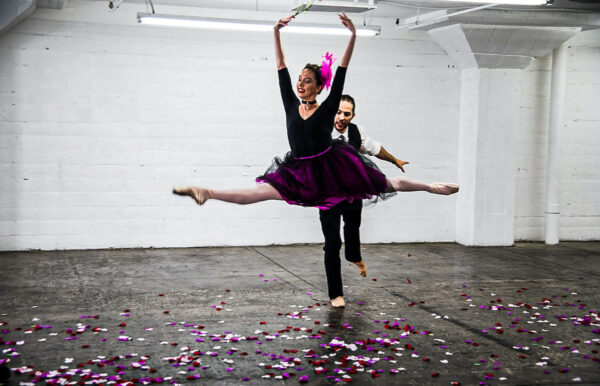 A myth extended
Drawing a contemporary perspective on ancient Persian mythology, The Scarlet Stone (Moher-ye Sorkh) combines traditional and contemporary Persian dance, music and animation to find parallels between the myth and the 1979 Iranian Revolution along with its aftermath. The 80-minute film in Persian with English subtitles has been extended online thru Nov. 30, free at Tirgan.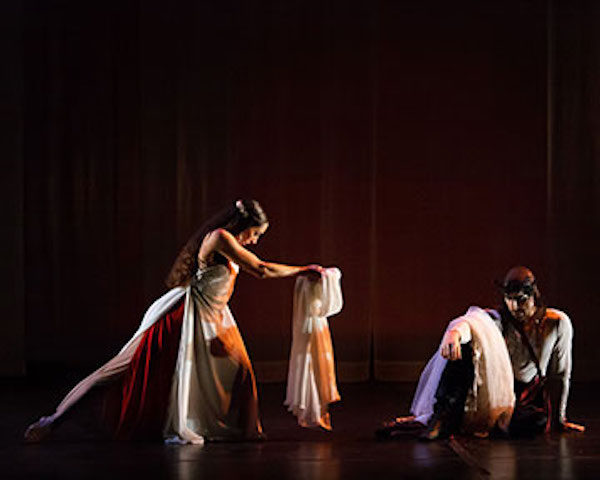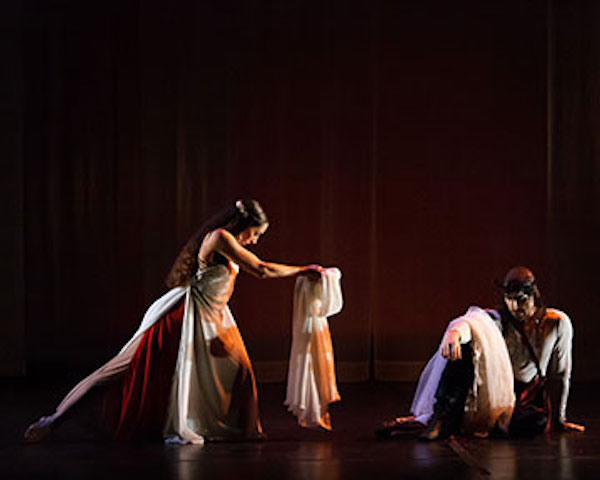 Back with more
LA choreographer Jacob Jonas and his Jacob Jonas/The Company gathered artists from around the world during the pandemic to produce 15 original short dance films under the banner Films.Dance. In January 2021 the films started rolling out over four months, one each Monday, all free. The project earned boasting rights as many of those films went on to win awards at other film festivals. Now comes Films.Dance Round Two, again with dance, dancers, and filmmakers from around the world. The original films, a preview, and e-mail sign up for free weekly film delivery at Films.Dance.
In case you missed it the first time
Continuing its roll out of encore videos from past performances, Viver Brasil adds Intersections/Ajêto the examples of the rich repertoire reflecting efforts to preserve Brasil's African culture in dance and music. Free at Viver Brasil. The ensemble also is part of KCET's Southland Sessions streaming at KCET.
L.A. dance gets a little love
The third season of the Music Center's digital series For the Love of L.A. keeps adding new videos filled with curated dance, music, and visual arts. The season includes South Asian-American dance with Shalini Bathina and 17-year old Shreya Patel, Japanese influenced dance in a film directed and performed by Kyoko Takenaka, contemporary dance set in Leimert Park from Brianna Mims, an excursion between beach and backyard from Maya Alvarez-Coyne, Albertossy Espinoza's LA Fusion Dance Theater, and more. Online free, at Music Center.
Online Dance Classes
Not quite ready for class in person?
Studios are reopening yet the option of on-line dance classes continues with many free, low cost or suggesting a donation. One central, constantly updated source on dance classes and in-depth reporting on SoCal dance, LA Dance Chronicle lists on-line dance classes including any cost and contact info LA Dance Chronicle.