Having reached the age of 70 myself, while I continue to work as a journalist covering movies and television, I would like to celebrate the countless actors and directors overs 60 who displayed their talents in 2019.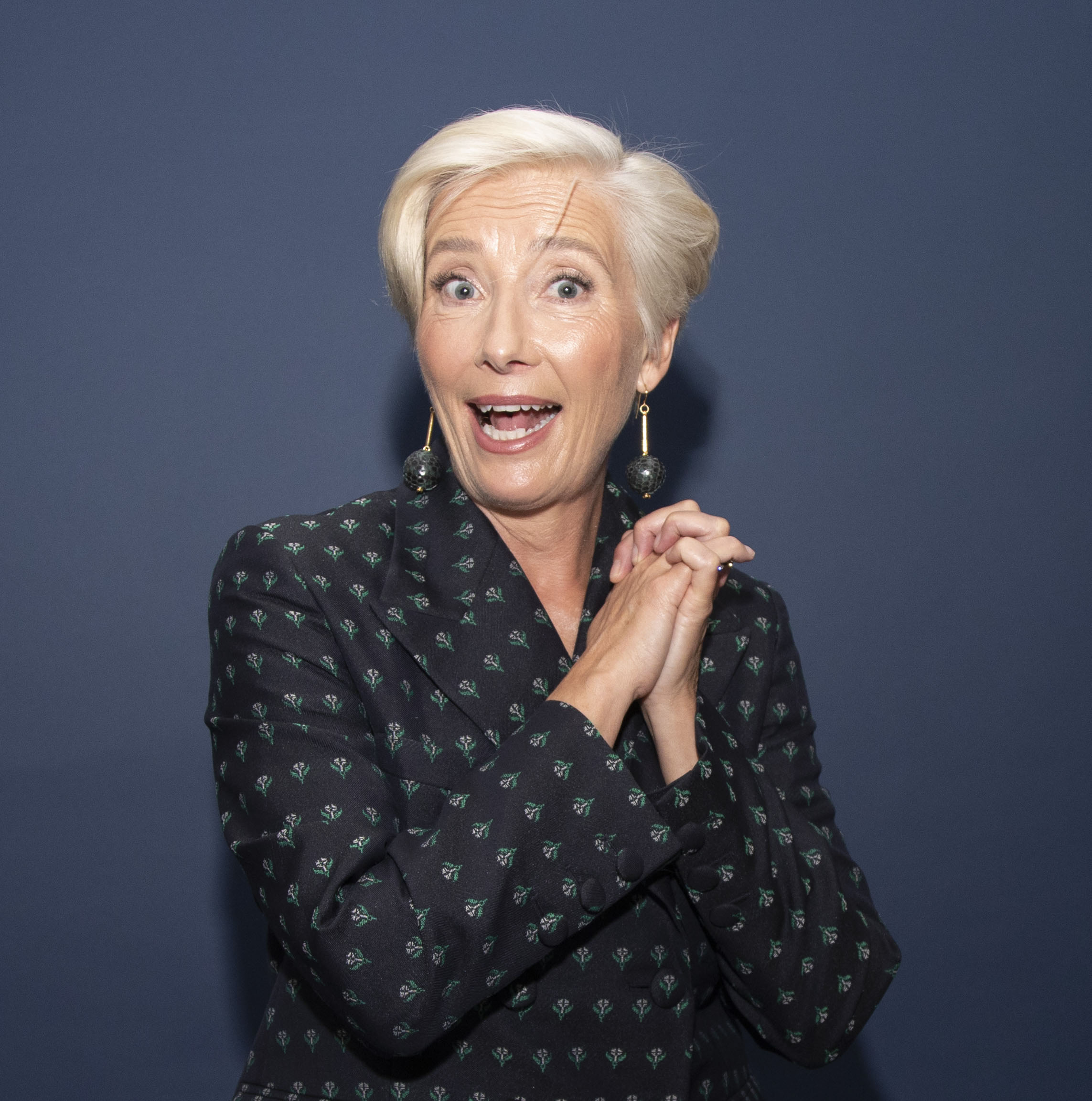 I admired several actresses, such as Vanessa Redgrave (82) in Mrs Lowry & Son, co-starring Timothy Spall (62), Maggie Smith (84) in Downton Abbey, Judy Dench (84) in Cats, Helen Mirren (74) in The Good Liar by Bill Condon (64) and Catherine the Great (TV), Meryl Streep (70) in The Laundromat and Big Little Lies (TV), Diane Keaton (73) in POMS, Kathy Bates (71) in Richard Jewell by Clint Eastwood (89), Alfre Woodard (67) in Clemency, Christine Baranski (67) in The Good Fight (TV), Patricia Arquette (61) in Otherhood and The Act (TV), Annette Bening (61) in The Report, Jamie Lee Curtis (61) in Knives Out, Emma Thompson (60) in Late Night, Last Christmas, and Years and Years (TV). And kudos to Ryan Murphy for casting Jessica Lange (70), Bette Midler (74) and Judith Light (70) in The Politician (TV). 
Judith Light, who also stars in Transparent-The Musical Finale (TV) by Jill and Faith Soloway, says, "My life and the opportunities that I have now are more than I've ever had before, so I really want to take advantage of that. It's very important for us to say to ourselves, as we mature, your life is not over, it is just beginning."
Many more male actors, of course, are able to continue to act as they age. This year we saw Christopher Plummer (89) in Knives Out with Don Johnson (69), Judd Hirsch (84) in Uncut Gems, Ian McKellen (80) in The Good Liar and Cats, Jonathan Pryce (72) and Anthony Hopkins (81) in The Two Popes by Fernando Meirelles (64), John Lithgow (74) playing Emma Thompson's husband in Late Night and Roger Ailes in Bombshell by Jay Roach (62), Henry Winkler (74) in Barry (TV), Chris Cooper (68) in A Beautiful Day in the Neighborhood and Little Women, Danny De Vito (75) and Michael Keaton (68) in Dumbo by Tim Burton (61), Michael Douglas (75) in The Kominsky Method (TV), Stellan Skargard (68) in Stealing Horses (Norway) and Chernobyl (TV), Willem Dafoe (64) in Motherless Brooklyn by Edward Norton and The Lighthouse, Tom Hanks (63) playing Mister Rogers in A Beautiful Day in the Neighborhood by Marielle Heller, Christoph Waltz (63) in Alita: Battle Angel, Kevin Bacon (61) in City on a Hill (TV), Gary Oldman (61) in The Laundromat, Tim Robbins (61) in Dark Waters by Todd Haynes.
McKellen decided not to celebrate his 80th birthday with a party, but by going on a tour of 86 UK theaters with a one-man show, Ian McKellen On Stage: with Tolkien, Shakespeare, Others and You.  He says, "As anyone of my age will tell you, we're going to funerals all the time, so the face of death is just a fact of life, you can't avoid it. But I think it's healthy to talk about it, because it does make you value every day."

Martin Scorsese (77) cast veterans like Al Pacino (79), Robert De Niro (76) and Joe Pesci (76) in The irishman.  Many other  (all male) directors over 60 did good work this year, including the above mentioned Clint Eastwood, Bill Condon, Fernando Meirelles, Jay Roach and Tim Burton. Danny Boyle (63) directed Yesterday, Ang Lee (65) Gemini Man, Pedro Almodovar (70) Pain and Glory. 
Italian director Marco Bellocchio (80), whose film The Traitor was chosen to represent Italy at the Oscars and was submitted for Golden Globes, puts it best: "I have to defend my age, not only for myself, whose work proves my point, but for those who are perhaps less fortunate, and find themselves in difficult circumstance for lack of material resources or failing health. This idea of discarding older folks is inhuman, I would never support it, because old people should be able to get help."