Mother's Day dance and aerial festivities invade Topanga Canyon, Cinco de Mayo folkloric dancers celebrate in Pasadena, a contemporary dance troupe eschews the desert for Glendale, a dance fest tilts contemporary in Westminster, plus more SoCal dance this week and a peek at next week.
Live This Week
Perfect for the right kind of Mom
For an entertaining, halcyon alternative to crowded restaurants on Mother's Day, consider MOMentum Place. Taking over a stage that hosts summer Shakespeare under the oak trees, the mostly annual event offers an array of dancers, acrobats, aerialists, and other entertainers curated by Lexi Pearl. Bring a picnic or opt for the spring-themed brunch (additional charge). Theatricum Botanicum, 1419 N. Topanga Canyon Rd., Topanga Canyon; Sun., May 8,  brunch at noon ($30), show at 2pm, $35 advance, $40 at door, $15 students, $10 12 year & under. Theatricum Botanicum.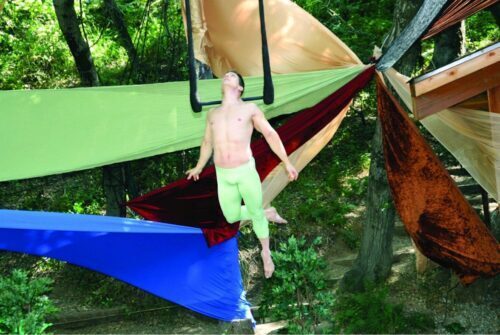 From livestream to live
Hosted by AkomiDance, Orange County Dance Festival gathered an impressive roster of ten professional mostly contemporary dance companies for this year's Professional Concert and ten college and pre-professional troupes for Friday's Rising Artists show. Saturday's pro line-up boasts 7th Street Dance Company, Benita Bike's DanceArt, BrockusRED, Dorcas Roman Dance Theatre, Vannia Ibarguen Dance Arts, Emergent Dance Company, Jazz Spectrum Dance Company, Kairos Dance Company, Re:borN Dance Interactive, and the host company. A Saturday post-show reception benefits future festivals. At Rose Center Theater, 14140 All American Way, Westminster; Rising Artists on Fri., May 6, 7pm, $20, Professional Concert on Sat., May 7, 7pm, $20, benefit reception on Sat., May 7, post-performance, $75-$125 Rose Center Theater.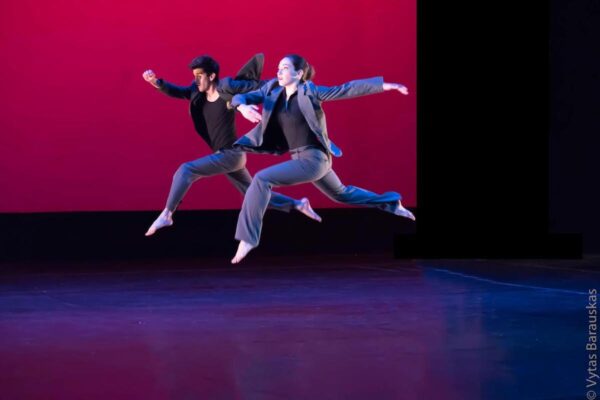 An occasion for more than margaritas
After a two-year pandemic-forced hiatus, Gema Sandoval and her Danza Floricanto/USA are back live with its exuberantly festive Cinco de Mayo in Pasadena. Celebrate the occasion with folkloric dance and music at ARC (A Room to Create) Pasadena, 1158 E. Colorado Blvd., Pasadena; Sat., May 7, 8pm, $15 in advance, $20 at door, $10 seniors & student at door only. Danza Floricanto.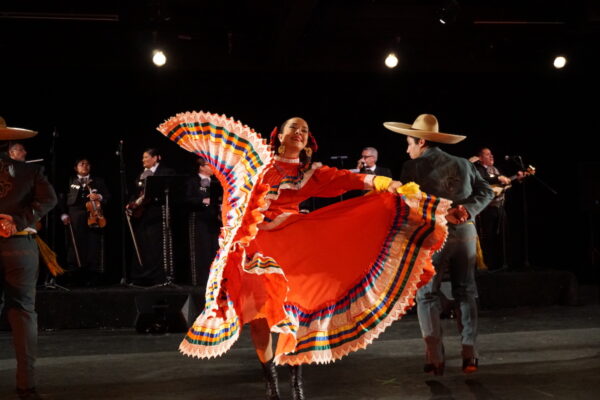 Deserting the desert
Usually one must head to Palm Springs to see choreographer Michael Nickerson-Rossi and his eponymous Nickerson-Rossi Dance. Over recent years, the dancemaker and his contemporary company have made the desert resort town a dance destination, hosting an international dance festival and an array of year-round educational and outreach programs. This performance and a related workshop continue the annual spring dance series at Brand Library & Art Gallery, 1601 W. Mountain St., Glendale; Sat., May 7, 5pm, free. Brand Library & Art Gallery.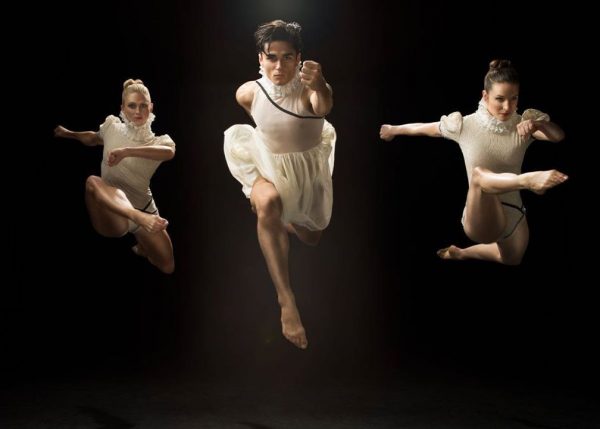 Marking a return
Some big name choreographers are on the program as CalArts Dance resumes in-person performance with Repertory Returns! The program includes works by Trisha Brown, Donald Byrd, Kyle Abraham, and Sidra Bell. REDCAT at Walt Disney Hall, 631 W. 2nd St., downtown; Fri-Sat., May 6-7, 8:30pm, $15, $20 students, livestream on Sat., May 7, 8:30pm, $15. OvationTix.
Eclectic on Electric
Dance dominates this edition of High Voltage, the eclectic showcase that coincides with nearby Abot Kinney Boulevard's First Friday events. This month features contemporary choreography from Rosalynde LeBlanc and Kathak dance from Leela Dance Collective. Electric Lodge, 1416 Electric Ave., Venice; Fri., May 6, 8pm, $10. Eventbrite.
Bountiful ballet
A Saturday evening benefit and a Sunday brunch matinee are offered by Westside Ballet along with New Horizons, the respected training company's spring repertory program. The benefit features alumni guest artists Adrian Blake Mitchell, Joy Womack and Lyrica Woodruff. At The Broad Stage, 1310 11th St., Santa Monica; Sat., May 7, 7:30pm, $75, Sun., May 8, 2pm, $45. Tix.
Getting intimate out loud
The museum series Fowler Out Loud showcases the talents of UCLA students. This time the spotlight is on graduating senior Rebecca De La O who draws on dance elements to share insights on being at the cusp of adult life. Fowler Museum at UCLA, 501 Charles E Young Dr. North, Westwood; Thurs., May 12, 6pm, free with registration at Eventbrite.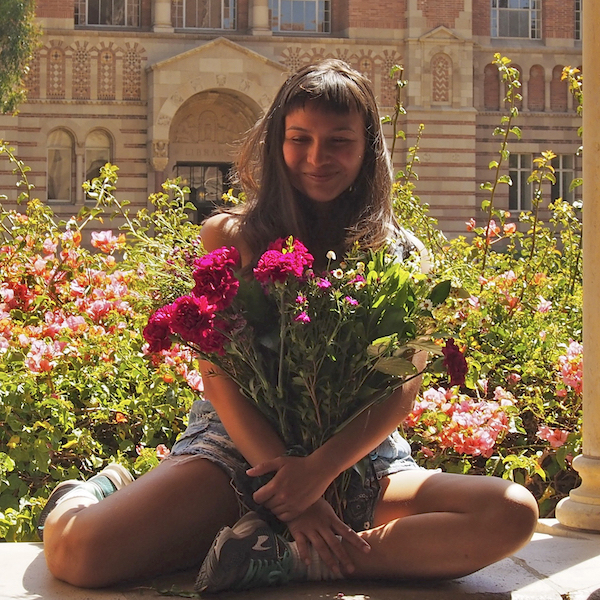 Last chance to put on Poussin
As part of its exhibition Poussin and the Dance, the Getty Center commissioned several notable LA choreographers to create dance films that respond to Poussin's art. The results, Poussin Projected: Screening Contemporary Dance Films, are viewable online and the Poussin artworks are viewable in person until May 8. Exhibition at the Getty Center, Harold M Williams Auditorium, 1200 Getty Center Dr., Brentwood; thru Sun., May 8.  Dance films viewable at Getty.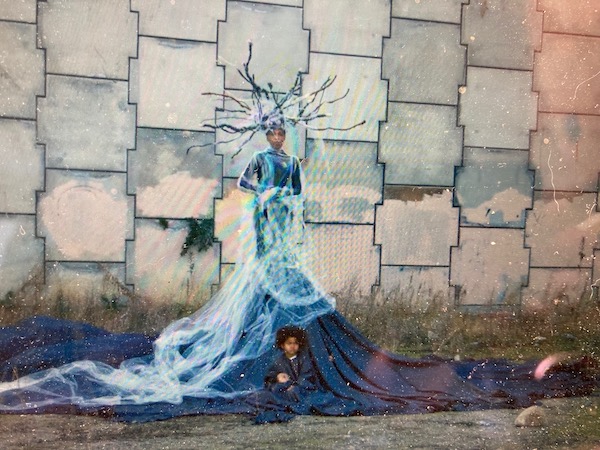 Dancers in the park, drummers in the library
LA-based dance, music, and drumming ensembles offer free performances at parks and libraries throughout LA in the Music Center's Arts Grown LA. Performances include folkloric troupes, Taiko drummers, and more, continuing into June. A complete list of groups, venues, and performance details at Music Center.
A Peek at Next Week
Kenneth Walker Dance Project at Alvas Showroom, 1417 W 8th St., San Pedro; Sun., May 15, 2pm, $18. Kenneth Walker Dance Project, Alvas Showroom.
Versa-Style Dance Company's 17th Anniversary Hip Hop Festival at Estaban E Torres High School, 4211 Dozier St., East LA; Main Event Jam & Battles on Sat. May 14, noon, $25, Street Dance Showcase on Sun., May 15, 5pm, suggested donation $10. Versa-Style Dance Company.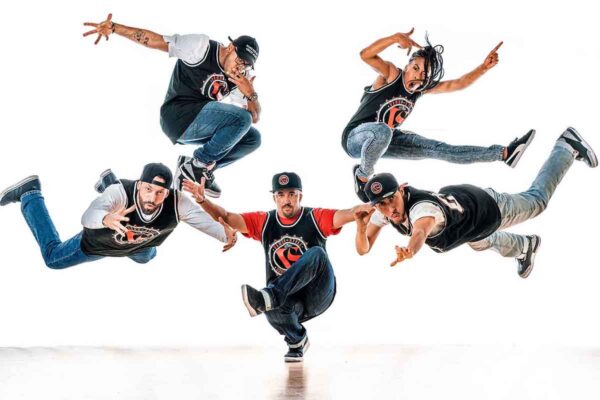 Nancy Evans Dance Theatre at ARC (A Room To Create), 1158 E. Colorado Blvd., Pasadena; Sat., May 14 & 21, 8pm, Sun., May 15 & 22, 4pm, $25, $20 seniors & students. Nancy Evans Dance Theatre.
Rosanna Gamson/World Wide at Brockus Project Dance, Brewery Art Walk, 618B Moulton Ave., Lincoln Heights; Sun., May 15, 5:30pm, free with reservation at Brown Paper Tickets.
Savannah Fuentes in Eterno, El Flamenco Vive at Zephyr Theatre, 7456 Melrose Ave., West Hollywood; Thurs., May 19, 8pm, $12-$55. Eventbrite.
Bret Easterling in Brecht at LA Dance Project, 2245 E. Washington Blvd., Arts District; Fri.-Sun., May 13-15, 8pm, $25, $15 students. http://ladanceproject.org/ladp-presents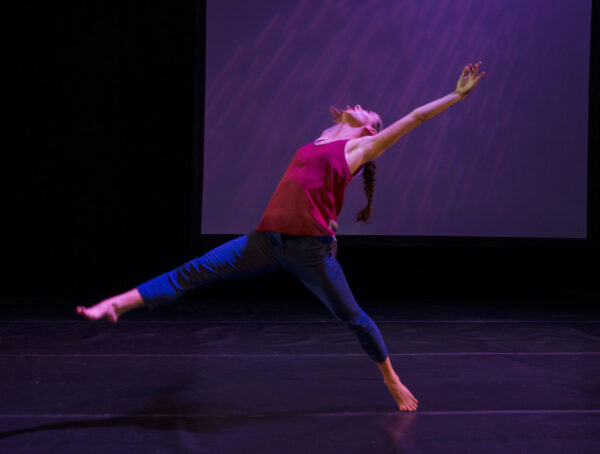 Donna Sternberg & Dancers in Mending at the Odyssey Theater, 2055 S. Sepulveda Blvd., W.LA; Sat., May 14, 8pm, Sun., May 15, 3pm, $15 in advance, $20 at door. Donna Sternberg & Dancers.
Members of the Joffrey Ballet at Irvine Barclay Theatre, 4242 Campus Dr., Irvine; Wed., May 18, 7pm, $30-$85. Irvine Barclay Theatre.
Rhapsody in Taps at Impact Dance Center, 5370 Katella Ave., Los Alamitos; Sun., May 15, noon – 5pm, $35-$80. Rhapsody in Taps.
Global Motion World Dance Company at The Broad Stage, 1310 11th St., Santa Monica; Sat.-Sun., May 14-15, 7:30pm, $20. The Broad Stage.
Ballet Folklorico Do Brasil & Pacifico Dance Company at Burton Chase Park, 13650 Mindanao Way, Marina del Rey; Sun., May 15, 11:30am & 1:30pm, free. Event Flier.

this is an ad space