Flamenco surfs into Hermosa Beach, eclectic dance welcomed back in Santa Monica, weeks 2 and 3 of new performance hit downtown, ballet up on its toes in Westminster, salon style dance in the Arts District, plus more SoCal dance this week (Aug. 25 to 31), and a peek at next week.
Live This Week
In session
Partnering with LA Dance Project, Zal Ryan Schlegel and Denna Thomsen present CONGRESS Vol. VIII, the latest edition of this salon-style platform for cross-genre artists. Scheduled performers include Nico Lonetree, Mike Tyus, Mandy Moore, Tony Testa, Lex Ishimoto, Mayte Valdes & Carlos Barrionuevo, Jacob Jonas/The Company, and Robbie Blue. Pre-show cocktails and tacos available for purchase at 6:30 pm with check-in starting at 7 pm. LA Dance Project Studios, 2245 E. Washington Blvd., Arts District; Fri.-Sun., Aug. 25-27, 8 pm, $45 & $75. CONGRESS VII.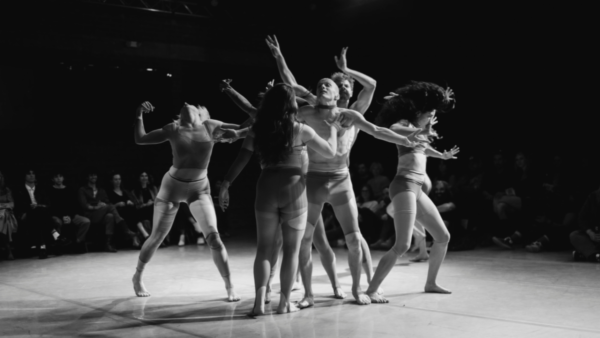 The Spanish guest
For this flamenco event from Mizuho Sato Flamenco, dancers Ryan Zermeño and Mizuho Sato are joined by an award-winning guest, singer Cristo Cortés from Spain. Guitarists Ricardo Diaz and Jose Tanaka round out the line up. Hermosa Beach Community Theatre, 710 Pier Ave., Hermosa Beach; Wed., Aug. 30, 7 p.m., $35-$71. Eventbrite.
They're back!
In another mark of dance resilience this side of the pandemic, the MisMatch Dance Festival returns after a three year hiatus. Marking the 14th edition of the fest, producer Amanda Hart and her HartPulse Dance Company present 30 companies and performers divided among three shows and representing a spectrum of dance. Participating companies include C. Eule Dance, DAGDAG Dance, Inspire Danz Co., MAC & Company, Troupe Zaghareet, Authentic:Grooves, Maha and Company, Goblin Party, Selah Dance Collective, Visionary Dance Theatre, JESS HARPER & DANCERS, 7th Street Dance Company, Coalescence Dance Company, Vicious Circle Dance Company, Align Dance Theatre/Wendy Ellis, Temper Tantrum Dance Company, Nevada Repertory Dance Theater, Southern California Dance Theatre, Los Angeles FUSION Dance Theater, School of Dance and Music Elite Company, HUEI DANCE PERFORMANCE ARTS COMPANY, and the host company. Individual performers include Kat Grace, danah bella, Rachel Pace, Sonia Ochoa, Kevin Holland, Michael Mendoza, Rochelle Guardado, and Tsiambwom M. Akuchu. Highways Performance Space, 1615 18th St., Santa Monica; Fri.-Sat., August 25-26, 7 pm, Sun., Aug. 25, 2 pm, $25. HartPulse Dance Company.
The toes have at it
Presented by White Nights Ballet, Continuum: Ballet from Classical to Contemporary promises to cover the spectrum of the ballet art. Announced contributors and performers include Alina Krasovskaya, Amanda de Oliveira, Maire E. New, Matisse Love, Aimee Cho, Alexander Romanchikov, Aaron Smyth, Jacob Ray, and Matthew Schroeder. Rose Center Theater 14140 All American Way, Westminster; Sun., Aug. 20, 6:30 pm, $43. White Nights Ballet.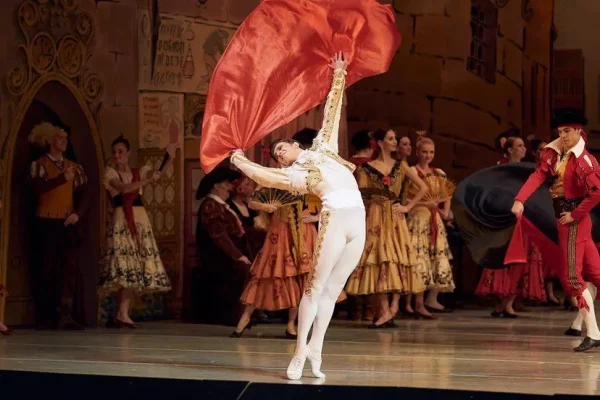 Bringing the next new
Propelling into its third decade, REDCAT New Original Work (NOW) series continues its mission of presenting innovative, multi-discipline performance, much of which includes dance and movement. Week 2 opens with Exhale Static, Inhale Fumes, disabled dance artist and activist Vanessa Hernández Cruz' solo considering the contradiction in the human disconnect from over-consuming social media at the same time some people, including the disabled, increasingly rely on technology. With choreography by the always-thoughtful Kevin Williamson, his new work Safe and Sound pays homage to the strength and pleasures of alternative nightlife spaces while pondering self-preservation and solidarity to combat anti-LGBTQ aggression. Williamson is aided by a sound score from Anna Luisa Petrisko, film interludes by Taso Papadakis, and fashion designed by Kelsey Vidic. Artist/educator Melissa Ferrari conjures a magic latern in Relict: A Phantasmagoria to complete the three performances. REDCAT, Disney Hall, 631 W. 2nd St., downtown; Thurs.-Sat., Aug. 24-26, also Aug. 31-Sept. 2 (new performers, see below), 8:30 pm, $25 single tickets, $50 festival pass. REDCAT.
And the final new, for now
Three performances wind up Week #3 of this year's REDCAT NOW Festival. In The Legend of Ted Drago, Mark Golamco embodies that ballet dancer and also his painter lover, Alfonso Ossorio. Erica Bitton brings Vacuum Girl, a television sitcom pilot set in New York. Huntrezz Janos and Antigoni Tsagkaropoulou combine their talents in a virtual world with wearable sculptures in DENTAXUVIA. REDCAT, Disney Hall, 631 W. 2nd St., downtown; Thurs.-Sat., Aug.31-Sept. 2, 8:30 pm, $25 single tickets, $50 festival pass. REDCAT.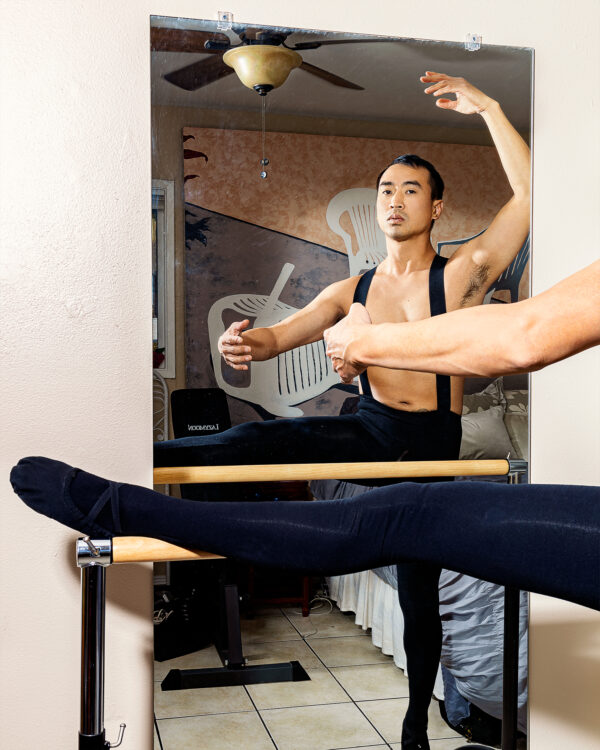 A Peek at Next Week (Sept. 1-7)
Max 10 — Electric Lodge, Scott Kelman Theater, 1416 Electric Ave., Venice; Mon., Sept. 4, 7:30 pm, $10. Electric Lodge.
High Voltage — Electric Lodge, 1416 Electric Ave., Venice; Fri., Sept., 8 pm, $10. Electric Lodge.