Orphaned solos adopted by a downtown home, modern dance "begets" in Pasadena, an online celebration returns live in Hollywood, jazz dance in Glendale, modern dance in La Crescenta, ballet downtown, more So Cal dance this week and a peek at next week.
Live This Week
Unmasking the connections
Under the banner Roots and Branches, works by three modern dance legends–Martha Graham, Lester Horton, and Mary Wigman–are considered with works by choreographers who branched from those esteemed roots including LA's own Bella Lewitzky, Don Martin, Viola Farber, John Pennington, Nancy McKnight Hauser, and Nancy Evans Doede. Doede's company, Nancy Evans Dance Theater, presents this rare and valuable chance to actually view these choreographic legacies alongside one another. ARC (A Room To Create), 1158 E. Colorado Blvd., Pasadena; Sat., May 21, 8pm, Sun., May 22, 4pm, $25, $20 seniors & students. Nancy Evans Dance Theater.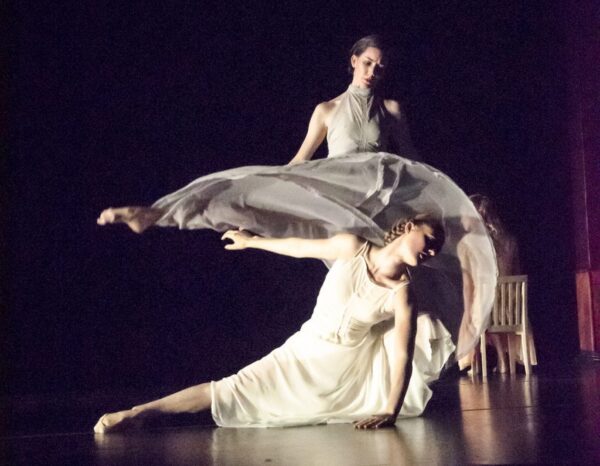 Pull up a chair
One of the busiest online presences throughout the pandemic including its Kitchen Table Project, Invertigo Dance Theatre selected that celebratory project for its return to live performance. Under the banner The Kitchen Table Project: A Time to Gather, the dancers weave tales of nourishment, heritage and memory with staging specifically for this performance site. Video of the online installments on Vimeo. Performance at Temple Israel of Hollywood, 7300 Hollywood Blvd., Hollywood; Wed., Thurs., & Sat., May 25, 26 & 27, 7:30pm. $30. The Kitchen Table Project: A Time to Gather.
One at a time together
The intrepid performance series Hi-Solo reappears at a new venue as part of MOCA Wonmi's Warehouse Programs. Since 2015, the series was a fixture at the now closed Pieter studio. Alexx Shilling and Devika Wickremesinghe adapted dancer/choreographer Mark Heim's structure of three-minutes solos into the series. In 2018, Alexsa Durrans and Miles Brenninkmeijer took on responsibility and curated this edition of Hi-Solo #11, assembling ten dancemakers who cover the dance spectrum from street to Latin to contemporary dance. The announced ten include Ana María Alvarez, Creighton Baxter, Shauna Davis, DeFacto X, Edgar Fabián Frías, Jackie "Miss Funk" Lopez, Jobel Medina, Yunuen Rhi, Michelle Sui, and Estrellx Supernova. The Geffen Contemporary at MOCA, 152 N. Central Ave., Little Tokyo; Sat.-Sun., May 20-21, 8pm, $10. MOCA.
Foothill dancin'
Bringing another free performance by her modern dance company Benita Bike's DanceArt promises its distinctive brand of entertainment and enlightenment about how dance is made. La Crescent Library, 2809 Foothill Blvd., La Crescenta; Sat., May 21, 2pm, free. Benita Bike's DanceArt.
Mothering songs
Mother's Day has passed which doesn't stop Pat Taylor and her JazzAntiqua Dance & Music Ensemble from bringing jazz movement under the banner Songs My Mother Taught Me with music from Bessie Smith, Roberta Flack, Nina Simone and others. Part of the spring series of dance performances at Brand Library & Art Gallery, 1601 W. Mountain St., Glendale; Sat., May 21, 5pm, free. Brand Library.
Not just the heart will go on
Stopping off on its national tour, Seattle-based Savannah Fuentes headlines Eterno, El Flamenco Vive joined by dancer Diego Amador Jr. from Sevilla. Zephyr Theatre, 7456 Melrose Ave., West Hollywood; Thurs., May 19, 8pm, $12-$55. Eventbrite.
Variations with permission
Students from the respected Colburn Dance Academy perform a mixed bill titled Pinnacle that includes Jerome Robbins' The Goldberg Variations (Excerpts), the first time dance students have received performance permission from the Robbins' Trust. The program also includes Danses Concertantes and Pulcinella Variations. A livestream option is also available. Colburn School Zipper Hall, 200 S. Grand Ave., downtown; Sat., May 21, 7pm, $30. Live performance tickets at Colburn School. Livestream tickets also at Colburn.
Under the stars
Wile away the night with a performance and repast at a singular Beverly Hills estate at this gala benefiting Barak Ballet and its upcoming July performances. The higher price ticket includes a tour of the estate. Spring Fling Fundraiser at Dawnridge Estate, address provided w/ticket purchase; Sat., May 21, $350 & $500. Barak Ballet.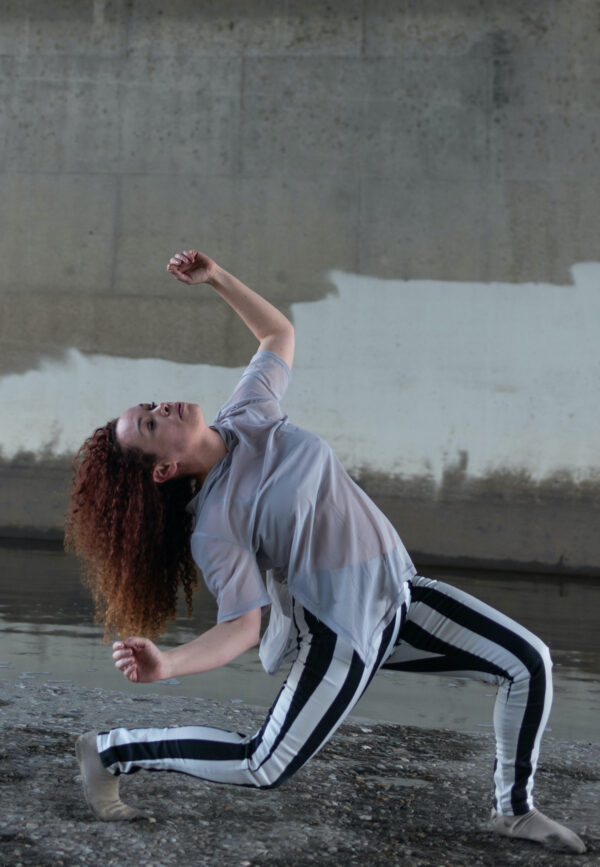 Fruggin' in Frogtown
A benefit for MashUP Contemporary Dance Company, Spring Soiree includes a dance performance, a food, drinks, and a DJ with funds supporting dancer and choreographer salaries for remaining 2022 performances. Frogtown Creative Studios, 2934 Gilroy St., Frogtown; Sat., May 21, 5pm, $100-$250. Eventbrite.
A Peek at Next Week
Los Angeles Ballet – Sleeping Beauty at Redondo Beach Performing Arts Center, 1935 Redondo Beach Blvd., Redondo Beach; Sat., May 28, 7:30pm. Also at UCLA Royce Hall, 10745 Dickson Court, Westwood; Fri., June 3, 7:30pm, Sat., June 4, 2pm. Also at the Alex Theater, 216 N. Brand Blvd., Glendale; Sat., June 11, 7:30pm, $34-$131 (student, senior & military discounts available). Los Angeles Ballet.
Dance at the Odyssey Festival presents LA Contemporary Dance Company at The Odyssey Theatre, 2055 S. Sepulveda Blvd., West LA; Thurs.-Sat., June 2-4 & June 9-11, 8pm, Sun., June 5 & 12, 2pm, $25, $15 students. Email The Odyssey Theatre.
Mixed eMotion Theatrix — Gatsby Redux at the Muckenthaler Cultural Center, 1201 W. Malvern Ave., Fullerton; Wed. & Fri., June 1 & 3, 7pm, $30, $20 students. Muckenthaler Cultural Center.
The Wooden Floor —39th Annual Concert at Irvine Barclay Theatre, 4242 Campus Dr., Irvine; Thurs.-Fri., June 2-3, 8pm, Sat., June 4, 2:30 & 8pm,  $10-$50. The Wooden Floor.