French ballet in the Hollywood Hills, contemporary ballet downtown, two new chamber ballet companies in Santa Monica and Thousand Oaks, a contemporary dance fest has a ball in West LA, a silver anniversary festival progresses to El Monte, hip hop infuses Pasadena, West Hollywood, and downtown, more So Cal dance this week and a peek at next week.
Live This Week
Ballet bustin' out all over  #1
As the closer for the Music Center's dance season, Washington state's Pacific Northwest Ballet certainly deserves its reputation as one of this country's premiere ballet companies. With dancing chops that extend from stunning principals to versatile soloists and with a sterling corps de ballet, PNB triumphs in full-length classics and devours whatever contemporary choreographers throw at the dancers. Last seen here as one-third of the Music Center's celebration of choreographer William Forsythe, this visit offers a full evening with works by three contemporary dancemakers at the top of their game: Twyla Tharp (Waiting at the Station), Crystal Pite (Plot Point set to film music from Psycho), and PNB's resident choreographer Alejandro Cerrudo (Little Mortal Jump). The visit also includes a dance film fest (see #5 below). The Music Center, Dorothy Chandler Pavilion, 135 N. Grand Ave., downtown; Fri.-Sat., July 14-15, 7:30 pm, Sun., July 16, 2pm, $34-$138. Music Center.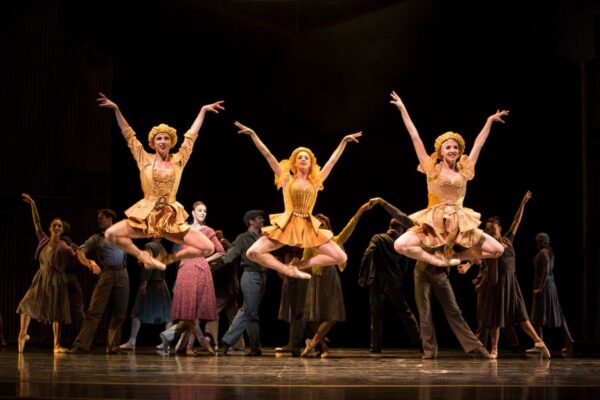 Ballet bustin' out all over #2
Leaving its Palais Garnier home in Paris for the hills of Hollywood, Paris Opera Ballet accepted Gustavo Dudamel and the LA Phil's invitation to participate in the Hollywood Bowl's centennial celebration. The internationally-acclaimed company isn't just putting in a cameo appearance with a stray pas de deux punctuating the music, but brings a full-evening of dance that samples its wide-ranging repertoire. The announced program includes contemporary European masters like Angelin Preljocaj, William Forsythe, and Hans van Manen along with selections showcasing the legendary French ballet technique including Mikhail Fokine's Dying Swan, Victor Gsovsky's Grand Pas Classique, and an excerpt from the Rudolf Nureyev-choreographed Swan Lake, Act II.  In addition to the White Swan and Prince Siegfried, hopefully the Swan Lake excerpt includes the ballet company's renowned corps de ballet that often draws curtain call applause that rivals the étoiles. With the Bowl's giant video screens, even the cheap seats should have a great view of the dancing and the LA Phil conducted by Dudamel as a back-up band for the dancers! The Hollywood Bowl, 2301 Highland Ave., Hollywood; Wed.-Thurs., July 20-21, $1-$171. Hollywood Bowl.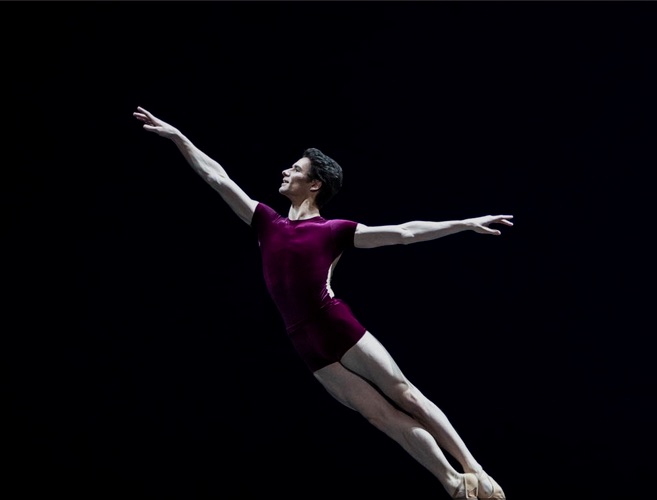 Ballet bustin' out all over #3
Another new professional ballet company joins the ranks of LA-based chamber ballet companies championing contemporary choreography and original music. Led by choreographer/dancer Chasen Greenwood, The Realm Company introduces itself with a performance and reception showcasing its dancers with new works set to music by Taylor Briggs. The event includes refreshments and proceeds will fund a full performance in September at the BroadStage. Come see its start at Westside Ballet, 1709 Stewart St., Santa Monica; Sun., July 17, 4-7pm, $40-$100. The Realm Company.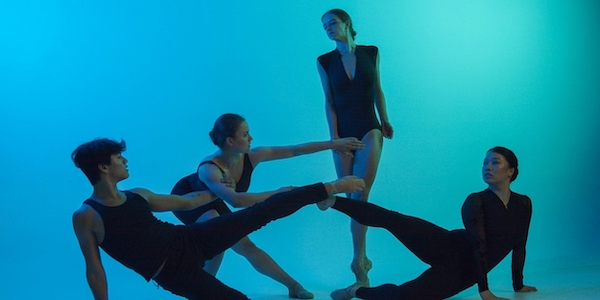 Ballet bustin' out all over #4
Two entrepreneurial sisters made good use of the two year lockdown establishing Ballet Project.tv which aired videos of their nascent company Ballet Project OC and other companies during the pandemic lockdown. Now the sisters, Ally and Emily Helman, are going live. The program includes five new works by mostly California choreographers. After a June opening in Orange County, the company tours to two more SoCal venues and offers a livestream option. Scherr Forum, Bank of America Performing Arts Center, 2100 E. Thousand Oaks Blvd., Thousand Oaks; Sat., July 16, 3pm, $40. Also at Brea Curtis Theatre, 1 Civic Center Circle, Brea; Sat., Aug. 6, 3 & 7pm, $35. Also a livestream option. Curtis Theatre.

Ballet bustin' out all over #5
In conjunction with its Music Center residency, Pacific Northwest Ballet partnered with Dance Camera West to presents PNB Dance Film Festival. The free dance film festival presents films reflecting the cinematic directions dance took when pandemic-closed theaters and studios forced dancers and dancemakers to rechannel their creative energies. PNB may hail from Seattle, but the film fest includes work from LA companies including MashUp Contemporary Dance, Hayden Rivas, Kitty McNamee, Blue 13 Dance Company's Achinta S. McDaniel, Derion Loman & Madison Olandt, and Isaiah Kim. Films screen before each PNB live performance and for free at midnight in the plaza. Music Center Jerry Moss Plaza, 135 N. Grand Ave., downtown; Wed.-Sat., July 13-16, midnight, Sun., July 17, 6pm, free. Also Dorothy Chandler Pavilion, Stern Grand Hall, 135 N. Grand Ave., downtown; Fri.-Sat., July 15-16, 6pm (before 7:30pm show) and Sun., July 17, 12:30pm (before 2pm show). Music Center.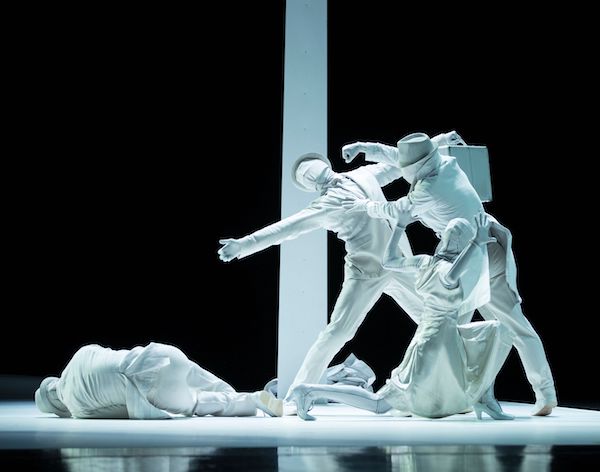 A telling novela
Filmed in West Hollywood neighborhoods with a large Russian-Jewish population, Heidi Duckler Dance's latest project Counter Intelligence: The Story of Sister Alyonushka and Brother Ivanushka. is an episodic, danced, telenovela that retells a Russian folktale. A few years back, Duckler and her troupe presented a telenovela project that traveled throughout metro L.A. , each installment unfolding at a different venue. This time, Duckler and her assembled dancers, actors, musicians and writers take the danced story viral, screening each part live and for free on Youtube, Facebook, and Twitch. The adventure began earlier this summer with two streamed installments. The next three episodes unfold, online, over the next three Sundays. The finale on August 14 screens both online and live at the company's downtown home in the Bendix Building. One can catch up or refresh the recollection with the first two episodes available at the website. Dancers include Andrea Burr, Rebekah Denegal, Darrel "Friidom" Dunn, Raymond Ejiofor, William Jay Ylvisaker, and Ching Ching Wong. Online on Facebook, YouTube & SwitchTV, Sun., July 17, 23 & 31, 6pm, free (donations encouraged) with registration at Heidi Duckler Dance.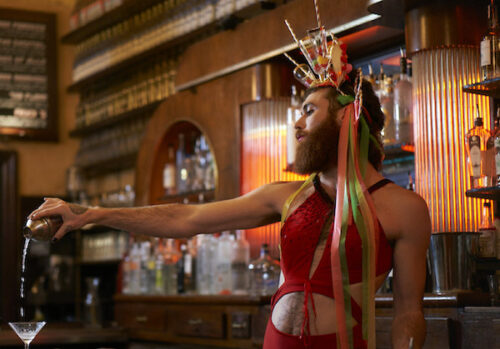 Wearing it out
Winding up this year's seven-week Dance at the Odyssey Festival, German choreographers deufert&plische bring The Eerie Atlas—A Worn World. The event is a culmination of a month-long exploration of the idea of clothes including choreographic and writing exercises, clothes swaps, and costume ateliers with a single performance showcasing the final costumes at a "ball" punctuated with dance, stories, and a DJ.  A celebratory conclusion for this year's adventurous dance festival. The Odyssey Theatre, 2055 S. Sepulveda Blvd., West LA; Sat., July 16, 8pm, $25, $15 students. Odyssey Theatre.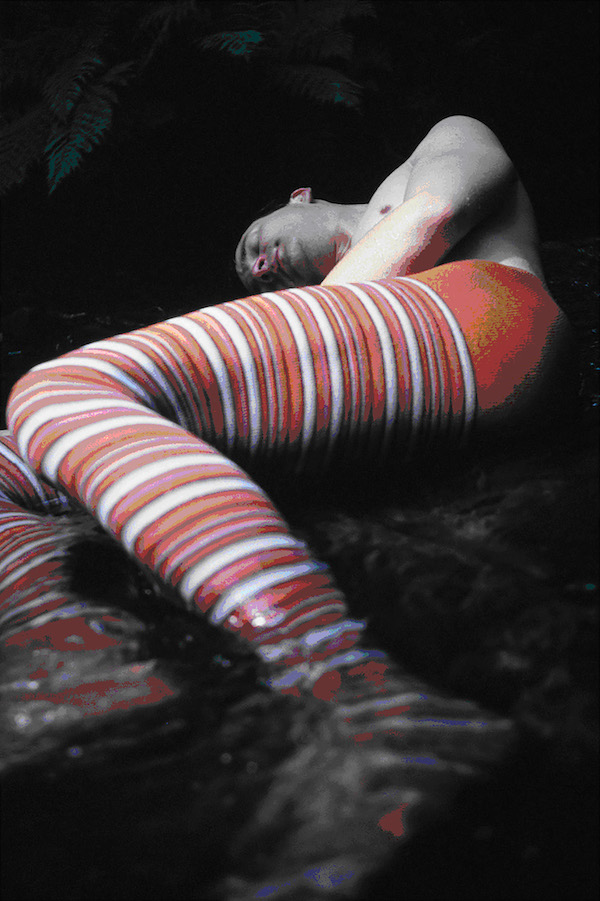 Before the Hood
Before In the Heights and Hamilton, Lin-Manuel Miranda teamed with Thomas Kail and Anthony Veneziale, creating the street dance infused Freestyle Love Supreme. That early effort gets a full stage production at Pasadena Playhouse, 39 S. El Molino Ave., Pasadena; Tues.-Fri., 8pm, Sat., 2 & 8pm, Sun., 2 & 7 pm, thru Sun., Aug. 7, $34-$106. Pasadena Playhouse.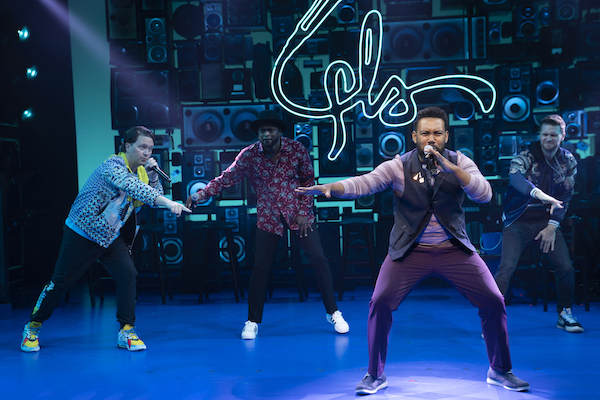 Summiting
Now in its tenth year, the B-Boy B-Girl Summit Reborn brings two days showcasing the spectrum of street dance. The website lists a complete line up of events and performers for both days and both venues. Plummer Park, Fiesta Hall, 1166 N. Vista St., West Hollywood; Sat., July 16, 11am to 7:30pm, $10., Grand Park, 200 N Grand Ave., downtown; Sun., July 17, noon to 8pm,  B-Boy Summit.
Moving around
Two days of free performances as the Getty Center's traveling festival moves to El Monte for The Getty 25:  Celebrates San Gabriel Valley. Live performance, art displays, crafts workshops and more. Tony Arceo Memorial Park, 3125 Tyler Ave., El Monte; Sat.-Sun., July 16-17, 11am-6pm, free. Day One.
Down, never out
In June, a verbally violent and destructive attack damaged LYLEX 1.0, an exhibit focused on trans lives and bodies by the six member collective PHILTH HAUS. In a phoenix move, the exhibit has been restored and the reopening fanfare includes a performance by the dance collective Jolene at NAVEL, 1611 S. Hope St., downtown; Sat., July 16, 8pm, free. Details on the exhibition at NAVEL.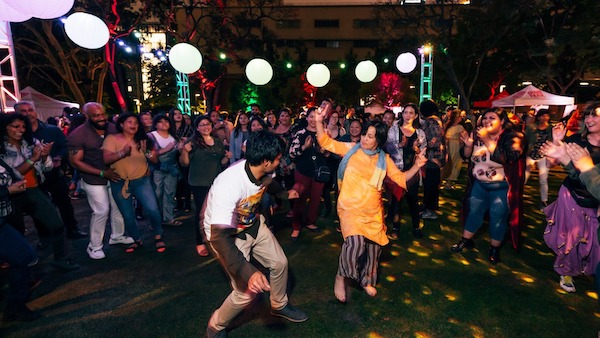 Jolly "bolly"
The popular summer series continues with Dance DTLA Bollywood. A free lesson is followed by open dancing. Come to dance or to enjoy the music and free show. Music Center, Jerry Moss Plaza, 135 N. Grand Ave., downtown; Fri., July 16, 7-11pm, free. Music Center.
Flamenco al fresco
Time for flamenco in the part as Zermeño Academy performs as part of Fiesta in the Grove. Dancers include 'El Yiyi' Orozco, Diego Alvarez Muñoz, Jose Tanaka, Ryan Zermeño. and company director Daniela Zermeño. Goodrich Grove, Elings Park, 1298 Las Positas Rd., Santa Barbara; Sun., July 17, 4pm, $35. Eventbrite.
A Peek at Next Week (or so)
Dance DTLA Columbian Cumbia at Music Center, Jerry Moss Plaza, 135 N. Grand Ave., downtown; Fri., July 22, 7-11pm, free. Music Center.
National Choreographers Initiative at Irvine Barclay Theatre, 4242 Campus Dr., Irvine; Sat., July 30, 8pm, in person: $45, livestream: $20. .
Oguri & Andrés Corchero in Flower of the Season 2022 at Electric Lodge, 1416 Electric Ave., Venice; Sat., July 30, 8pm, Sun., July 31, 4pm, free. Eventbrite.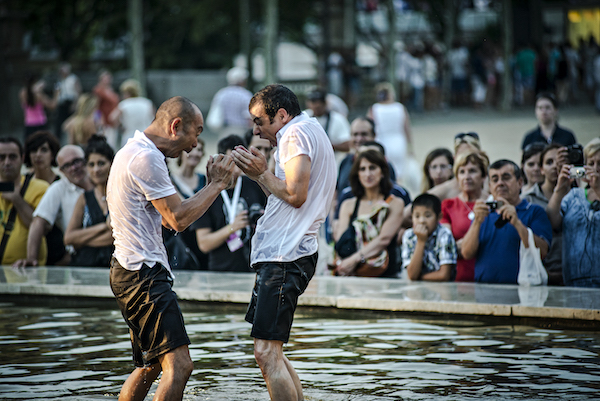 The Getty 25: Celebrates Wilmington at Banning Park, 401 E. M St., Wilmington; Sat.-Sun., July 30-31, 11am-5pm, free. Avalon Arts and Cultural Alliance.
The Messenger at Laurie Shapiro Gallery, 1444 N Sierra Bonita Ave., Hollywood; Sun., July 31, 5pm, Laurie Shapiro Gallery.
Compañia Chicanas Gitanas in Noches Flamencas at LA Music & Art School Courtyard Theater, 3630 E. 3rd St., East LA; Fri.-Sun., July 29-31, 8pm, Fri.-Sat., Aug 26-27, 8pm, $29-$39. Humanitix.
Lineage Dance Lineage Performing Arts Center, 920 E. Mountain St., Pasadena;  Sun., July 31, 3 & 7pm, & Tues., Aug. 2, 7pm, $25, $15 students & seniors. Lineage Dance.