"TO ARGENTINA: Another Look" brings a different perspective of Buenos Aires and Cordoba, as observed during three weeks in late 2021. Rather than being "a three-act story," this feature documentary, partially autobiographical, is a sort of "quilt," bits and pieces stitched together as a unity. It will take you to places, people, and events rarely noticed by visitors or even by residents.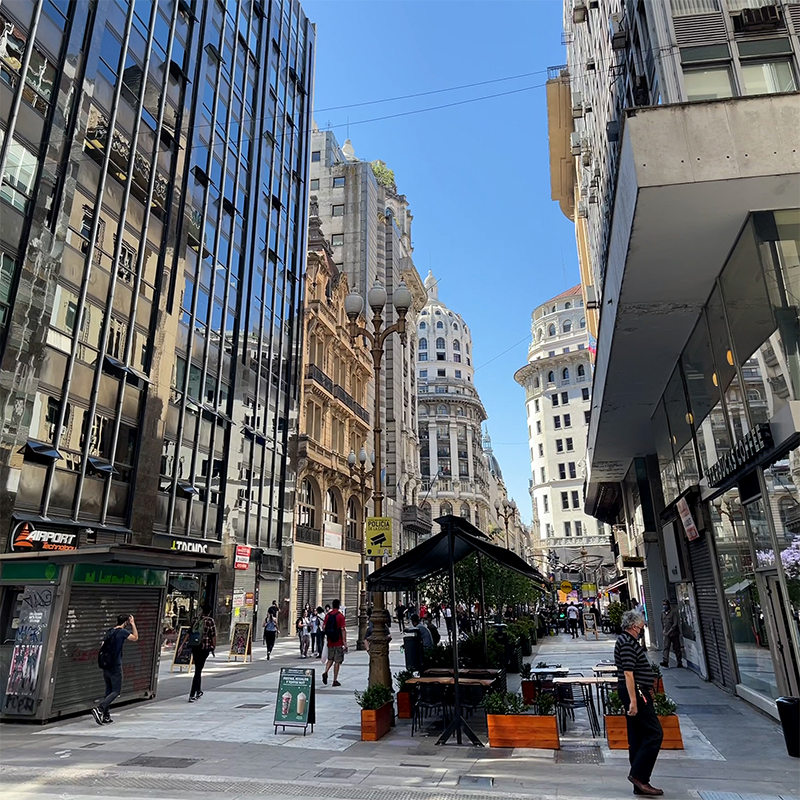 It will walk you through Belgrano, one of Buenos Aires' forty-eight neighborhoods, a success story of urban high density to learn from;
it will take you to a unique 96th birthday celebration with opera singers from Teatro Colón;
it will take to Parisian-like boulevards, to Old Palermo neighborhood filled with young people, to Casa FOA, a place dedicated to raising awareness of contemporary design, and also to "Villa 31," the worse shantytown in the city;
it will tour you throughout Teatro Colón, considered to have the world's best acoustics; and it will also take you to the recently inaugurated Colón Fábrica, where you will see full-size stage designs fabricated at the theater;
it will take you to encounter remarkable women: a writer-journalist, an art critic, a sculptor in marble, a choreographer of aerial dancing, a film director, and more;
it will tour you through Buenos Aires' new Museum of the Holocaust guided by its architect;
it will take you to the Córdoba province, where you will be surprised by its architecture, by its Northern Italy-like landscapes, and even by discovering the gathering place of ex-Nazi expatriates;
it will show you the rich horizons of Argentina's pampas, at eye level and from the air.