A quarantined ballet princess emerges in Redondo Beach, the kitchen table goes contemporary in Hollywood; a 2020 solo gets a full evening in West LA, an F. Scott Fitzgerald era mansion goes site specific in Fullerton, more So Cal dance this week and a peek at next week.
Live This Week
A take on tokenism
Sporting a new, evening-length work, guest choreographer Roderick George's Dancing in Snow, LA Contemporary Dance Company opens this year's Dance at the Odyssey Festival. George expanded his consideration of assimilation, cultural appropriation, and tokenism in western society from a solo he created for Jamila Glass. That solo, Tainted, was part of the 2020 Dance at the Odyssey fest. Glass returns in the expanded work along with LACDC dancers Kate Coleman, Nicole Hagen, Colleen Hendricks, JM Rodriguez, Ryan Ruiz, plus guest artists Edgar Aguirre, Sam McReynolds, and Dave x. A full list of festival offerings extending into the summer is at the website. The Odyssey Theatre, 2055 S. Sepulveda Blvd., West LA; Thurs.-Sat., June 2-4 & June 9-11, 8pm, Sun., June 5 & 12, 2pm, $25, $15 students. Email Odyssey Theatre.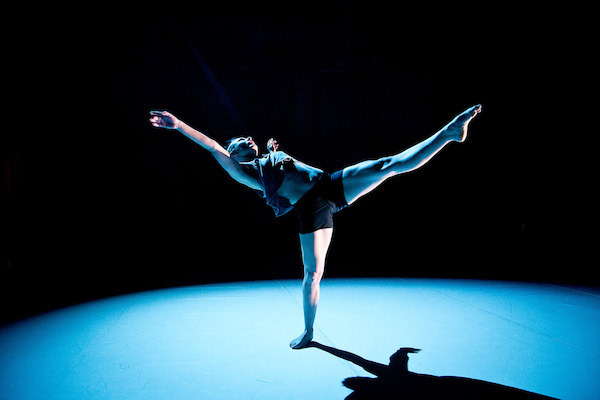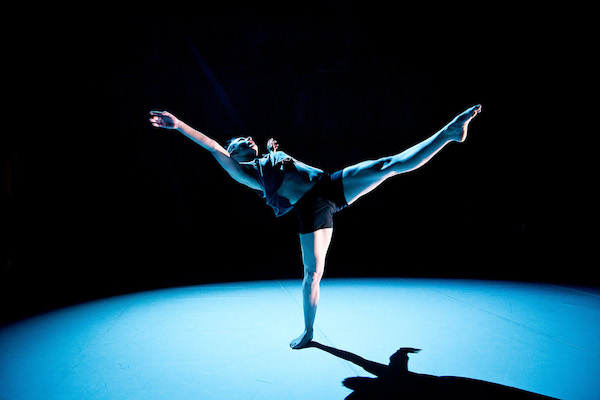 Pull up a chair
One of the busiest online presences throughout the pandemic including its Kitchen Table Project, Invertigo Dance Theatre selected that celebratory project for its return to live performance. Under the banner The Kitchen Table Project: A Time to Gather, the dancers weave tales of nourishment, heritage and memory with staging specifically for this performance site. Video of the online installments at Vimeo. Performance at Temple Israel of Hollywood, 7300 Hollywood Blvd., Hollywood; Wed., Thurs., & Sat., May 25, 26 & 27, 7:30pm. $30. Temple Israel of Hollywood.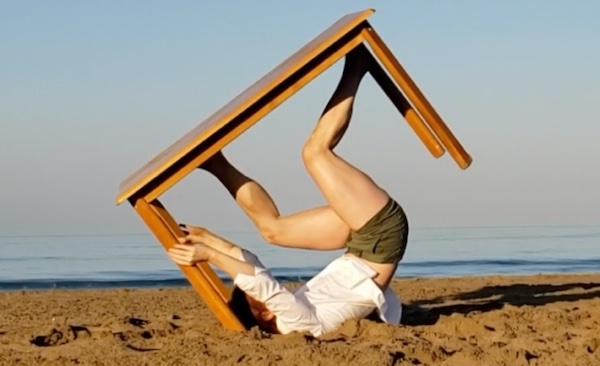 Sleeping? or just a two year quarantine?
When Covid-19 shut down California in March 2020, Los Angeles Ballet was about to open the curtains on its sumptuous production of the full-length Sleeping Beauty. Two years on, like that slumbering princess, LA's own professional ballet company has awakened and picking up where it left off when the entire realm of live performance slammed shut. LAB launches performances in the South Bay before the dancers take their toe shoes and tutus to the freeway for shows at UCLA and Glendale. At Redondo Beach Performing Arts Center, 1935 Redondo Beach Blvd., Redondo Beach; Sat., May 28, 7:30pm. Also at UCLA Royce Hall, 10745 Dickson Court, Westwood; Fri., June 3, 7:30pm, Sat., June 4, 2pm. Also at the Alex Theater, 216 N. Brand Blvd., Glendale; Sat., June 11, 7:30pm, $34-$131 (student, senior & military discounts available). LA Ballet.
Literal literature
F. Scott Fitzgerald's celebrated jazz age novel inspired choreographer Janet Roston to recast the story as a dance theater work for her company Mixed eMotion Theatrix. This outdoor performance of Roston's Gatsby Redux involves the audience walking as the dancers move about the venue, a Gatsby-era estate. The audience is encouraged to wear comfortable shoes and also invited to don 1920's attire to join in the spirit of the period piece. The Muckenthaler Cultural Center, 1201 W. Malvern Ave., Fullerton; Wed. & Fri., June 1 & 3, 7pm, $30, $20 students. Muckenthaler Cultural Center.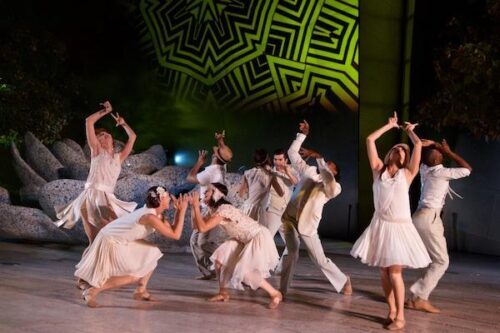 The young have it
The admirable youth program The Wooden Floor celebrates its emerging dancers at the 39th Annual Concert. Irvine Barclay Theatre, 4242 Campus Dr., Irvine; Thurs.-Fri., June 2-3, 8pm, Sat., June 4, 2:30 & 8pm,  $10-$50. The Wooden Floor.
A Peek at Next Week
Roberto Bolle & Tiler Peck with LA Phil and Gwen Stafani at the Hollywood Bowl, 2301 N. Highland Ave., Hollywood;  Fri., June 3, 8pm, $39-$259. Hollywood Bowl.
Mark Morris Dance Group at the Broad Stage, 1310 11th ST Thurs.-Sat., June 9-11, 7:30pm, Sun., June 12, 2pm, $60-$135. The Broad Stage.
Siudy Garrido Flamenco Company at the Wilshire Ebell Theatre, 4401 W. 8th St., Hancock Park; Fri., June 3, 8pm, $55-$95. Ticketmundo.
AAPI Showcase at The Stomping Ground, 5453 Alhambra Ave.,  El Sereno; Sat., June 4, 8pm, donations go to performers. The Stomping Ground.
Pieter Knees, Schools, Urges at The Box, 805 Tracton Ave., Little Tokyo; events & dates from June 3 to July 9, The Box.
Dance DTLA Motown at the Music Center, Jerry Moss Plaza, 135 N. Grand Ave., downtown; Fri., June 3, 7-11pm, free. Music Center.
The Getty 25: Celebrates Long Beach Festival at Houghton Park, 6301 Myrtle Ave, Long Beach, Sat.-Sun., June 4-5, 11am, free. Creative Class Collective.
MashUp Contemporary Dance Choreography Open Mic Night. Frogtown Creative Space, 2926 Gilroy St., Elysian Valley; Sat., Sat., June 4, 7pm, free w/registration Eventbrite.
Colburn Spring Dance Festival at Luckman Theatre, Cal State LA, 5151 State University Dr., EastLA;  Sat., June 4, 2 & 7pm, ticket info to come at  Colburn School.