An outré film fest with dance in Santa Monica, a triple threat performer in Hollywood, plus a peek at next week's dance events and Covid changes.
Live Dance
(Note: as of press time, these events are live, but as Omicron does its thing, theaters are pivoting, postponing, and cancelling in response. Check with the venue for the latest)
Damn, you say 
For its third, and biggest edition, Highways Performance Space hosts Film Maudit 2.0 including 16 feature films, ten short programs and the annual Behold! Queer Film + Performance Series. Drawing entries from over 25 countries, the line up includes several with dance: Encountering ConstruX from Kevin Williamson and Taso Papadakis, Girl With a Thermal Gun, and (w)hole. At Film Maudit, Wed.-Sun., thru Jan. 23, times vary, $5 films, $10 performance, $65 festival pass. Complete line up for the virtual and physical components, tickets & covid protocols at Eventive.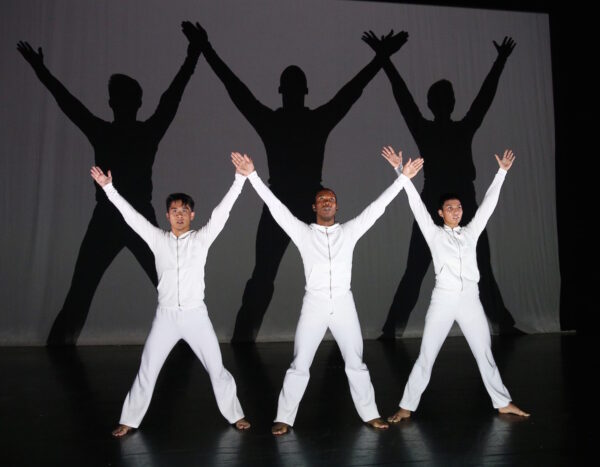 Still kicking
Triple threat Maybin Hewes dancer (tap), singer, and comedienne takes the stage in This Joint Is Jumpin'. The 91 year old announced this will be her final "big" show. At Theatre West, 3333 Cahuenga Blvd. West, Hollywood; Sat., Jan 22 & 29, 7pm, Sun., Jan 23 & 30, 2pm, $35. (323) 851-7977.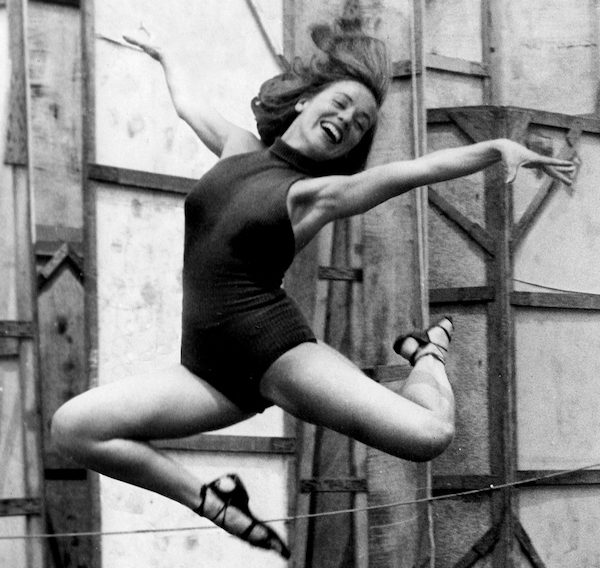 A Peek at Next Week
Encore/preview postponed
In June, this venue hosts its official 2022 dance festival, but a sort of a prequel scheduled for early January was postponed to the end of the month. Berlin-based Shade Théret who made a strong impression in the 2019 edition of Dance at the Odyssey brings her latest, Throwaway Line, just not quite yet. At the Odyssey Theatre, 2055 S. Sepulveda Blvd., West LA; Sat., Jan. 29, 8 pm, $15-$20. Info, tickets, & Covid protocols at Odyssey Theatre.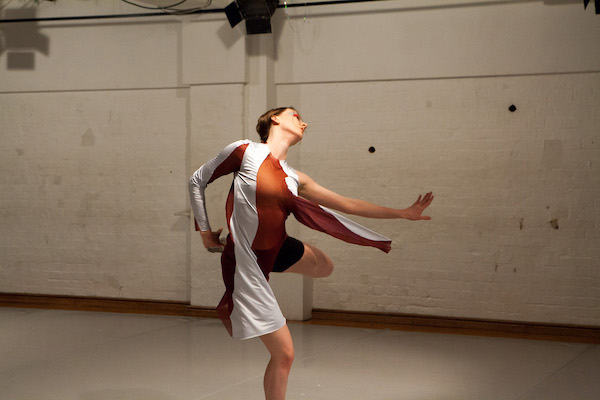 Les Ballets Trockadero de Monte Carlo at Carpenter Performing Arts Center, Cal State University 6200 E. Atherton St., Long Beach, Sat., Jan. 29, 8pm, Sun., Jan. 30, 2pm, $55. Info, tickets & Covid protocols at Carpenter Performing Arts Center. Tix.
Collision of Rhythm at Pepperdine University, Smothers Theatre, 24255 Pacific Coast Hwy., Malibu; Sun., Jan. 30, 3pm, $20-$40. Info, tickets & Covid protocols at Pepperdine.
Covid Update
A festival postponed
As the Covid public health emergency shuttered theaters for live performance over the past two years, the world of dance film, video and streamed performances has flourished. Long before Covid, filmed dance was the specialty of LA-based Dance Camera West, recognized as one of the premiere dance film showcases. DCW's 20th anniversary edition was to earlier this month with more than 75 films lined up for a dozen programs at two venues. Out of caution and safety concerns with the current surge in Covid cases, DCW postponed the festival to late March. Stay tuned or find details on the new schedule at Dance Camera West.
Drummed out, but not entirely
While the Soroya's cancellation of all January shows included this week's scheduled performance of Yamato—the Drummers of Japan, all is not lost for fans of this Taiko ensemble. The drummer/dancers' tour continues with the troupe keeping their performance date at Cerritos Center for the Performing Arts, 18000 Park Plaza Dr., Cerritos; Fri., Feb. 4, 8pm, $50-$70. Cerritos Center for the Performing Arts.