I became aware of Zendaya in 2017 when I interviewed her for the musical The Greatest Showman with Hugh Jackman as circus founder PT Barnum, where she played a trapeze artist in love with Zac Efron, then as Peter Parker's high school friend MJ in Spider-Man: Homecoming, where Tom Holland took over the teenage superhero role from the Marvel Comics that had been previously played by Tobey Maguire and Andrew Garfield.
As the Los Angeles correspondent for the Italian film magazine Best Movie, I was assigned to write a cover interview for the sequel Spider-Man: Far From Home (2019), where I asked her about the inclusion of women, Asians and African-Americans in superhero movies like Black Panther, Wonder Woman, Captain Marvel and the third Spider-Man series. She said, "What is so wonderful about our Spider-Man movies is the diversity, and it's sad that it's a big deal, but it's about time that young people of color can go and see somebody that looks like them on the screen. It's an accurate representation of reality, because we are literally reflecting what the world looks like, and it's groundbreaking that we made it real, it's a beautiful thing, and we should continue to break down those doors and make that the future of Hollywood."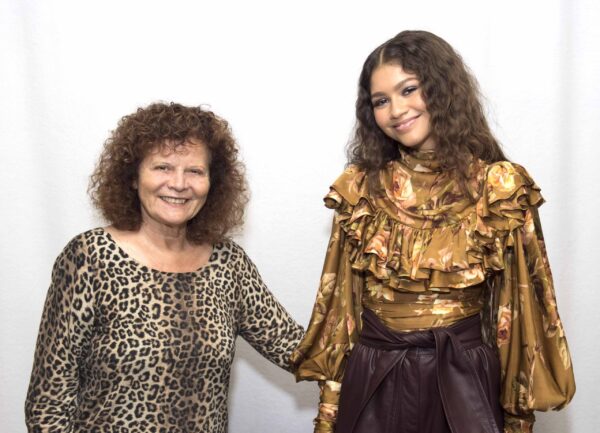 I interviewed Zendaya again when she played a troubled teenager in the TV series Euphoria (2019). I featured her in my article about Young Faces in 2019 Movies, where I pointed out that she seems to understand, as I do, having been labeled an alien when I registered as a resident after marrying an American citizen in 1972, that immigrants have been historically discriminated against in the U.S. "Technically we are all immigrants in America. Unless you are a Native American, you are not from here. There's not one type of American, we are a beautiful array of amazing different cultures and colors, that is what makes this place beautiful, so we should respect people's cultures and what they bring to this country, because that is the foundation of what we are, and is something to embrace."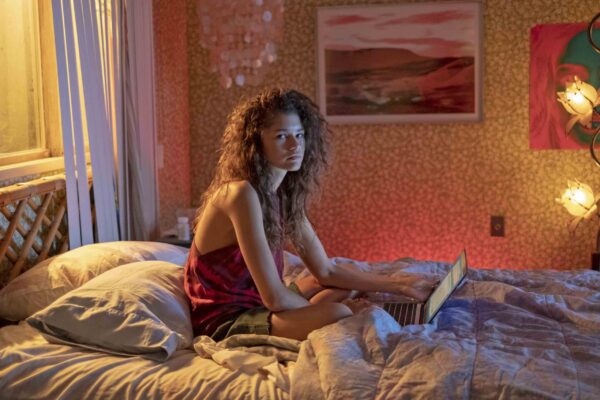 Zendaya was born on September 1, 1996, in Oakland, California, to an African-American father, Kazembe Coleman, a PE teacher and basketball coach, and a "white-caucasian" mother, Claire Stoermer, "my mom was a middle school and elementary school teacher in a really tough part of Oakland." Her unusual first name was invented by her dad, "when I was born, he wanted my name to be African inspired," as a combination of a word that starts with a J (Jendayi) and means "give thanks to god" in a Bantu language and Z for Zen, "because my dad at the time was studying martial arts and Buddhism."
She fell in love with acting as a child, watching plays over and over again, when her mom worked at the California Shakespeare Theater, she attended Oakland School for the Arts up until eighth grade, "it was a very progressive, definitely liberal public school." She left this middle school to start working when she was 13, then was home schooled by her teacher parents. She acted in the sitcom Shake It Up (2010-2013), recorded an album as a singer, became famous among teenage fans. She currently has 90 million followers on Instagram.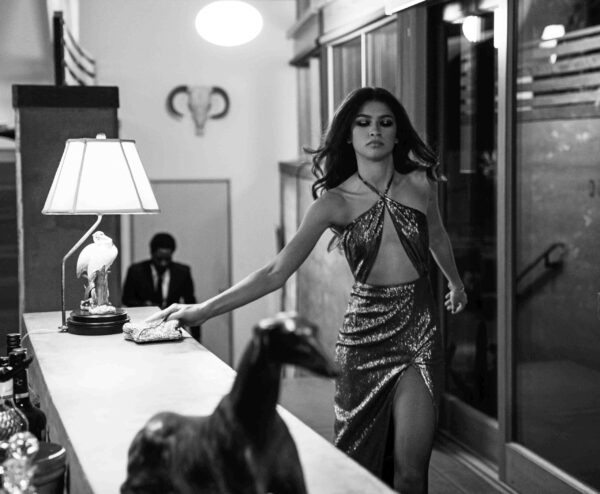 When the shooting of the second season of Euphoria was halted by the coronavirus pandemic in March 2020, Zendaya talked to showrunner Sam Levinson about what they could do in the meantime to keep working, and he wrote a script that he directed and that they shot in Black & White with a small crew during lockdown in Carmel, Malcolm & Marie, a two-character piece co-starring John David Washington. When I interview her via Zoom, I ask her how in real life, not just in this movie, she has dealt with the "mansplaining" behavior that my generation of women had to endure and is still happening today. She replied, "As a young woman in this industry, it's important to not be intimidated, because we're sometimes made out to be difficult or hard to work with, if we are doing what everyone else is doing. For me it's about owning that power and not being afraid to ask for the treatment that you know you're worthy of. I'm grateful that my parents instilled that in me when I was little and it soaked into my brain, so I definitely haven't been afraid to say exactly how I feel and ask for what I deserve."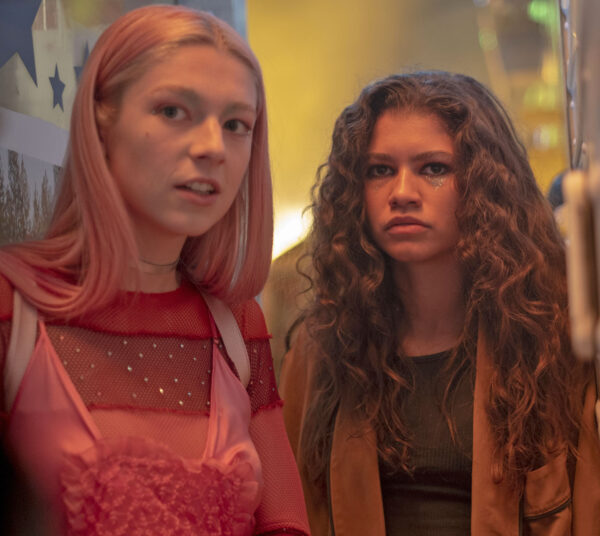 Zendaya says they were inspired by the way they created Malcolm & Marie, when they shot two interim episodes of Euphoria, one about Rue, and one about Jules, where Hunter Schafer helped Sam Levinson in the writing of her trans character.
As an older woman, I know that I won't get to see much of the future, but I trust the younger generations to continue the work that we started in the late 1960s to change our world for the better, with fewer wars and less hunger, a cure for AIDS and cancer, vaccines for virus epidemics, more protection for the natural environment, equal rights for women and other oppressed groups. Even Zendaya, who is only 24, is already in awe of today's teenagers. She says during a Hollywood Foreign Press Podcast, "Right now, for a lot of my peers, it often feels a bit hopeless. It's like every day there's a new fight or something else that's falling apart, and that needs to be rebuilt.  But I'm so inspired by the people even younger than me that I encounter who are dedicating their lives to being the change that they want to see. So I'm hopeful that maybe things will turn around and there is a light at the end of the tunnel.  Hope is about believing in the good of the future, that we'll pass the baton and the young people will take it and do beautiful things with it."
I look forward to watching this talented young actress later this year in Spider-Man: No Way Home, and Dune, directed by Denis Villeneuve from the 1965 science fiction classic by Frank Herbert.

this is an ad space